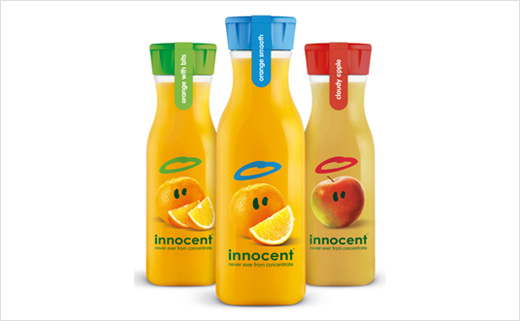 April 1, 2015
Categories:
Food
Pearlfisher Redesigns innocent On-the-Go Juice Range
Pearlfisher London has re-designed innocent's on-the-go juice range. Work spans creative strategy, graphic and structural packaging design.
innocent wanted to broaden its latest in-home juice carafe proposition in the on-the-go (OTG) category, making the carafe proposition relevant for the more active, transient world of OTG drinks.
Mike Beauchamp, Pearlfisher 3D design director, commented, "The OTG drinks category is dominated by me-too juice, fizzy drinks and water brands all fighting for the same shelf space and consumer attention. Our challenge was to create a structural design that completes the innocent juice family in a beautiful mini-carafe form and disrupts the competitive OTG category. The new structure – which comes in the form of a modern 'carafette' – is fresh, confident and immediate, creating a positive category story for retailers as well as providing a new consumer experience.
He continued, "The new iconic bottle design, captures the generous feel of the in-home carafe, lets the juice communicate the vitality of the product and introduces a new height on shelf which immediately disrupts the consistent eye-line and drives on-shelf differentiation. The carafette is an impactful new structural design that elevates a clumsy bottle to an object of beauty."
Dan Gladden, Pearlfisher design director, commented, "Our creative concept 'just juiced' is based on the idea of glorifying and celebrating the natural energy and vitality of the product inside and is expressed across the structure, identity and label. Our new design visually steers away from the stereotypical information-heavy white labels. We purposely used a pressure sensitive clear label to put the focus on the product inside, de-cluttered the label and moved the variant descriptor to the seal – communicating freshness and helping range navigation."
The new innocent OTG carafette comes in two sizes (330 ml and 500 ml) and is already on shelves nationwide.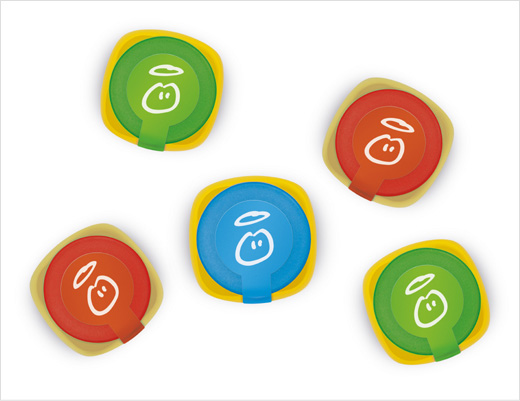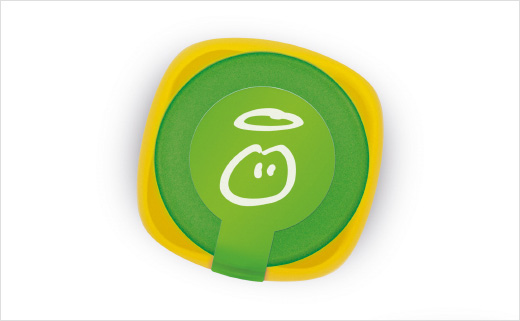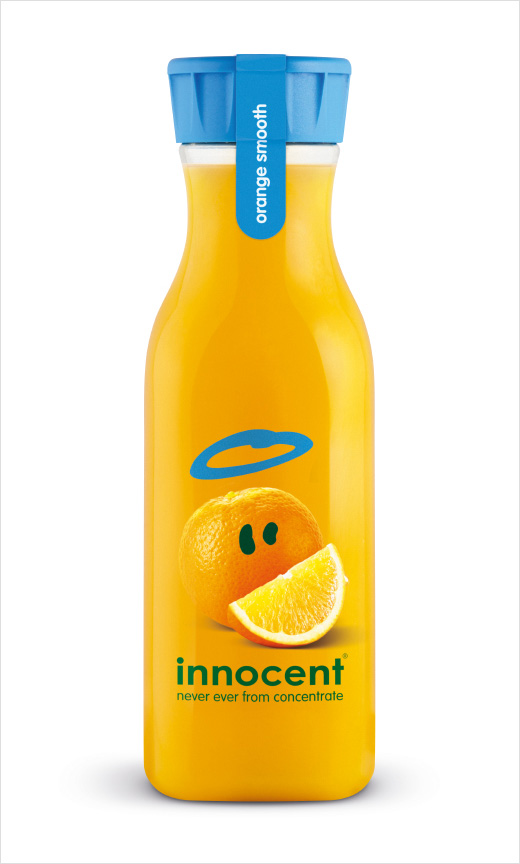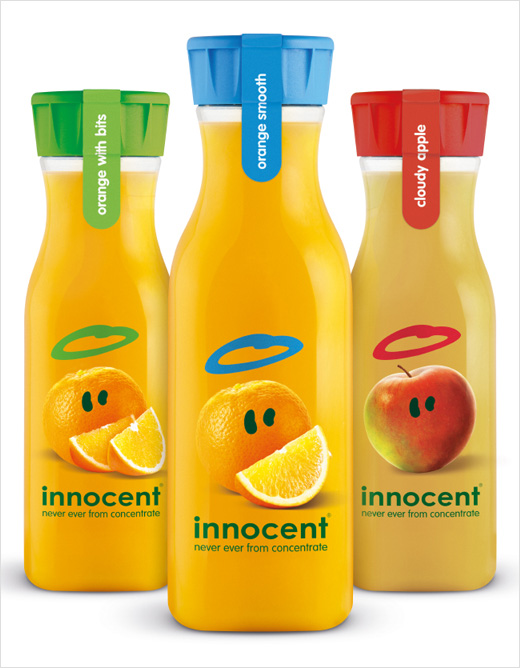 Pearlfisher
www.pearlfisher.com