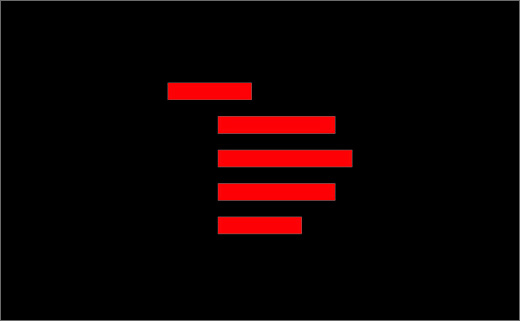 Pentagram Creates New Identity for 'Index Ventures'
Index Ventures is currently one of Europe's leading venture capital firms, having collaborated with digital companies like asos, Dropbox, Skype and Soundcloud.
Pentagram's John Rushworth and Eddie Opera have created a new identity and website for the firm that adopts a graphic symbol to reflect the company's "strong, single-minded culture and style".
"The 'hand' serves as a visual metaphor of Index Ventures' qualities – subtle, supportive, and sensitive, but also inspiring, vital and versatile. The 'hand' is also playful, referencing our most technologically active body part and the firm's connection to the consumer world," explain the designers.
The symbol has been integrated across Index Ventures' touchpoints, while red and monochrome colour palettes and typefaces, as well as asymmetrical layouts aim to reflect the firm's familial heritage and Swiss background.
The firm's new website uses mobile responsive design and is built to serve as a "hub" for the 140 companies in its portfolio.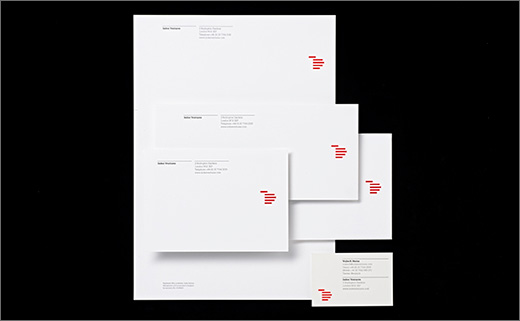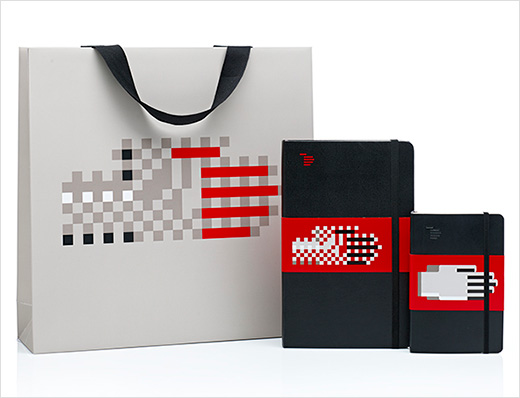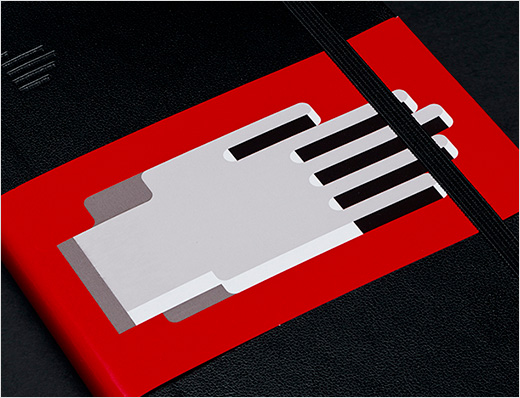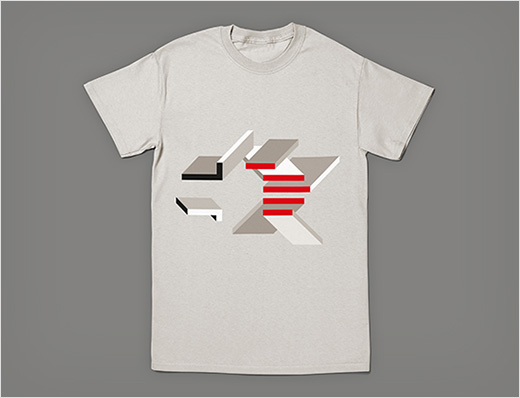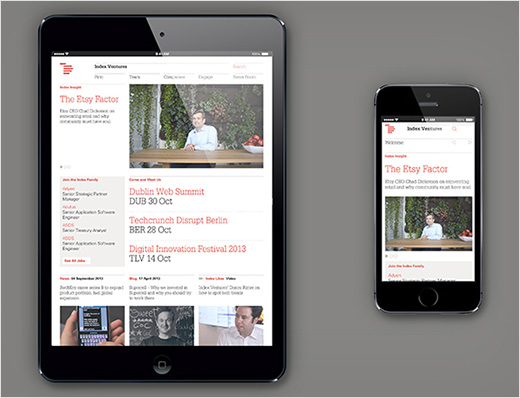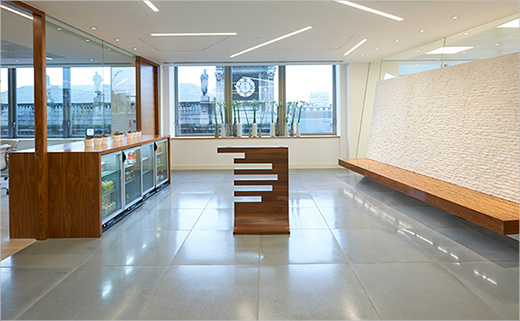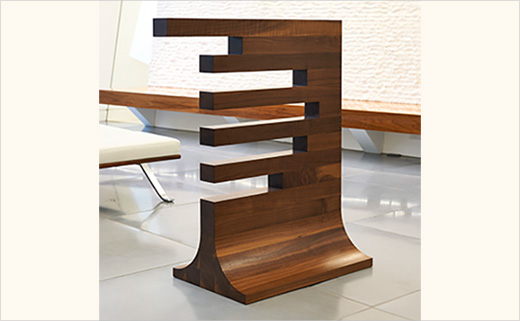 Pentagram
www.pentagram.com