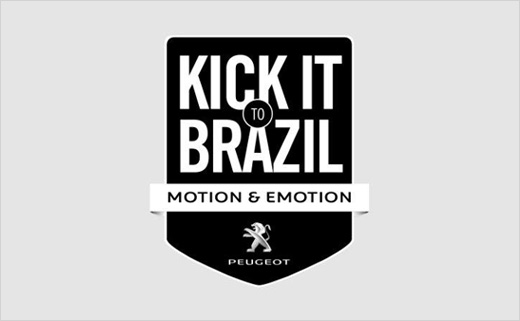 Peugeot Launches #KickItToBrazil Brand Campaign
French car maker Peugeot has launched a one off brand campaign which aims to follow the journey of a football across five continents.
The football will be the link between its followers and Peugeot, and the #KickItToBrazil brand will invite the fans to choose what happens next or to come and meet the "Kick it to Brazil" team in order to personally interact with them on a day to day basis.
At each step of the way, those who come into contact with the football will be able to share their experience on facebook – facebook.com/Kickit2Brazil, Instagram – instagram.com/kickittobrazil and on the site dedicated to the operation at www.kick-it-to-brazil.com.
Additionally, throughout the entire journey, for each and every photo taken of a kiss being bestowed upon the football and put on the Kick it to Brazil website, Peugeot will plant a tree in its own scientific and environmental initiative, the PEUGEOT-ONF Forestry Carbon Sink project in Brazil. Peugeot initiated the project in 1999 and will continue to promote it until 2038.
Organised in partnership with facebook and Instagram social networks, the journey officially "kicked-off" yesterday in Paris.
The football will finish its travels on 12th June 2014 in the Brazilian Amazon, in the centre of the carbon sink project.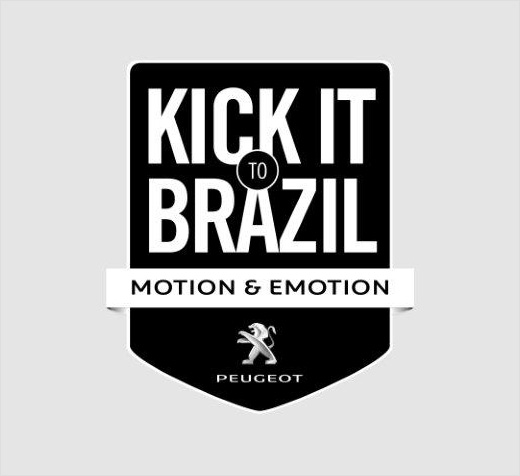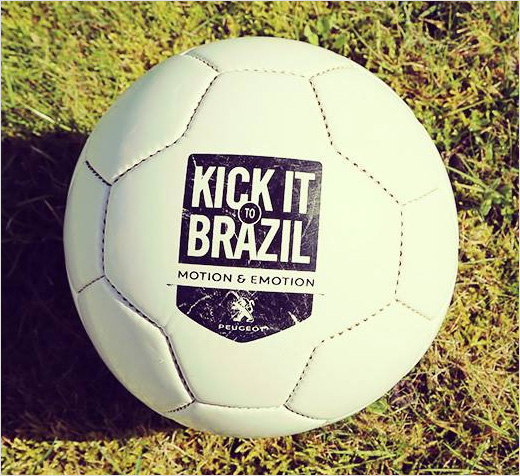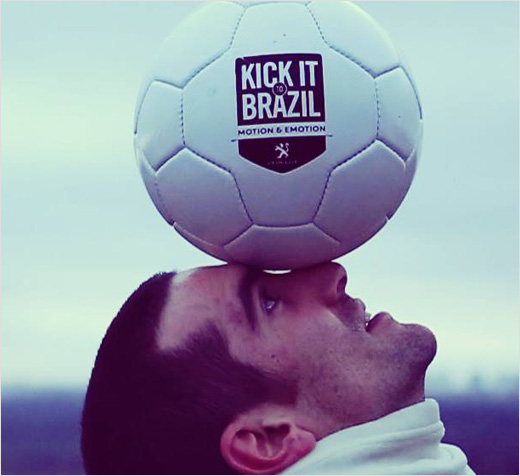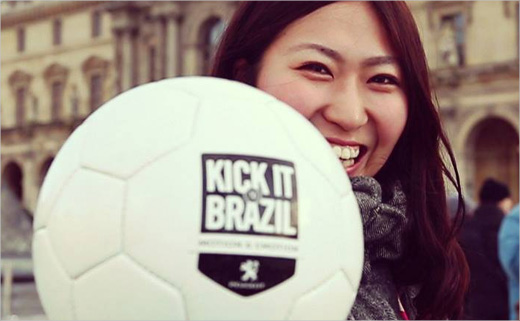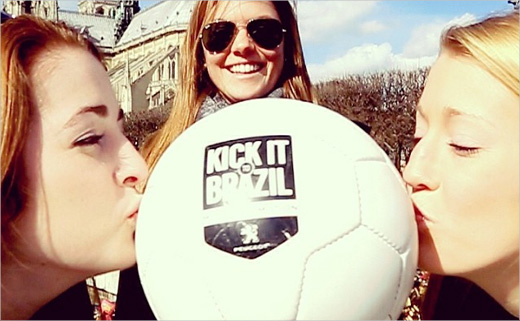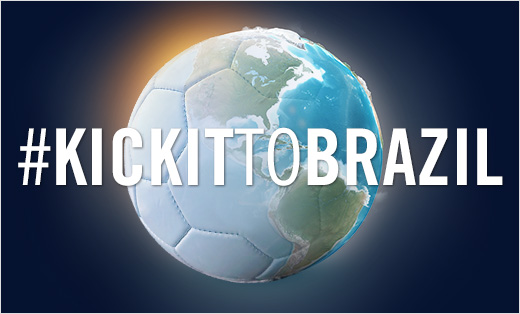 Source: Peugeot