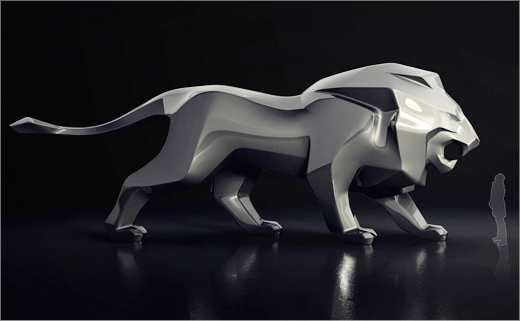 Peugeot Unveils Giant Logo Sculpture
Peugeot has announced it will be unveiling a giant-sized 3D sculpture of its car logo, the "Peugeot Lion", at next month's Geneva Motor Show.
Standing 4.8 metres tall and 12.5 metres long, the Lion sculpture has been developed by Peugeot's Design Lab, the French carmaker's industrial design consultancy, using advanced CAD modelling techniques and even 3D printing technology.
Gilles Vidal, the company's design boss, said: "The iconic, timeless design of the Peugeot Lion has been brought to life in the flowing and sculpted surfaces of this statue representing the brand's values.
"Its spectacular dimensions emphasise the Lion's solid, powerful and unshakeable character. Its posture, standing up, moving forwards determinedly but without aggression, conveys a serenity and confidence in the future."
The Lion logo, created in 1858 by Emile Peugeot, has been on all of Peugeot's products, both automotive and non-automotive for the last 160 years.
The emblem originally portrayed the Lion walking over an arrow to convey the idea of speed. Since then, the emblem has evolved over the years with nine modifications made to it.
The design was further updated and refreshed in 2010 when the Lion adopted a new position to reflect the brand's new model range. The Lion badge is more often than not also depicted with a bi-metallic effect.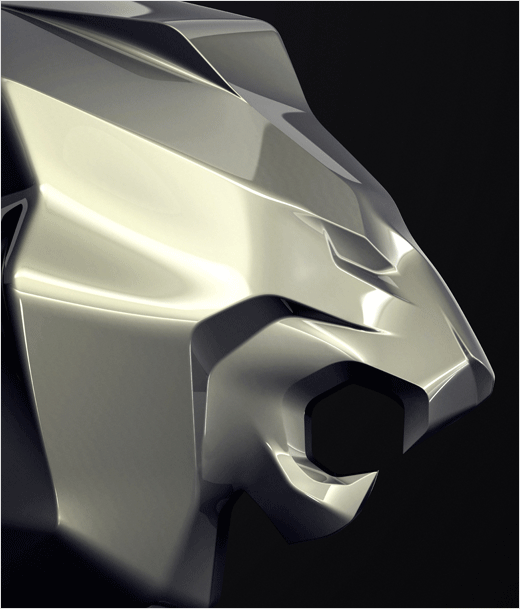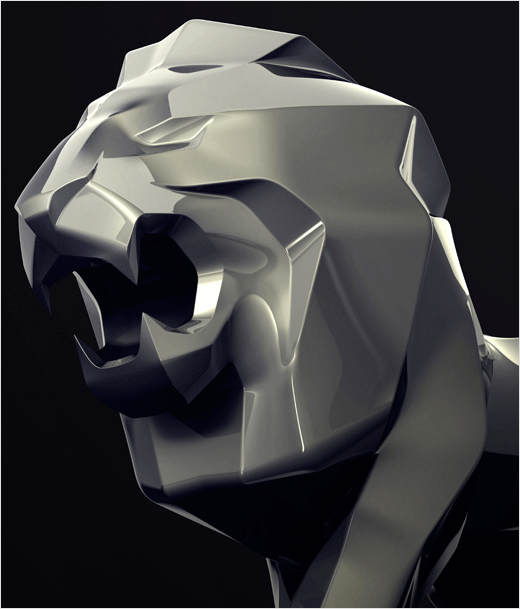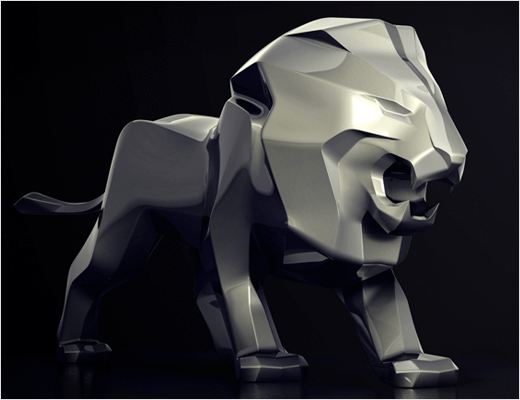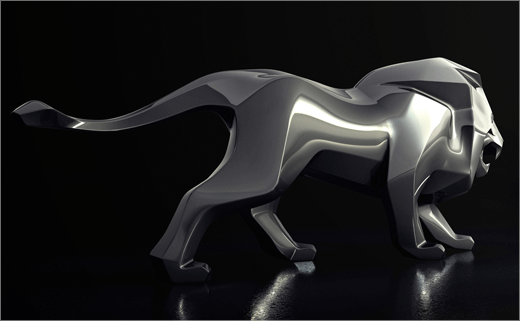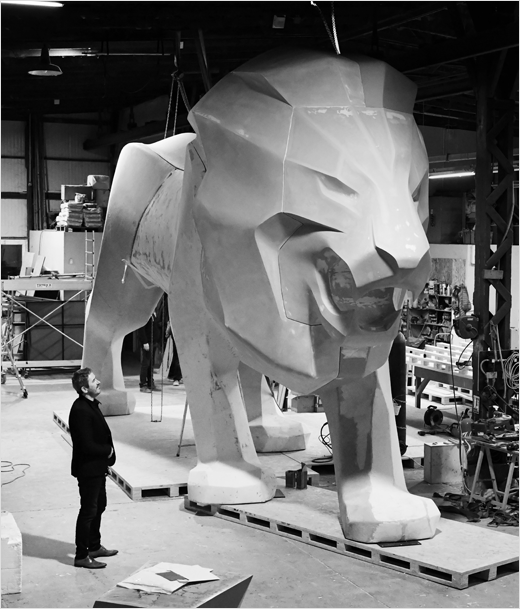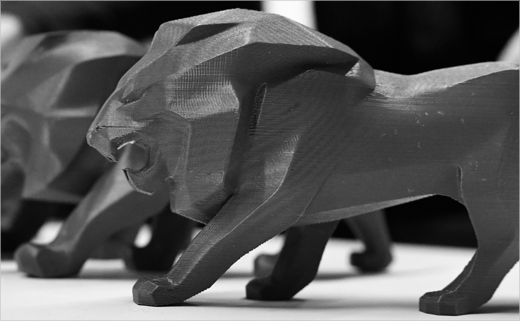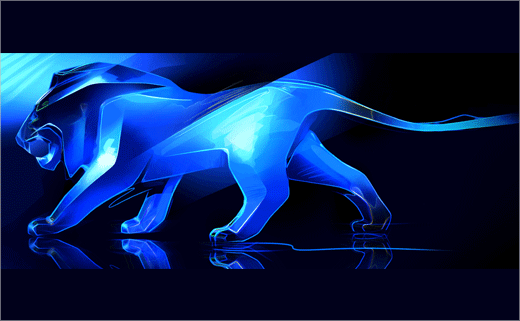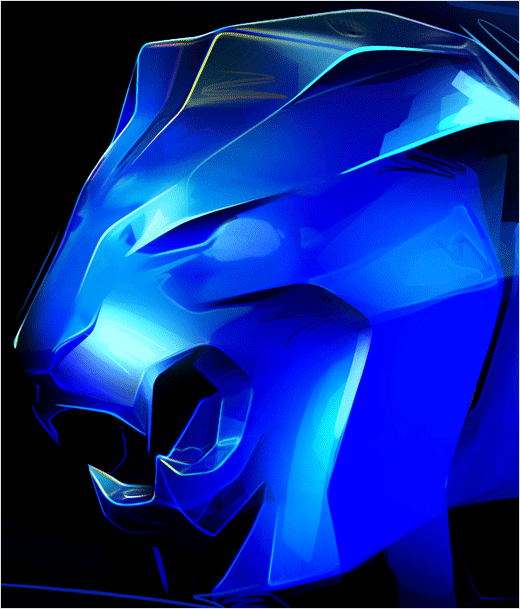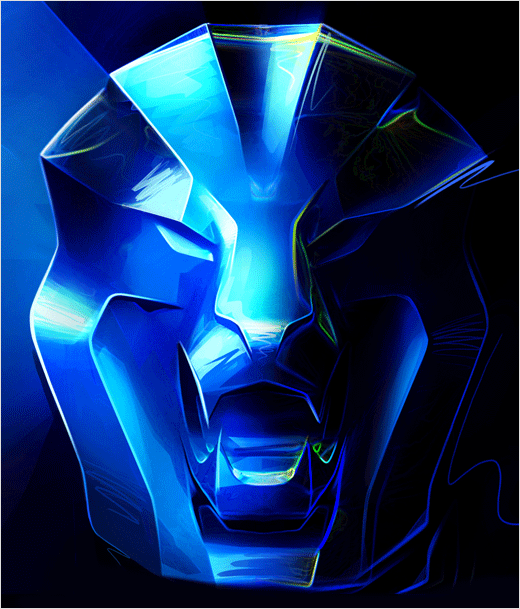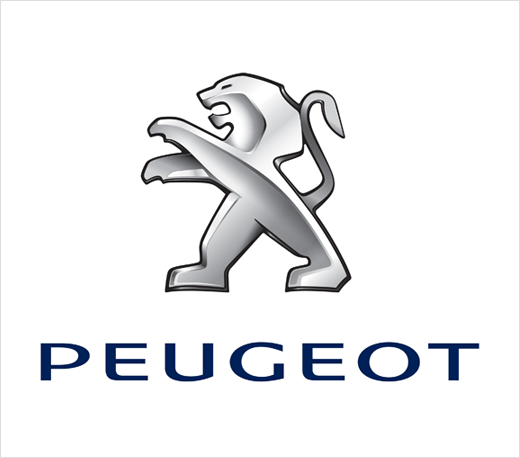 Source: Peugeot