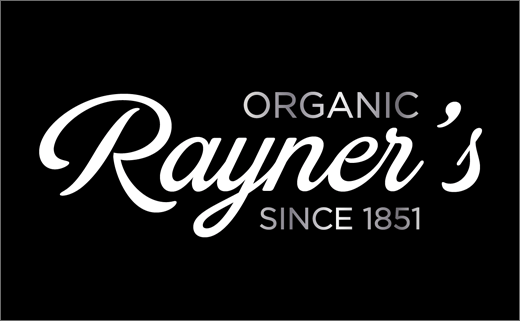 August 23, 2017
Categories:
Food
Rayner's Vinegars Given New Look by Pemberton & Whitefoord
Pemberton & Whitefoord were recently tasked by Healthy Food Brands to design a range of Rayner's vinegars.
The collection, set to launch next month, features the brand's first raw, unfiltered and unpasteurised vinegars. The six-strong, Soil Association-certified range includes, Organic Coconut Vinegar and Organic Pomegranate Vinegar with Mother, among others.
The bottles selected by P&W feature watercolour illustrations of the vinegar variants alongside handcrafted script typography. The agency also refined the Rayner's logo, giving it a contemporary evolution.
"P&W were tasked to design a range of organic Rayner's products to appeal to 'health-conscious consumers', a growing demographic. As of 2017, the organic market is worth over £2bn with 39% of UK shoppers now buying organic food on a weekly basis," says P&W partner, Adrian Whitefoord. "These products deliver exciting flavour sensations for gourmet cooks, dedicated foodies and everyday shoppers willing to explore their culinary boundaries".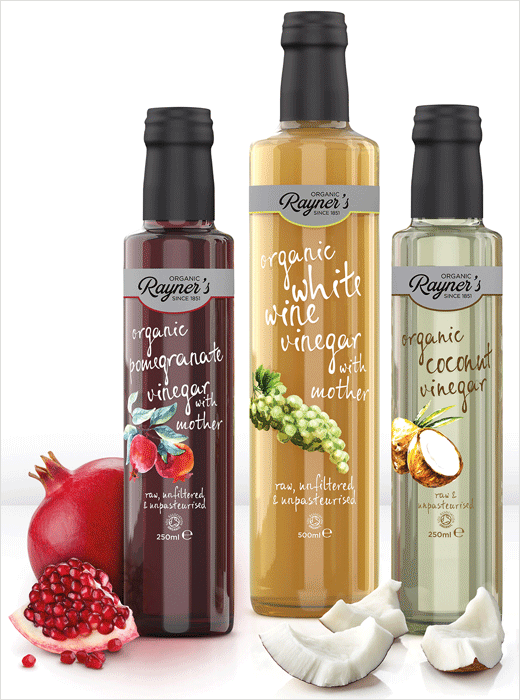 Pemberton & Whitefoord
www.p-and-w.com