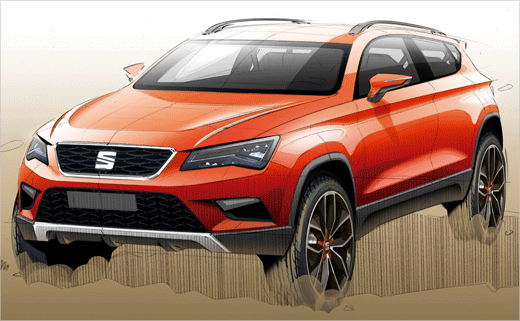 SEAT Launches Contest to Find Name for Its New SUV
SEAT is seeking a name for its new seven-seater SUV that is set to go on sale in 2018.
The Spanish brand has launched a contest for the public to submit proposals and vote for the name of the new car, which will be positioned one segment above the Ateca SUV. The main criteria is that the name for the new model is taken from the Spanish geography.
Since SEAT launched the Ronda in 1982, Spain's geography has provided the name of a total of 13 brand models: Ronda, Ibiza, Malaga, Marbella, Toledo, Inca, Alhambra, Cordoba, Arosa, Leon, Altea and the two latest, Ateca and Arona.
The new SUV will be number 14 on the list and will round off the brand's SUV trio, following the Ateca and the Arona, which is going to make its debut in the second half of 2017.
"SEAT has decided to call upon every fan of the brand to propose and later vote the name of the new SUV which is set to make history. In our efforts to launch #SEATseekingName, we have redefined the typical process in order to engage the public and followers of the brand all over the world in the project from start to finish," says SEAT boss Luca de Meo.
People have until 22 June to submit their favourite names via the company's website at seat.com/seekingnameon.
In addition to the Spanish geography criteria, SEAT has also stated that the name must match the company's "brand values and product characteristics" and that it is easy to pronounce in different languages.
The finalist names will be announced on 12 September at the Frankfurt Motor Show, following which public voting will be opened until 25 September to select the favourite candidate among the chosen finalists.
The winner will be the one with the most votes, and will be revealed by October 15th.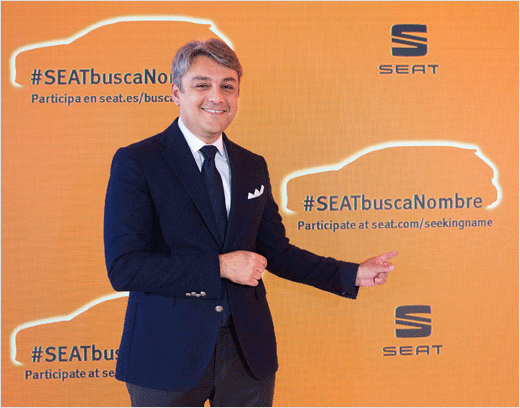 SEAT president Luca de Meo launching the #SEATseekingName project.
Source: SEAT