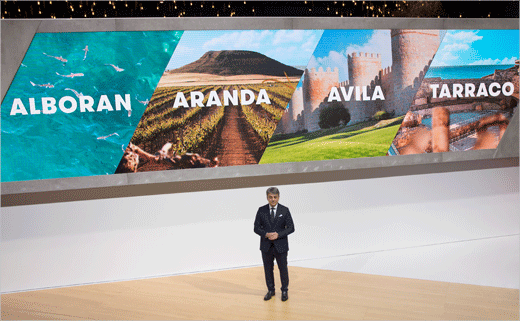 SEAT Reveals Final Shortlist in Car Naming Contest
Alboran, Aranda, Avila or Tarraco. One of these four Spanish place names will designate SEAT's future third SUV model, which will be going on sale in 2018.
SEAT boss Luca de Meo made the announcement during his speech at this week's Frankfurt Motor Show.
For the first time in the history of the brand, the name given to one of its models will be chosen by popular vote, and will join the 13 other Spanish place names that, beginning in 1982 with the Ronda, have designated vehicles in the SEAT model lineup.
The initiative #SEATseekingName, which launched back in June, received an initial total of 133,332 proposals from over 100 countries, with 10,130 different Spanish place names being suggested following the guidelines defined by the Spanish car brand.
A shortlist of nine names that were announced at the end of July then went through to the second last stage of the contest and required the brand to organise several focus groups in its main markets, as well as testing in the countries where the company operates.
From today and until September 25th, the public can vote for their preferred name via the webpages seat.es/buscanombre or seat.com/seekingname. The place name which receives the highest number of votes will eventually be declared the winner on or before October 15th.
The four finalists names in more detail:
Alboran: the Alboran Sea is the westernmost portion of the Mediterranean Sea. A major driver of the western Mediterranean water cycle, it is home to some of the most diverse animal species in the seas of Europe.
Aranda: a city of more than 32,000 inhabitants in the province of Burgos, located in the region of Castile and Leon, it is the capital of the Ribera del Duero county.
Avila: a city in the region of Castile and Leon, at 1,131 metres above sea level it is the highest provincial capital in Spain. The wall surrounding the old town is a symbol of the city.
Tarraco: it is the name of the former Roman city, one of the most important of ancient Hispania, which today is Tarragona. Its archaeological remains received the UNESCO World Heritage designation in 2000.
Source: SEAT