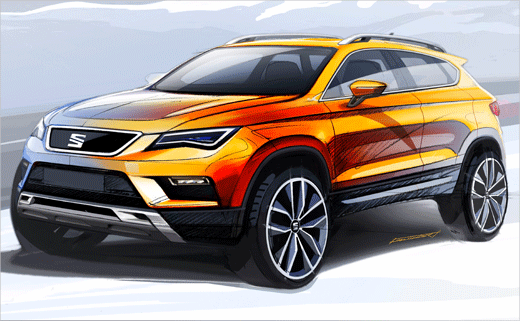 SEAT Reveals Nine Names Shortlisted for New Car
Nine names, from a total of 10,130, have been selected by SEAT in the latest step of its #SEATseekingName initiative.
The campaign was launched earlier in the year to find a name for the Spanish car brand's future third SUV model, which will go on sale in 2018.
The shortlisted place names, all taken from Spanish geography, in the running to become one of the finalists on 12 September are: Abrera; Alboran; Aran; Aranda; Avila; Donosti; Tarifa; Tarraco; and Teide.
SEAT says each of the semi-finalist proposals have passed three different rounds, which were supervised by company bosses, as well as an external naming agency and an industrial and intellectual property agency.
One round involved the names being subjected to a linguistic verification process to ensure they are both easy to pronounce in different languages and also have positive connotations associated with them.
Another round involved checking the legal validity of the names to avoid, for example, that the names were already registered by other brands in any of the markets where the Spanish manufacturer currently sells its cars.
SEAT now plans to organise several focus groups in its main markets and says it will carry out further tests in different countries where it sells its vehicles to select at least three finalists.
These will then be revealed during a press conference on 12 September at the Frankfurt Motor Show. From that day until 25 September, people will be able to vote for their favourite candidate at seat.com/seekingname and seat.es/buscanombre.
The name which receives the most votes will win and SEAT will subsequently reveal the name of its new SUV before 15 October.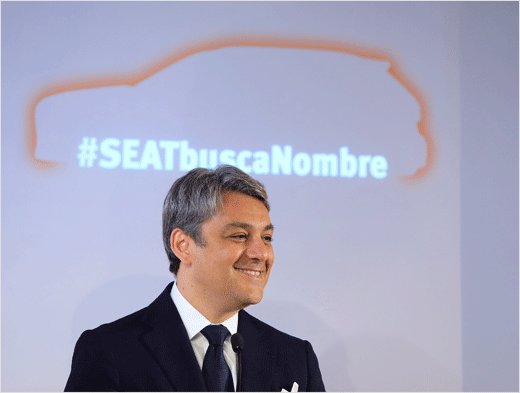 Luca de Meo at the presentation of #SEATseekingName initiative.
Source: SEAT