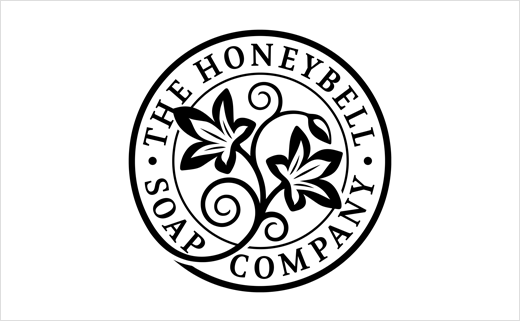 Silk Pearce Designs New Look for Honeybell Soap
Design and branding consultancy Silk Pearce has created new packaging designs for The Honeybell Soap Company as part of a product rebranding programme to help the company expand UK sales and move into international markets.
Having rationalised its product lines, Honeybell has this week launched a new collection of handmade bar and liquid soaps, hand and body lotions and scented candles at Top Drawer London, a major UK trade show for gifts and lifestyle accessories.
The designers say the new packaging has been designed to give Honeybell products stronger bathroom shelf appeal, while emphasising that products are handcrafted in England using organic or natural ingredients. Silk Pearce's new packaging identity is centred on a new hand-drawn logo, repeat patterns said to be inspired by nature and a palette of muted colours that they say can be extended to include new products or specific collections.
The first phase of work includes new wrappers and boxes for nine fragrances of bar soap, labels for bottled products, candle boxes, tissue paper and a generic gift box. All the boxes are printed on Favini Twill paper which has a subtle ribbed texture.
The new look will be used for all future products, as well as the company's website and other marketing materials in due course.
"Silk Pearce has designed striking and luxurious new packaging for Honeybell that more accurately reflects the quality and popularity of our bath and body products. Several customers have said the new look products are perfect as presents, as well as being ideal for everyday use and sales have already started to increase significantly. All products are also being much more strongly and clearly branded with both the Honeybell logo and a crown symbol alongside the words 'Made in England' as an internationally recognisable mark of quality," said Jenny Gould, managing director of Honeybell.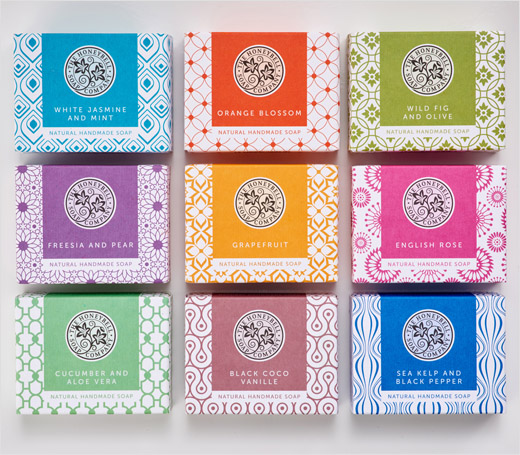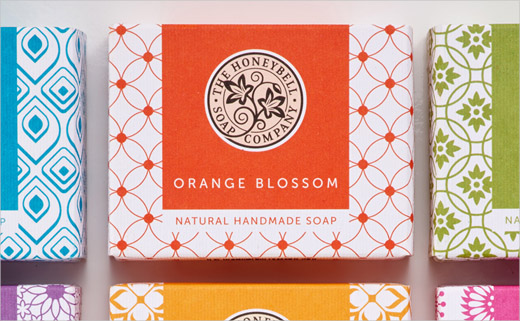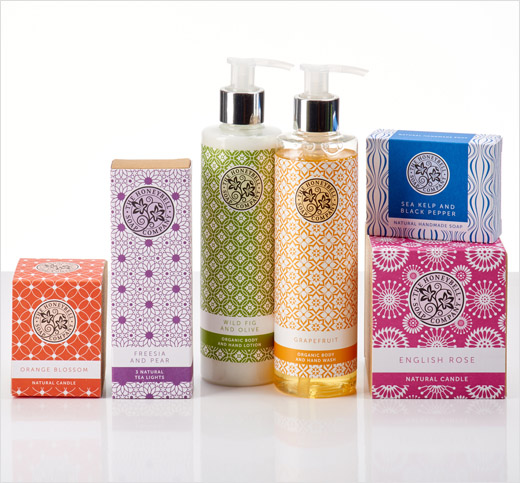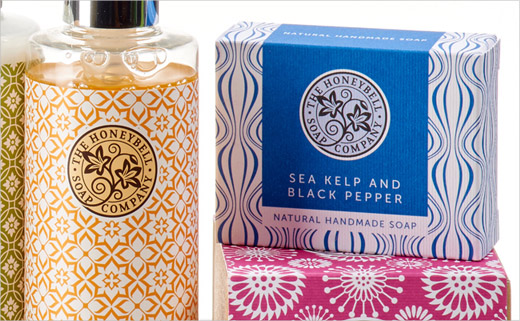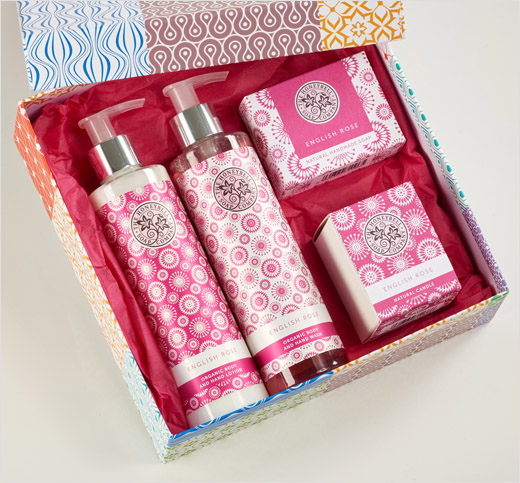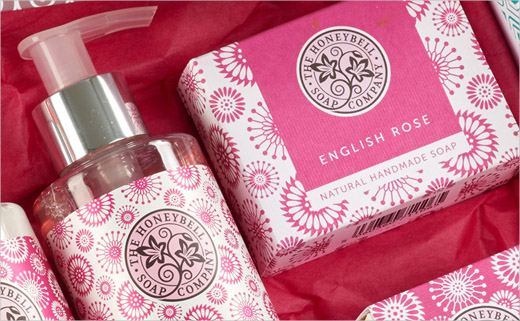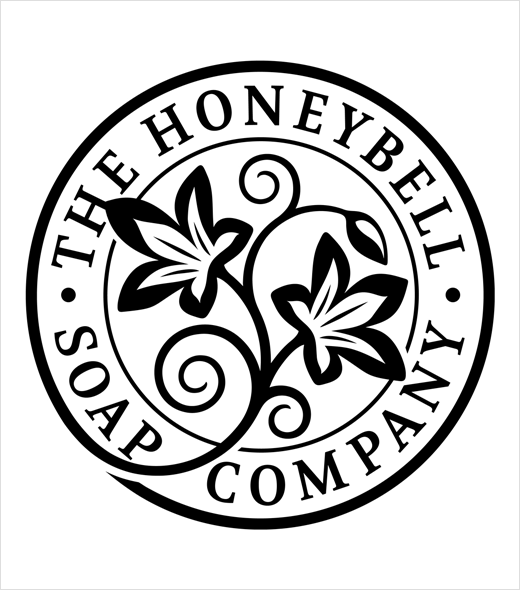 Silk Pearce
www.silkpearce.com