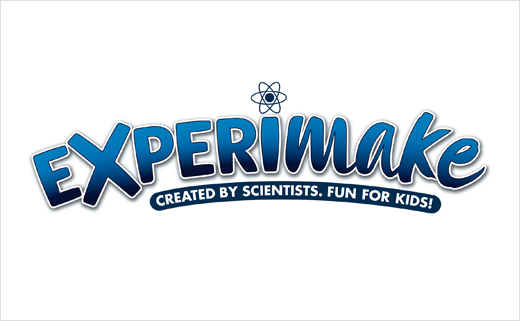 November 17, 2017
Categories:
Other
P&W Designs Logo and Packaging for 'Experimake' Toy Range
British toy company, Addo Play, asked Pemberton & Whitefoord to design the packaging for their new Nickelodeon-endorsed range of children's experiment kit products, Experimake.
The collection is said to have been designed by scientists to encourage learning through play. The range for children aged eight years and over features 12 different products including: 'Scent-sational Spa', 'Explosions & Eruptions', 'The Wonders of Water' and 'Sludge & Slime'.
Over 200 bespoke illustrations were created by P&W for the packaging and more than 150 for the internal educational booklets. Details include graph-paper backgrounds and doodle-style instructions, which are then interwoven with photography of the kit contents in action.
"The colourful, eye-catching and united range has strong shelf presence against the incoherent and visually chaotic competitor brand's packaging," claims the agency.
P&W also produced the brand logo, which has an alternating colour scheme, contingent on the product.
"P&W were tasked to design the great-value Experimake range to appeal to gift-givers, parents and grandparents eager to inspire educational play. Instructive yet exciting, our striking packaging design solutions meet the brand's high standards with clear differentiation between the products whilst maintaining range cohesiveness," says P&W partner, Simon Pemberton.
The range has launched both online and in over 100 of the UK's largest independent toy retailer's stores nationwide, The Entertainer.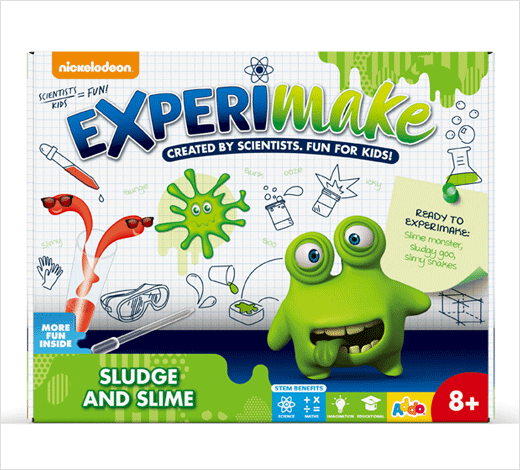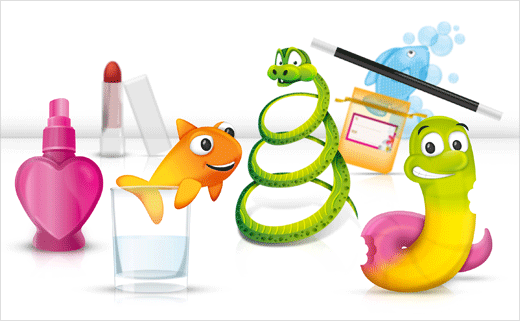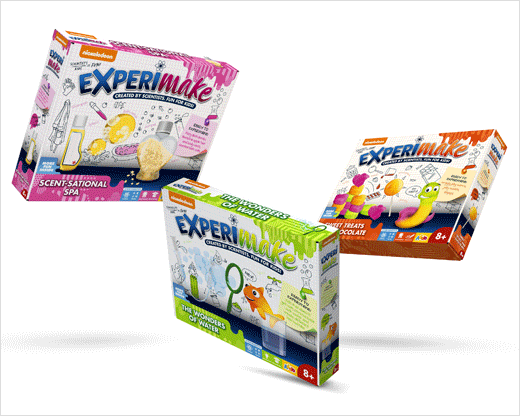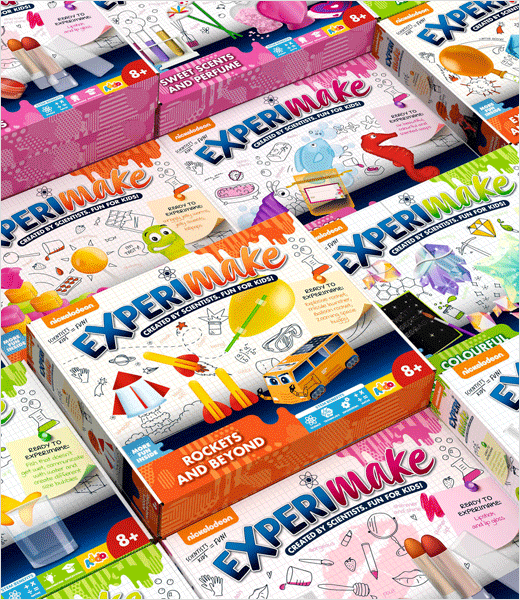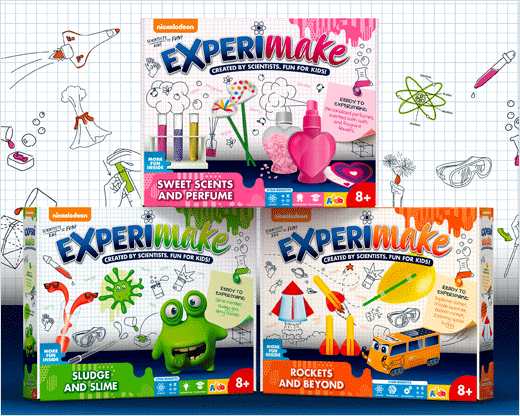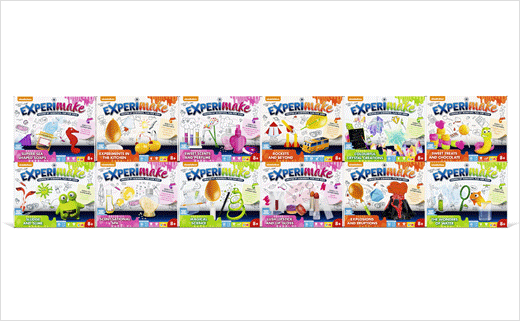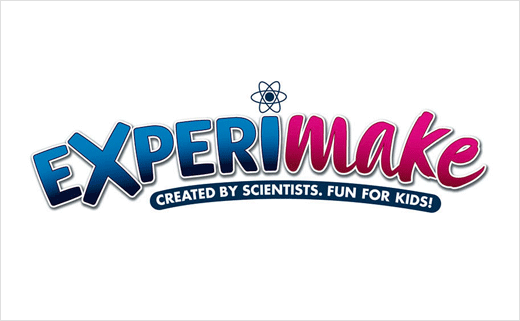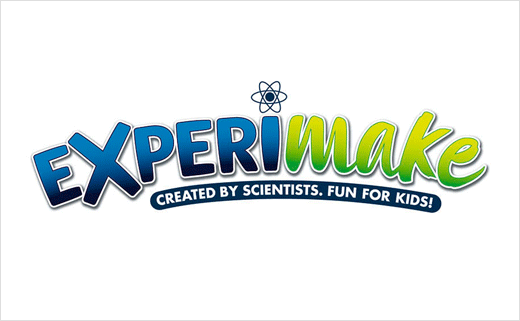 P&W
www.p-and-w.com