April 1, 2019
Categories:
Food
B&B Studio Designs New Kids' Range for Kabuto Noodles
Instant noodle brand Kabuto has released a new range of noodle pots targeted specifically at kids, with design by London-based branding agency B&B studio.
Following feedback from their consumers that many parents were giving the noodle pots to their children as an after-school snack, the company asked B&B to craft a new kid-friendly range extension that "celebrated the brand's authentic Asian-inspired flavours with a British twist and retained the impact of the original identity".
The new design – which sees shorter noodles delivered in brightly-hued, smaller-scale pots with milder flavours – builds on B&B's original DBA award-winning brand identity for Kabuto, which it is claimed help the challenger brand scale from launch to a £5m business in only five years.
"The result is a witty and colourful 'Kabuto Kids' range that draws on the strength of the core brand equities – such as the logo and typography – but with an added playfulness, seen in characterful samurai faces within the logo on centre-pack and interactive games on the back," explain the designers at B&B studio.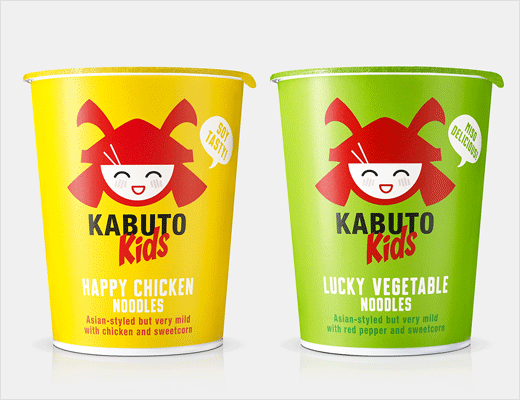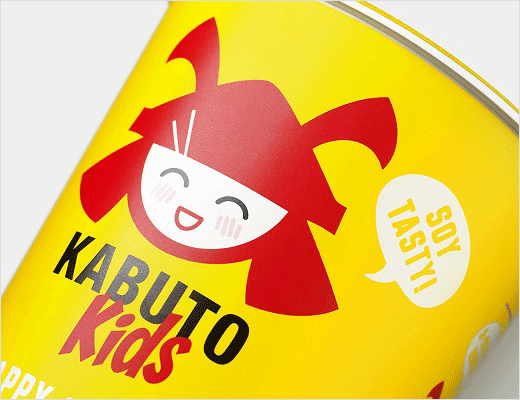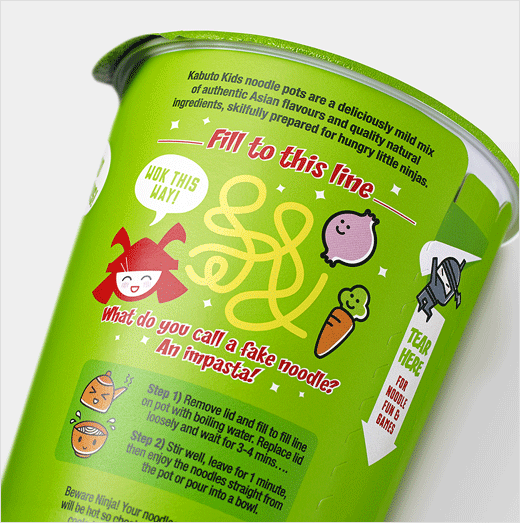 B&B studio
www.bandb-studio.co.uk