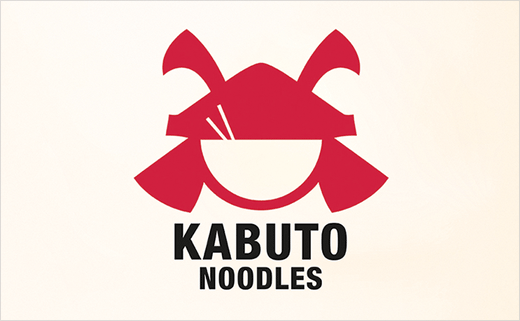 March 2, 2017
Categories:
Food
Kabuto Noodles Wins Gold for B&B Studio
B&B studio won gold at last night's DBA Design Effectiveness Awards for its strategy and design work on Kabuto Noodles which launched the new brand into the UK market.
In its first year, Kabuto's sales targets of £100k were smashed by 86% and distribution has increased from 35 stores in 2011 to 3205 in 2015. Today Kabuto is the UK's fifth biggest instant noodle brand.
B&B studio was responsible for creating the name, identity and packaging design for the food brand, conceived by independent entrepreneur Crispin Busk.
The name Kabuto references the Samurai helmet, which is combined with a noodle bowl and subsequently heroed across the entire product range.
A key element of the identity is the use of humour, with the designers said to have been inspired by a collection of ancient Japanese proverbs that they subtly tweaked to reference noodles.
"To attract a new audience to the instant noodle category, we knew we needed fresh and contemporary design," says Shaun Bowen, creative partner at B&B studio. "A witty identity which raises a smile in the mind forged an emotional bond with consumers – after all who doesn't like to smile?"
Kabuto's design has also been included in the 20th anniversary edition of A Smile in the Mind – Beryl McAlhone and David Stuart's book on witty thinking in graphic design.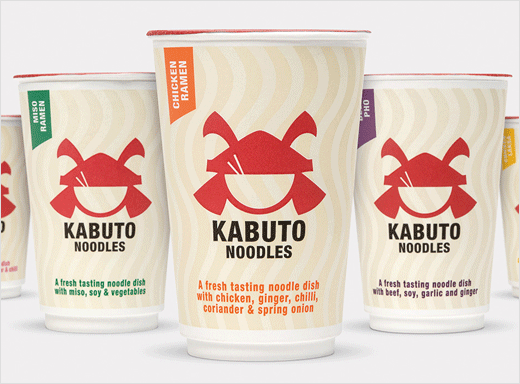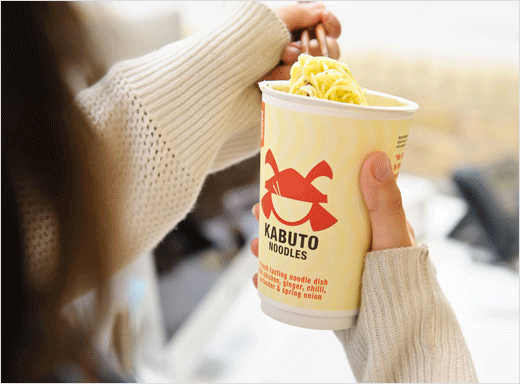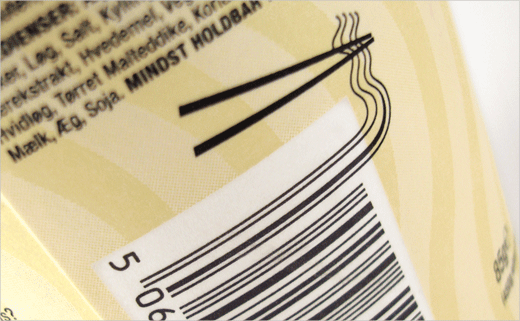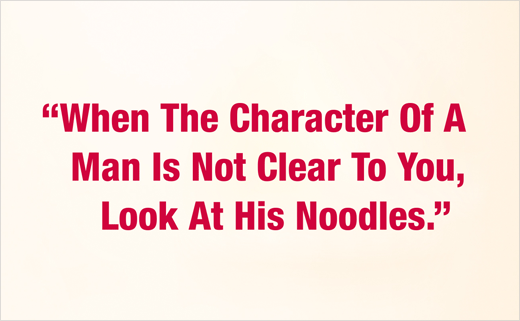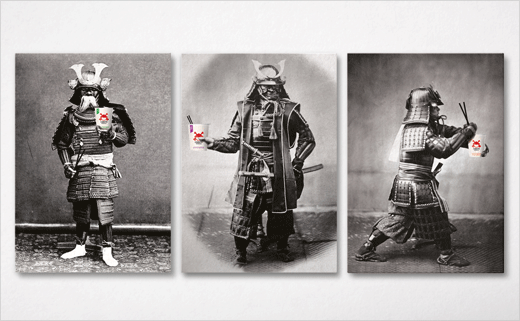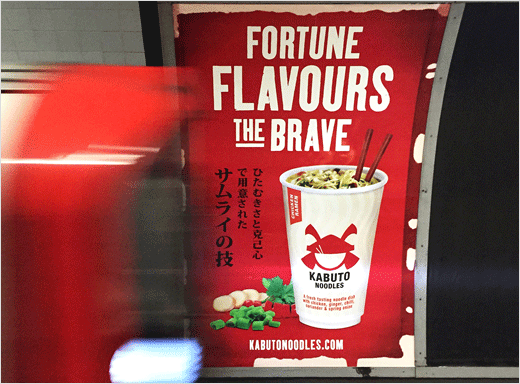 B&B Studio
www.bandb-studio.co.uk