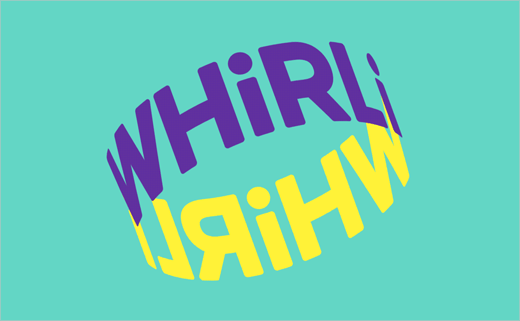 September 11, 2018
Categories:
Other
Ragged Edge Creates Look for New 'Toy Library' Brand Whirli
Branding agency Ragged Edge has created the logo and identity for Whirli – a new subscription-based 'toy library' launching in the UK.
From strategy and naming, through to identity and launch, the consultancy worked with entrepreneur Nigel Phan to build a proposition for both adults and kids centred around "swapping for toys instead of shopping for toys".
"The concept of a shareable toy box was an untapped opportunity: today, people share just about everything. Cars, bikes, homes, even dogs. But when it comes to toys, parents still favour something shiny and new," explains the agency.
The designers therefore came up with the idea of 'Share the joy', which they say shaped every element of the project, from naming onwards.
"We chose a playful moniker inspired by the word 'whirligig', reflecting the way Whirli toys go round and around. We then distilled the core proposition into four words – get play give repeat – and used them to inspire every part of our creative development," says Max Ottignon, co-founder of Ragged Edge.
With the identity complete, the agency further worked across a range of touch-points – from packaging through to a 'how it works' film – and also collaborated with Hex Digital to create what it describes as a "playful" digital presence.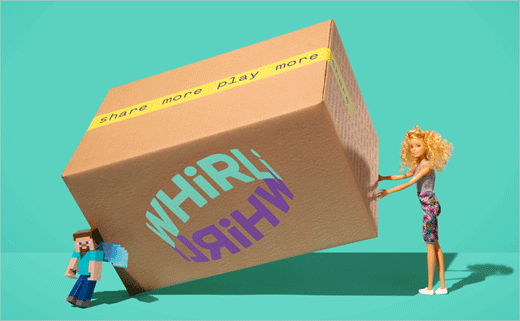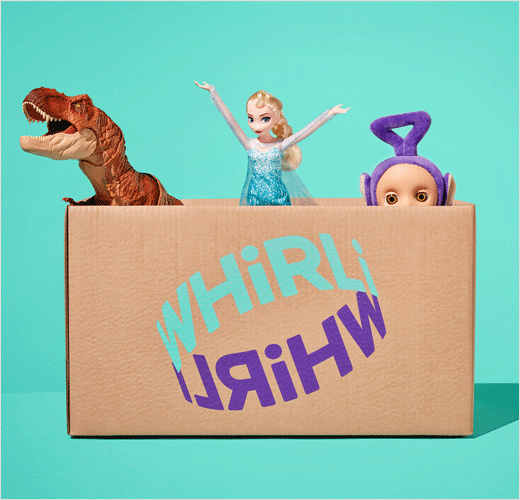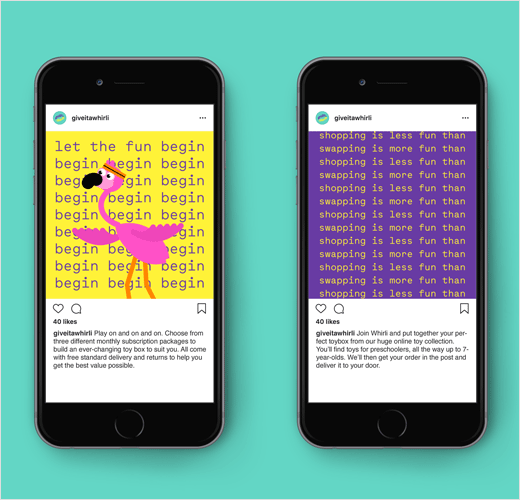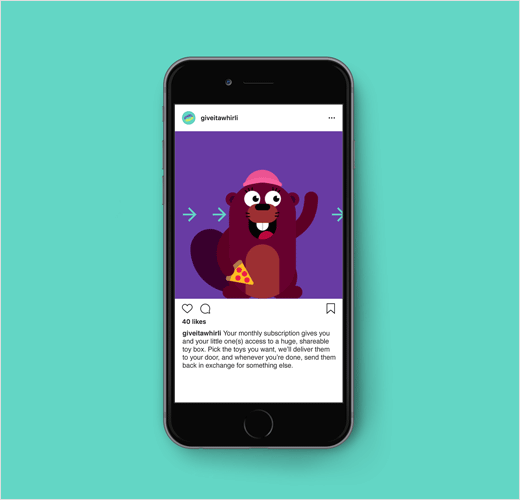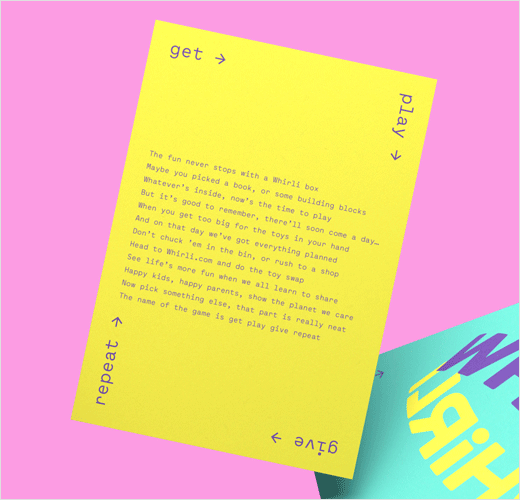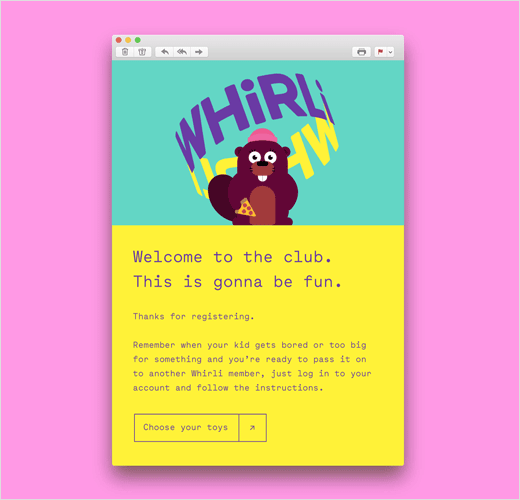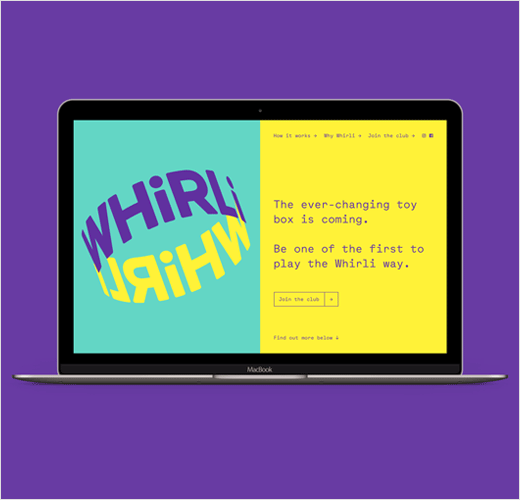 Ragged Edge
www.raggededge.com