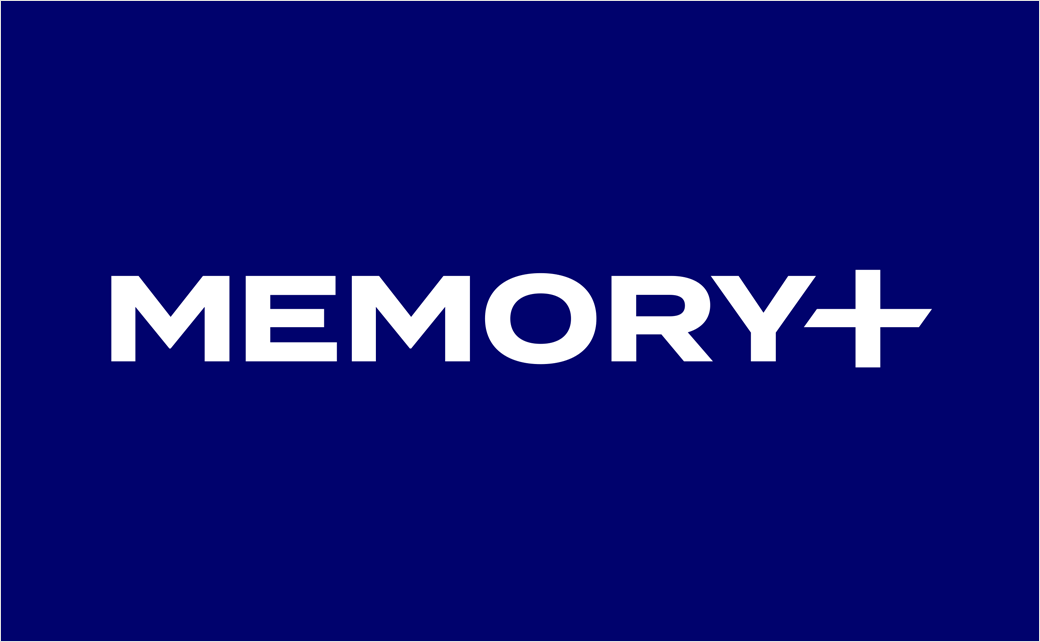 Straight Forward Design Brands New Memory Supplement from CocoaVia
Mars Edge has launched Memory+, a new product in its CocoaVia supplement range that focuses on boosting memory and brain function, with brand and packaging identity by Straight Forward Design.
Memory+ is the first sub-brand to focus on a specific health benefit in CocoaVia's portfolio of daily cocoa extract supplements that are designed to support heart and brain health, and which are aimed at men and women over 40.
Mars Edge, a relatively new division within Mars that specialises in health food, partnered with Straight Forward Design to create packaging and an identity that would differentiate Memory+ from the existing CocoaVia portfolio while still feeling part of the core brand.
The end result is a cobalt blue bottle complete with a clear label that aims to establish a "premium look and feel".
"With its clean and simple design, focused on its primary benefit – memory – Memory+ stands out from cluttered and cramped competitor designs and conveys its benefits in easy-to-understand messaging, while still reflecting the original CocoaVia brand," explains the design team at Straight Forward Design. "Reducing the size of the CocoaVia brand mark, and keeping its position on future products, will also promote a consistent look and feel. It marks the product out as part of the CocoaVia portfolio, but leaves space for the sub-brand to stand out."
"It was important to consider the different target audience for this new product. It required a more refined solution, while creating standout in what is a crowded sub-genre in the health and wellness supplements sector," adds founder and creative director of Straight Forward Design, Mike Foster.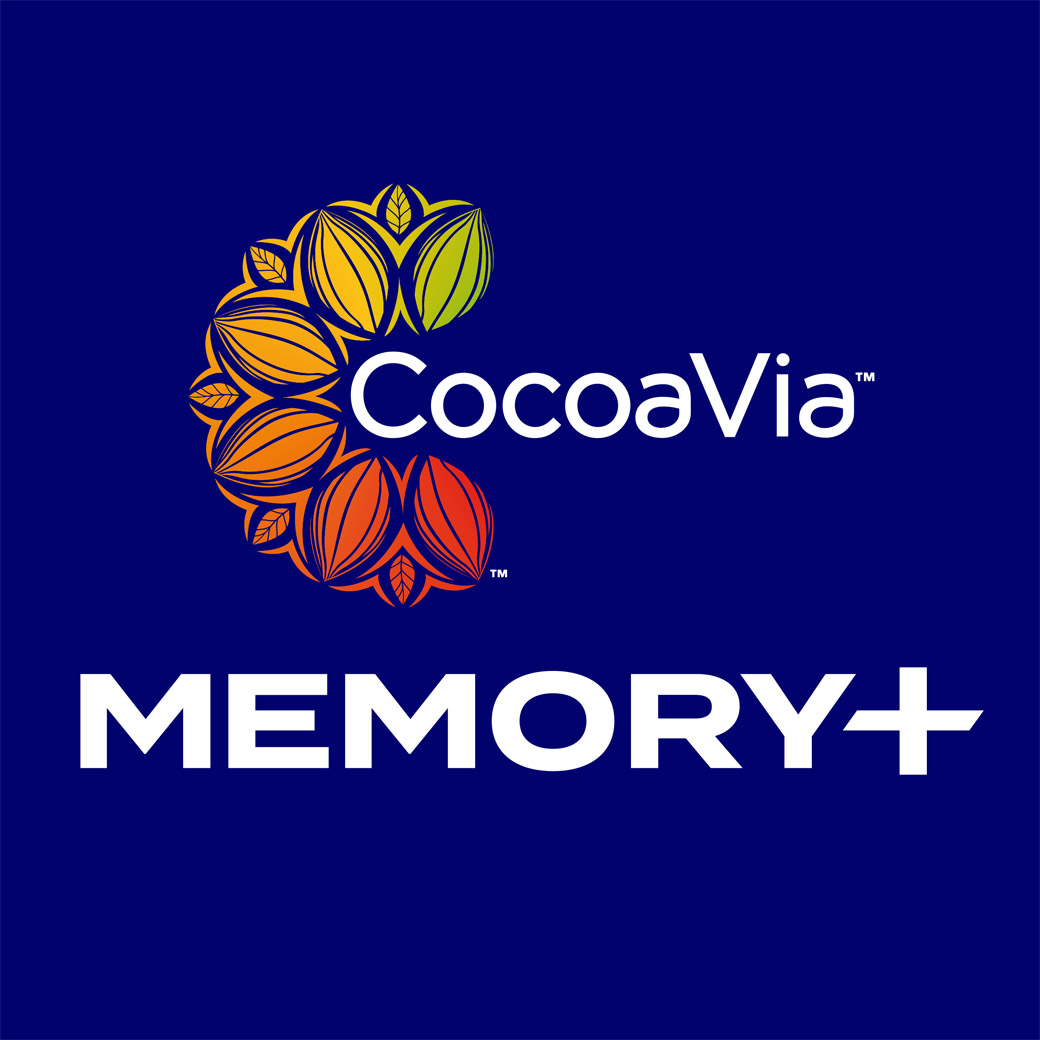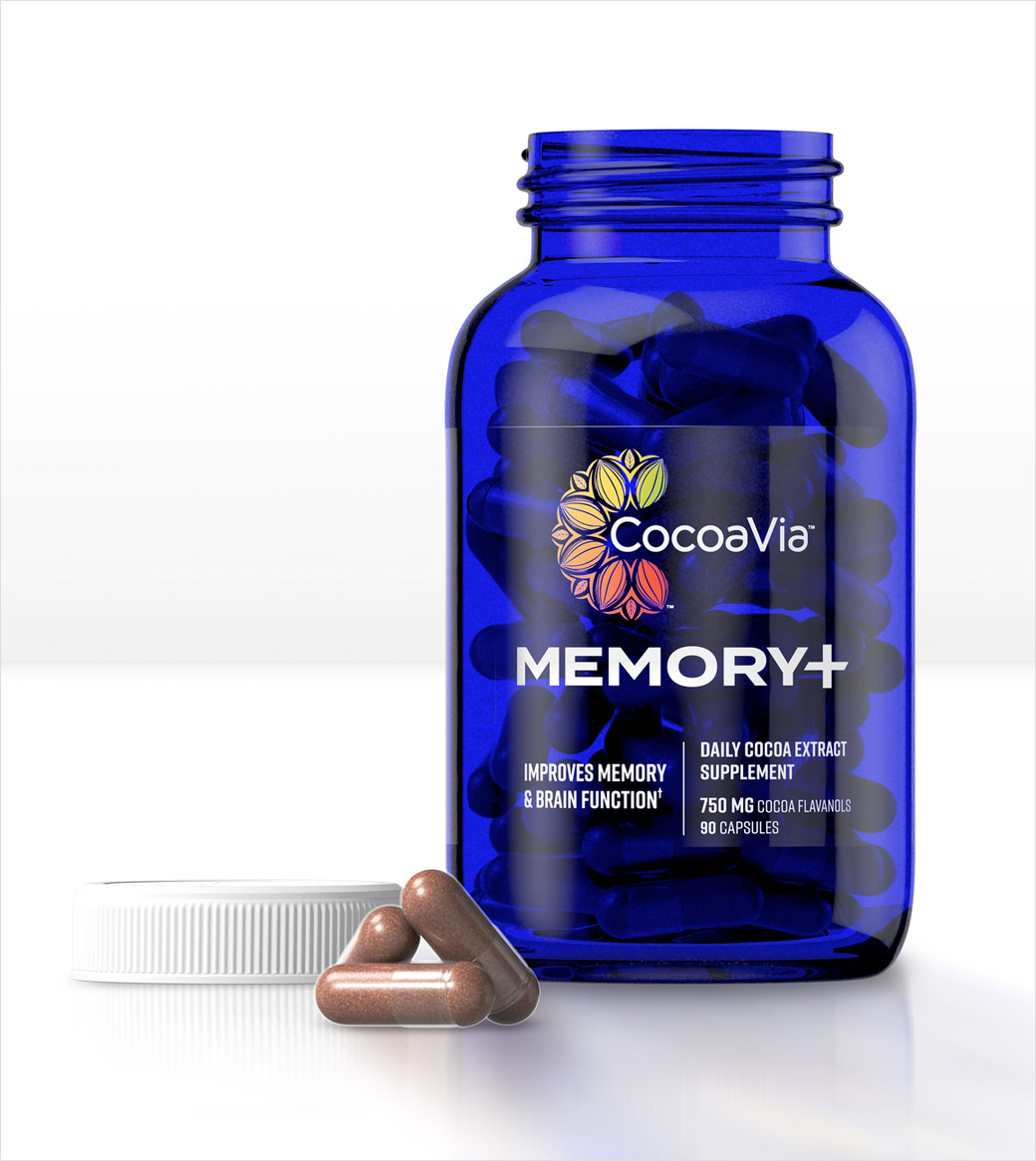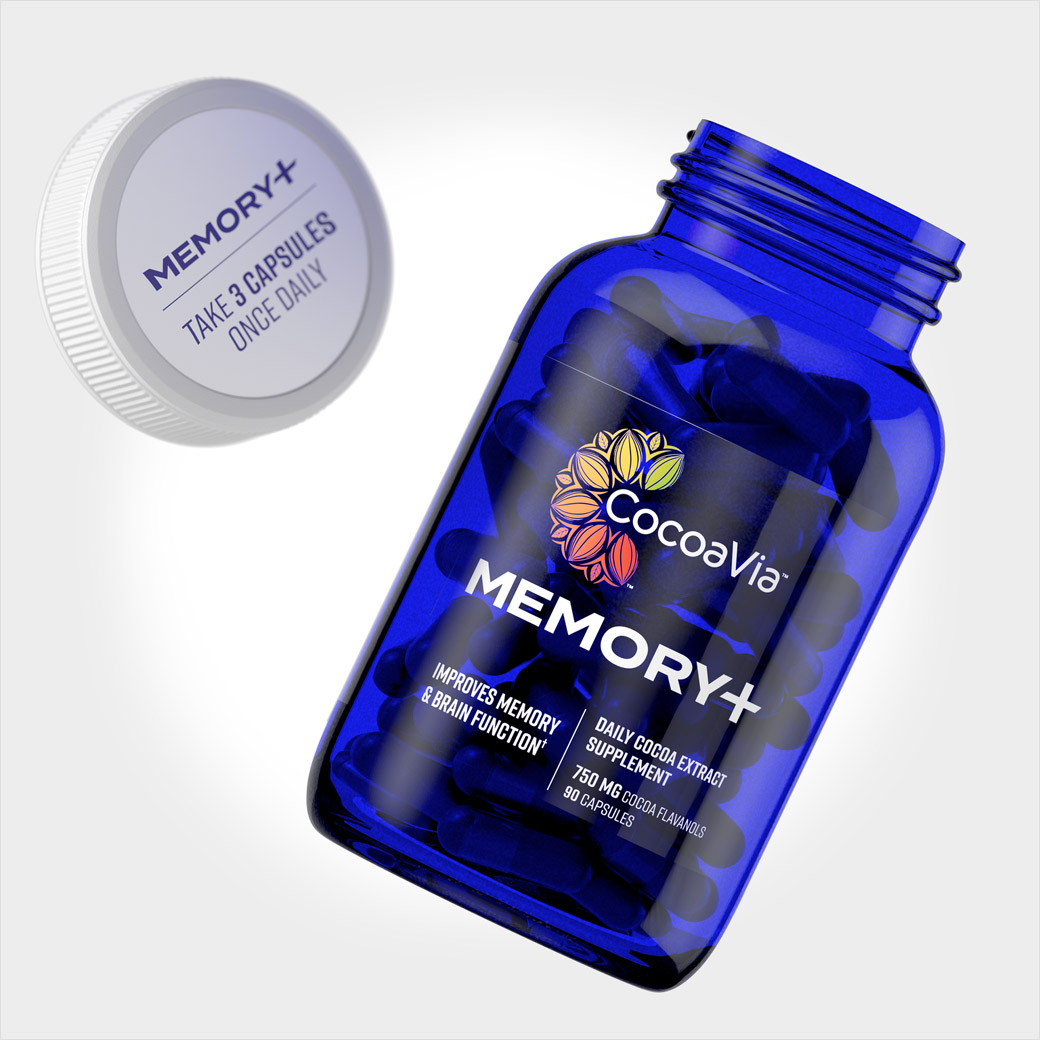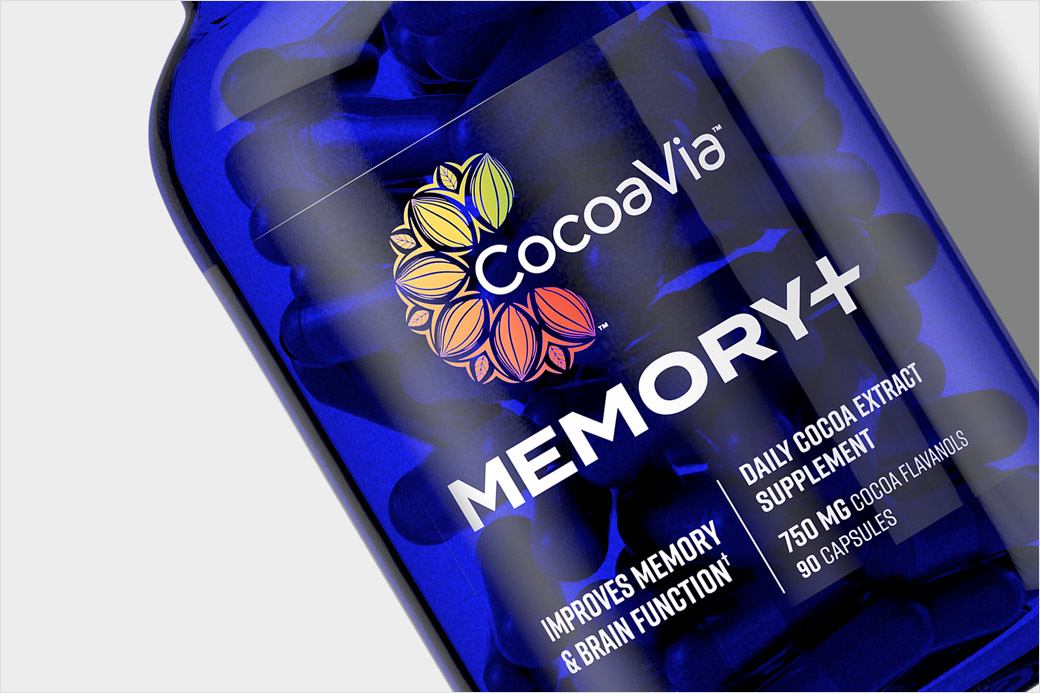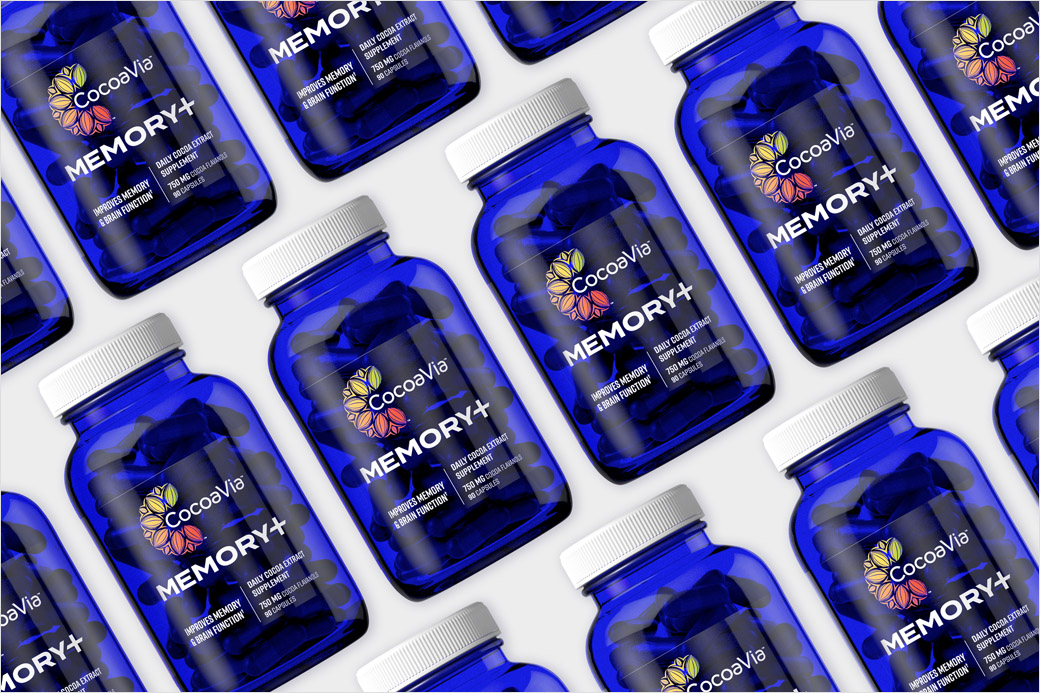 Straight Forward Design
www.straightforward.design