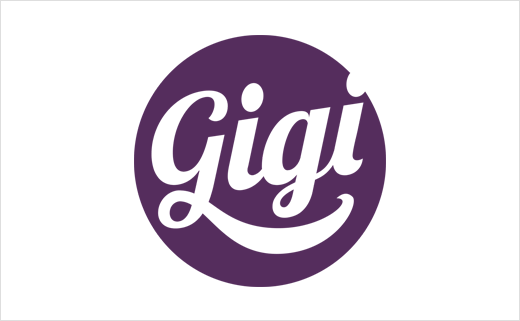 June 27, 2019
Categories:
Food
Straight Forward Design Brands New Plant-Based Gelato, 'Gigi'
Gigi, a new plant-based Italian-style gelato, has just launched with brand and packaging design by London agency Straight Forward Design.
Interest in plant-based eating is said to be soaring, and Gigi reckons it has come up with a gelato that is both nutritious and delicious.
The branding and packaging therefore incorporates a mix of 'health' and 'indulgence' design cues.
"We sought to find a sweet spot between the two and developed a new visual language to support that. A lot of non-dairy ices are full of unhealthy ingredients, so it was important to set Gigi apart and create a strong foundation for future growth," explains Mike Foster, creative director at Straight Forward Design.
Specific design details include hand-painted watercolour illustrations that are complemented by soft colourways to make each variant stand apart, while an image of the lolly on pack also aims to show how the product has an authentic ice cream-like texture.
Gigi product names, meanwhile, have been delivered in what is described as an "open, friendly font".
Already available at Albert Heijn, Lidl and Hoogvliet stores in the Netherlands, a UK roll-out for Gigi is expected later on this year.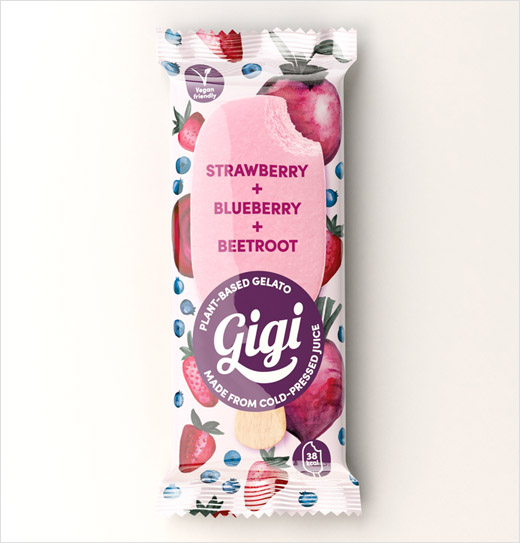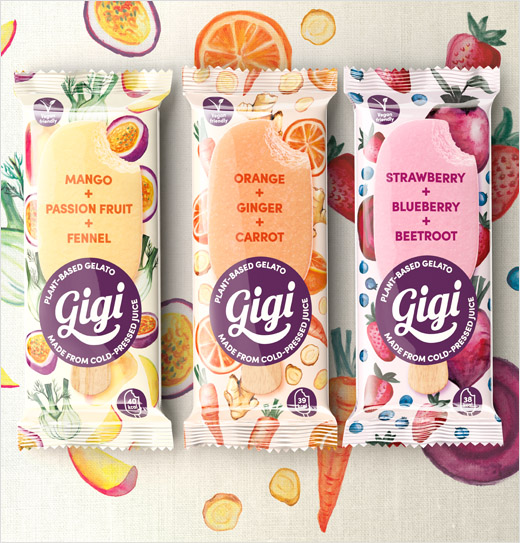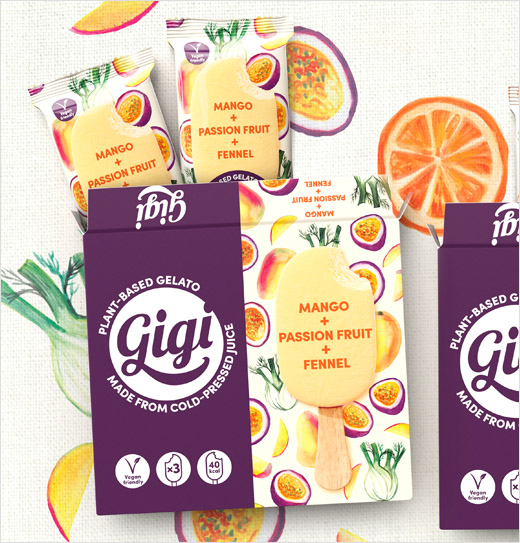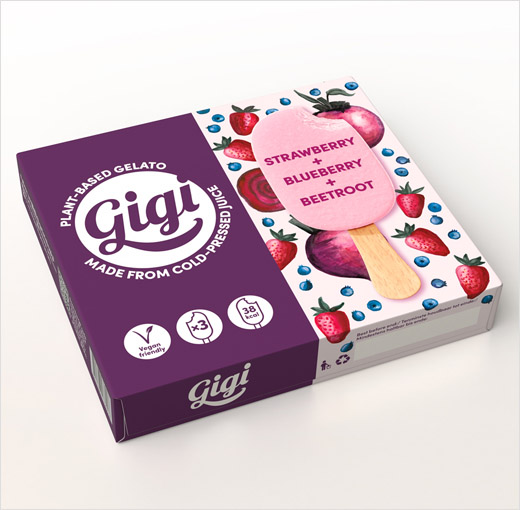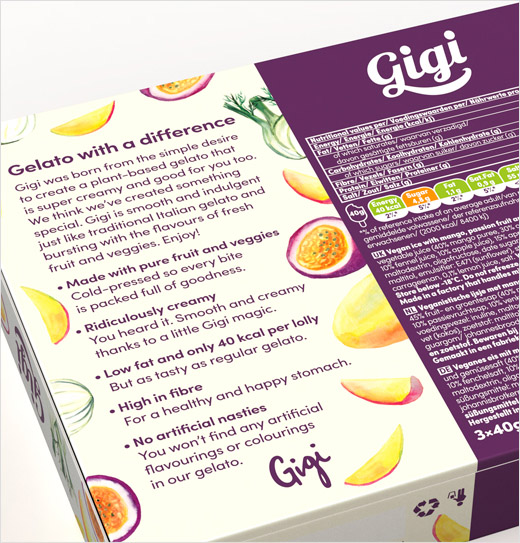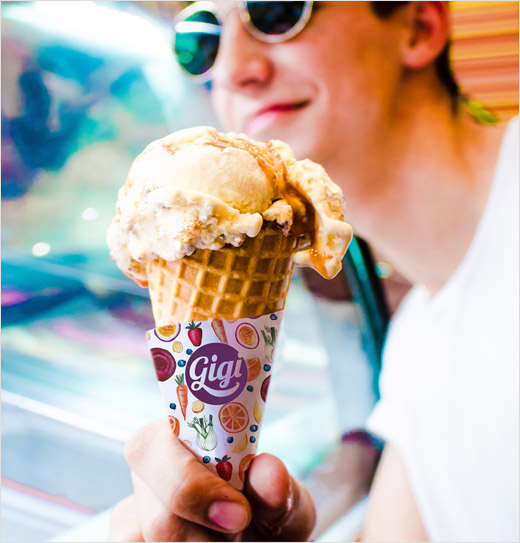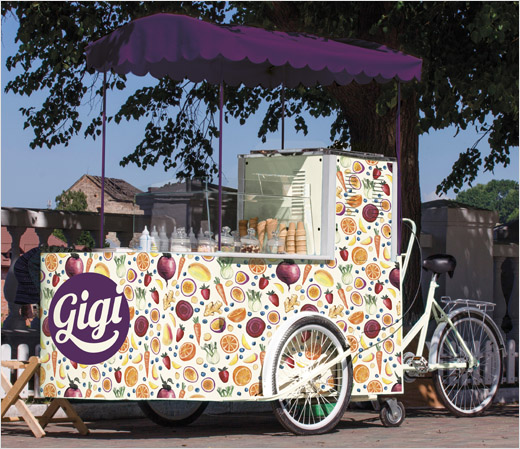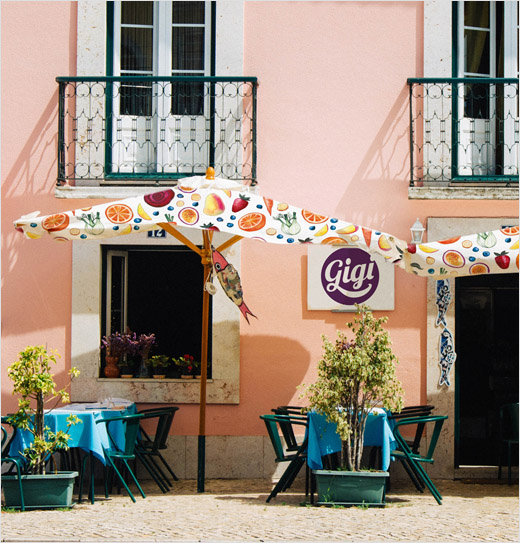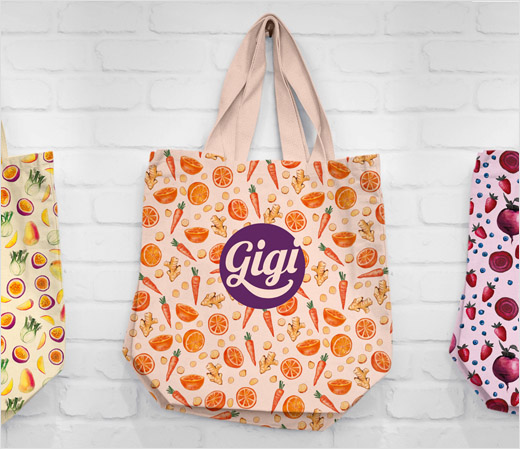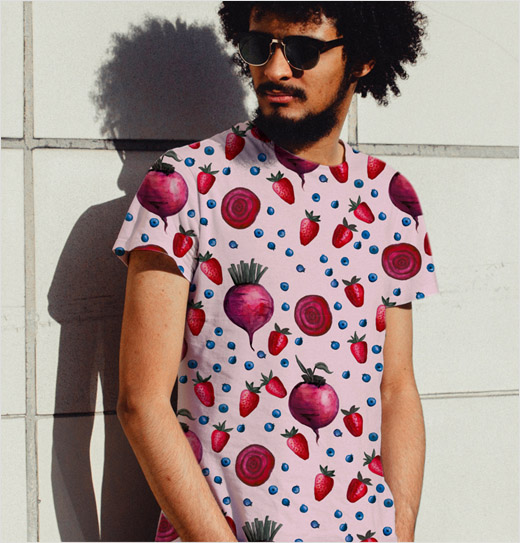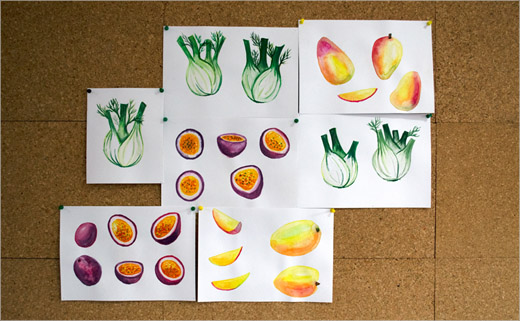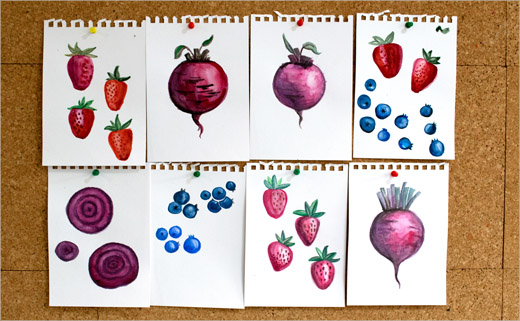 Straight Forward Design
www.straightforward.design