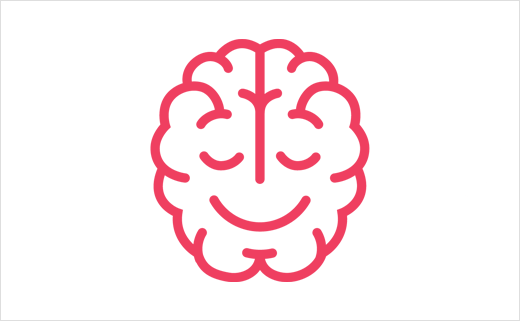 Straight Forward Design Brands 'Happiness' Start-Up, Haptivate
London-based branding agency Straight Forward Design has created the new identity and business strategy for 'happiness' training start-up, Haptivate.
The latter's co-founders, Rosa Connor and James Pacey, claim to have spotted a gap in the market for a more science-based mental-wellness format, and have therefore devised a system of workshops "to help people explore inner contentment and sustained happiness based on the latest advances in cognitive neuroscience".
Haptivate, which is a portmanteau formed from the words happiness and activate, recently approached Straight Forward Design and asked the team to devise a stand-out identity and business strategy that would help them reach the right people and set them apart from the more 'homespun' or 'bohemian' offerings available.
To represent the Haptivate ethos, Straight Forward Design says it focused on the intersection between science and happiness.
"The potential for mindfulness is what attracts people initially, but it's the science that gives Haptivate credibility. The solution is a 'smile in the mind' – a 'human' brain icon with closed eyes and a gentle smile that represents lasting contentment. Because that's what people need – inner peace not short-lived bursts of joy," explains Mike Foster, Straight Forward Design's founder and creative director.
The logo symbol is accompanied by an open sans serif font as well as a colour palette comprised of soft coral and blue to convey a sense of "positivity and tranquillity".
Straight Forward Design further worked with Haptivate to streamline its product portfolio, website and marketing materials.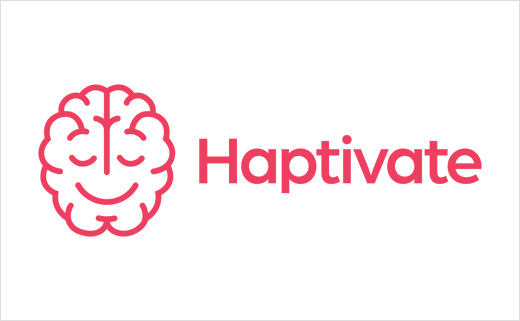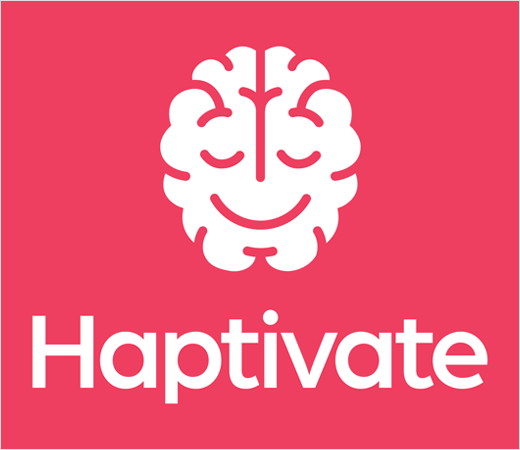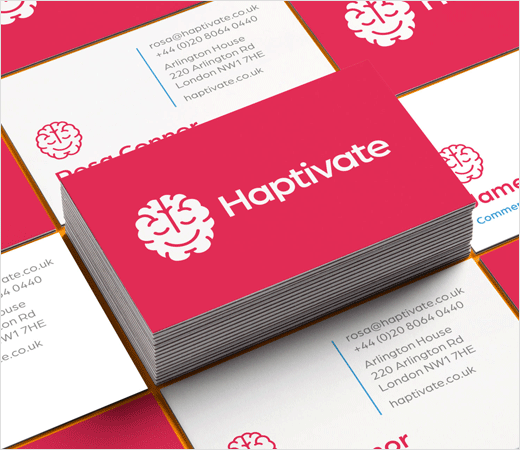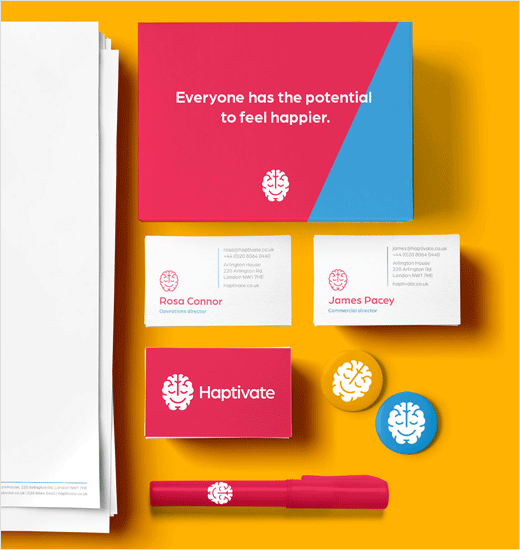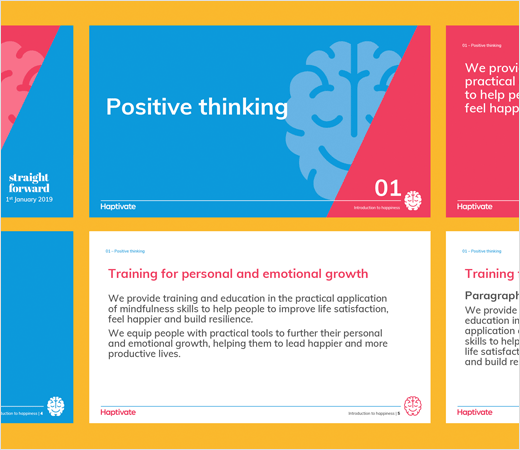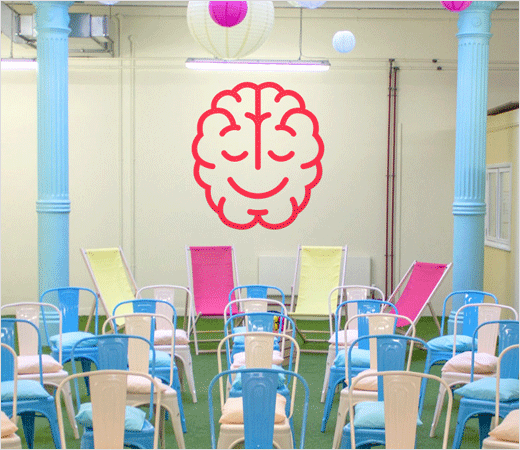 Straight Forward Design
www.straightforward.design