July 10, 2018
Categories:
Sports
Syracuse Crunch Reveals 25th Anniversary Logo
The Syracuse Crunch have unveiled a special logo design for the organisation's 25th American Hockey League season.
The logo features the number 25 enclosed in a circle with "Syracuse Crunch" written around the top. Below the number is the primary Crunch logo in front of a ribbon with the years 1994 and 2019, representing the franchise's first season and the year of the New York team's 25th season.
The team also have a secondary 25th season logo that has been principally created for use on merchandise throughout the 2018-19 season. The secondary logo features a similar design but without the ribbon.
Both of the designs feature the club's superhero mascot known as "Crunchman", who also first debuted in 1994 – as the brainchild of then and still current club owner, Howard Dolgon.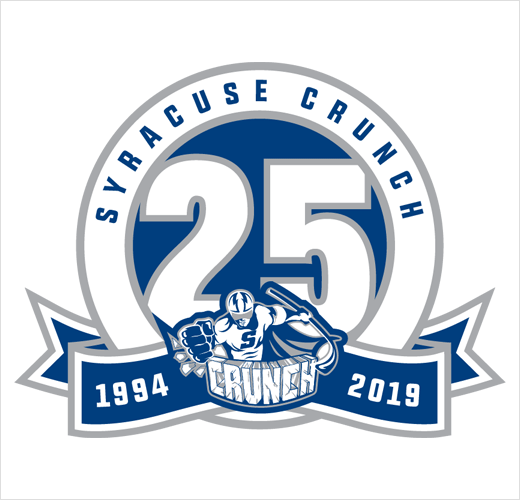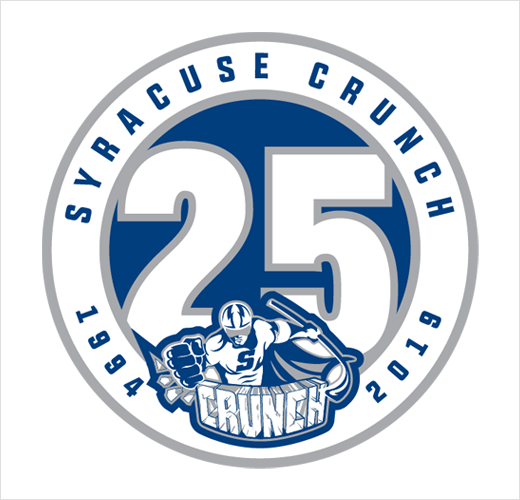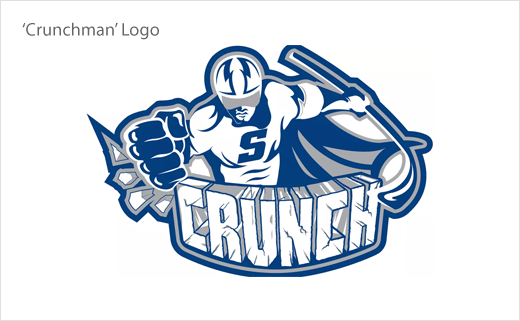 Source: Syracuse Crunch