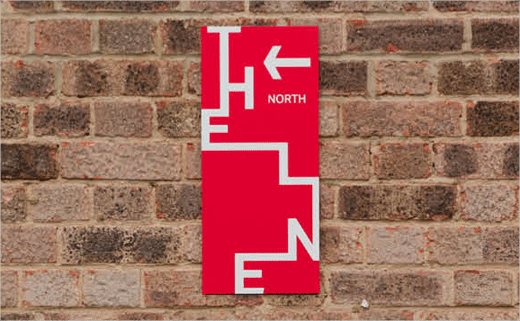 June 2, 2015
Categories:
Arts
The Beautiful Meme Creates Identity for The Line
An East London outdoor contemporary art walk linking the O2 and the Queen Elizabeth Olympic Park has launched with an identity created by The Beautiful Meme.
The walk includes sculptures from artists such as Damien Hirst, Martin Creed, Gary Hume and Eduardo Paolozzi, and has publically been backed by Boris Johnson, Jon Snow and Mark Wallinger. The Beautiful Meme says it took the idea of journeying through a landscape as a starting point for the identity.
Tom Sharp of The Beautiful Meme says, "You could look at The Line as a series of world-class sculptures along a three mile route – essentially an outdoor contemporary art gallery. Or you could look at it in the context of ancient humans marking significant journeys with standing stones and art. We choose the latter."
Ben Haworth of The Beautiful Meme adds, "With this in mind we were looking for a mark that could just as easily appear on a tree or a rock, as on website or signage. Using the pure vertical and horizontal strokes of the seven characters, our logo is an interpretation of the path of The Line – in the same vein as Becks' tube map. More importantly though it is designed to feel simultaneously contemporary and primitive. It uses Aktiv Grotesk by Dalton Maag, and Bruno Maag was typically generous in allowing us freedom to customise his typeface.
"We wanted the visual language to reflect landscape – external and internal. Working with Heretic, an experimental printmaking studio, we used base images of points along The Line – everything from sculpture to nettles to the river and sky – and created twenty completely unique, one-off experimental prints to be used throughout the brand."
Tom Sharp concludes, "For us the resulting images represent the variety of landscape you encounter on The Line and the ever-changing internal experience a walker has. As our tagline says 'no one journey the same'. With nods to William Blake and Bruce Chatwin, our positioning story takes cues from Alfred Watkins' 'The Old Straight Track' – the first description of ley lines – and the Songlines which are both the origin tales and aural maps of Indigenous Australians… You discover who you are when you journey. So travel the Greenwich Meridian with us and along the path of those before you. We've inscribed the land with totems. Works of art that act as a marker to where we are. See the layers of East London. The very old song of its waters. The towering of its ambition. The democracy of a single sky. People have been journeying for millennia. Feet in ancient times finding paths through a changing landscape to tell or untell a story. Works of art singing us along. Pack your thoughtfulness. Walk The Line."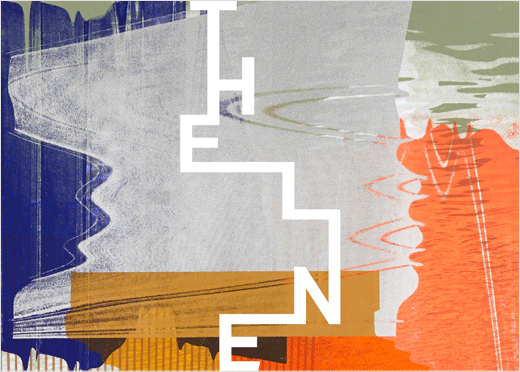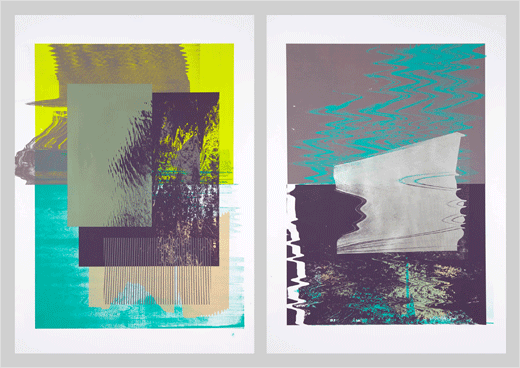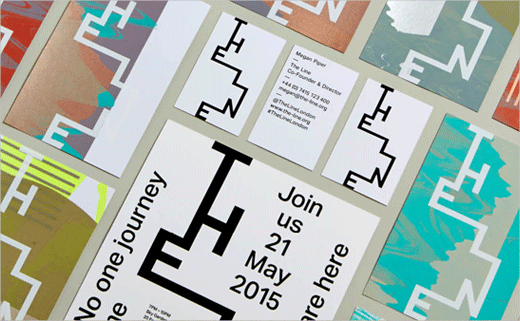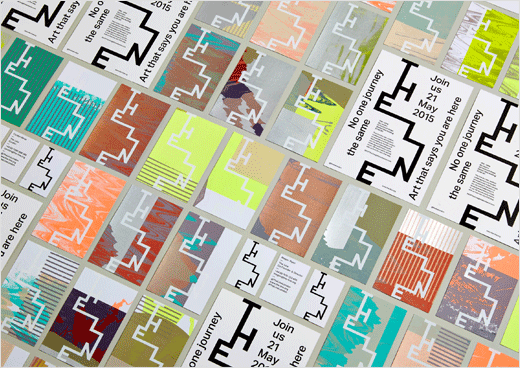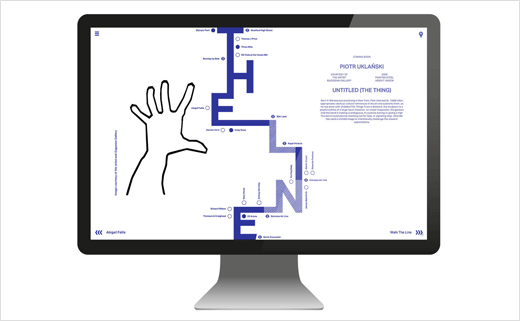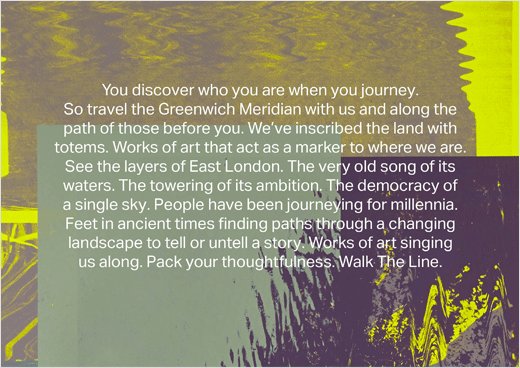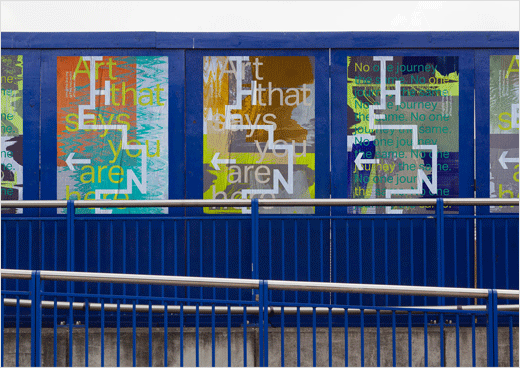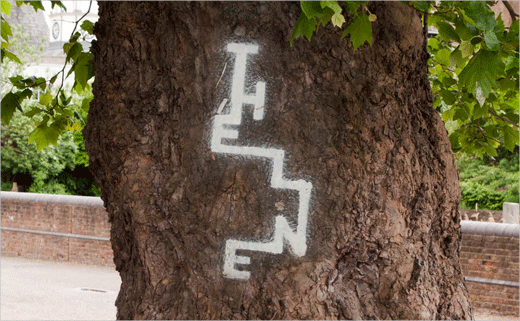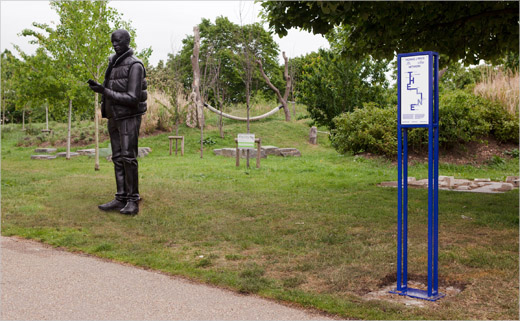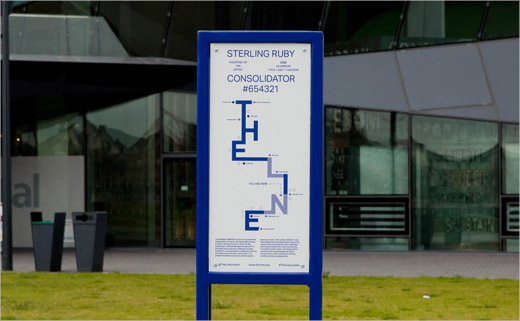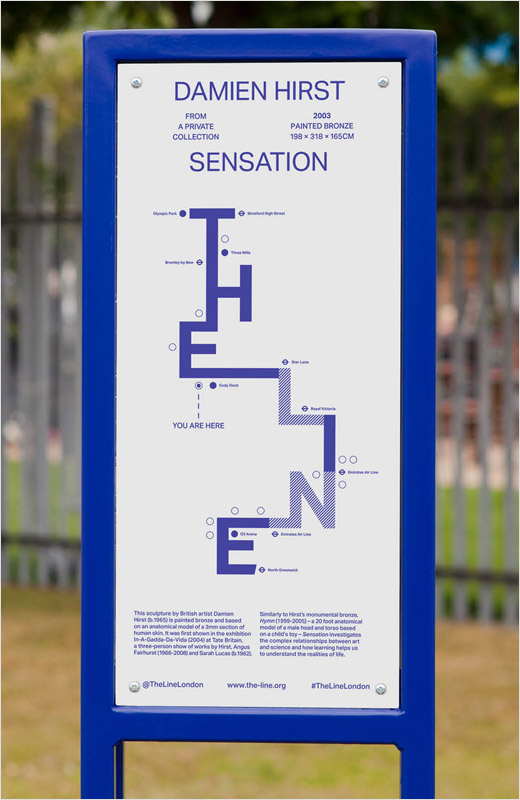 The Beautiful Meme
www.thebeautifulmeme.com