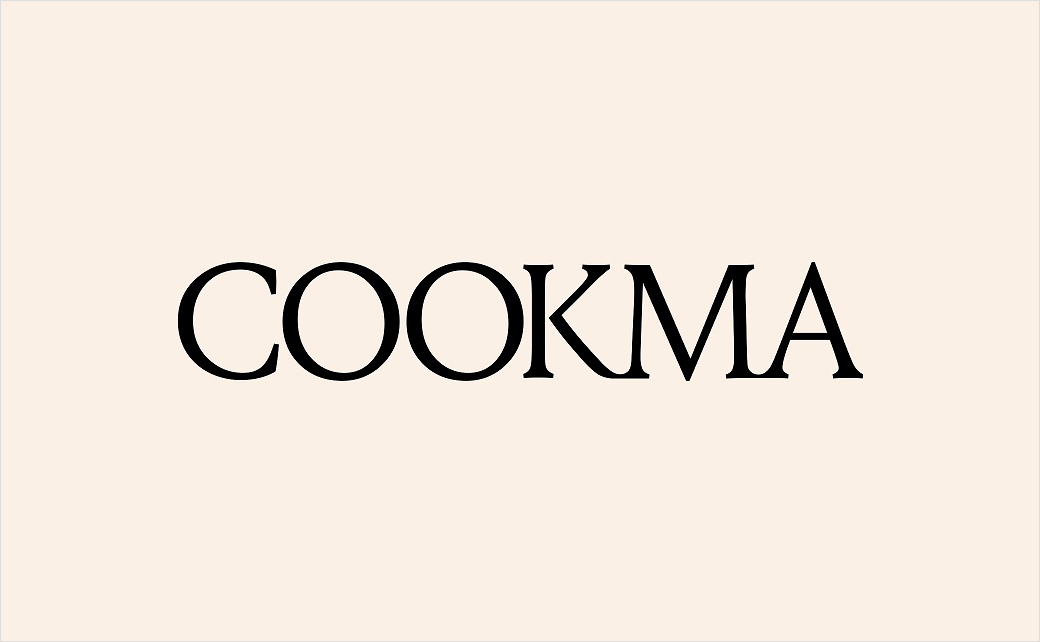 Landscape Creates Logo and Identity for Postpartum Wellness Start-Up – 'Cookma'
New American start-up Cookma has launched with a logo and identity created by brand strategy and design studio, Landscape.
The San Francisco-based company offers a meal delivery service and a product line targeted at "mindful parents interested in postpartum wellness".
Founded by entrepreneur Lisa Chatham, who previously founded catering business Green Heart Foods, Cookma is rooted in traditional Indian medicine, namely, Ayurveda.
"Modern cultures don't recognise the importance of caring for a woman after childbirth the way we did traditionally. Pregnancy is about the mother, while post-birth tends to focus on the baby. The Ayurvedic approach considers the void that is left when the baby leaves the body and fills this space with nourishment. It is this approach of holistic nutrition that I want to share," says Chatham.
"By providing nourishing and meaningful meals catering specifically to new mothers and birth-parents, Cookma is bridging a crucial gap in the parenting experience, and we're proud to have created a design that doesn't just articulate the vitality of Cookma's service, but celebrates the unique postpartum period through warm, uplifting design," adds Adam Weiss, founder and creative director of San Francisco-headquartered Landscape
Design was reportedly integral to the new business from the get-go, with Chatham's goal being to create "an authentic, extensible, and enviable" brand.
"I previously spent 12 years building a four-million-dollar business, but without much initial thought to brand identity, with no plan, structure, strategy, messaging," she explains. "I wanted Cookma to have the focus, the guide rails, the ability to grow that a good brand identity can provide. Investment in design was something I felt was essential"
According to the design team at Landscape, the newly-created brand was crafted to emanate "warmth".
"An earthy colour palette complemented by a system of radiating glows, timeless typography, tactile materials, and richly toned photography — these elements harmonise together to convey the feeling of inner warmth and joy Cookma seeks to nourish in these early, intimate moments of new parenthood," says Landscape's creative director, Mackenzie Brookshire.
The primary brand colour palette is said to have been inspired by founder Lisa Chatham's approach to cooking, which favours spices and plants that are typically used in cuisines from the Indian subcontinent.
"The glowing visual elements draw inspiration from the colours of earth, air, fire, and water while hinting at the three doshas – vata, kapha, and pitta," comments the design team.
Additional details include the typeface "Louize Display", which is described by the designers as being "sophisticated but not pretentious".
Cookma is currently rolling out its services across the San Francisco area.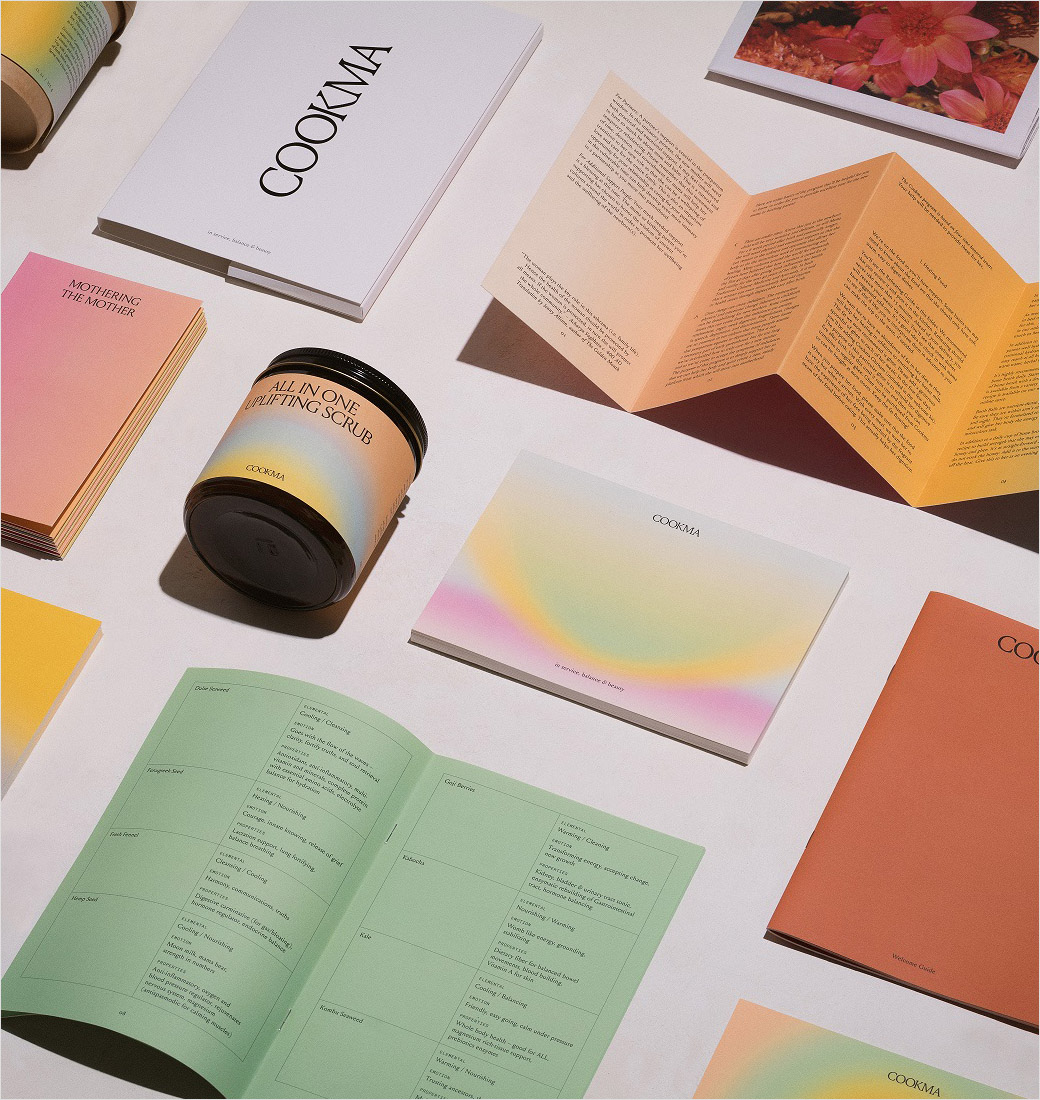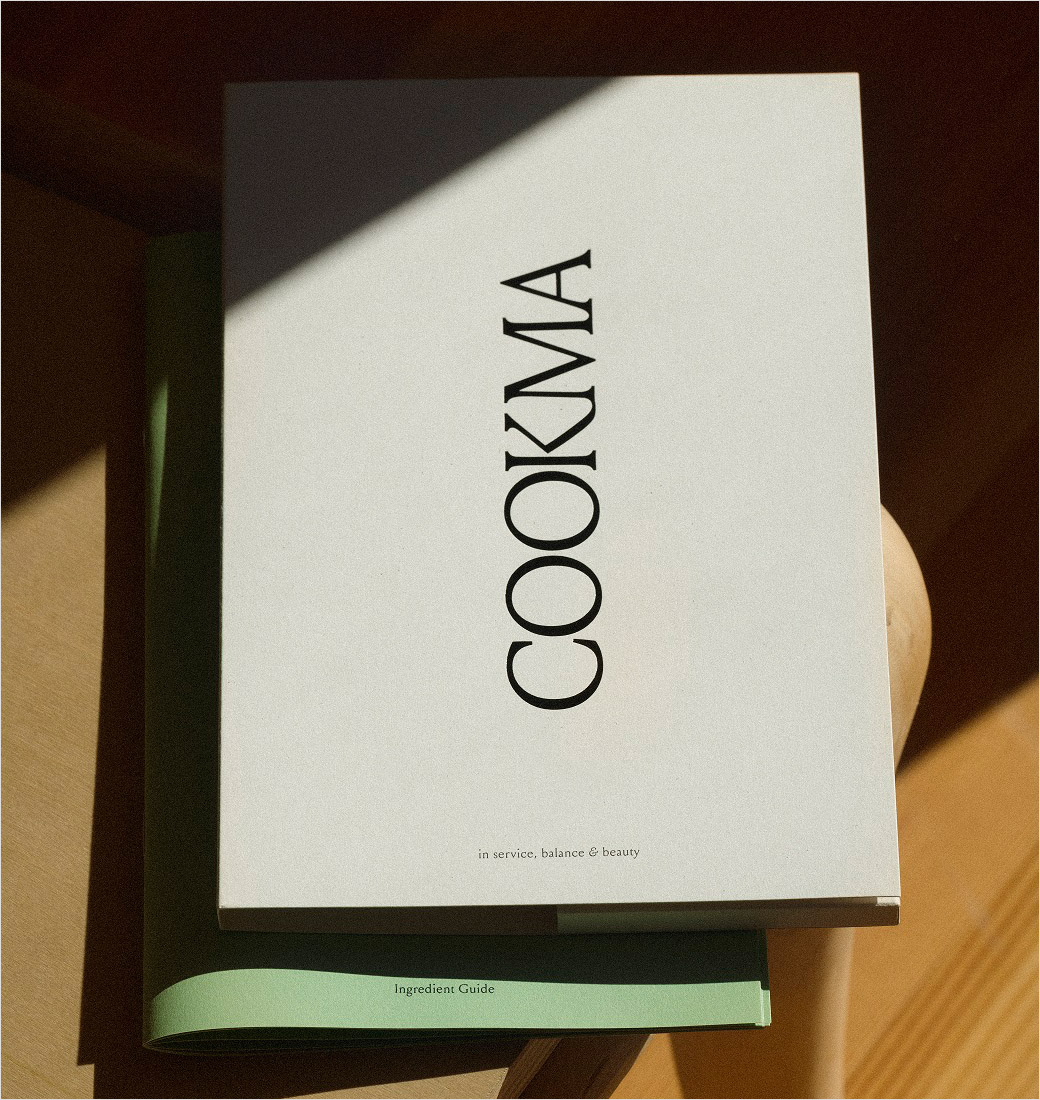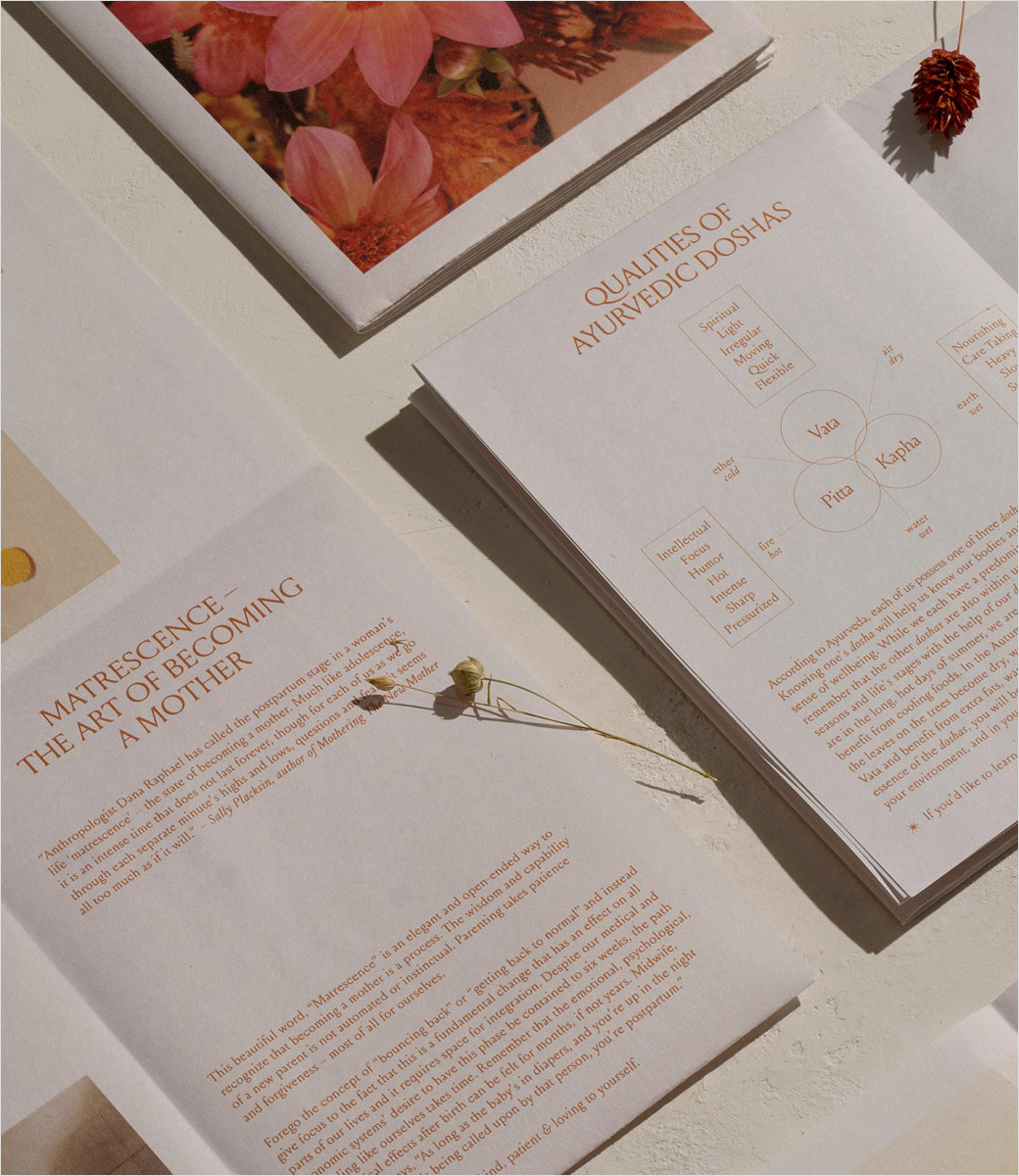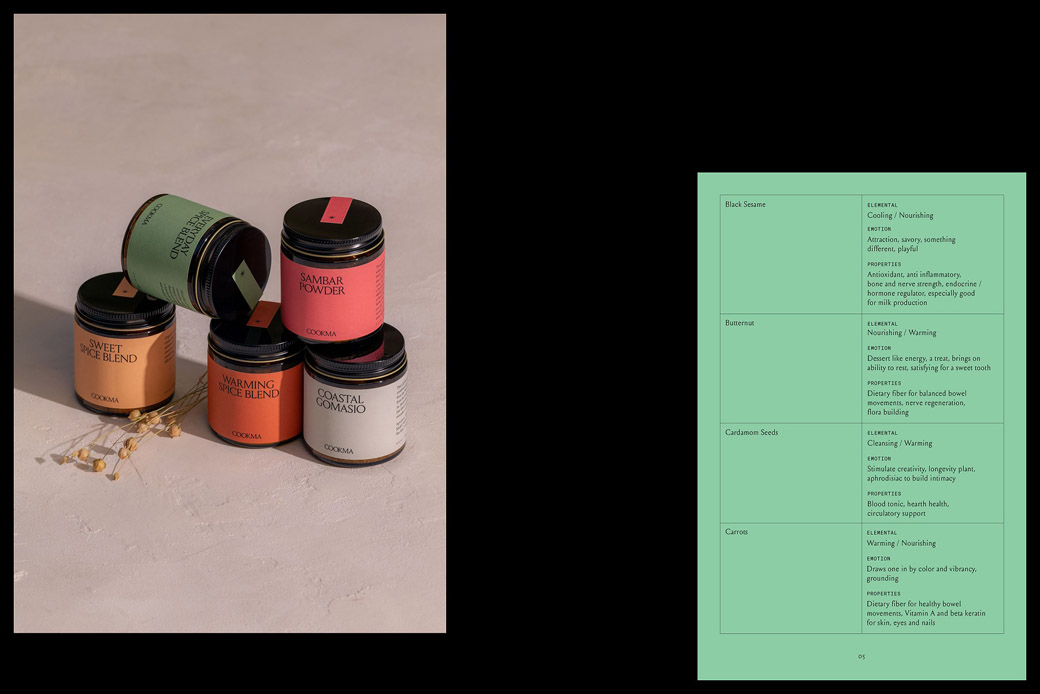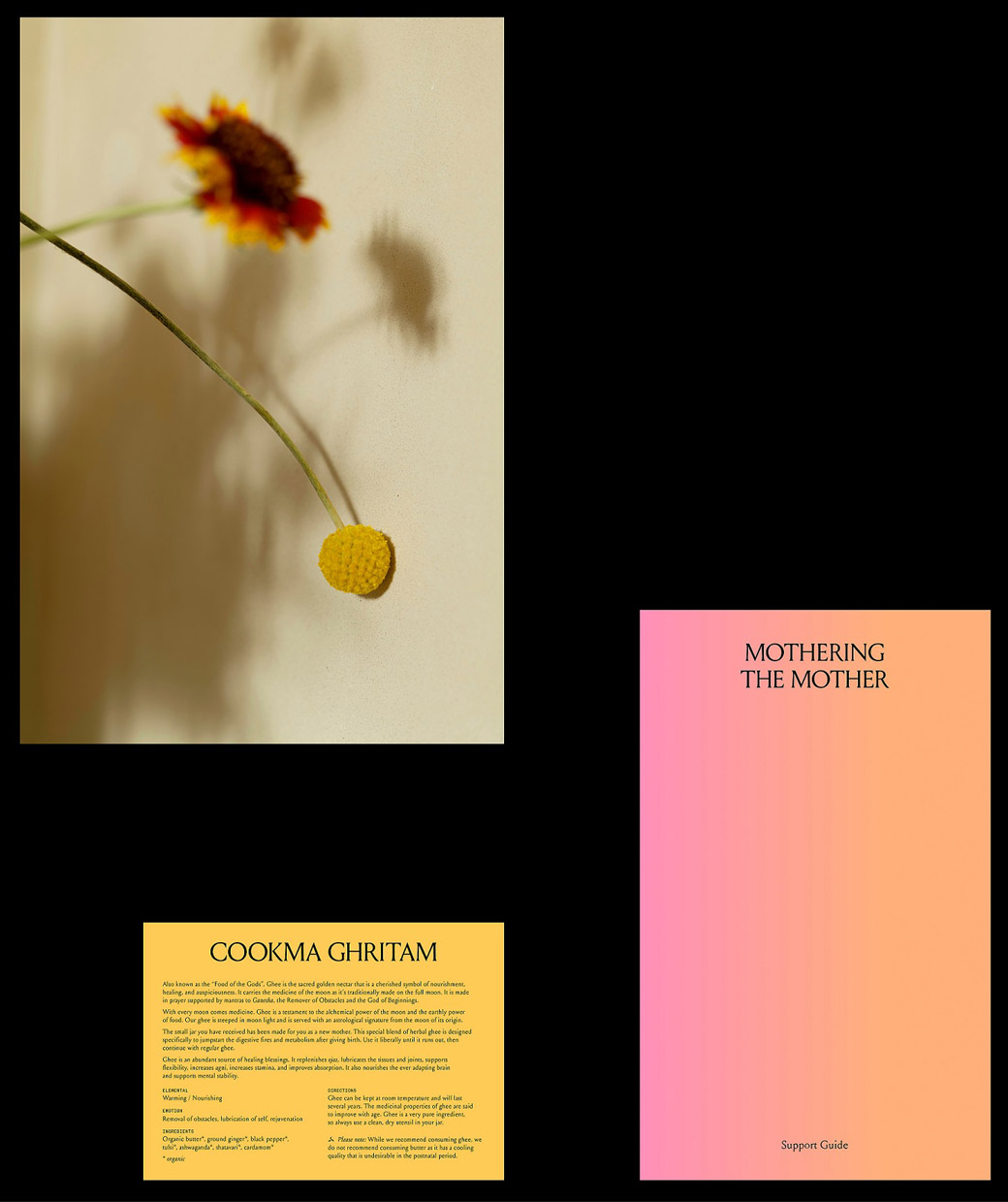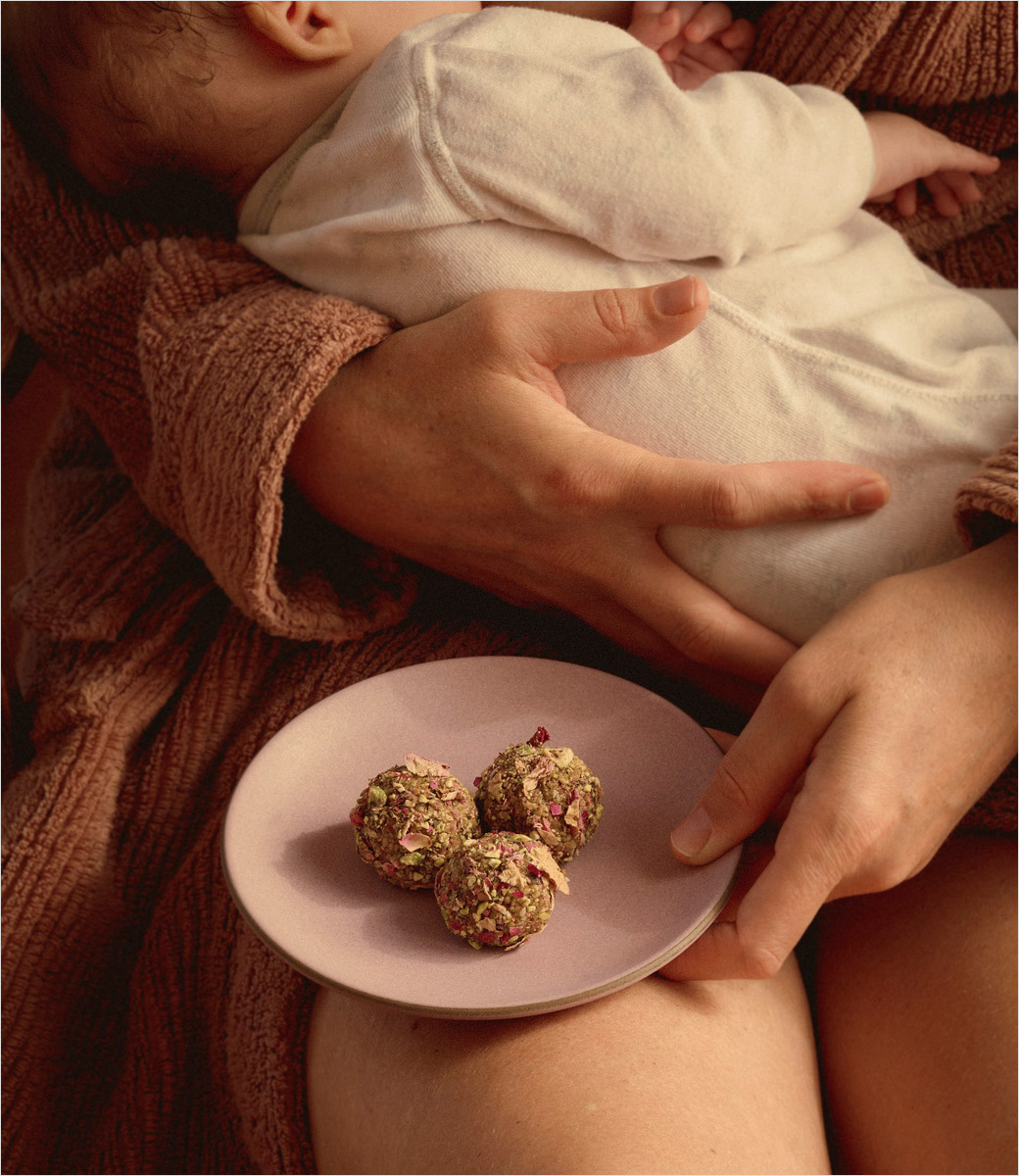 Landscape
www.thisislandscape.com