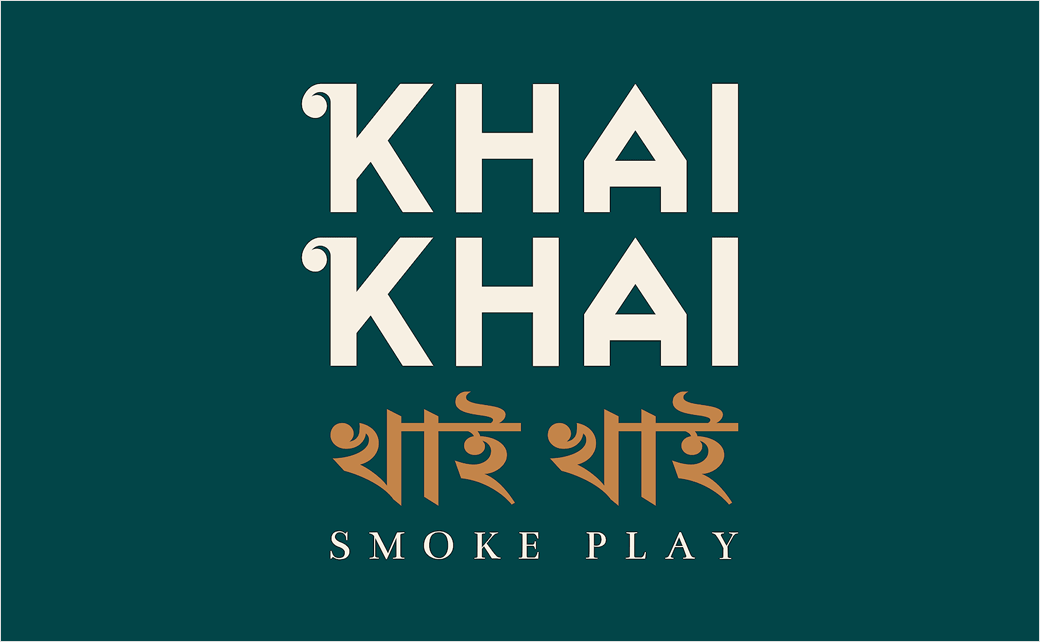 August 18, 2021
Categories:
Food
Run For The Hills Creates Brand Identity for New Indian Restaurant – 'Khai Khai'
Branding and interior design studio Run for the Hills has created the identity for Newcastle's newest Indian restaurant.
Having previously worked with restaurateur Jaf Ali on his Dabbawal brand, the design studio this time was tasked with helping realise his latest venture, "Khai Khai".
"Khai Khai is an entirely new food and beverage concept, centred around 'Smoke play', reflecting the expertise of highly skillful chefs cooking over coals, bringing to mind the shifting interaction of darkness, fire and transparency. These elemental cooking techniques inform the food, and also helped shape Run For The Hills' concept for the brand world and interior design," says the agency.
The design work encompasses everything from the logo and core identity to the website and signature brand illustrations, full interior design and fit out, all in-venue graphics, signage and wayfinding, as well as custom artworks that adorn the restaurant walls.
Details include a colour palette of earthy tones with a touch of gold, illustrations of village scenes, fiery, smoky painted textures, and ornate lattice work patterns. The logotype, meanwhile, has three different variants, featured across materials such as gift vouchers, food packaging, and team uniforms.
The design team says it wanted "to create a sense of being transported to another time and place, reminiscent of fireside gatherings, where authentic communal cooking and eating would have taken place."
"The design concept was centred around making Khai Khai effortlessly cool, keying into its heart-warming brand and cuisine story, with the added pop of Smoke Play theatre. To tell this story through the interior design, we created a suite of bespoke artworks, adapting some of the patterns and textures we designed for the visual identity into mixed-media pieces to be displayed throughout the restaurant," explains Chris Trotman, creative director at Run For The Hills.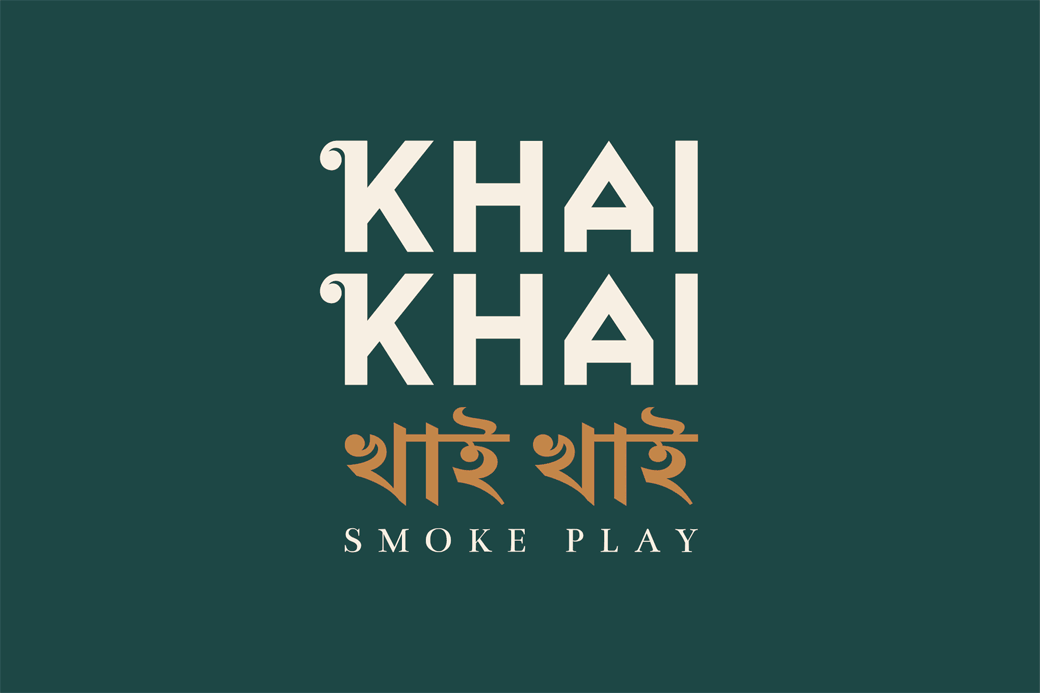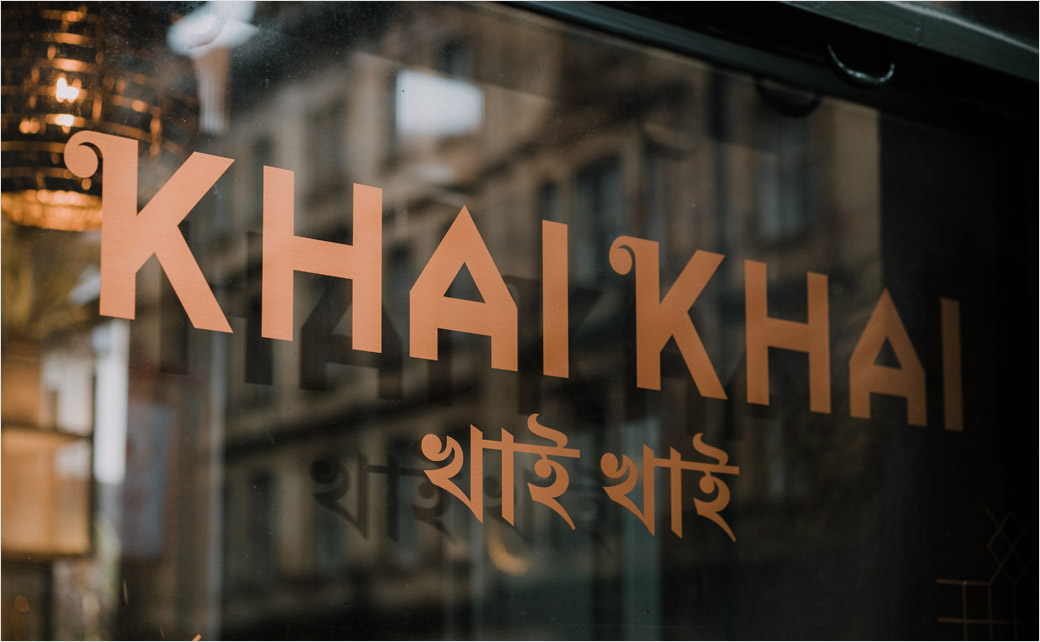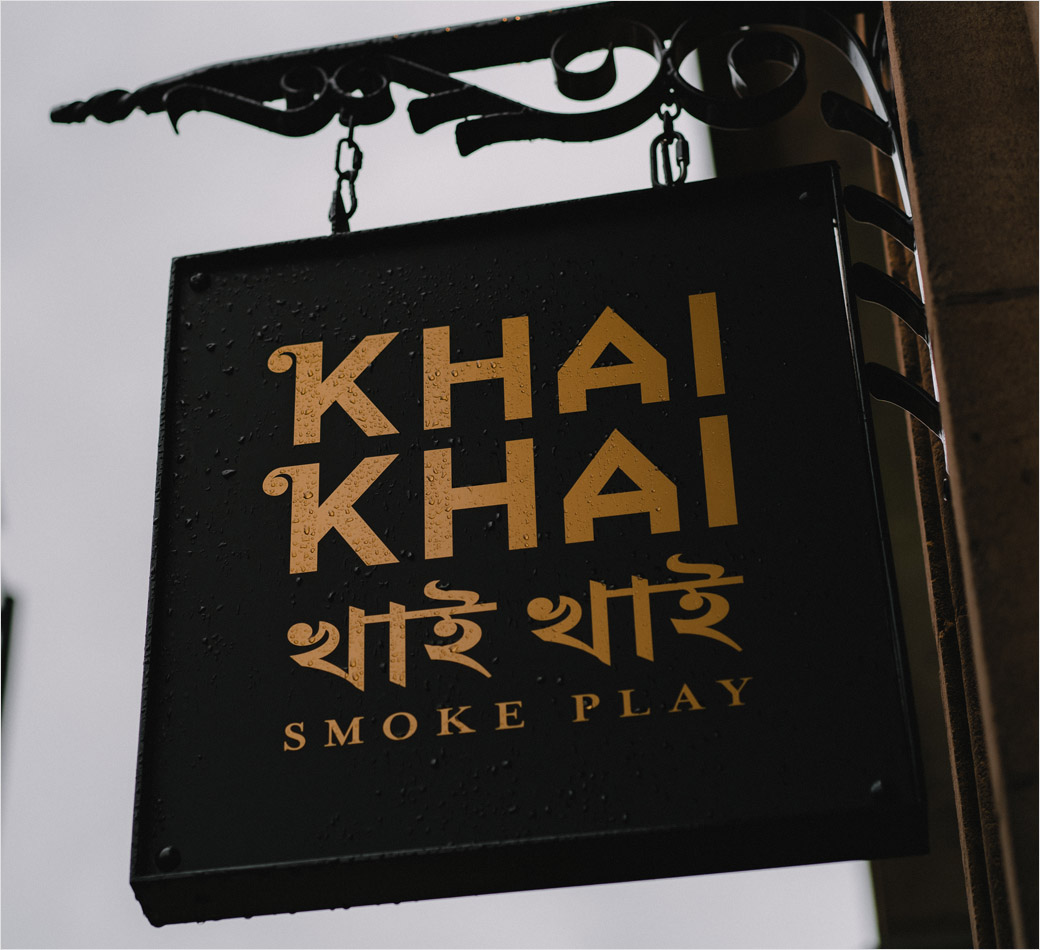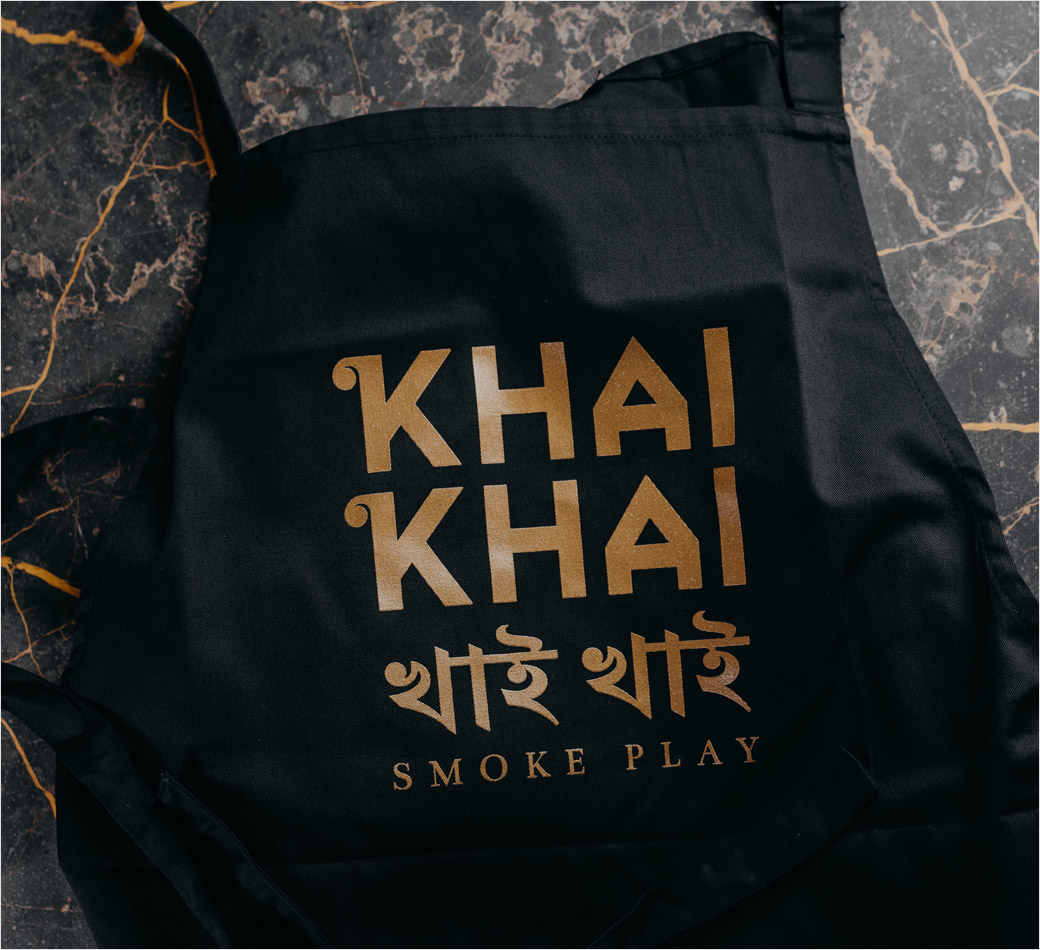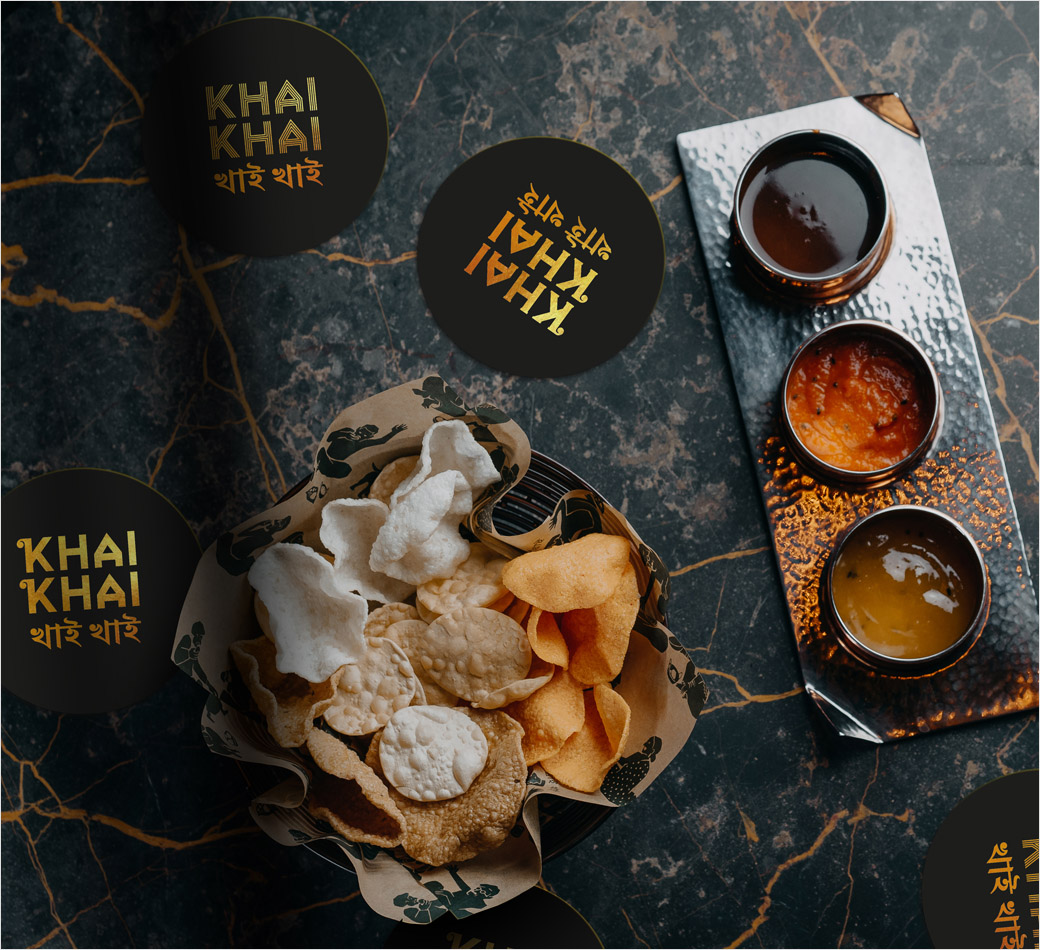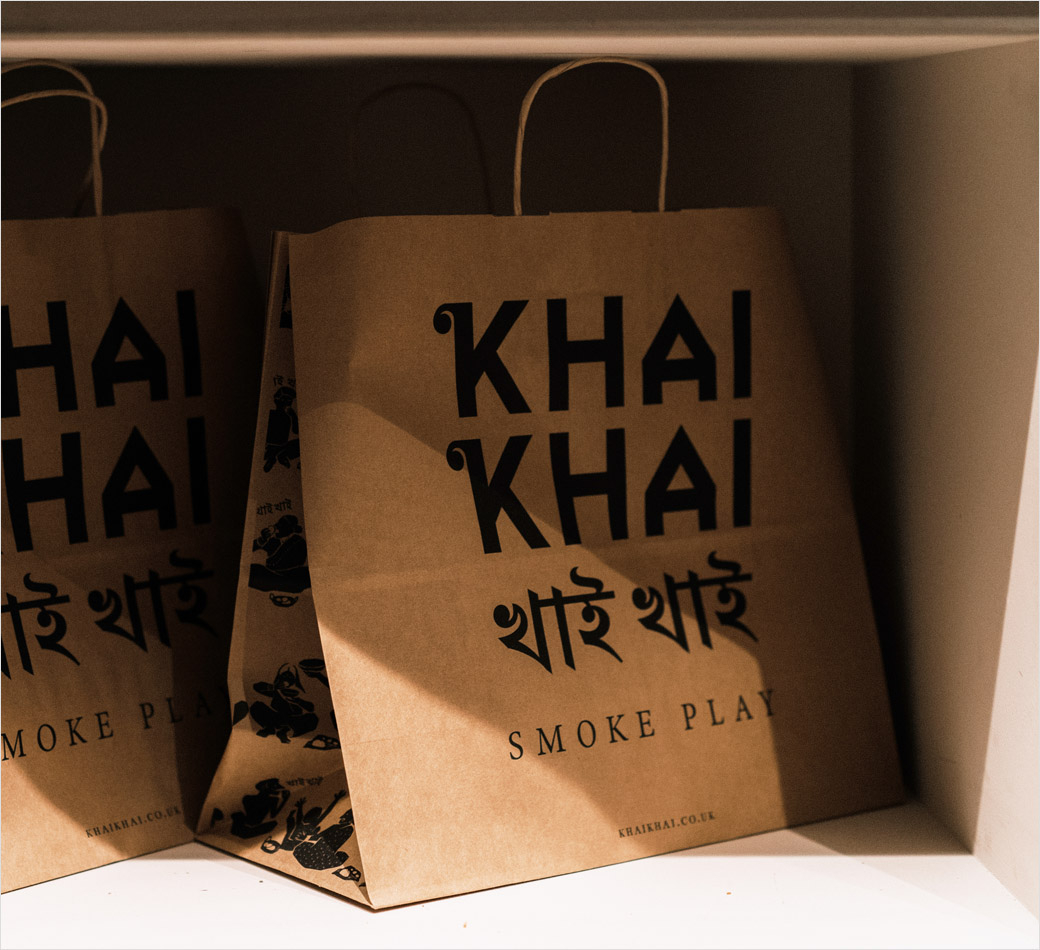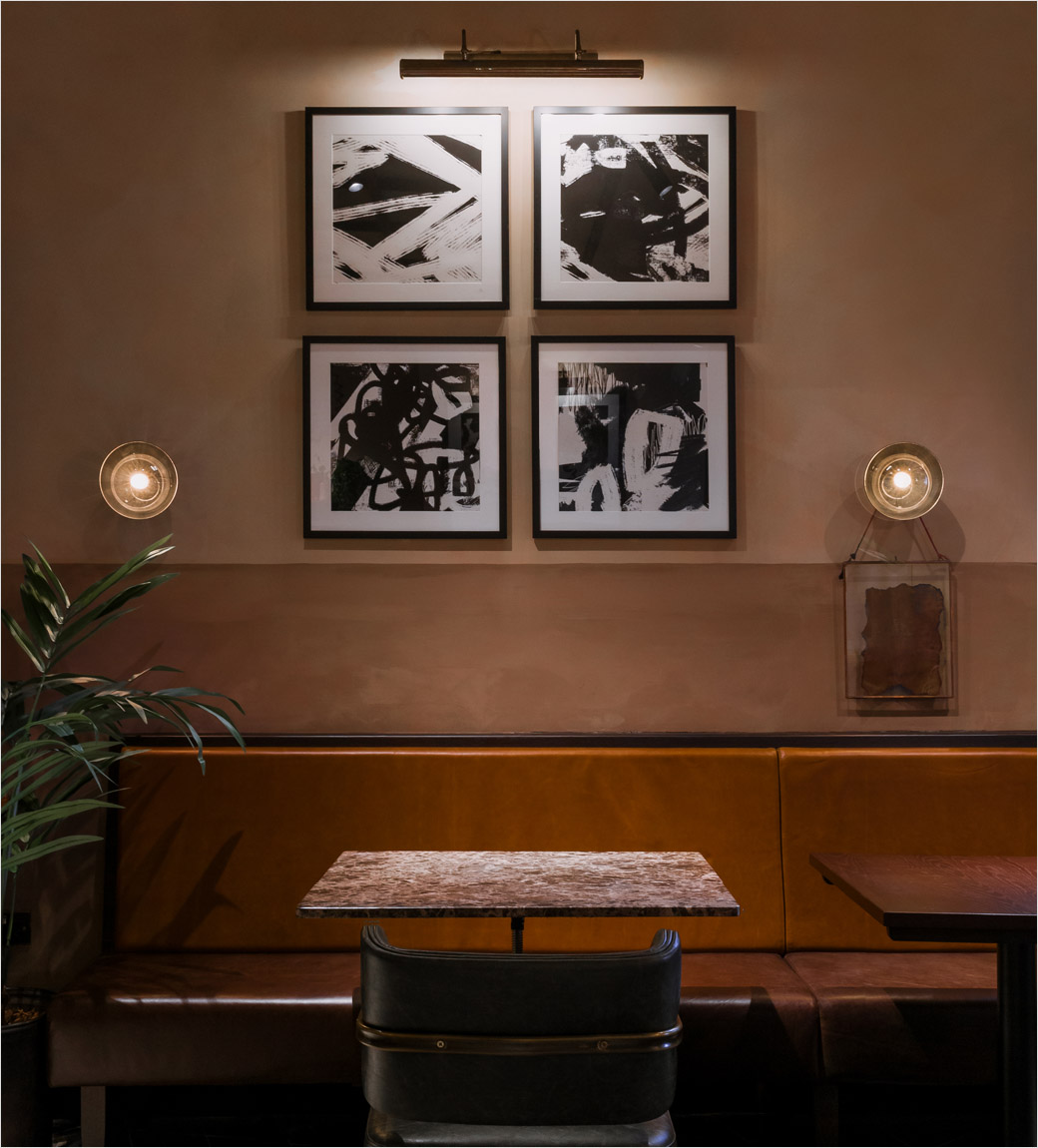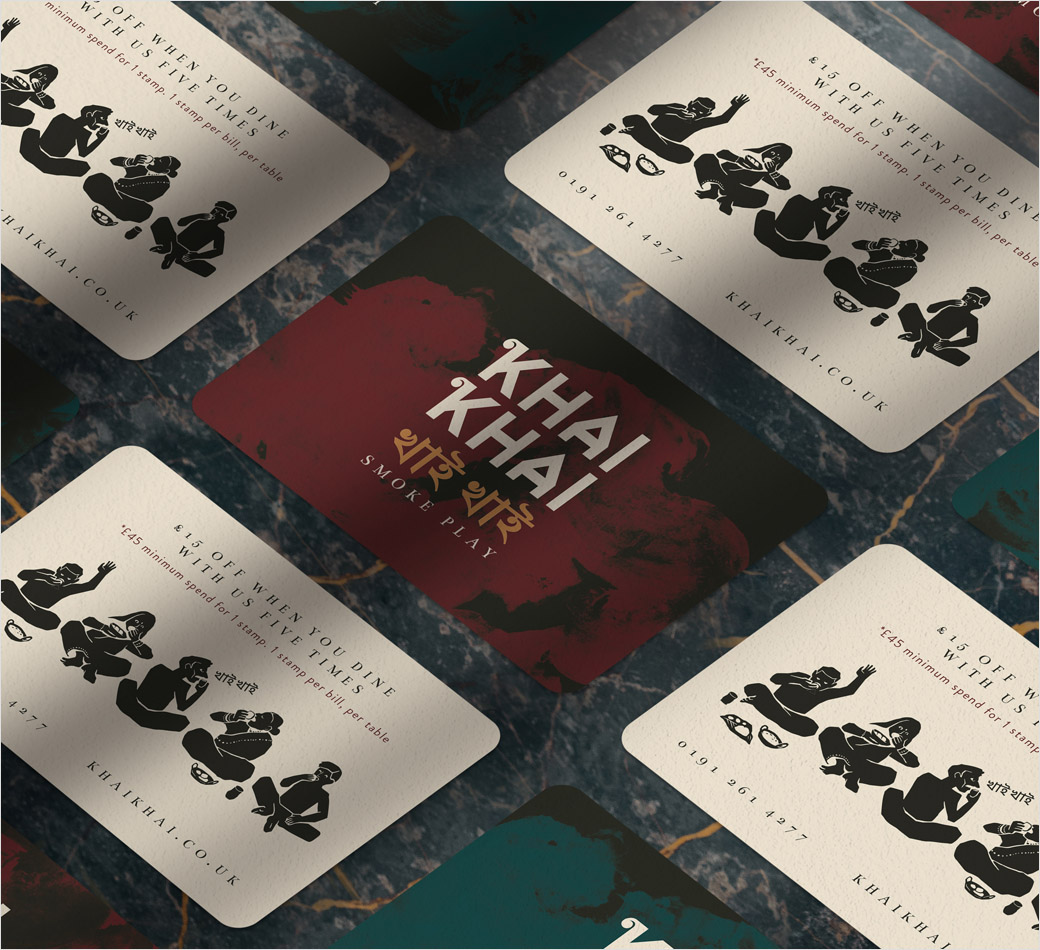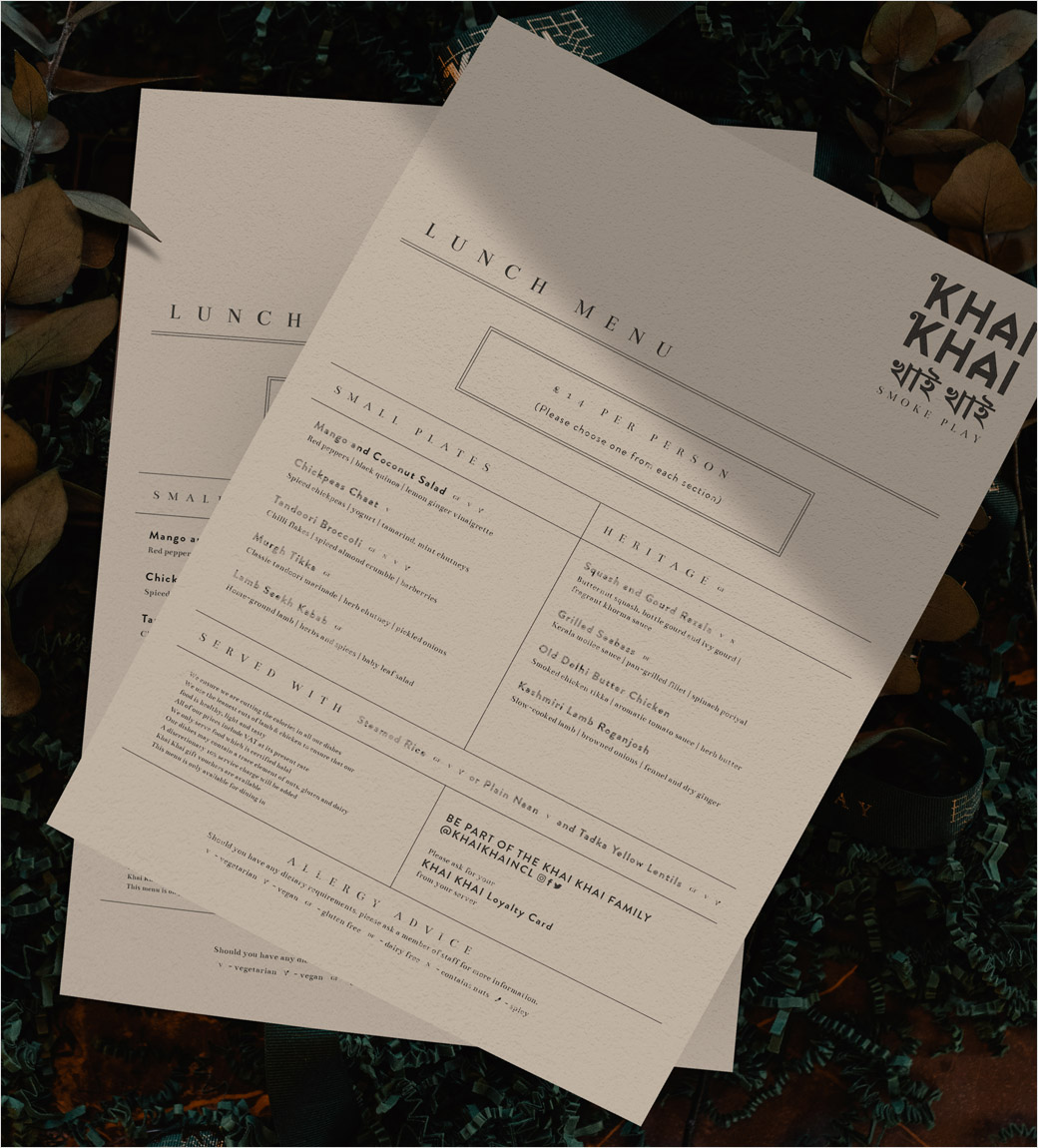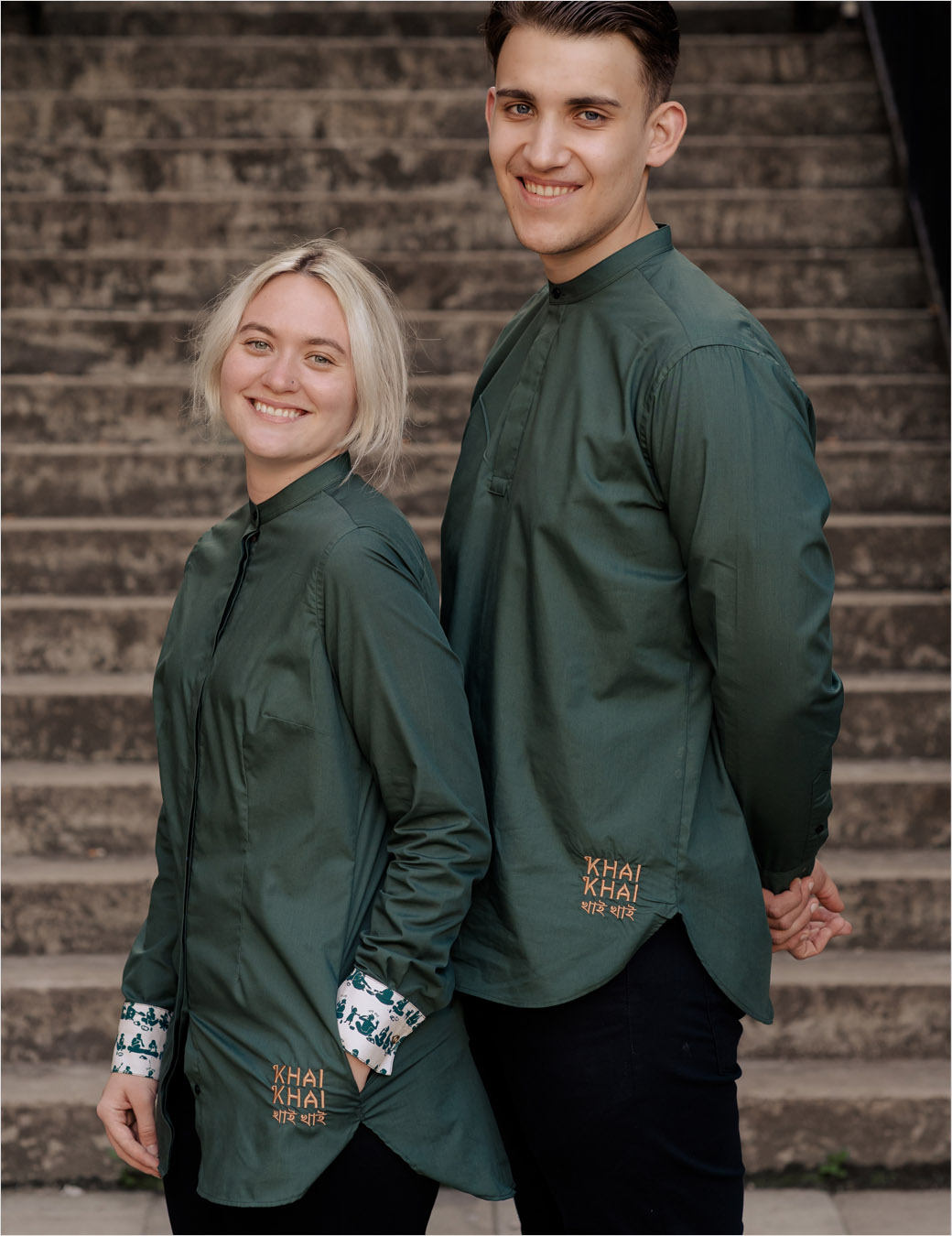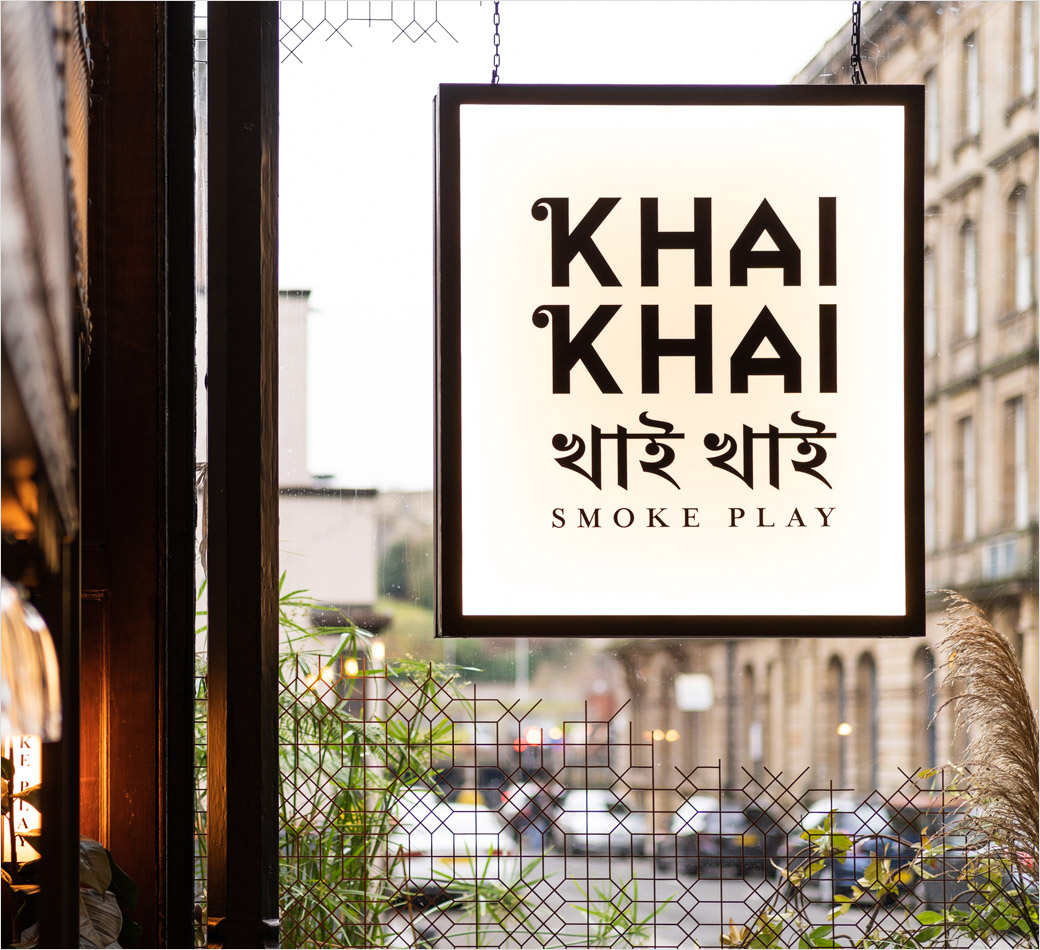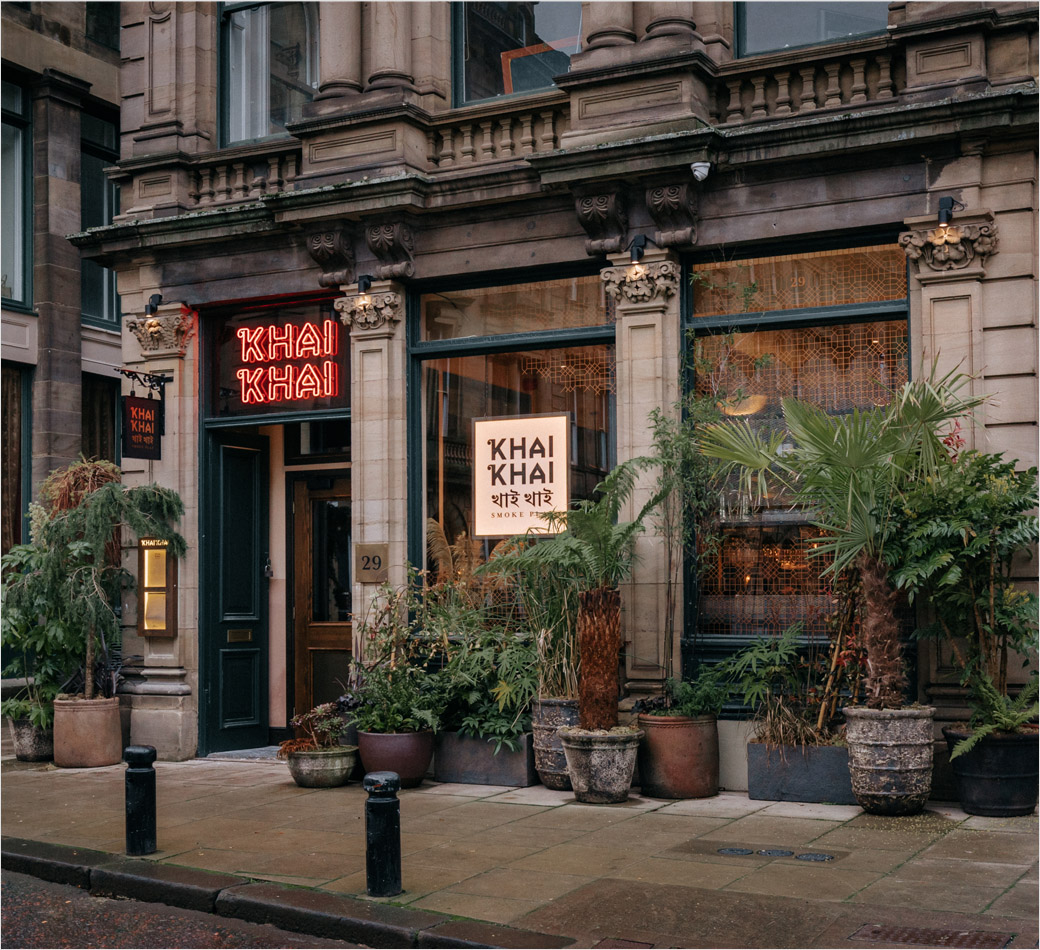 Run For The Hills
www.runforthehills.com