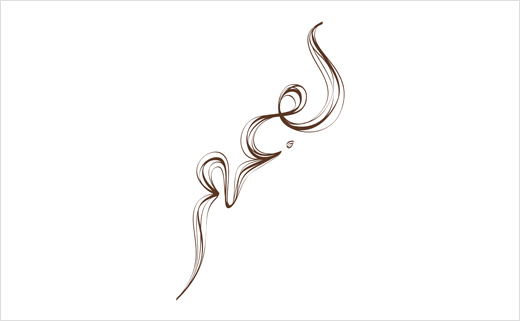 April 5, 2013
Categories:
Food
Restaurant Branding: Henhom Bakhoor
Assia Merazi is currently an art director at Ogilvy & Mather's UAE branch. She recently devised this identity for an Emirati restaurant.
The logo represents smoke from the bakhoor—woodchips soaked in fragrant oils—drifting off and abstractly spelling "Henhom" in Arabic. The horizontal logotype is clear and straight, balancing with the soft shapes of the larger, more vertical element. However, the relative position of the two elements is not fixed, which Assia says allows for a greater flow in the identity.
The inspiration for the concept behind the logo comes from Emarati culture's renowned sense of hospitality. In traditional Bedouin society, to keep a fire burning through the night is a mark of hospitality; it serves as a sign to passing tribes that they are invited to stop in for a respite or to ask for some provisions. Further, Emirati households are also known for lighting incense to create a warm welcome for visiting guests.
Together, these elements aim to encapsulate and symbolise what Henhom is all about, namely, a restaurant deeply-rooted in the Emirati culture that readily displays its custom of generosity, warmth and hospitality.
As well as the logo-mark, the design work encompasses an array of branding, packaging and signage materials. Especially noteworthy is the sensual nature of the business card; the latter is breakable in such a way that two thirds of the card can be burned as bakhoor, thereby releasing a fragrance which recalls Henhom's ambience. Each card is additionally pre-dipped in Oud oil and and so effectively carries the bakhoor aroma even without being burned.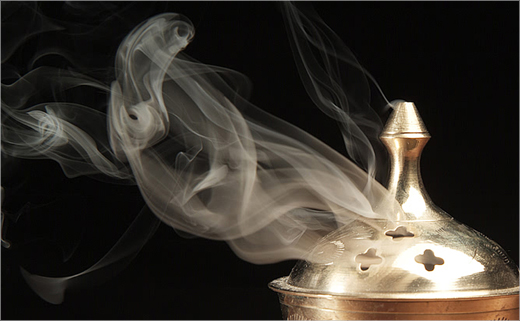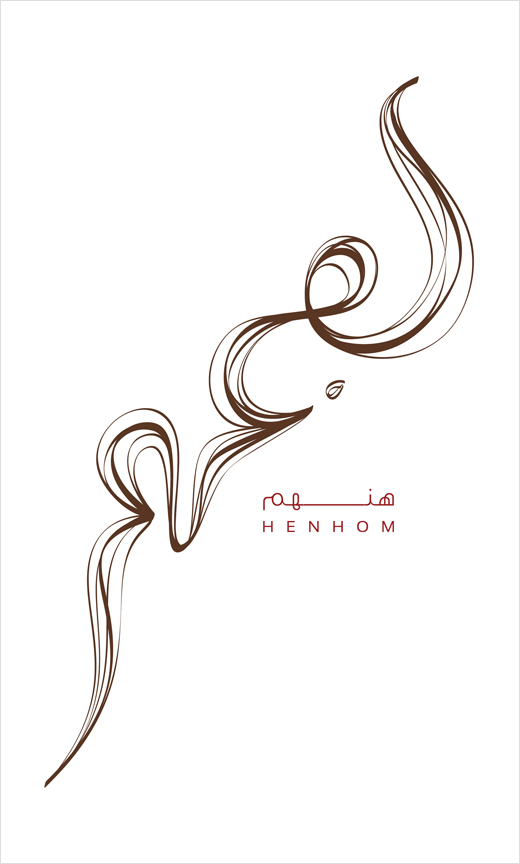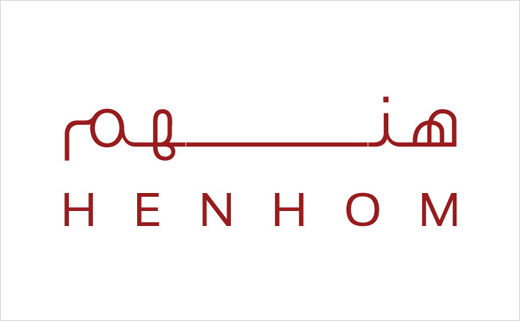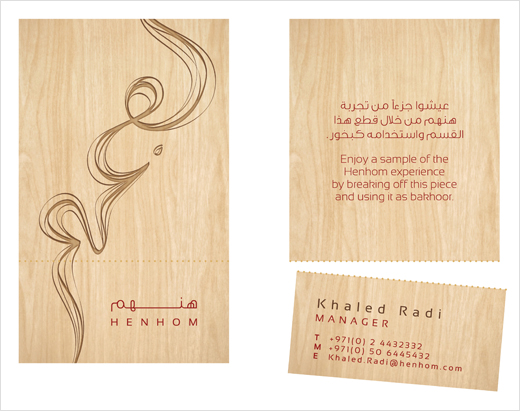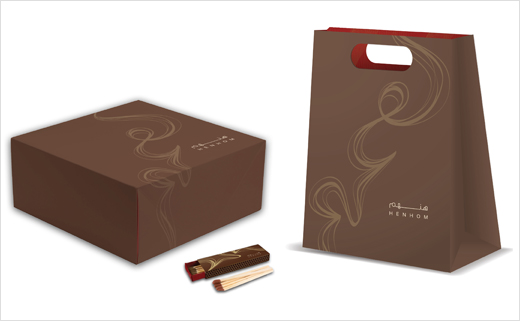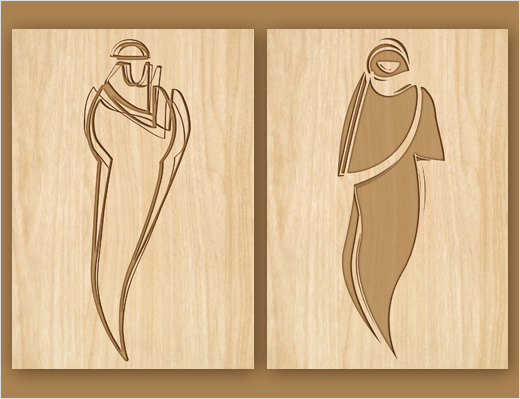 Assia Merazi
www.behance.net/assiamerazi