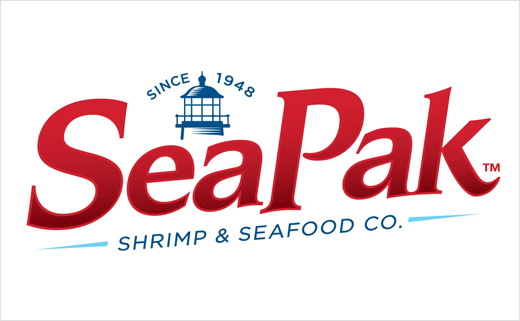 February 6, 2018
Categories:
Food
Voicebox Creative Unveils New Design for SeaPak
San Francisco-based branding agency Voicebox Creative has revealed its new packaging design for SeaPak Shrimp & Seafood Company, which is said to be America's number one retail brand in the frozen speciality seafood category.
SeaPak hired Voicebox to redesign its logo and 30+ product SKUs to better align the brand with its message of "allowing busy families to 'chillax' and escape the stress of meal time with nutritious, easy-to-prepare seafood from SeaPak".
"SeaPak's insight and confidence to put the consumers' lifestyle first in their brand messaging was key in our design process," says Jacques Rossouw, creative director for Voicebox. "Designing for today's consumer involves listening and observing how a brand's story is seen, heard and experienced in the market – something on which we as an agency pride ourselves – in order to deliver a package that has stopping power and communicates a compelling message to the consumer quickly and effectively."
The refreshed look includes a modernised logo complete with an updated and angled font style, as well as a a nautical-themed white plank background with light blue accents.
"We are incredibly pleased that Voicebox's new design allows SeaPak to break through the clutter of the freezer door, uphold and communicate our key brand benefits and is flexible enough to apply to new product additions," adds Kristen Beadon, marketing boss at SeaPak.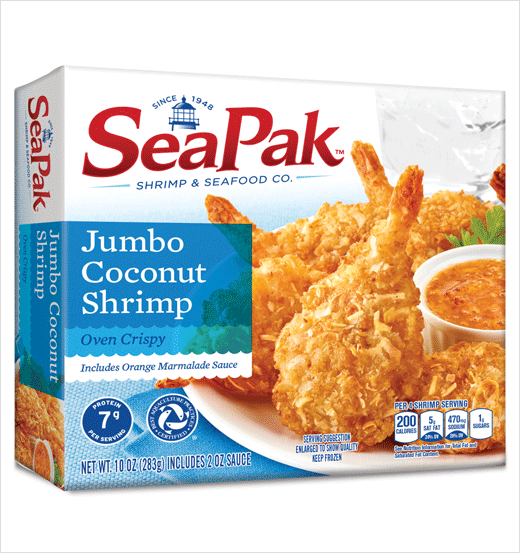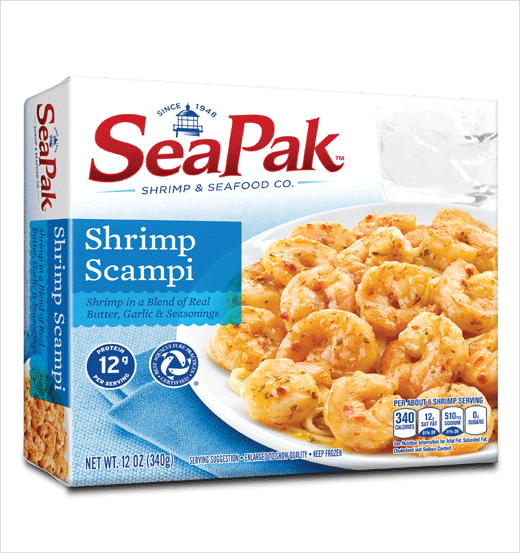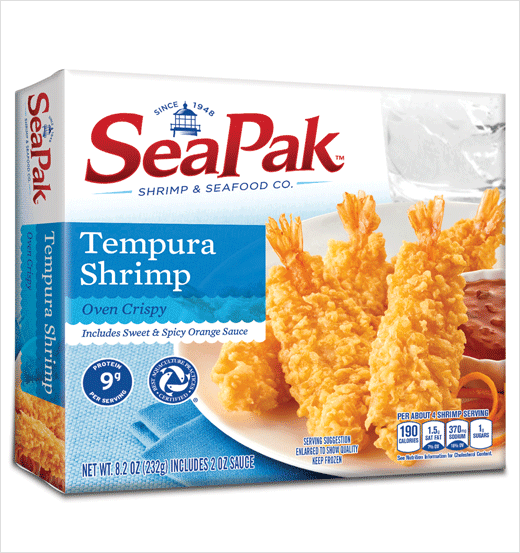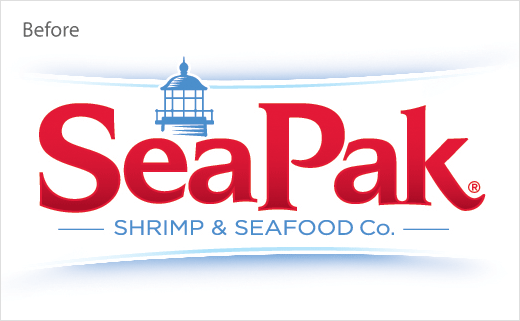 Voicebox
www.voiceboxsf.com