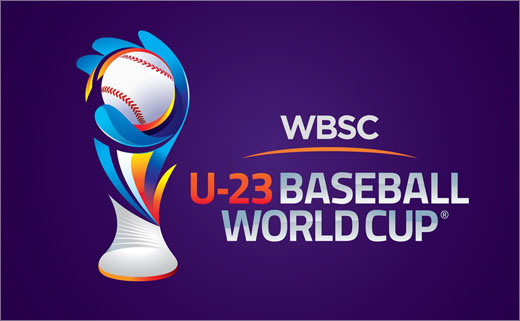 September 5, 2016
Categories:
Sports
WBSC Unveils Logo for Inaugural Under-23 Baseball World Cup
The World Baseball Softball Confederation (WBSC) has revealed the official logo design for the WBSC U-23 Baseball World Cup 2016, which will be staged in Monterrey, Mexico, from 28 October to 6 November.
The inaugural U-23 world championship is an expansion of the U-21 Baseball World Cup, which was launched in 2014 and won by Chinese Taipei. Nations will be now allowed to utilise their top players up to 23-years-old.
The new visual identity features the silhouette of a baseball bat handle at the base. The elements at the top of the emblem include the iconic baseball and red stitching — placed inside a hand. The designers say the middle section highlights the action and energy of the ball — being caught, hit or thrown. The overall silhouette of the emblem reflects the world championship trophy of the U-23 Baseball World Cup.
The logo is the latest to be revealed within the Baseball World Cup new and unified branding system. The design project is being overseen by international sports branding agency, The Works, who have also rolled out the official looks for sports properties from FIFA and UEFA.
The official look, tournament identity and trophy/medals for the world cup are set to be revealed in the coming weeks.
Source: WBSC