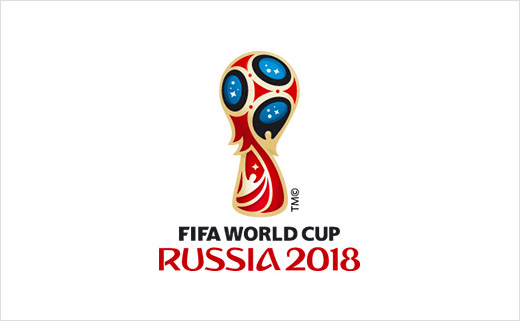 October 31, 2014
Categories:
Sports
Official 2018 FIFA World Cup Russia™ Logo Revealed
FIFA this week has unveiled the brand identity for the 2018 World Cup™, which is to be held in Russia.
This key visual asset of the first FIFA World Cup™ to be held on Russian soil was unveiled with the assistance of the International Space Station crew, and complemented by a light projection on the historic Bolshoi Theatre in Moscow.
"The launch of this visual icon is a key milestone on the road to the 2018 FIFA World Cup, and one that we are extremely proud to share with the world," said FIFA President Blatter. "The emblem blends unique attributes of the FIFA World Cup and of Russia as host nation. It unites magic and dreams, as the FIFA World Cup will do for millions of fans in 2018."
The official emblem was designed by Brandia Central, a brand consulting agency based in Lisbon, Portugal, following a creative pitch involving eight Russian and international design agencies.
The designers say they drew their inspiration from both Russia's artistic tradition and its history of technological innovation, especially the country's role in space exploration.
"The shape of the Official Emblem of Russia 2018 takes on the universally recognisable outline of the World Cup Trophy, while the bold use of red, gold, black and blue in the emblem's colour palette was inspired by centuries-old techniques seen in world-renowned Russian art dating back to the earliest icon paintings," says FIFA.
The selection of the final design proposal for the logo was made by a judging panel composed of ten figures from sport, culture and government in Russia, including ex-England manager and current Russia coach Fabio Capello.
Source: FIFA