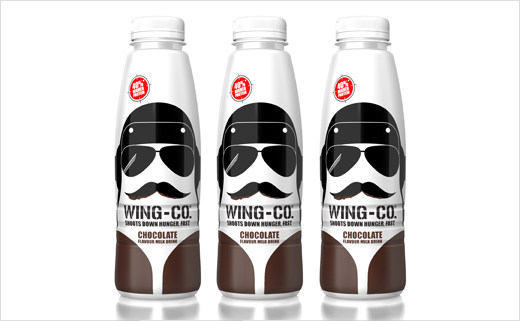 'Wing-Co' Milk Drink Branding Design by PB Creative
'Wing-Co' is a completely new brand for global dairy foods company Arla. The chocolate-flavoured milk drink claims to 'shoot down hunger fast' thanks to an additional 40% protein in its ingredient mix.
London design agency PB Creative was appointed to take care of both the branding and packaging design. "We wanted to create a completely new look within the flavoured milk category, something iconic that would stand out, disrupt on shelf and ultimately make you smile!" explains designer Ben Lambert.
"With the name as our starting point, we drew our inspiration from a traditional aviator or 'wingman', creating a contemporary twist of a fiction character who's got your back no matter what. This combined perfectly with the product promise which 'shoots down hunger, fast', making it the best choice for those 'Hunger Emergencies'.
"It was important to balance enough character and personality to appeal to 'Balanced Blokes' without taking its self too seriously," adds Ben.
The typographical elements were designed to further echo the fun and light-hearted approach.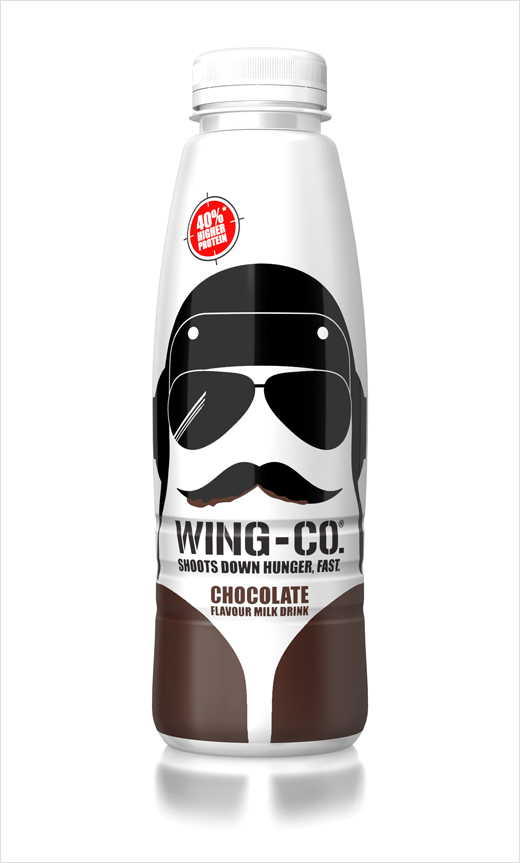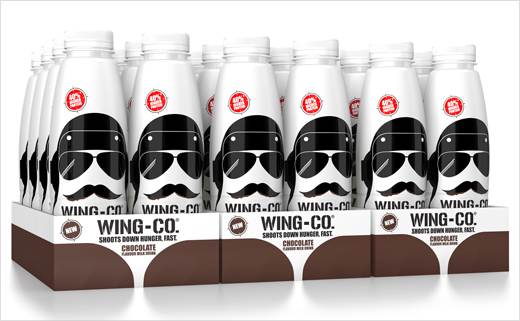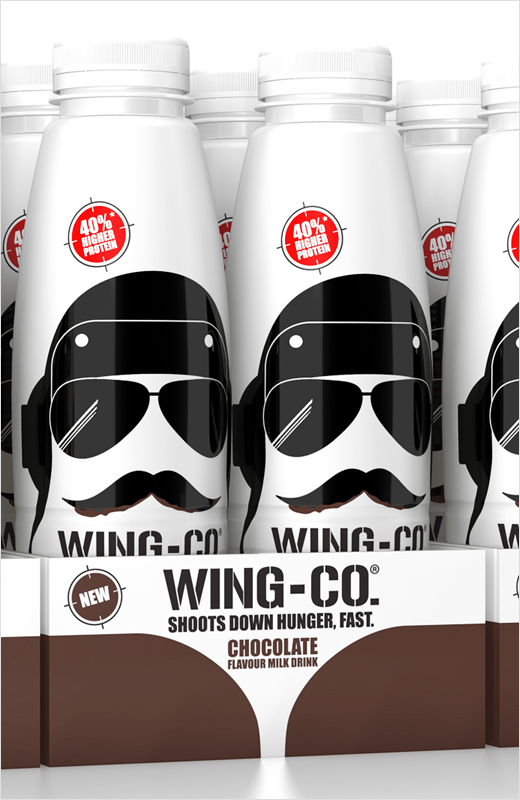 PB Creative
www.pb-creative.com