October 23, 2018
Categories:
Food
PB Creative Imagines New Disruptive UK Dairy Brand
Design agency PB Creative has developed a new brand concept for a range of dairy products as part of this year's Dairymen Supplement Creative Challenge, an annual competition organised by British magazine The Grocer.
The latter challenged PB Creative to come up with a new idea for a range of 'artisanal' dairy products that would "skip the supermarkets and disrupt the way people buy dairy in the UK".
"The success of the dairy sector has been dwindling recently. Public health campaigns and concerns about animal welfare have taken their toll, with many consumers falling out of love with mainstream brands in favour of sustainable, ethical products with a clear and trusted provenance," explains PB Creative.
As a result, the agency's designers have developed "Rare", which is described as a cooperative organic dairy brand that works with farmers of native British breeds "to celebrate and bring their goods to this discerning customer."
Aimed at the higher end of the market, the Rare product range include curds, shakes, milks and cheeses that are made with milk from different heritage breeds, each of which is claimed to have its own unique flavour profile. So, for example, a white truffle brie is made with the "grassy, sweet milk of a Shetland", and a heather honey milkshake with "butterfat-rich Highland milk".
The individual breeds, with their distinct coats and multicoloured markings, are also said to have inspired PB Creative's packaging designs. Each product is presented in a way that showcases the breed that provided the milk, in an attempt to further strengthen the connection between cow and customer.
The logo, meanwhile, features a black circle that contains a typeface that is claimed echoes both the cows and the milk. "The upper curve of the 'R' represents a horn and the downward stroke an ear; droplets portraying milk can also be seen in the 'a', 'r' and 'e'," say the designers.
Rare also gets a dedicated website, where customers can also find a map pinpointing the locations of the farmers involved, together with information about the breeds they keep and the products they make. Shoppers are invited to purchase individual items or go for a 'taste of Britain' selection of ten, which comes in a wooden box complete with 'environmentally friendly' Woolcool lining and a recipe card.
And five per cent of every purchase also goes to the Rare Breeds Survival Trust, a real-world conservation charity whose purpose is to secure the continued existence and viability of the native farm animals of the UK.
"The current dairy system doesn't work. It's not good for consumers, cows or farmers. We wanted to celebrate the cows, so we made them the star of the show. The strategy behind the brand, the way the packaging looks, the products themselves, all point to these remarkable heritage breeds," says PB Creative co-founder and co-director, Ben Lamberts. "Everyone is more aware of what they're putting into their bodies. With Rare, they can be confident that the product is not only good for them, with no hormones or antibiotics, but good for the animals and those that raise them too."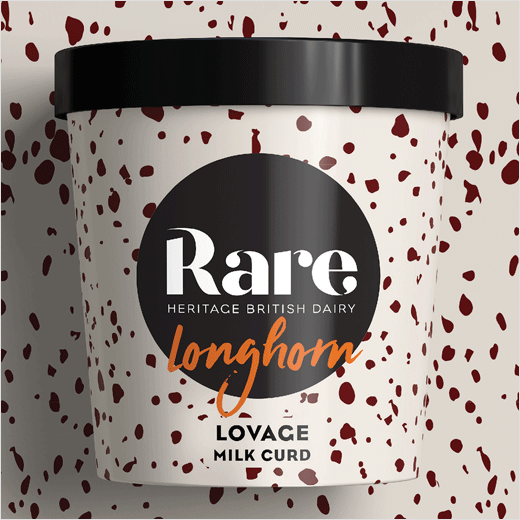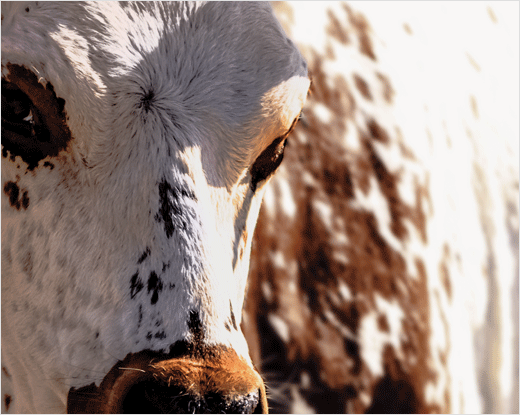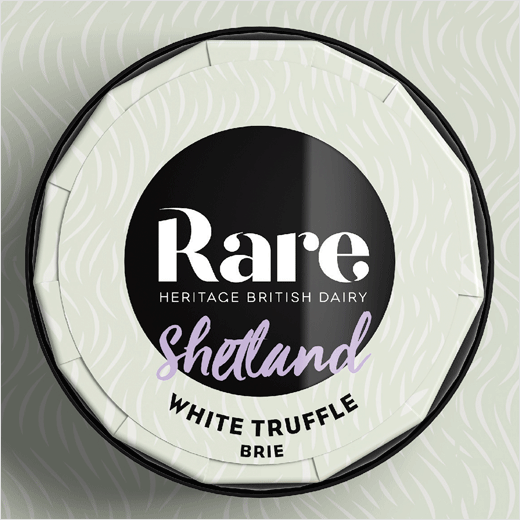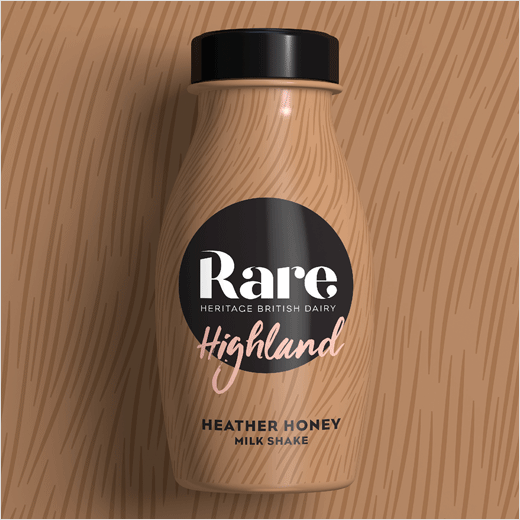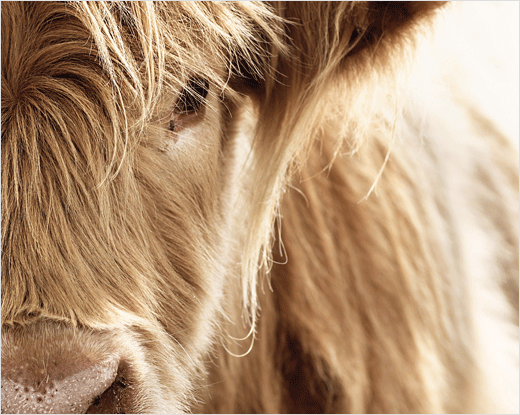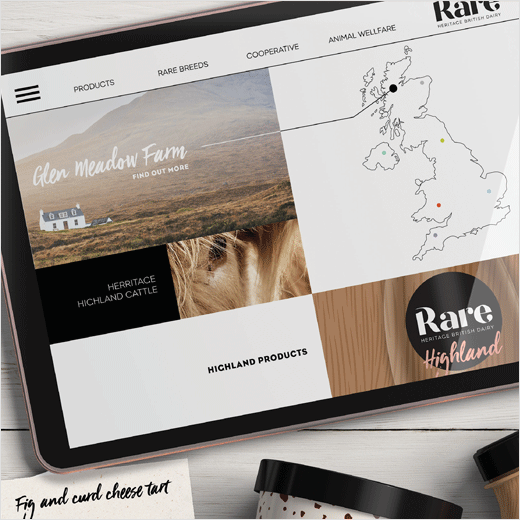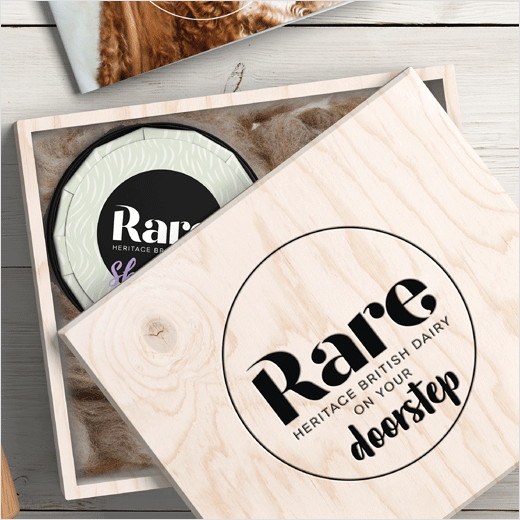 PB Creative
www.pb-creative.com