April 15, 2020
Categories:
Food
Cadbury and Cadbury Dairy Milk Get New Logo Designs
Famous British chocolatier Cadbury has unveiled a fresh new look for the iconic identities of both Cadbury and Cadbury Dairy Milk.
The new identity, which has been created by design agency Bulletproof, is claimed to celebrate "the brand's inherent goodness and generous spirit with a distinctive and modern twist".
Details include new iconography and typography, with the latter encompassing a redrawn wordmark that reportedly drew inspiration from the hand of founder John Cadbury himself, "to create a beautifully crafted signature with a more contemporary feel", according to the designers.
Taking cues from the archives, the Dairy Milk logotype has also been recrafted and is paired with a special pattern based on the original 1905 pack, while the so-called 'Glass and a Half" logo has been redesigned so that it links directly with the chunk of chocolate.
"We wanted to recapture the very spirit of Cadbury so part of the research process involved digging into the Cadbury archives to reinterpret its iconic visual cues to create a modern and playful identity that still has a clear recognition for consumers," explains Nick Rees, global creative director at Bulletproof.
"Over the last three years we have been re-connecting with our roots, which is why the new identity is grounded in the original intent behind the brand and celebrates our unique product credentials and iconic distinctive assets in a modern way," adds Ben Wicks, global brand director at Cadbury.
The new brand identity launch kicks off in Australia in May, followed by South Africa and Malaysia later in the year, with further markets, including the UK and Ireland, launching at the beginning of 2021.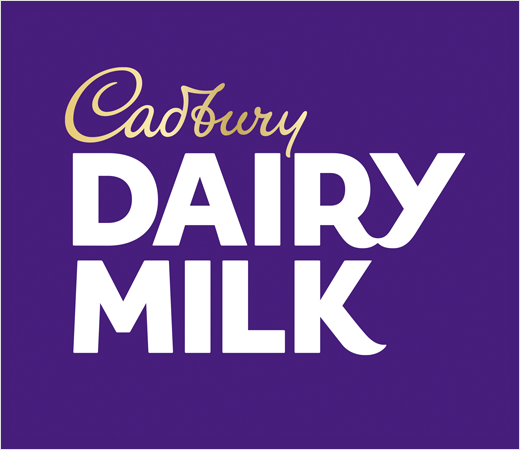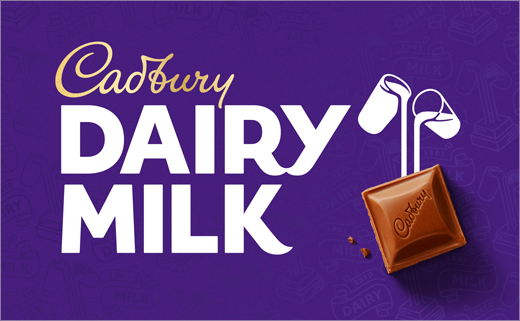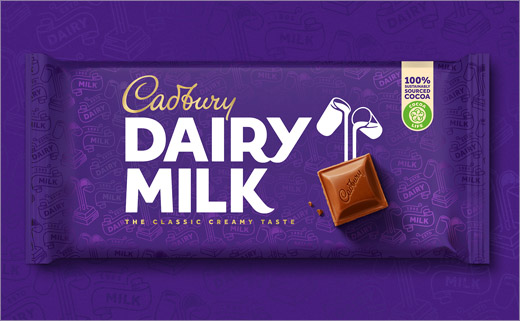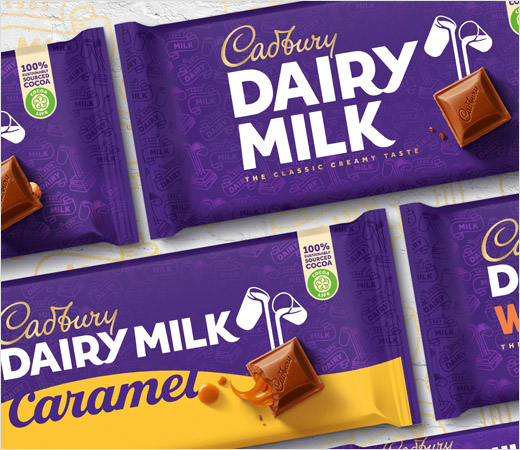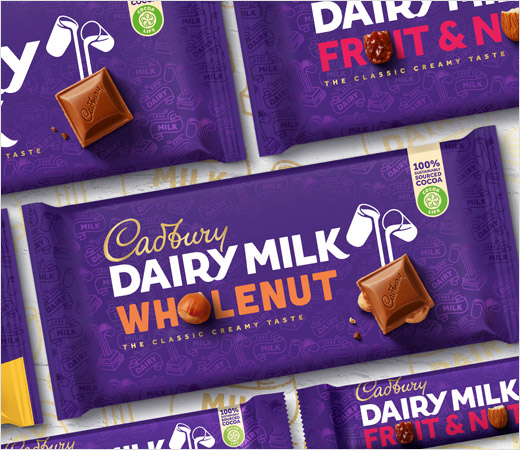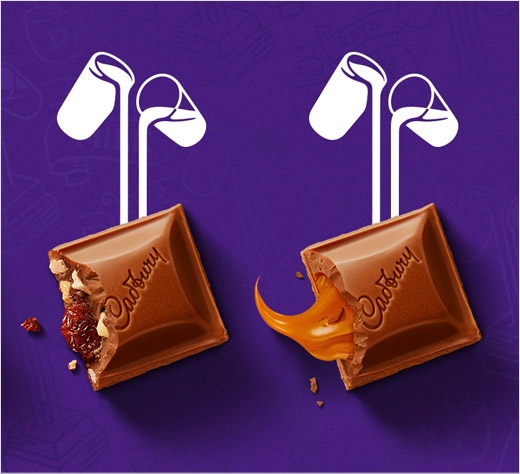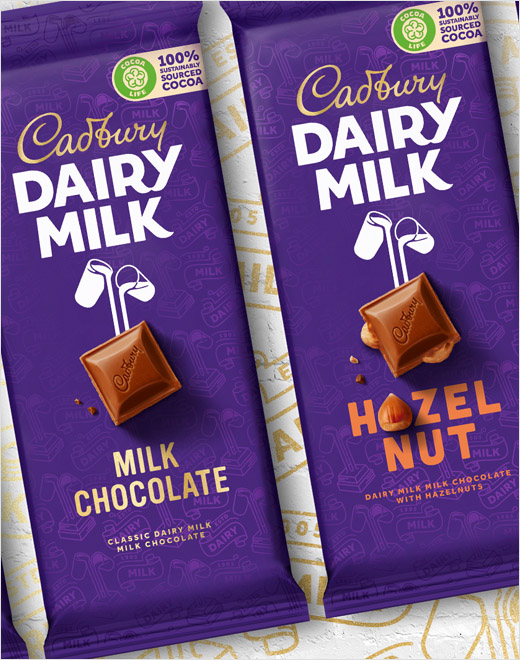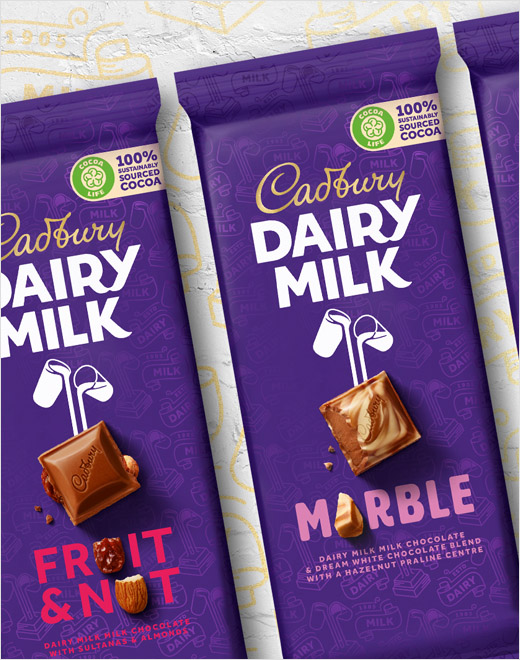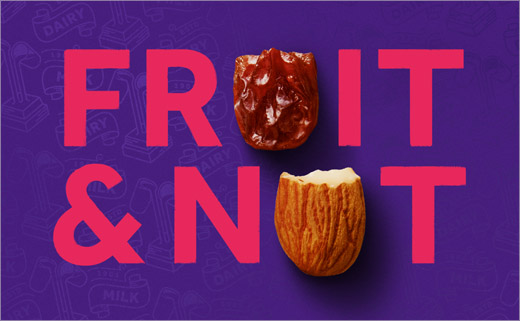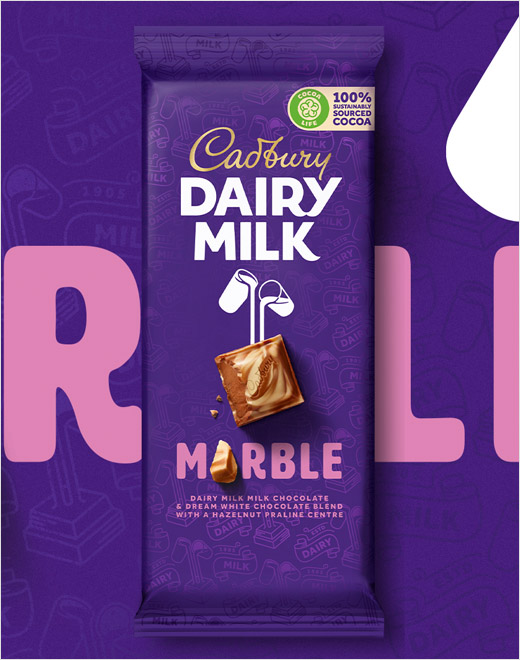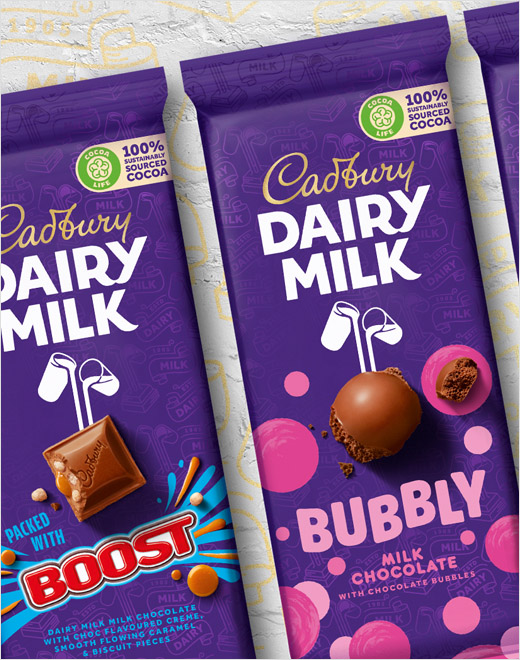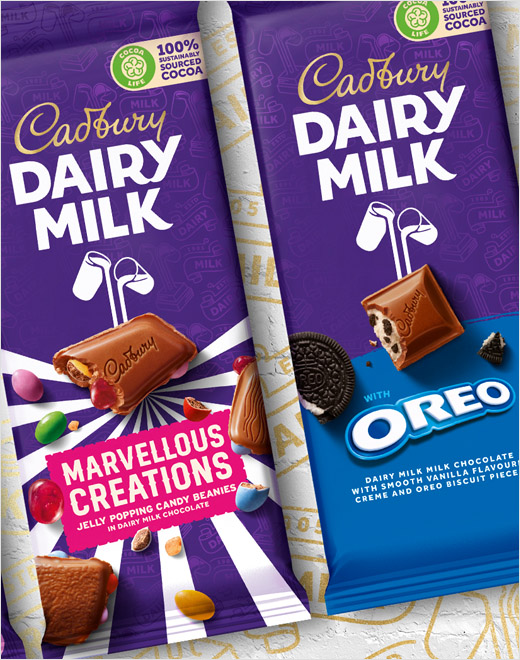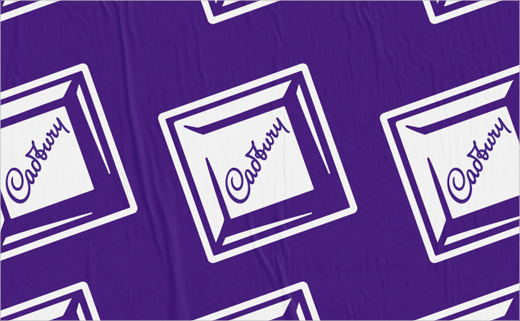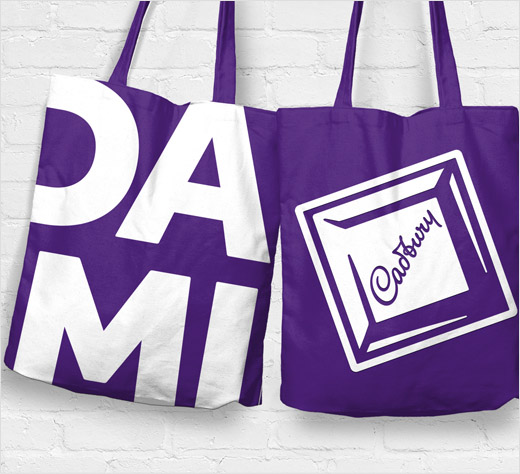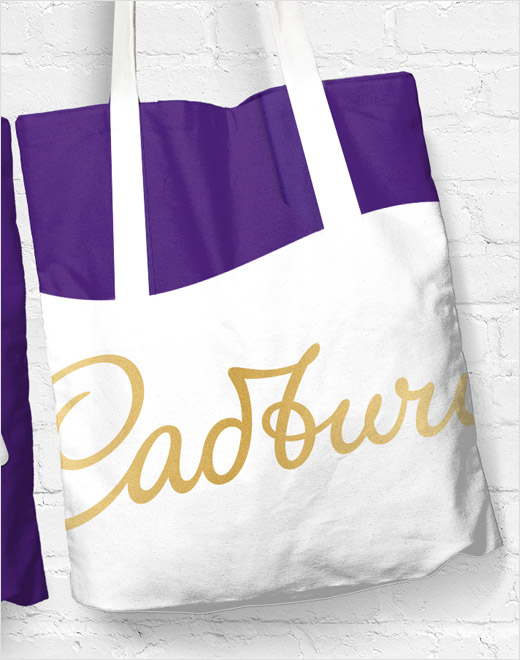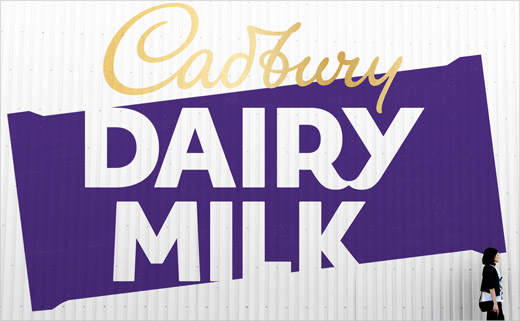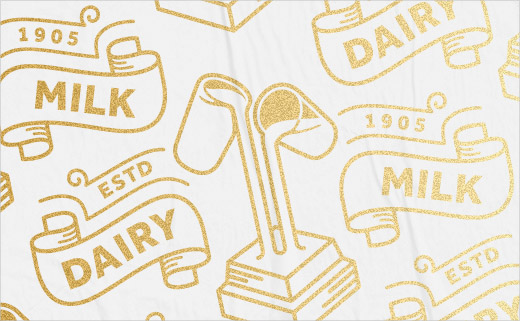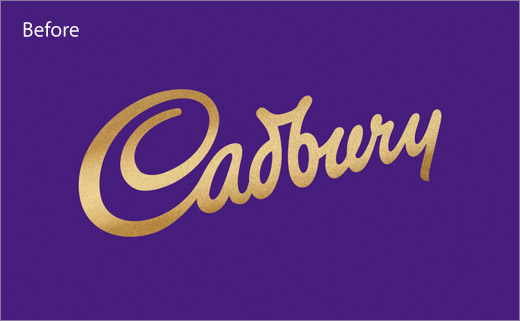 Bulletproof
www.wearebulletproof.com