August 28, 2013
Categories:
Food
Branding and Packaging Design for Twinings
Strategic design agency BrandOpus has worked with the UK's leading tea blender, Twinings, to create the branding and packaging for a new premium range of teas.
Called Signature Blends, the range comprises fourteen blends hand picked by the team of Twinings Master Blenders. Aiming to represent the pinnacle of teas and infusions, the tea products are set to be retailed in luxury retail outlets across global markets from this month onwards.
In response to the brief, and in order to reflect and capture the opulent mood of the range, BrandOpus created a series of packaging cases reminiscent of layered jewellery boxes. An illustration on the front of each pack depicts the inspiration for each individual tea or infusion. Each variety of tea also has its own unique colour.
A gold-coloured Twinings master-brand logo (which, incidentally, is said to be the world's oldest continually-used company logo) is used throughout the branding and packaging.
David Spencer, Marketing Development Manager at Twinings, said of the project, "The beautiful designs that BrandOpus has created for Signature Blends communicates to the consumer the expertise and experience that Twinings' Master Blenders put into each blend. This range will reinforce Twinings' reputation as purveyors of the very best teas and infusions. Sales and consumer praise have exceeded expectations in just a few days following launch."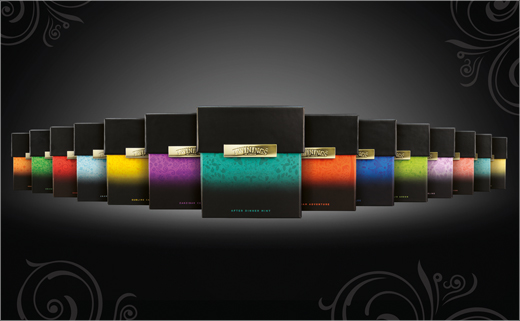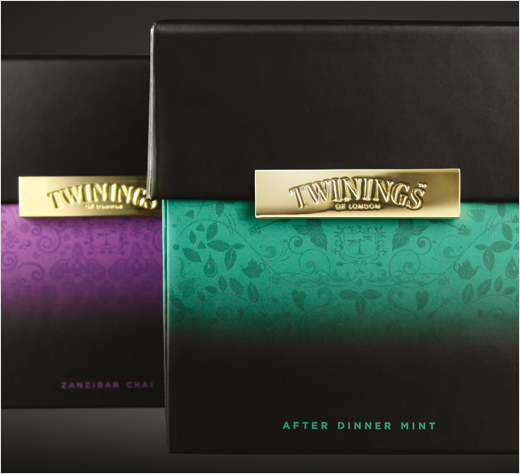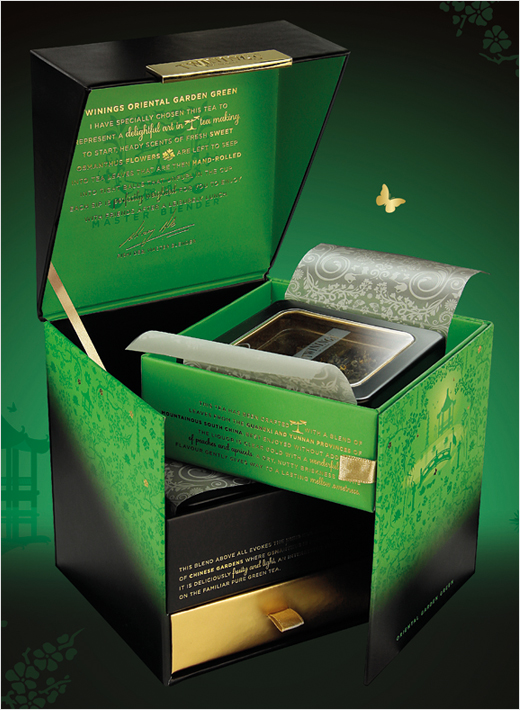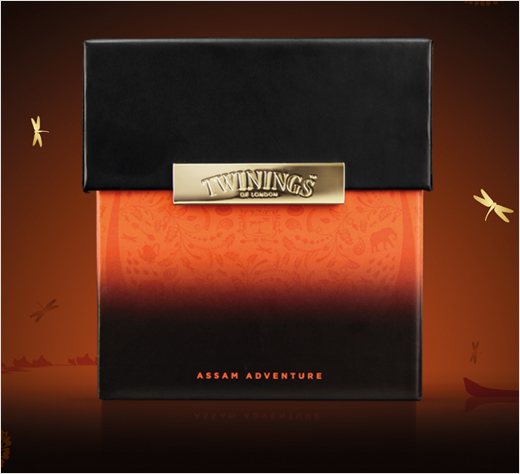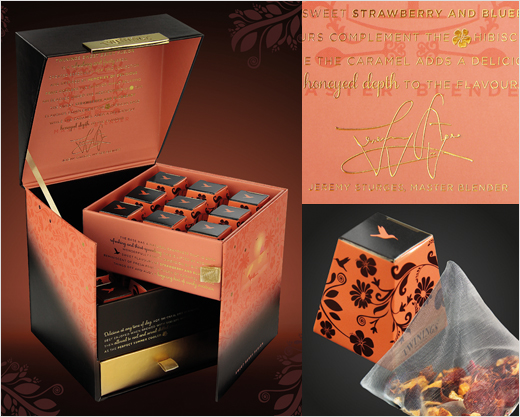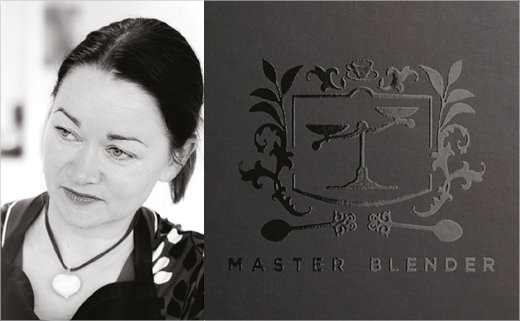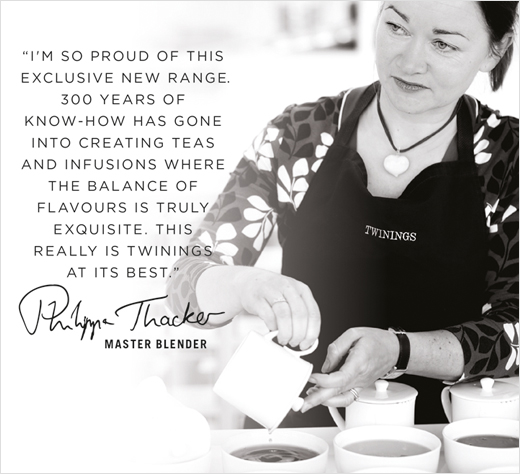 BrandOpus
www.brandopus.com