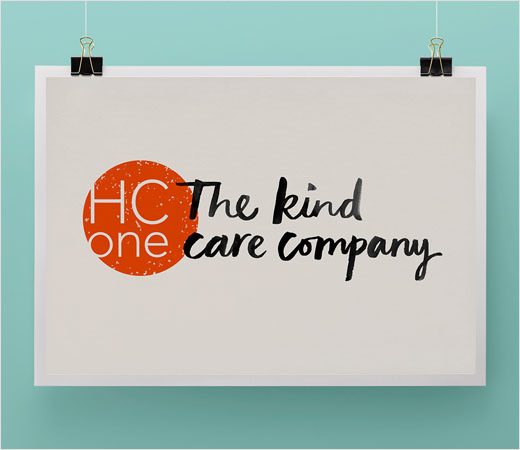 Care Home Group HC-One Rebranded by Our Design Agency
Our Design Agency has rebranded care home provider HC-One, with the new look centred around a concept of "kindness".
Currently Britain's largest care home operator, with 350 care homes under its management, HC-One was formed in 2011 following the collapse of the UK's then-largest nursing home operator, Southern Cross Healthcare.
Entrepreneur and doctor Chai Patel subsequently took over the failing homes, creating the HC One brand as a result.
Six years later, Our Design Agency was tasked with creating a new identity for the organisation in an effort to attract both new residents and staff.
"Our new brand identity with its big orange dot is a 'beacon of positivity' highlighting the kindness in every little action. We created hand painted ink illustrations, and hand drawn typography to bring humanity and warmth," explain the designers.
Further adding, "At the same time, we redefined the brand architecture to allow the national brand to deliver a local experience. Nobody buys corporate care, they buy local care so we flipped the hierarchy to lead with home name and supporting line, 'Belonging to the Kind Care Company family of care homes'."
The new brand encompasses a multitude of touchpoints, from the choice of music playing in homes to the books available in receptions, even the soap in the toilets and the names of the communal rooms.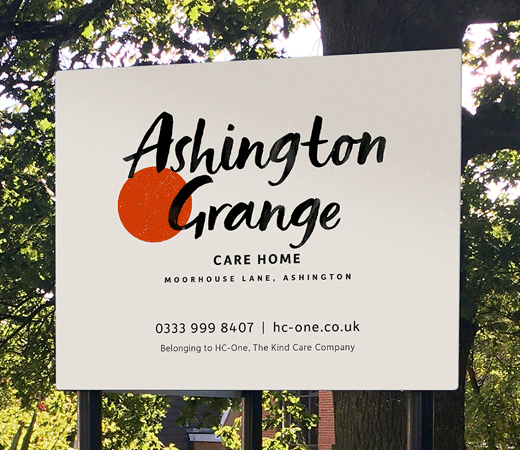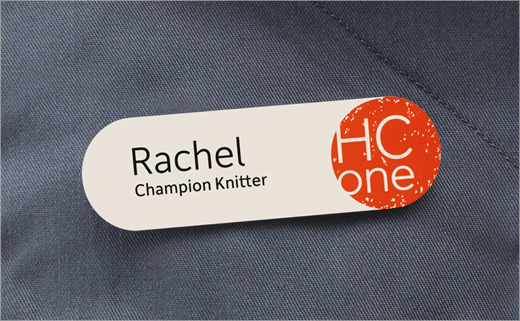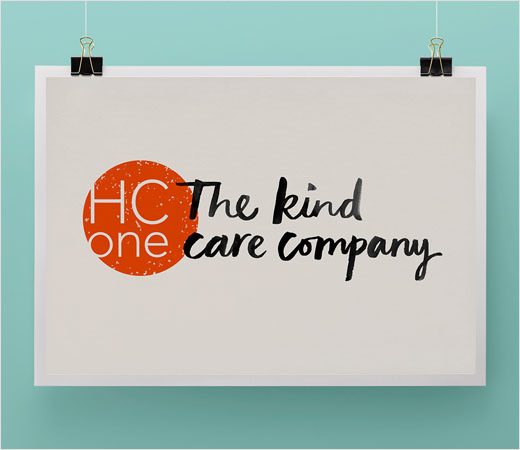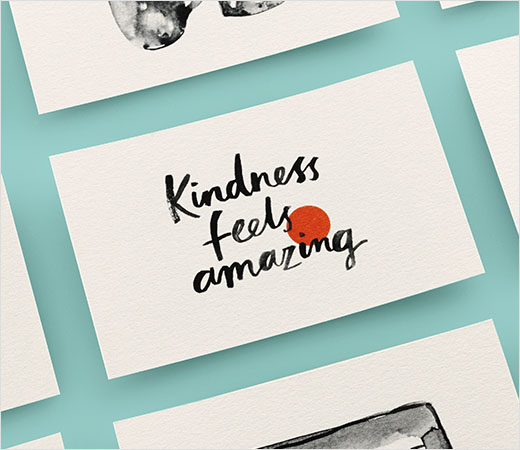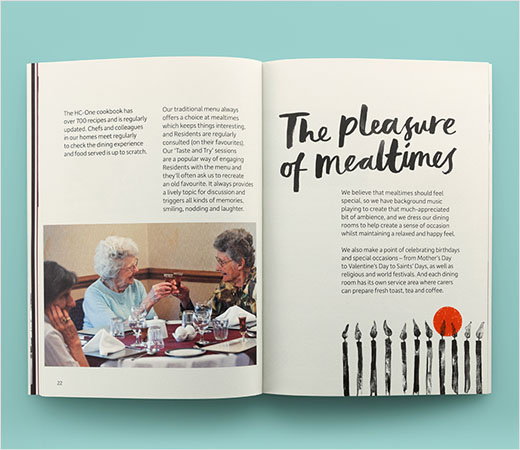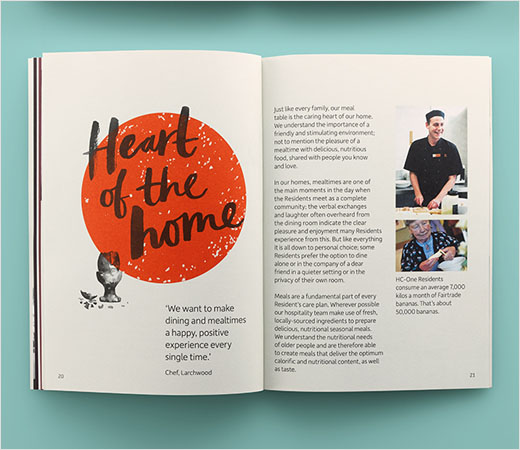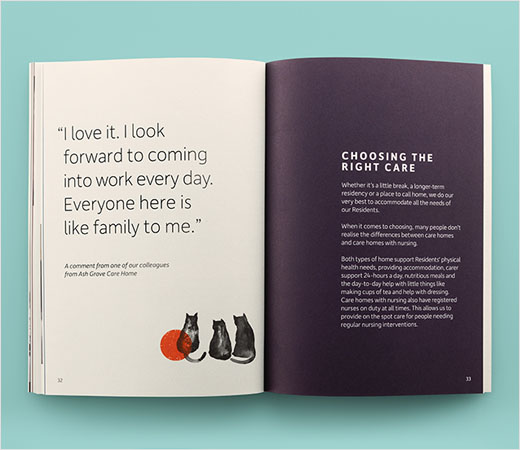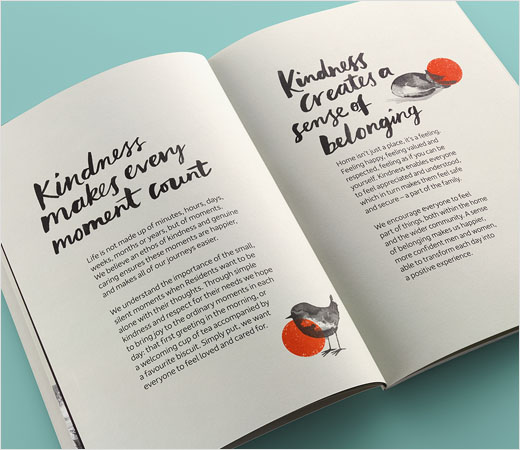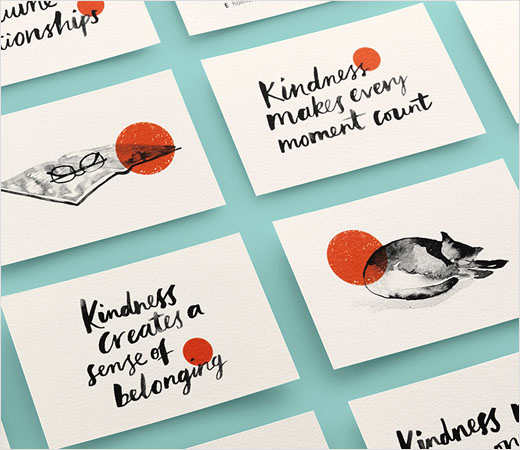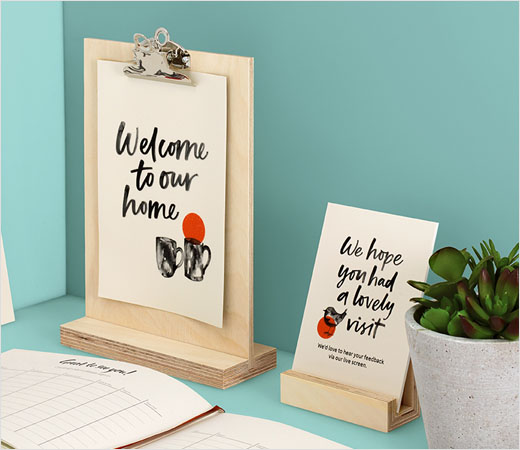 Our Design Agency
www.our-design-agency.com