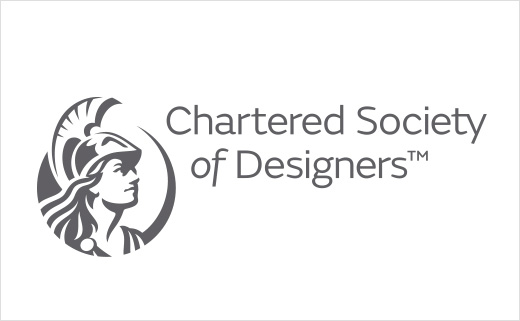 December 12, 2013
Categories:
Design
UK's Chartered Society of Designers Gets New Identity
Jamie Ellul of Bath-based Supple Studio has given the Chartered Society of Designers a brand refresh and created a visual language which will rollout over the new year. Ellul was appointed to the project following his involvement in the society as assessor for the past five years.
The rebrand launched at the CSD AGM this week with the organisation's Annual Review and includes a new sister brand for the Register of Chartered Designers.
"It was important to retain the Minerva marque as this has represented the society for over 80 years. The trick was to create a sister symbol which harmonised with this – in the research stage I discovered that the Goddess Minerva had a pet owl. It struck me as the perfect companion marque with it's obvious connotations of high flying wisdom and vision," says Ellul.
Supple Studio worked with copywriter Lisa Desforges to form the design strategy of 'A watchful eye and a helping hand' – aiming to position CSD as the 'guardians' of design professionalism. This then filtered down to a new logo lockup which positions the Minerva marque as guardian.
Typography has also been refreshed and uses FontSmith's FS Emeric by Phil Garnham, giving the society a more modern look whilst retaining the attention to detail of their previous typeface Gill Sans.
Supple also rationalised the brand hierarchy putting together a simple colour coded system to differentiate the various membership levels and the new Course Endorsement Programmes.
Membership collateral will feature macro photography of members' eyes, cropped to create a subtle C shape to represent the word chartered.
"We needed strong imagery that wasn't specific to one type of design – the eyes of members work well as it's about individuality and ties in with the 'watchful eye' strategy whilst not championing one type of design above another," says Ellul.
The rebrand will roll out through the new year with a new responsive website by CSD members at digital agency BrandWidth.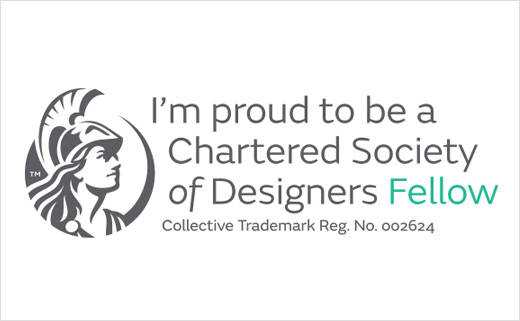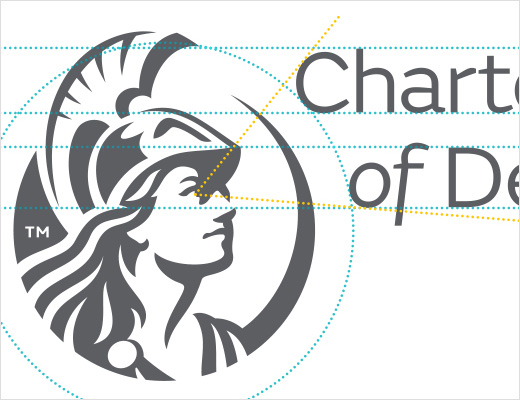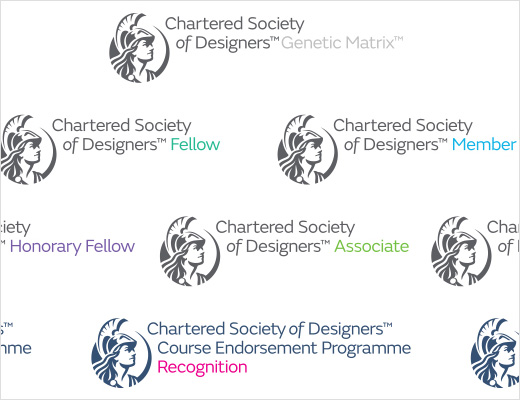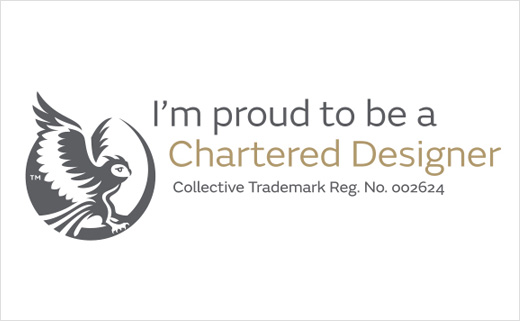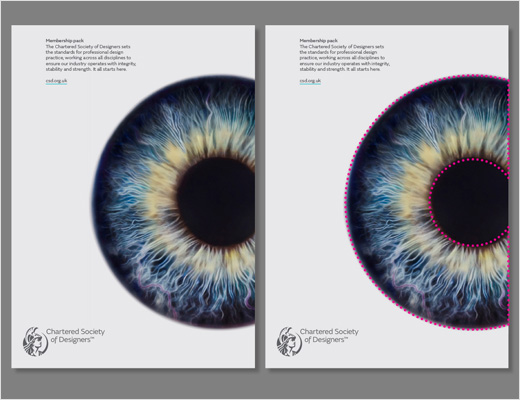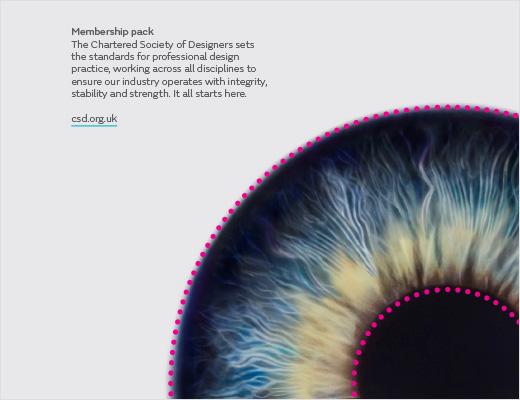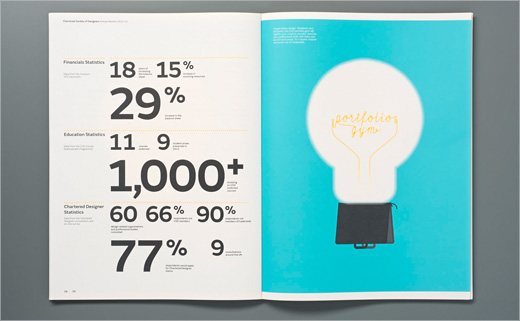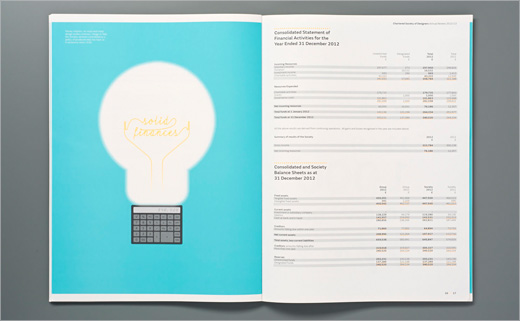 Supple Studio
www.supplestudio.com