Citizens United for Research in Epilepsy Rebrands to CURE Epilepsy, Unveils New Logo
Citizens United for Research in Epilepsy (CURE), the private non-profit focused on finding a cure for epilepsy, has announced the organisation's rebrand to CURE Epilepsy.
The rebrand includes a new name and logo design that is claimed to better align the brand with its stated mission.
Founded in 1998 by Susan Axelrod and a small group of fellow parents who were frustrated over the state of epilepsy treatments, they had one goal – to cure epilepsy.
Since its inception, the organisation has reportedly raised over $70 million to fund studies to advance its goal of no seizures and no side effects. To date, CURE Epilepsy has awarded more than 240 research projects in 15 countries around the world.
"The rebrand to CURE Epilepsy reinforces the core of who we are and have always been. We are tireless in our determination to find the cure for this dreadful disease that devastates so many families, so no one has to suffer another seizure, another hospital-stay, or another death from epilepsy, ever again," says Axelrod.
The new CURE Epilepsy logo incorporates a stylised depiction of a microscope.
"This iconic microscope represents our cutting-edge, data-driven approach to scientific study that will change our understanding of this disease so that we will one day cure epilepsy," explains Beth Dean, CURE Epilepsy's current CEO.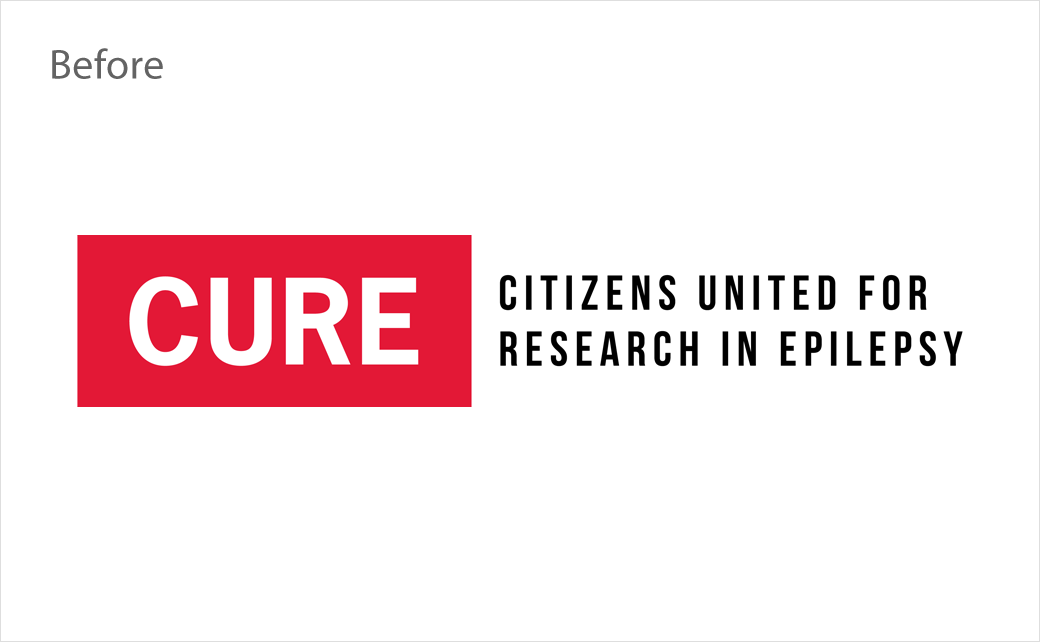 Source: CURE Epilepsy