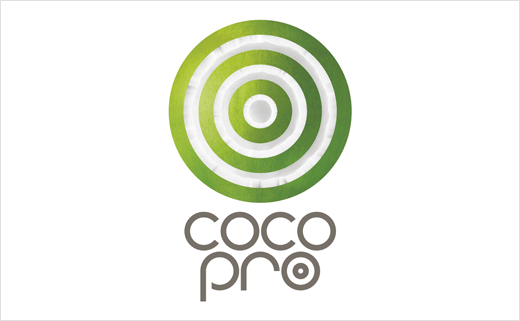 CocoPro Gets New Logo and Packaging Design by Afterhours
Design agency Afterhours has refreshed the brand identity and packaging for CocoPro, a range of high protein coconut water created by a team of sports professionals and nutritionists.
With the ambition to grow the brand from its roots in the specialist fitness sector to connect with a broader, health conscious audience, CocoPro tasked Afterhours with giving the brand a whole new look.
"We developed a new positioning which identified Cocopro's dual properties of hydration and muscle repair as the perfect solution to keeping the body in optimum condition whatever the demands of a busy, active lifestyle," says the agency.
The new design aims to articulate this symbolically through the use of a new brand target icon. The target is created from stylised cross sections of photography of the ingredients within, while the negative space is created from photography of coconut flesh on closer inspection.
"This target motif is a visual representation of how the ingredients of Cocopro provide the fuel to help you achieve your daily goals," explain the designers.
The new, hand-drawn logotype, meanwhile, is composed of letterforms based on circles to further reflect the simple structure of the brand target it connects to.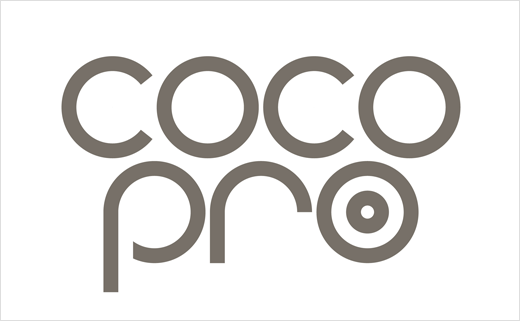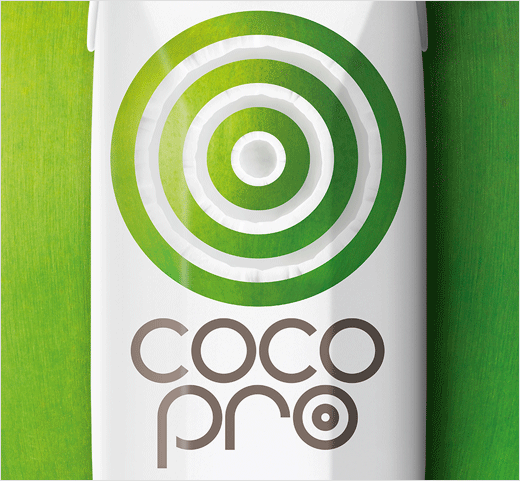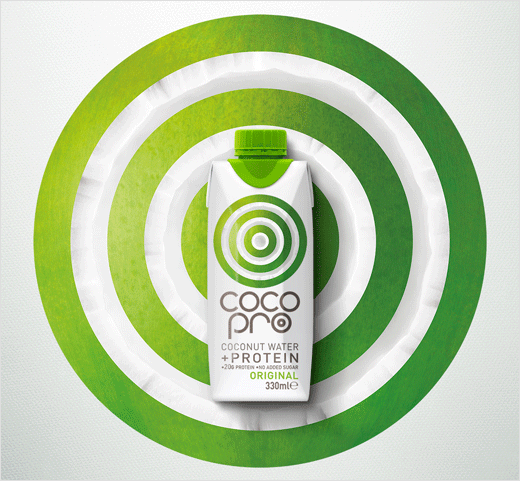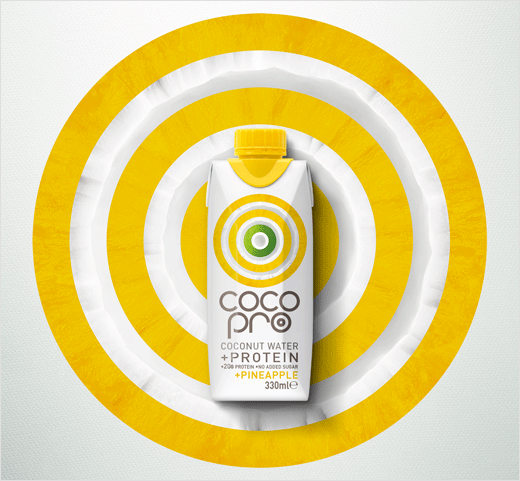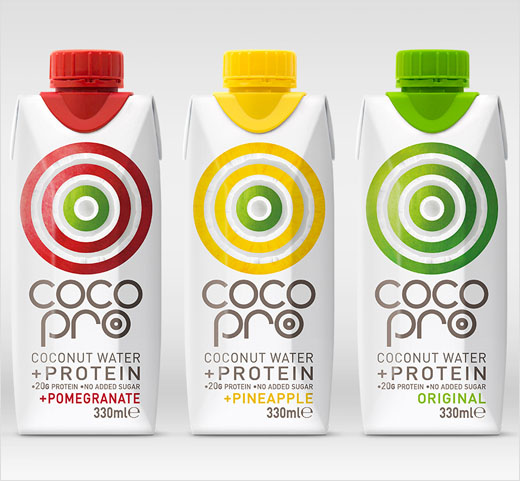 Afterhours
www.afterhoursdesign.co.uk