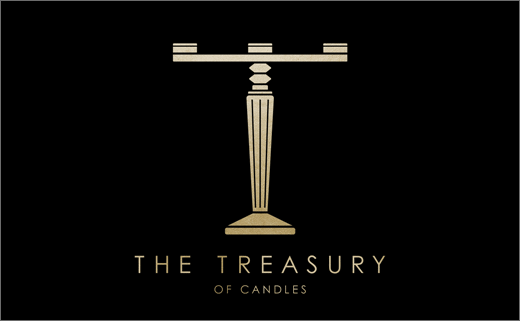 After Hours Gives 'The Treasury of Candles' a Luxury Look
Design agency After Hours has created the logo and branding for New Zealand-based candlemaker, The Treasury of Candles.
"Built around the core insight that candles make any moment more special and memorable – whether it's a dinner party or just a relaxing bath, the brand idea is rooted in the concept of 'Moments to Treasure'," explain the designers.
As a result, the core brand mark is a foil blocked candelabra motif creating the signature "T". "The candelabra, as a precious and treasured home for candles, felt like a fitting symbol for the business," say the designers.
The launch offer, a flagship range of contemporary ring reveal candles, builds on the above with the packaging incorporating a number of "luxury" cues: The candle is housed in a silk finished clam-shell gift box which parallels the format of luxury ring-come-jewellery packaging. Each one is tied with a bespoke ombre print organza ribbon, foil blocked with the variant name.
The candle jars themselves are made of semi-opaque white glass with embossed gold lids, both branded with the signature T motif and Treasuring range symbol.
To accompany the above, After Hours also designed the website and art directed the brand imagery.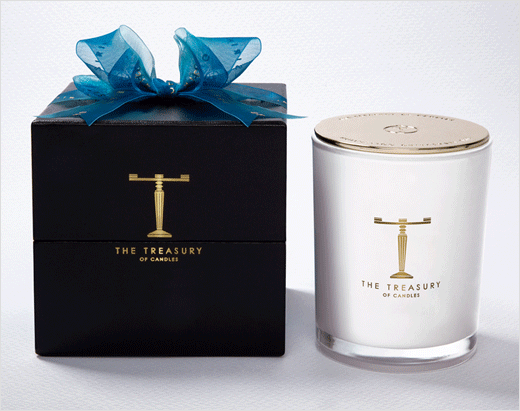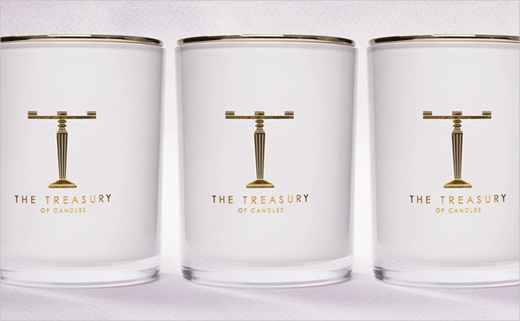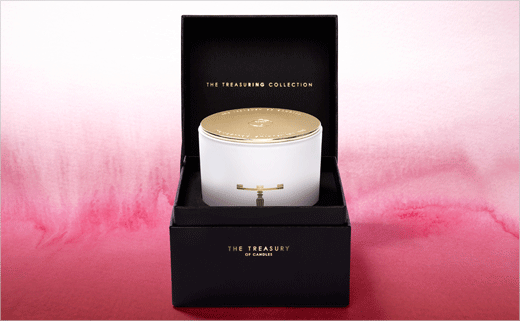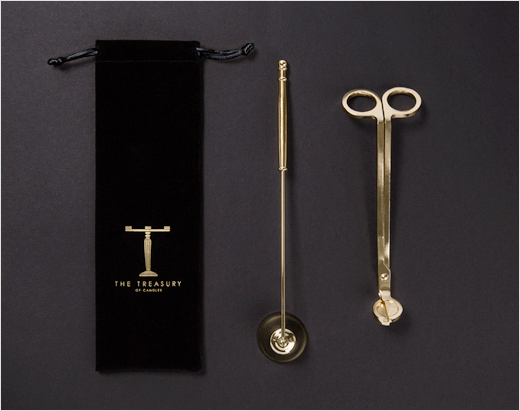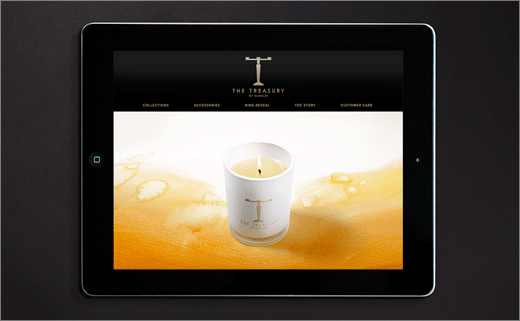 After Hours www.afterhoursdesign.co.uk
Treasury of Candles www.treasuryofcandles.com