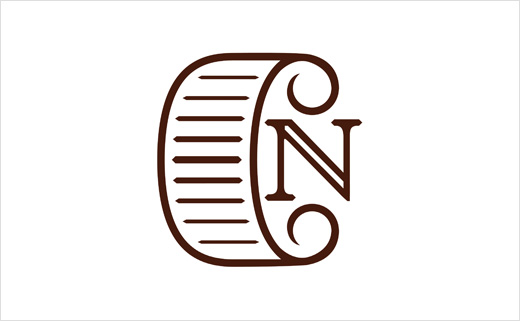 August 26, 2014
Categories:
Food
Designers Anonymous Brand New Nuts Label, 'Carpe Nux'
London-based creative agency Designers Anonymous have created the look for new nuts brand Carpe Nux.
Conceived as a premium luxury offering, Carpe Nux, which is Latin for 'seize the nut', draws parallels from "worldly characters" who share the "unique philosophy and attributes" of its range of fusion flavoured nuts.
"By introducing portraits to each flavour we not only brought the characters behind each roast to life, but also gave the packaging a 'collectable' feel rather than an individual purchase," say the designers.
"We added depth and discovery on each pack by continuing the story on the back of each collector card, with an engaging and inspiring quote that celebrates the legacy and relevance of these characters in today's world," they add.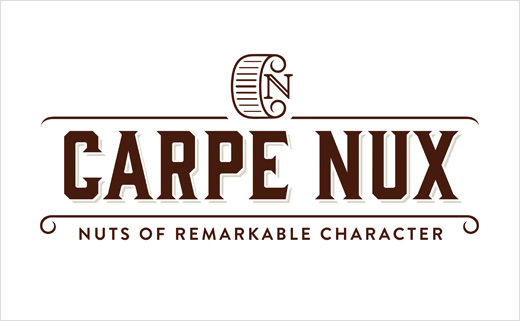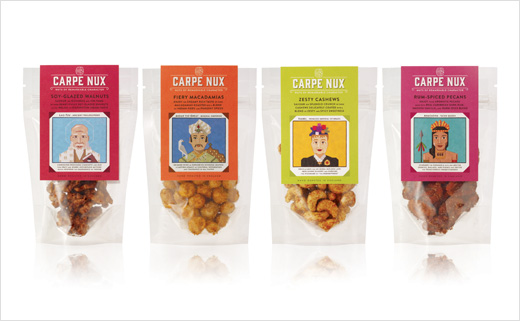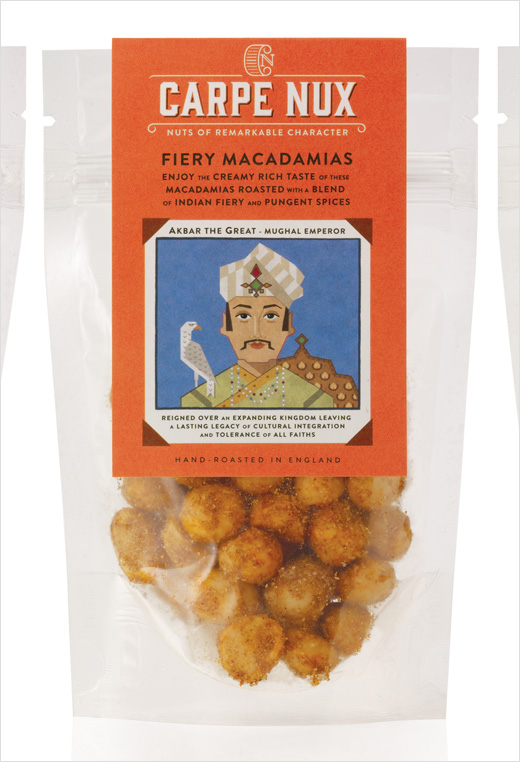 Designers Anonymous
www.designers-anonymous.com