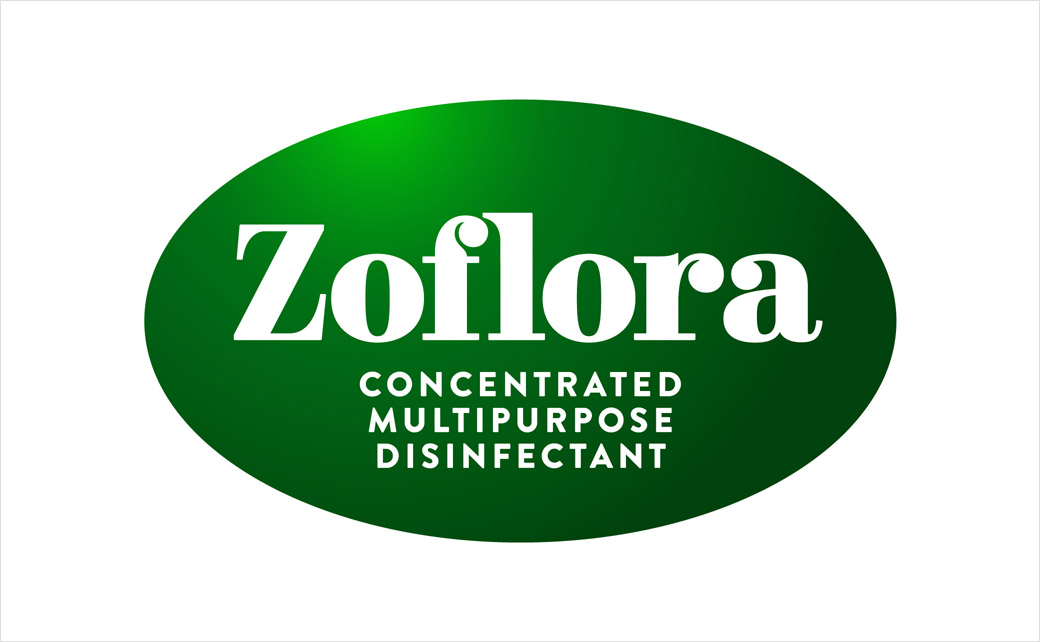 Zoflora Reveals New Logo and Packaging by PB Creative
Design agency PB Creative has refreshed the logo and packaging design for well-known disinfectant brand, Zoflora.
Claimed to be the UK's leading disinfectant brand, its range of fragranced, perfumer-developed, concentrated disinfectants are said to be inspired by nature.
PB Creative was briefed to create a contemporary and desirable look and feel for the brand that was more appealing and relevant to new consumers, with increased stand out on shelf, but without alienating the brand's existing users.
The agency's design team decided "to celebrate the abundance and explosion of ingredients" found within the products and to champion the fragrance story of each variant.
"This project has given us a great opportunity to upgrade and enhance the Zoflora brand," says Agata Racka, design director at PB Creative. "With a unique and diverse range of ingredients, it was clear that we needed to develop a strong design system that was robust enough to work across a large number of fragrance variants, while giving us the scope to communicate a distinct product story that was easy to understand. The addition of the tag line, 'A little goes a long way,' helps to clarify the formulation's efficacious and concentrated nature."
Adding: "By refreshing the Zoflora colour palette and enhancing the fragrance story, which wasn't coming through as a USP previously, we've created a bold, fresh new range design that retains the brand's uplifting personality, but now makes it more relevant and appealing to a new generation of Zoflora devotees. Our main challenge was to remain distinct and unique in an ever-growing category increasingly populated by copy-cat brands."
"PB's new range design for Zoflora delivers instant fragrance impact and product clarity – not an easy task for such a complex brand," comments Sarah Fozzard, head of marketing for home and hygiene at Thornton & Ross, the pharmaceutical manufacturer that owns the Zoflora brand. "The team has succeeded in modernising Zoflora without losing its distinctive character and whilst striking the difficult balance between fragrance and efficacy which we knew would be key to the success of the redesign. This new contemporary classic aesthetic will allow Zoflora to continue to lead in the category and to communicate clearly with a new generation of Zoflora consumers."
The new range design is being rolled out across 120ml, 250ml and 500ml formats this month and will launch across other markets throughout 2021.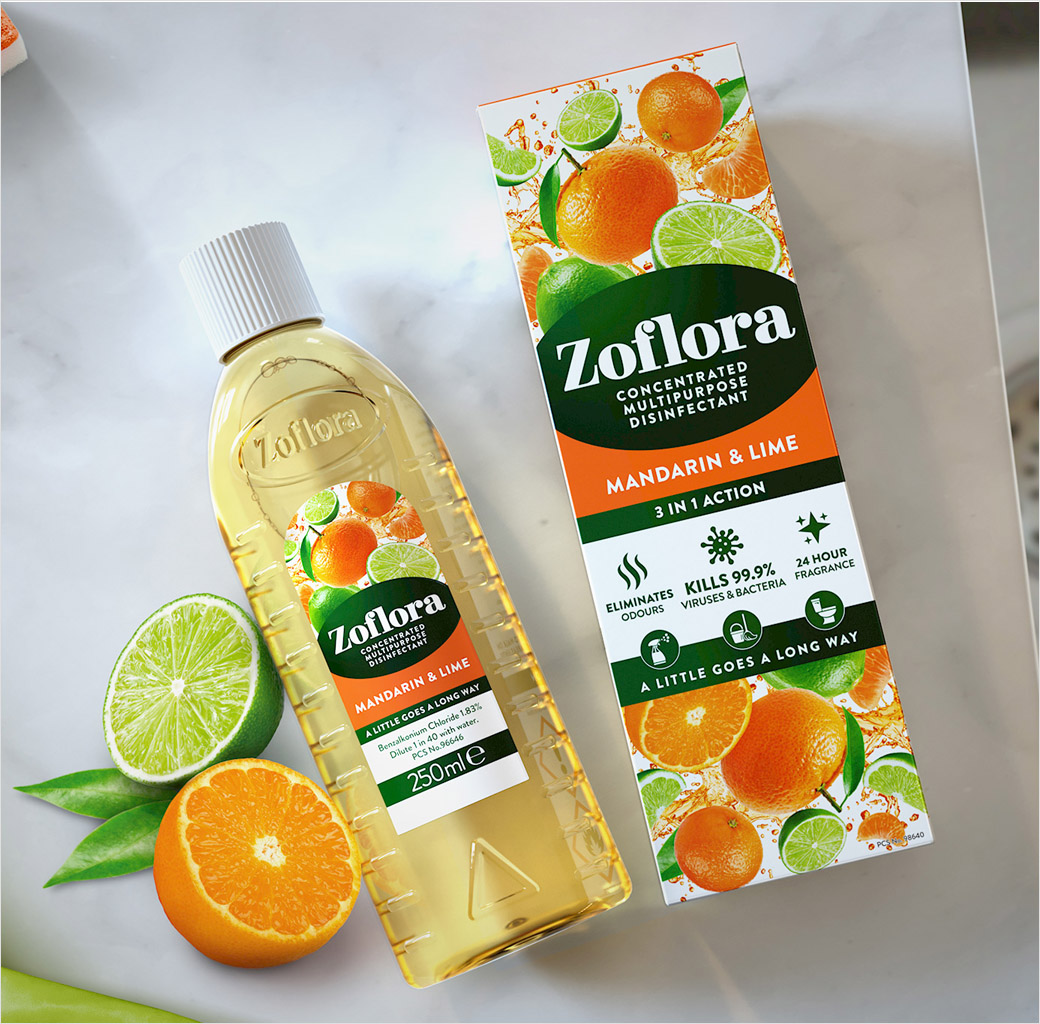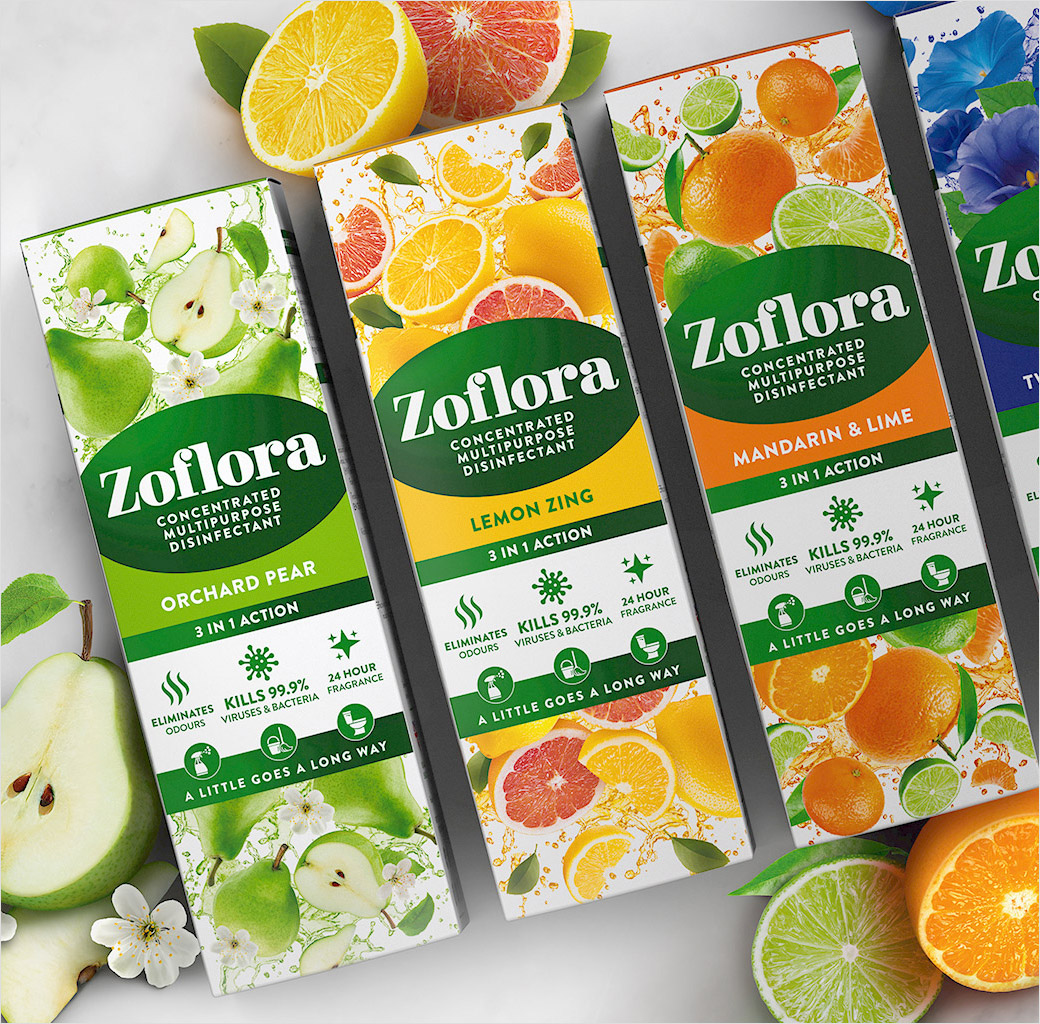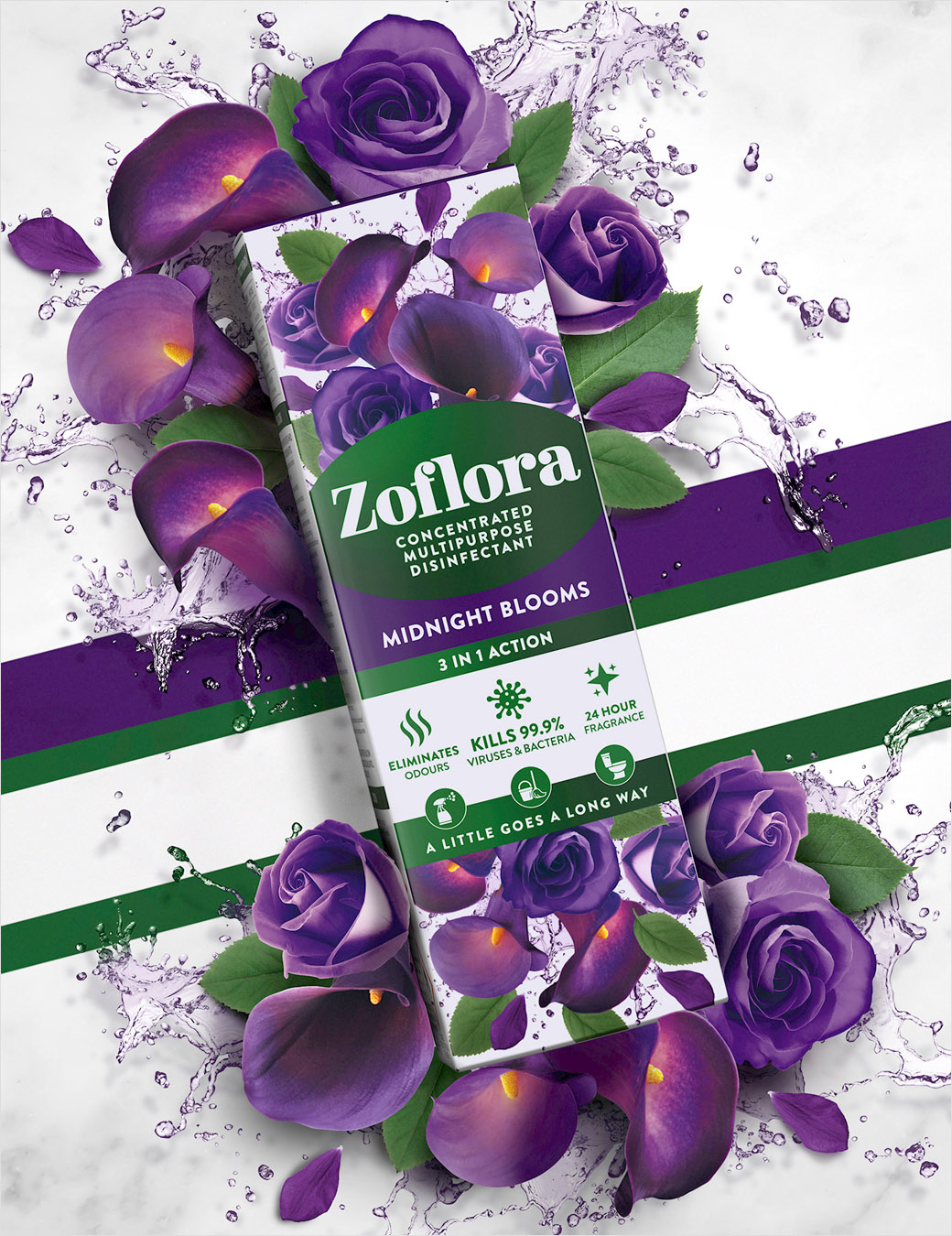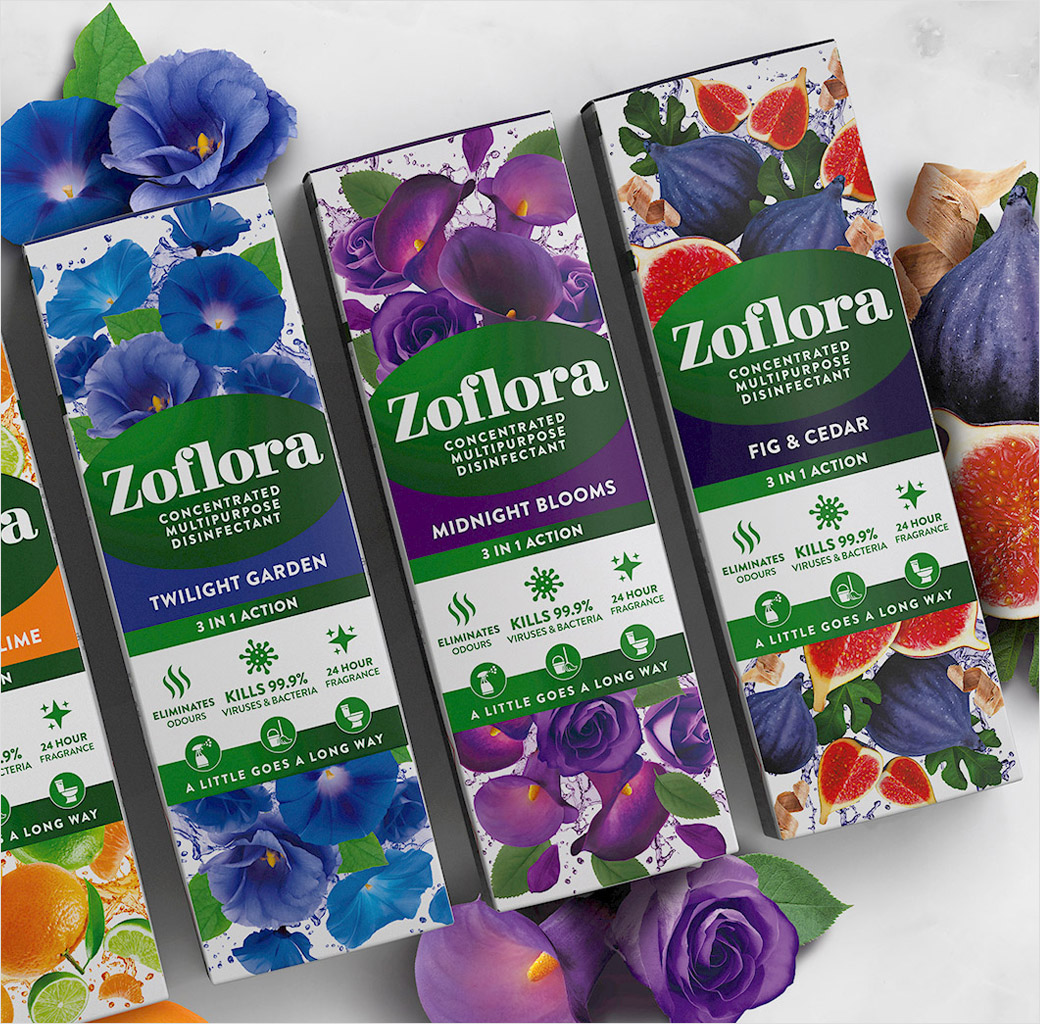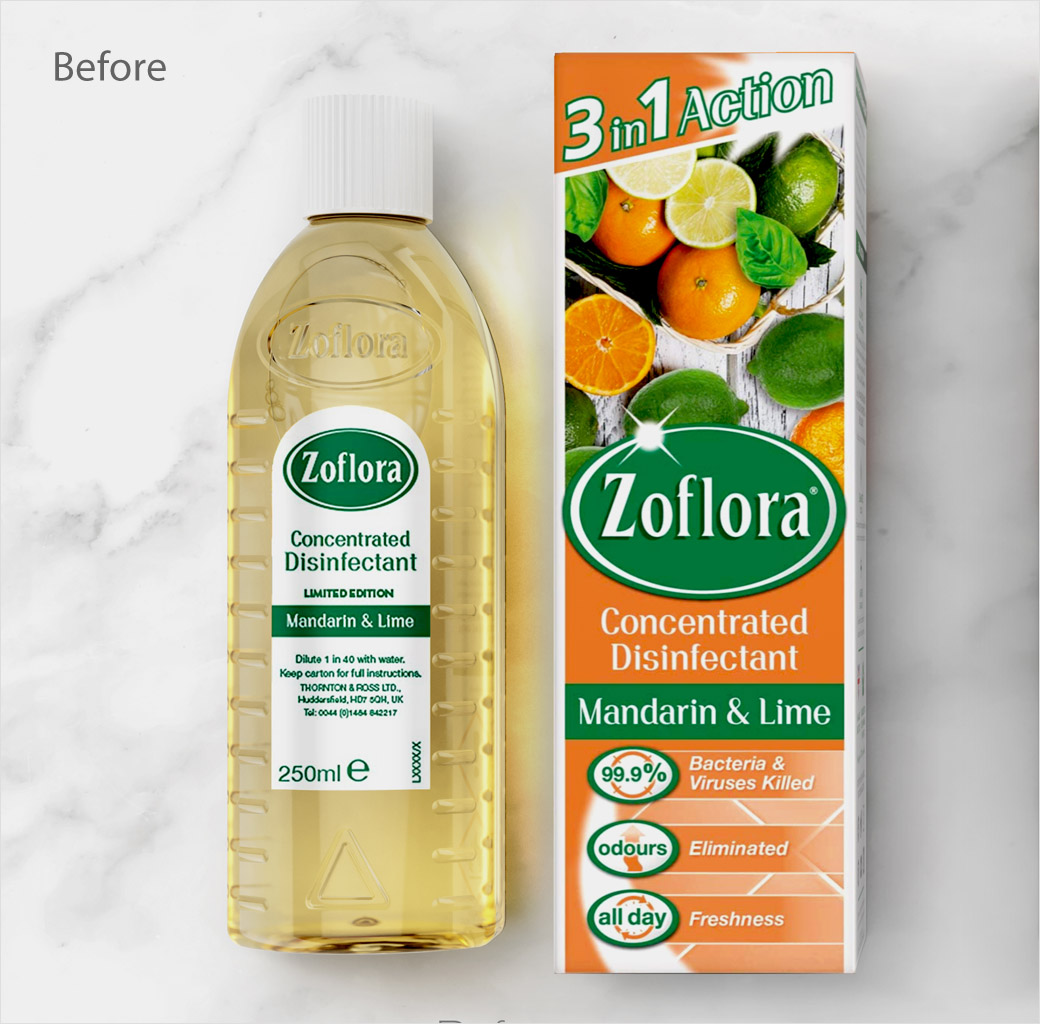 PB Creative
www.pb-creative.com