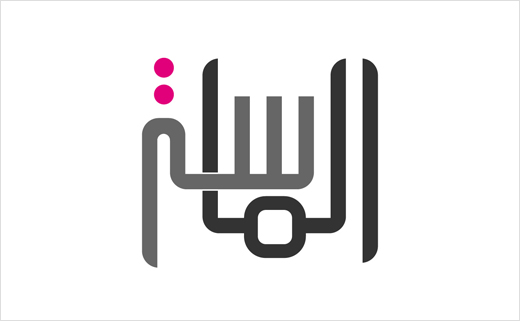 Middle East Décor: AL MASSA
A graduate of Ecole Supérieure Des Sciences et Technologies du Design (ESSTD), graphic designer Najet Ounis currently works for the Tunisian division of global advertising giant JWT.
This logo proposal was completed for an Abu Dhabi-based company specialising in gypsum works and interior decoration.
Running from right-to-left, the bold, almost rectilinear form harks back to the square Kufic script, which was a distinctly angular style of Arabic handwriting used in some of the earliest Qur'an manuscripts.
Indeed, many surviving texts from the 8th to 11th centuries also display red-coloured diacritic marks such as dots set against black lettering. In her design, Najet seems to have referenced this with the two vertically aligned dots whose pink hue contrasts dramatically with the grey-black lettering.
Additionally for a Middle East business involved in the building industry, this particular lettering style has an added resonance as rectangular Kufi was a common feature of tile and stone work in traditional Islamic architecture.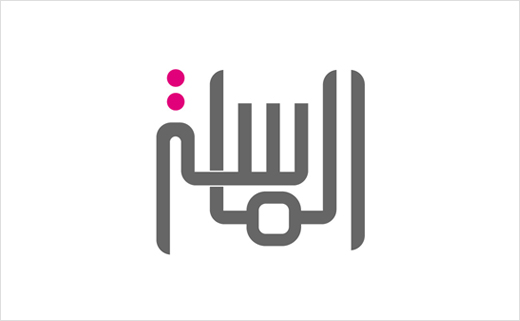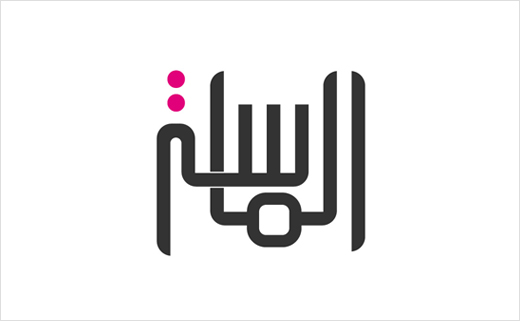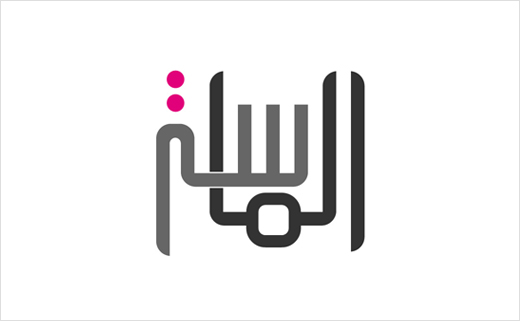 Najet Ounis
www.behance.net/najetounis