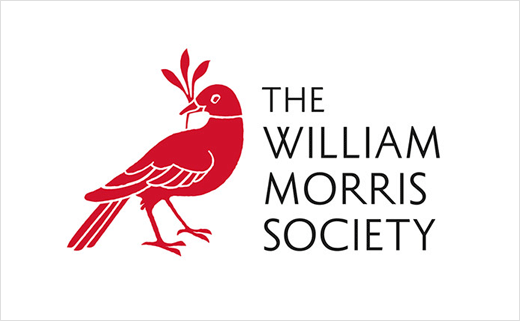 September 21, 2015
Categories:
Arts
Pentagram Rebrands The William Morris Society
William Morris had a major impact on Victorian Britain. Aligned with the Arts and Crafts Movement, he was a polymath who's work encompassed design, craft, the written word and the socialist movement.
A century on, The William Morris Society continues to promulgate the life and work of Morris. Set up in 1955, the society's goal is to preserve Morris' memory by introducing his ideas on creative work, leisure, conservation and politics to new generations.
In time with its 50th Anniversary, Pentagram's Angus Hyland and his team have created a new identity for the society. A rebrand was needed to unify the society's communications, which had previously included four separate logos with eleven variations.
The new identity introduces one logo that is made up of a bird emblem and the society's name. The emblem is hand-drawn and derived from Morris' Bird print which is owned by the society. This brings Morris' work into all communications.
"The emblem is particularly fitting for the society's outputs, which include journals and newsletters. It evokes the visual language of the publishers colophon and is an expression of Morris' artistic and literary sensibility," say the designers.
The colour palette, meanwhile, is said to have be inspired by Morris' illuminated manuscripts. Alongside the primary colours of red and black, secondary colours have been drawn from his Jasmine print, which is also part of the society's archive.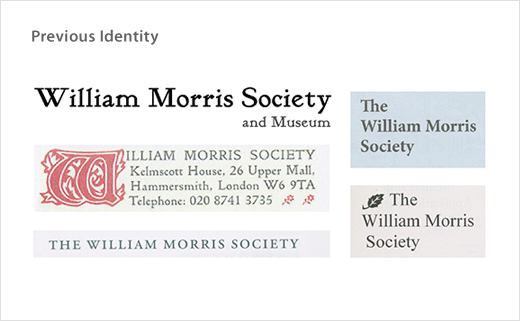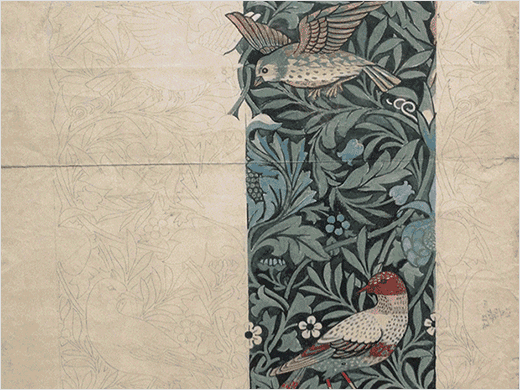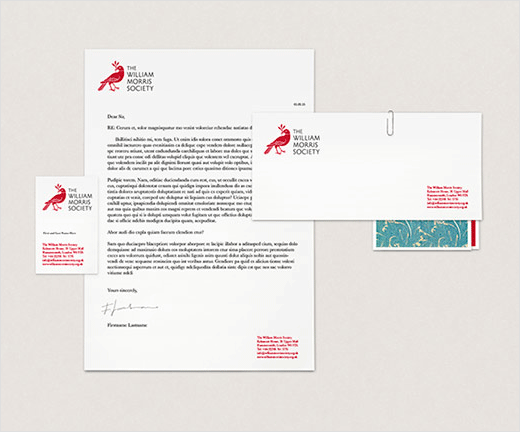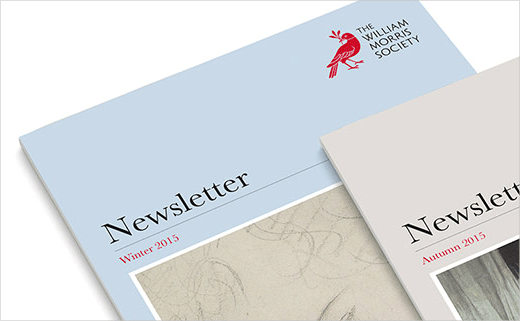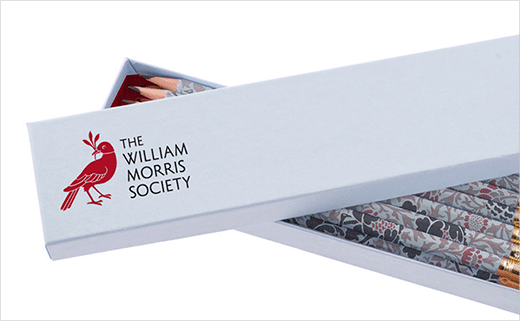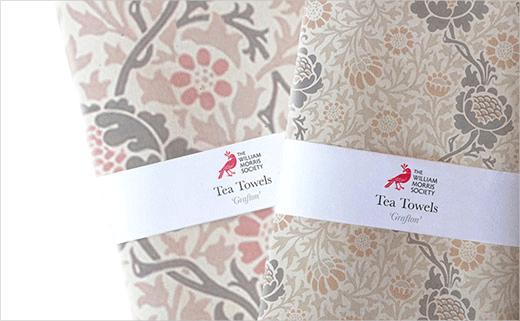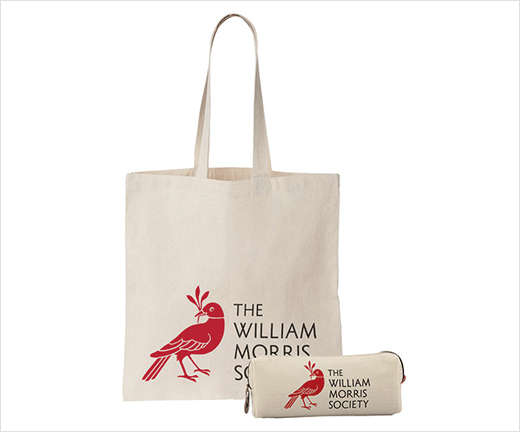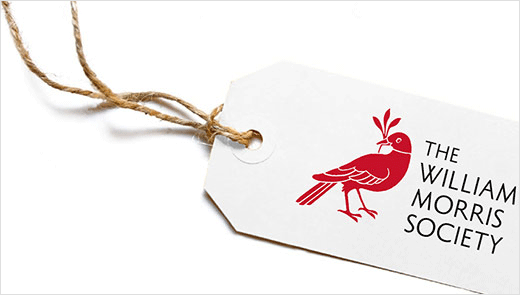 Pentagram
www.pentagram.com