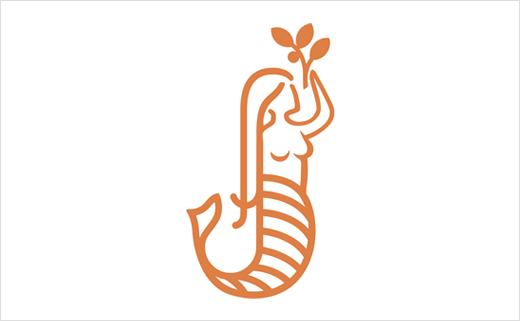 January 10, 2018
Categories:
Food
ROCKTAILS Gets New Identity by B&B Studio
British drinks brand ROCKTAILS has unveiled the first lightly sparkling botanical blend in their range, "The Citrus Spritz" with design from B&B studio.
Founded by Chris Yandell and Katie Bain, ROCKTAILS' alcohol-free drinks are produced using a traditional copper pot steam distillation process – a production method that B&B studio says has inspired the look of the newly-created brand identity.
"A mermaid – the most exquisite of combinations – has been introduced as the brand's icon. Holding botanicals aloft as a crest on each bottle, she is represented as a modern icon, kept simple and polished, and finished in metallic copper as a subtle link to the pots used in the ROCKTAILS distillation process," explain the designers.
"We worked with ROCKTAILS to ensure that every step of the craft journey is communicated in their new identity, from illustrations of the ingredients to the signature of the master distiller and copper tones that nod to the stills used during the distillation process," adds Shaun Bowen, creative partner at B&B studio.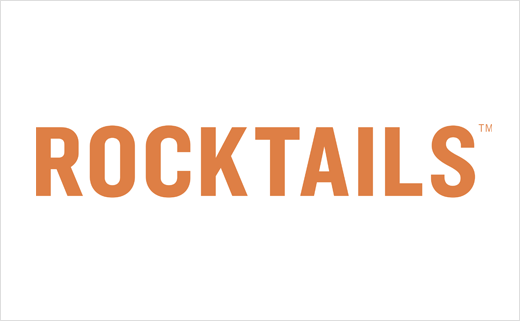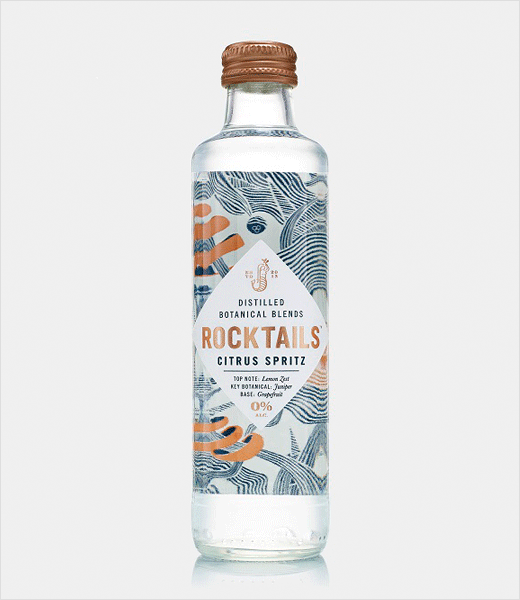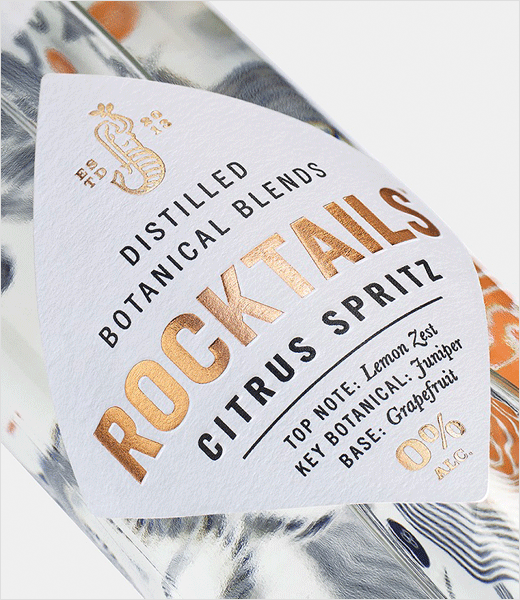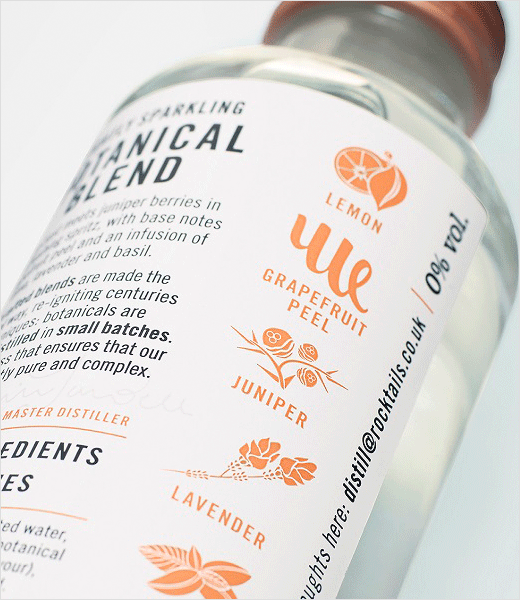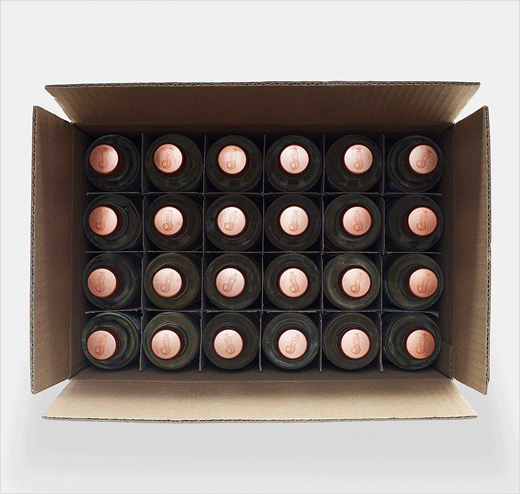 B&B studio
www.bandb-studio.co.uk