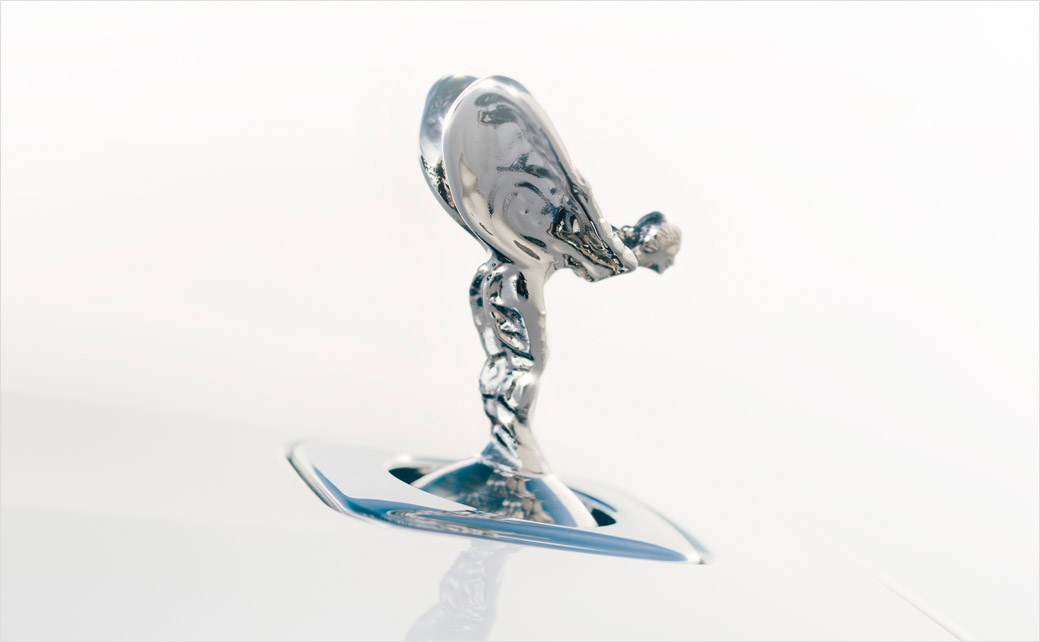 Rolls-Royce 'Spirit of Ecstasy' Marks 110th Anniversary
Famed British car brand Rolls-Royce is celebrating the 110th anniversary of the "Spirit of Ecstasy" – its official emblem.
The intellectual property of the design was officially registered on 6 February 1911, establishing a defining feature of the Rolls-Royce brand – and one that would go on to become one of the most famous, iconic, and desirable mascots in the entire automotive world.
Almost unaltered throughout her long and storied life, the Spirit of Ecstasy features on the bonnet of every Rolls-Royce motor car built at the company's factory at Goodwood in the cathedral city of Chichester.
Sometimes also called Eleanor, Silver Lady, or Flying Lady, her design was taken from a bronze statuette, entitled the 'Whisper', which was created by English sculptor and illustrator Charles Sykes for his employer, motoring enthusiast and Rolls-Royce early-adopter Lord Montagu of Beaulieu.
It was the latter's secretary and mistress, a certain Eleanor Thornton, who is widely believed to have been the muse for Sykes' original sculpture.
The first Spirit of Ecstasy figurines stood a statuesque seven inches (approximately 18 cm) tall. Today, on modern Rolls-Royce cars, she is a more petite three ¾ inches (or 9.5 cm).
Sitting not too far above the company's equally famous double 'R' monogram logo, she is kept safely out of sight within a special housing in the bonnet until the engine starts, when she appears by a specially engineered mechanism known as 'the rise'.
A two-dimensional version of the Spirit of Ecstasy – whose shape was recently updated as part of a major brand refresh carried out by Pentagram – also forms a key component of the marque's visual identity.
"As an emblem, the Spirit of Ecstasy represents far more than just our company and our products. To our customers, she is a potent symbol, instantly and universally recognised – of success, endeavour, achievement and standing. In her beauty, simplicity, elegance and rarity, she encapsulates everything our customers seek – and find – in their Rolls-Royce motor car," says Rolls-Royce CEO, Torsten Müller-Ötvös.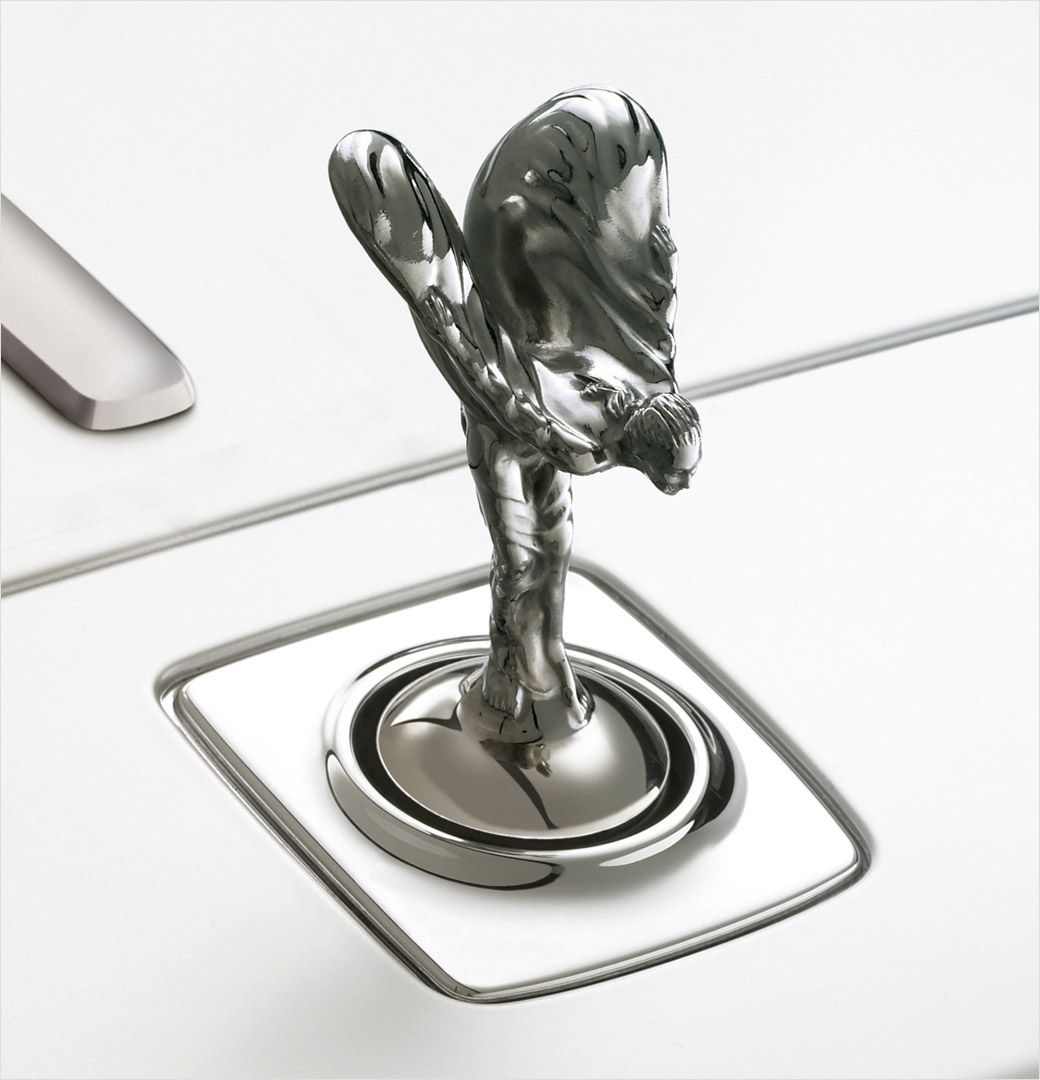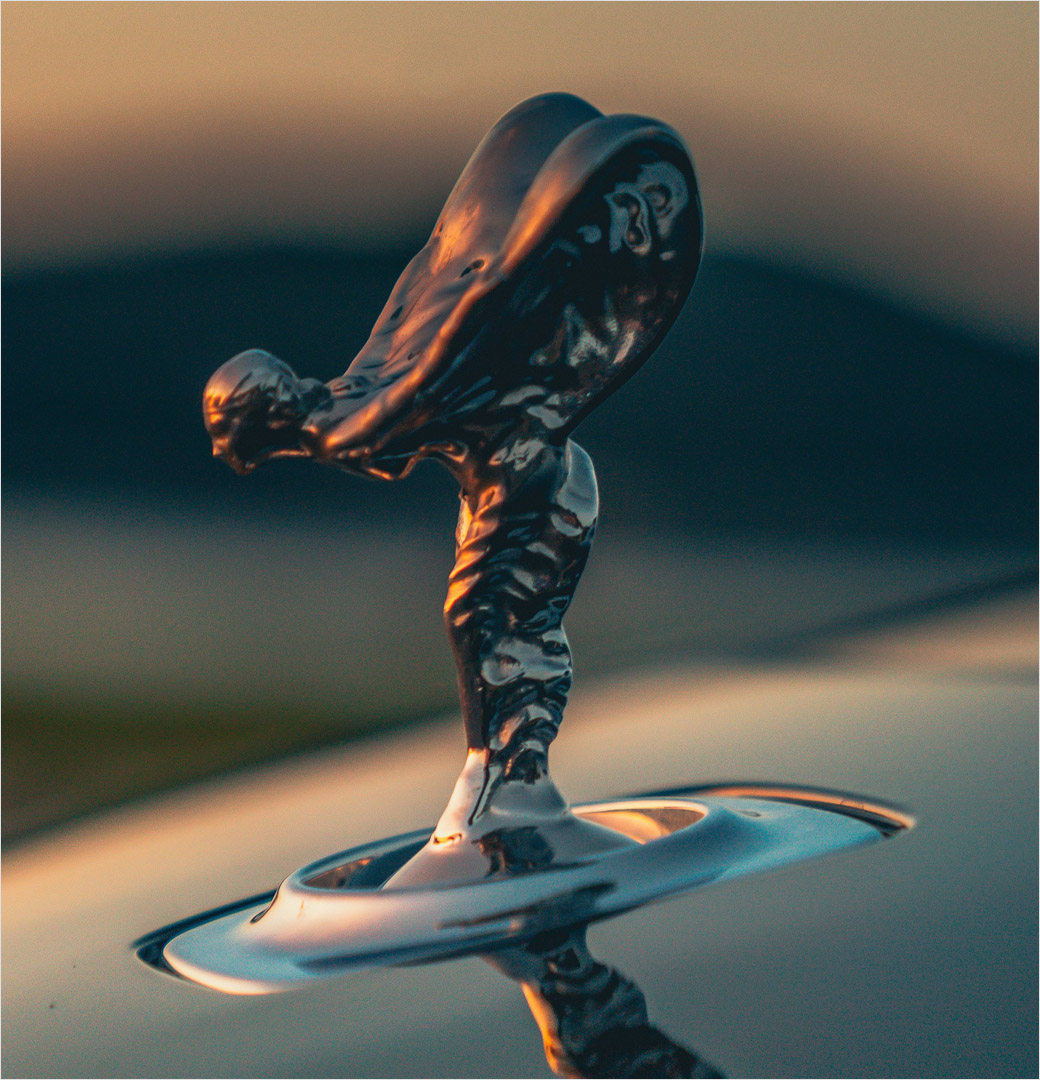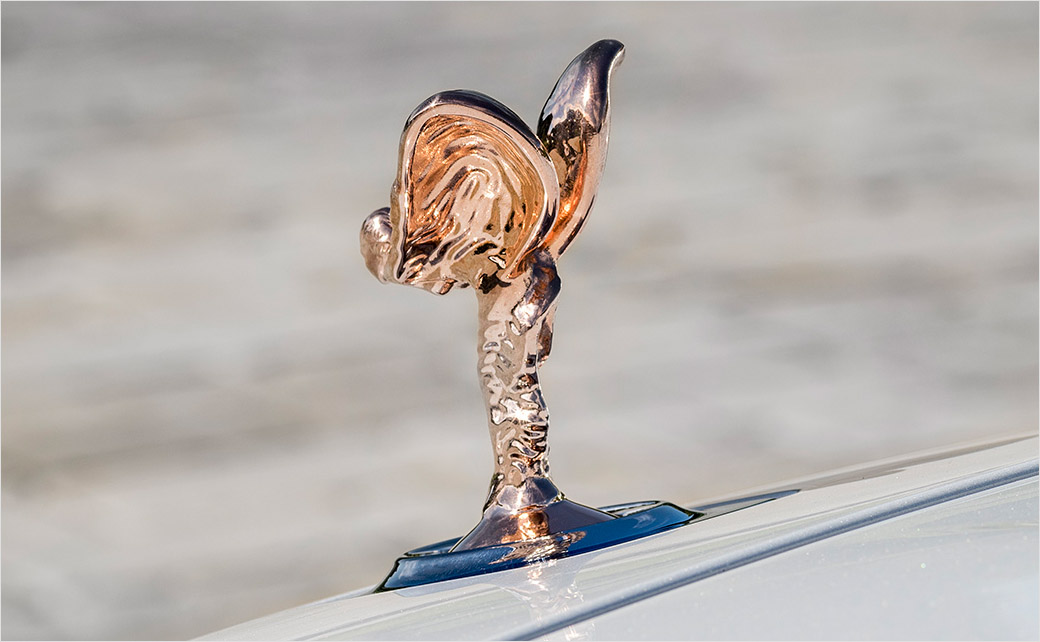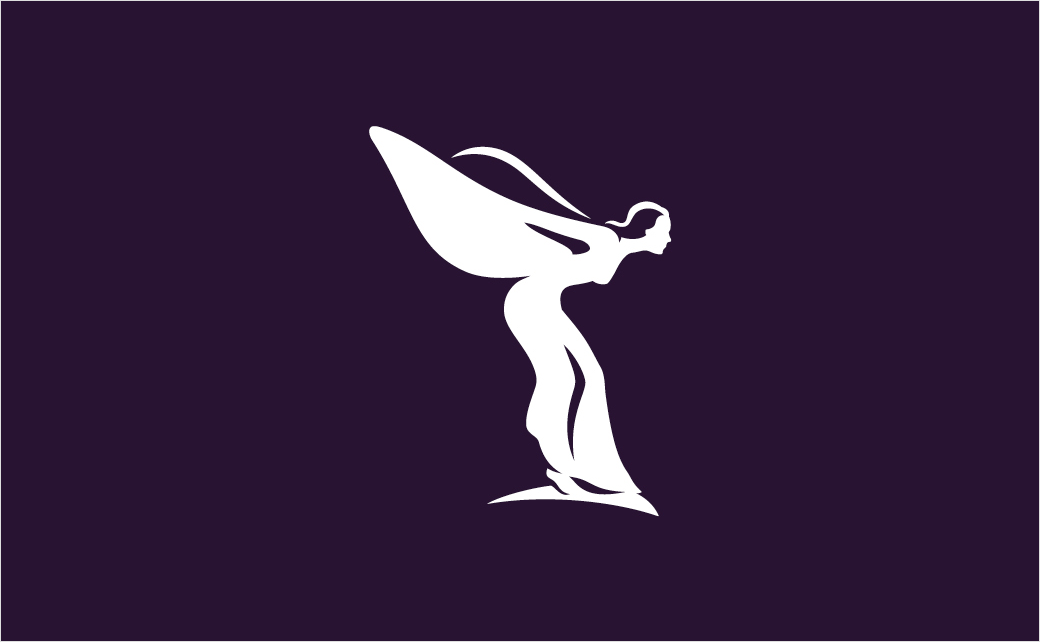 Source: Rolls-Royce