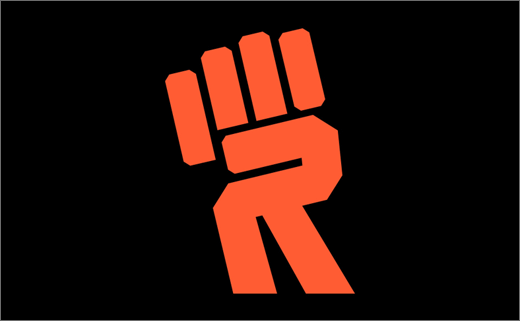 Studio Output Designs 'RizeUp' Political Campaign
Studio Output has worked with filmmaker and photographer Josh Cole to design a political campaign that aims to get young people to vote in the upcoming UK general election.
Dubbed "RizeUp, and described as "party-neutral" but "anti-establishment", the campaign is targeting the homeless, the under 25s and the economically dispossessed.
"RizeUp is NOT here to campaign for any one party – we got involved because we think politics isn't working for young people and we want to help make a difference through design," says Studio Output.
Set in a strong black-and-orange colour scheme, a fist icon forms the central logo mark that also incorporates the letter "R".
"The raised fist is a globally recognised symbol of resistance and unity," explains Rob Coke, executive creative director at Studio Output. "Building a stylised 'R' into it also created a distinctive shorthand for the campaign."
Additional details include a chiselled logotype set in all-caps that is an adapted version of Timmons NY typeface.
Said to have been designed within 48 hours, the look and feel of the whole campaign is suggestive of urban rap culture, with the likes of Rudimental, Tinie Tempah, Professor Green, Akala, Doc Brown, Riz Ahmed and Maverick Sabre helping to share the message, particularly via social media.
Also supported by high street brands like Lush, the RizeUp message is hitting the streets nationwide over the next week.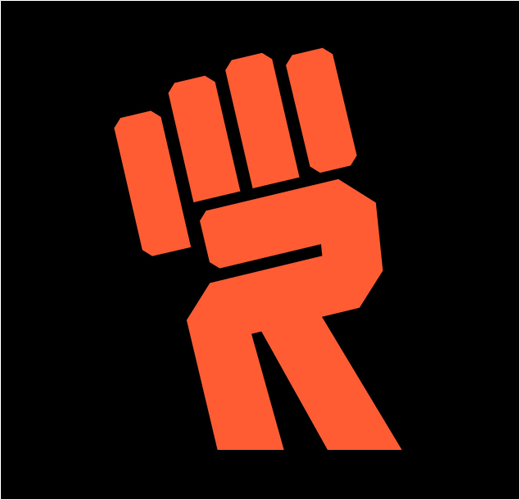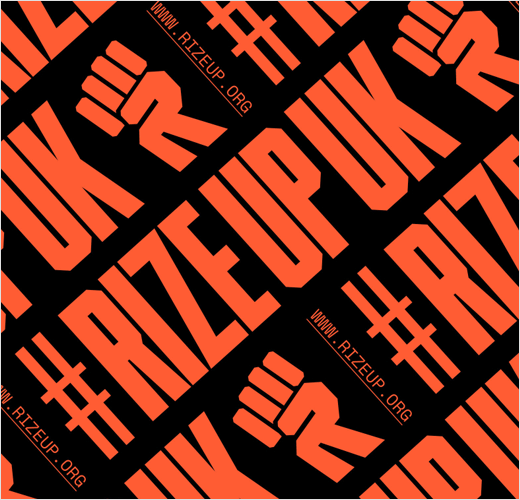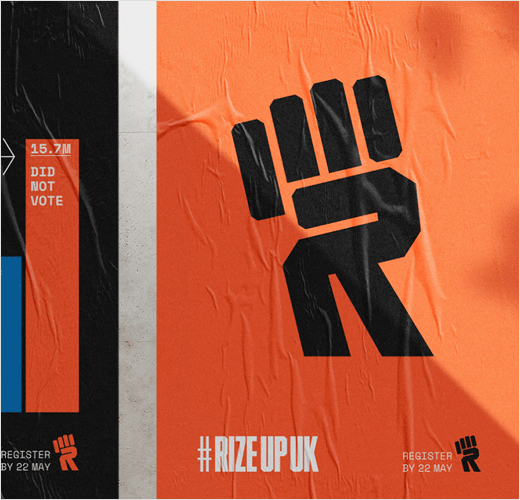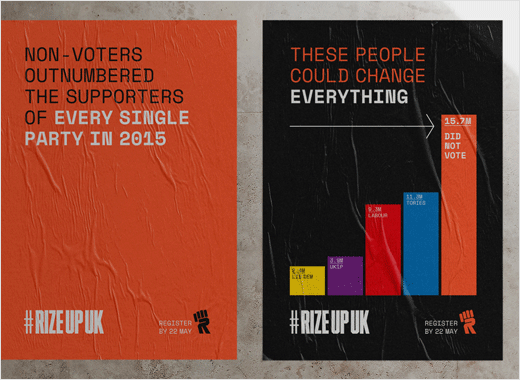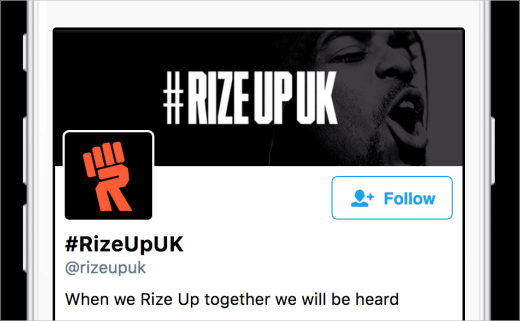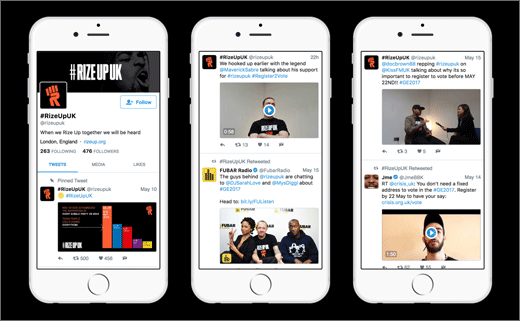 Studio Output
www.studio-output.com