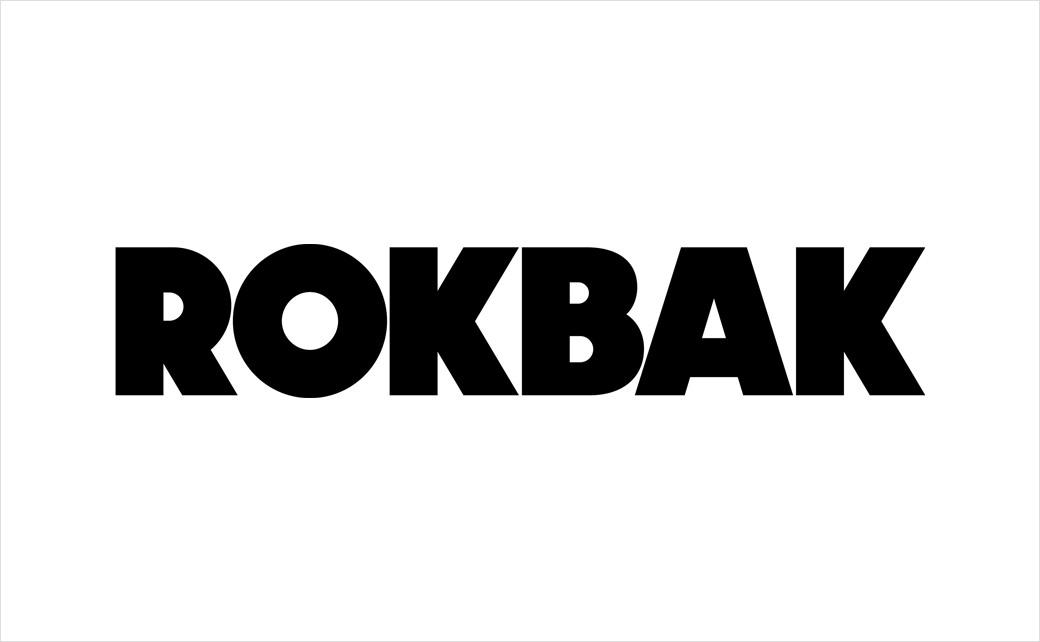 Terex Trucks Reveals New Name and Logo Design
Scottish articulated hauler specialist Terex Trucks has rebranded to "Rokbak", which represents the first significant identity refresh for the firm since 1968, prior to which it traded as the Euclid Road Machinery Company.
Headquartered in Motherwell, the Volvo Group-owned business makes off-road articulated dump trucks that are used in mining, quarrying, and construction applications; it currently has two models in its range, with payloads ranging from 28 to 38 tonnes.
"Our company has an incredible history and a proud heritage," says managing director, Paul Douglas. "Seven years ago, we became a member of the Volvo Group, which allowed us to make major improvements in every part of our business. Millions of pounds have been invested in improving our products, modernising our facilities, expanding our network, and developing our people. It has been a process of continual evolution. That's why we feel it's right to recognise this evolution with a new brand name to launch an exciting new chapter in our history. And we'll keep investing to further improve our machines for our customers."
As part and parcel of the new brand initiative, the company's machines – the 28-tonne payload RA30 and 38-tonne payload RA40 – will now also come in Rokbak colours and livery, which will replace the truck-maker's old 'crown' logo, a symbol that was derived from the Latin roots of the company's previous moniker, with "Terex" being a portmanteau of "terra" (earth) and "rex" (king).
"We're very excited to reveal our new brand, and of course our haulers are the shop window," continues Paul Douglas. "Rokbak stands for power, performance and reliability. We already have a very healthy order book for the new brand, and we want to further expand our reputation, dealer network and market share."
"We are proud and excited to have the modernised Rokbak brand continue as a fundamental part of our organisation," adds Melker Jernberg, president of Volvo and executive vice president of Volvo Group. "We believe in a sustainable future, innovation and the power of our people and we see that all encapsulated in Rokbak. At the same time, the company has its own personality, heritage and loyal customer base and it will be exciting to see the brand evolve further as it sets out on this new stage of its journey."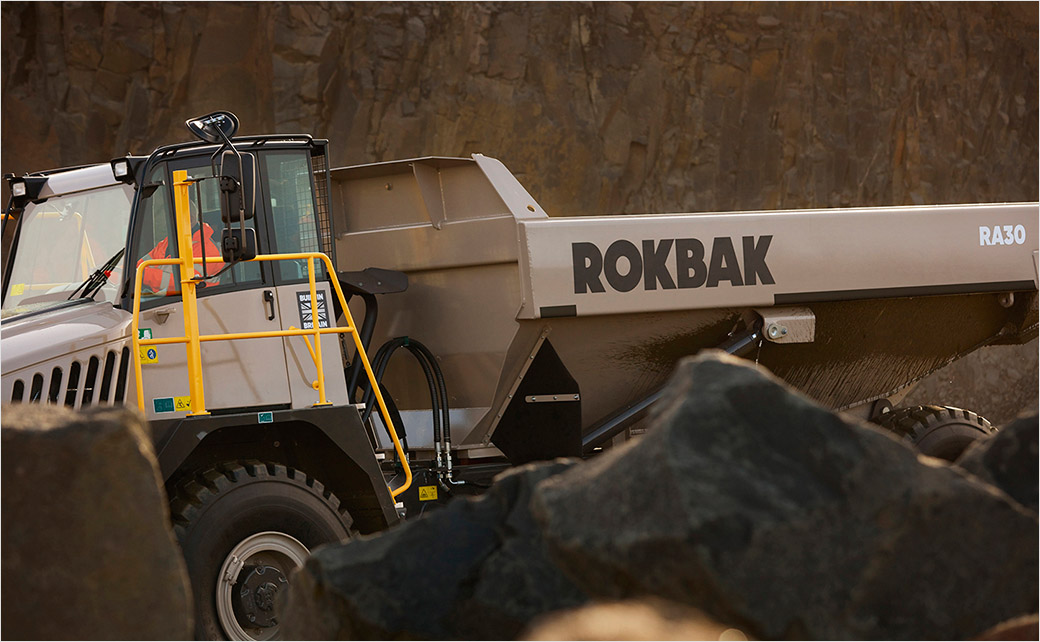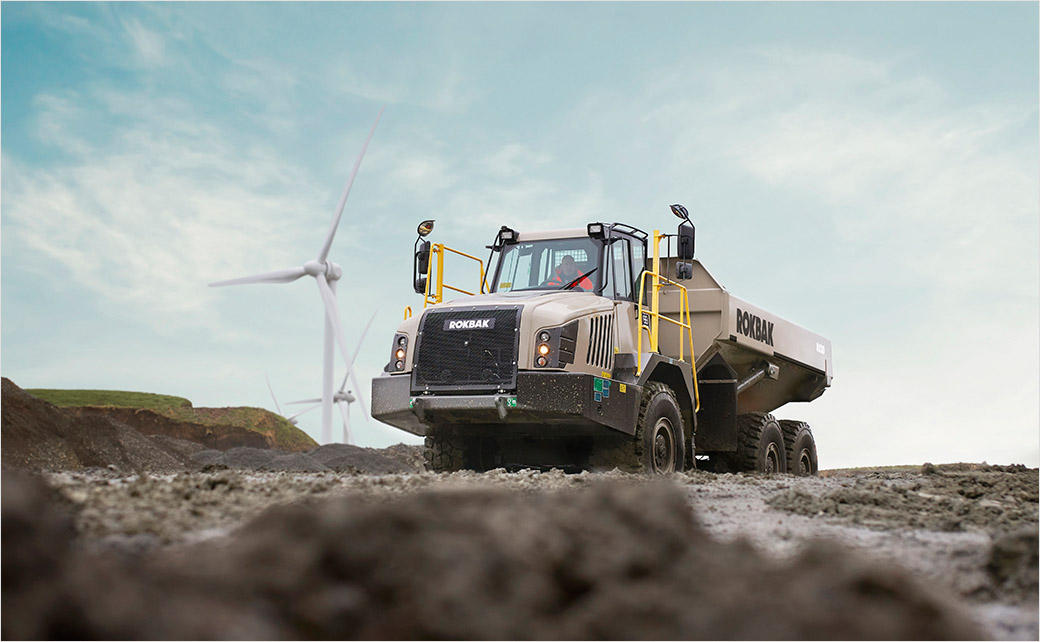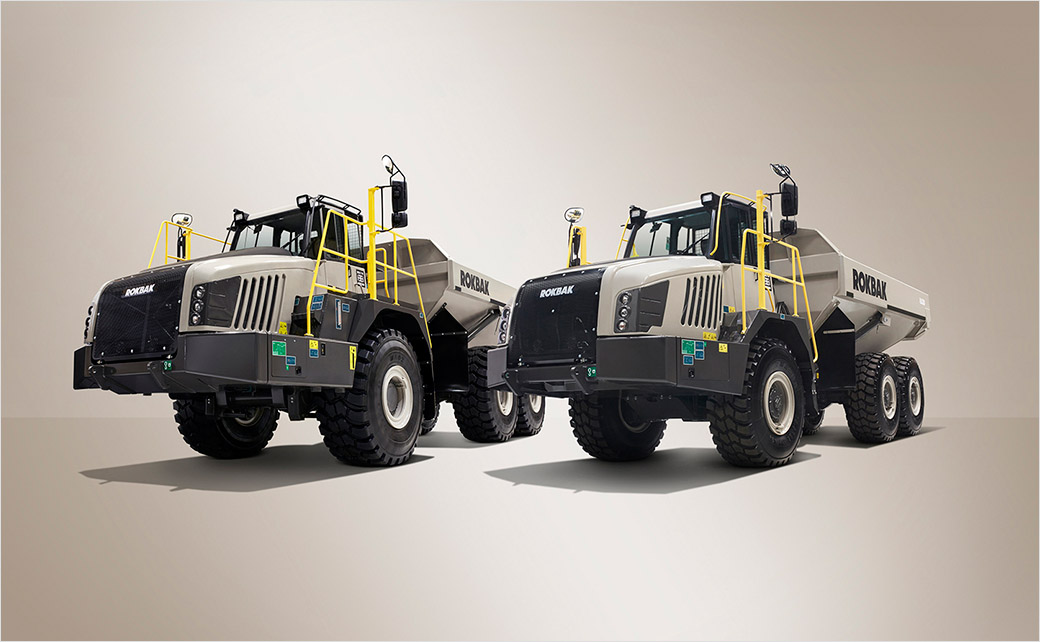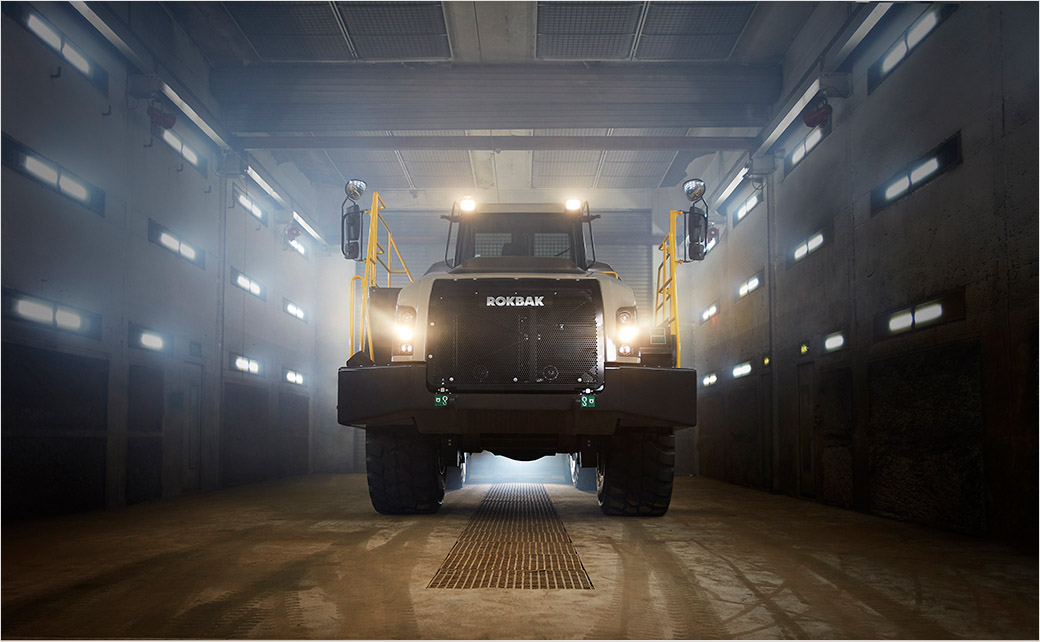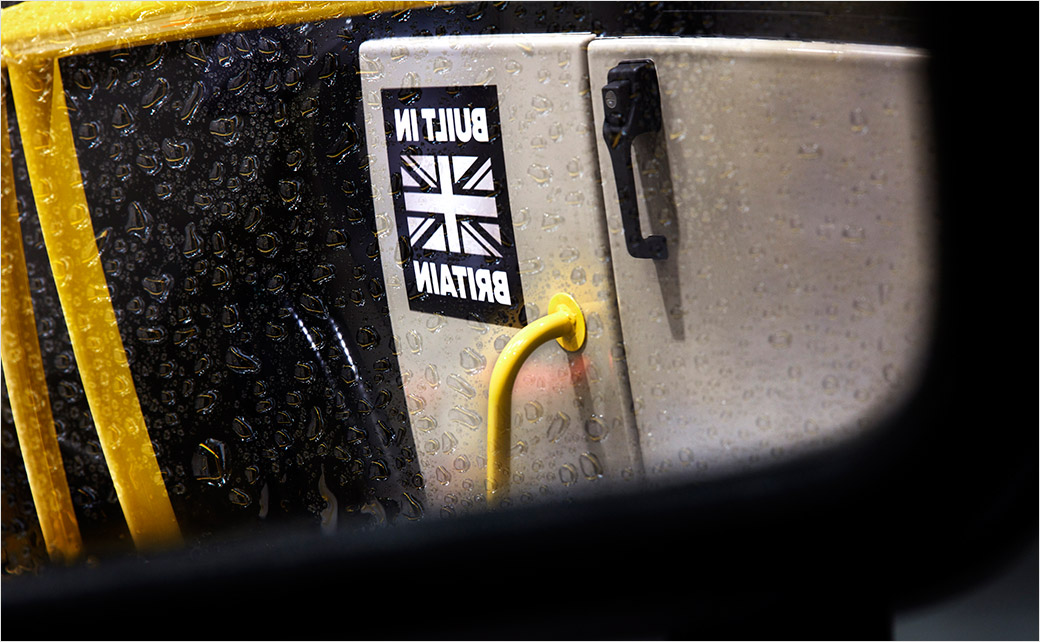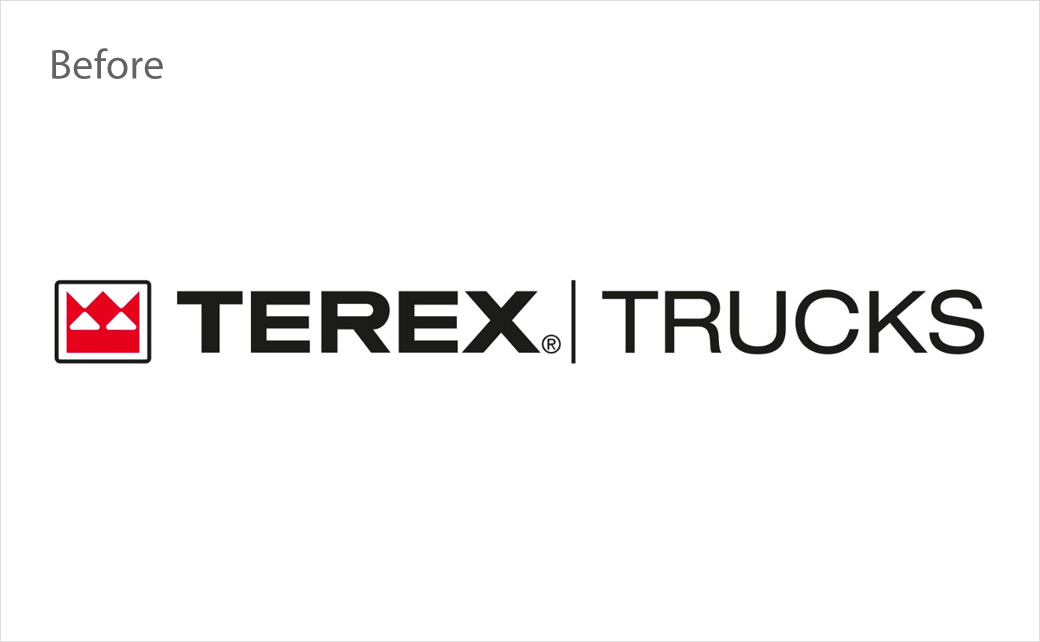 Source: Rokbak