AxleTech International Reveals New Name and Logo Design
Axletech International, a U.S. manufacturer of axles and chassis equipment for heavy-duty trucks, has refreshed its identity with a new name and brand mark.
With industrial roots going all the way back to 1919, the business has seen multipile changes in the form of name, ownership and acquisitions over the past 100 years.
However, as part of a new brand campaign dubbed "Between the Wheels", the business has decided to shorten its name to simply "AxleTech".
"The new identity was designed to represent AxleTech's influence on systems and technologies Between the Wheels, represented by the circles within the A and H in the logo. A dramatic change in colours reinforces the company's focus on technology (slate grey) and new powertrain solutions, including e-axles (signified by green). 'International' was eliminated from the name because it was unnecessary as AxleTech has operations in North America, Europe, India, Asia and South America," said a company spokesperson.
"Our previous brand served us well for almost two decades as we built upon our reputation for custom engineering and manufacturing. Given our broader transformation and capabilities, we have purposely emerged as a technology leader for commercial and defense vehicles. We want our brand to reflect that," further explained AxleTech's board chairman, Mary Petrovich.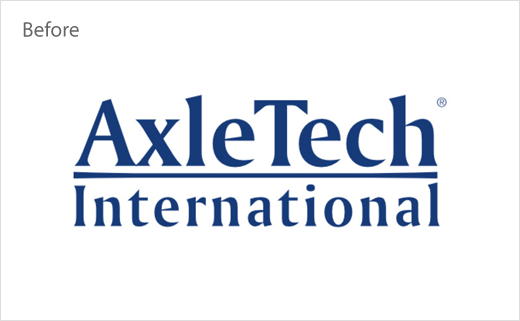 Source: AxleTech