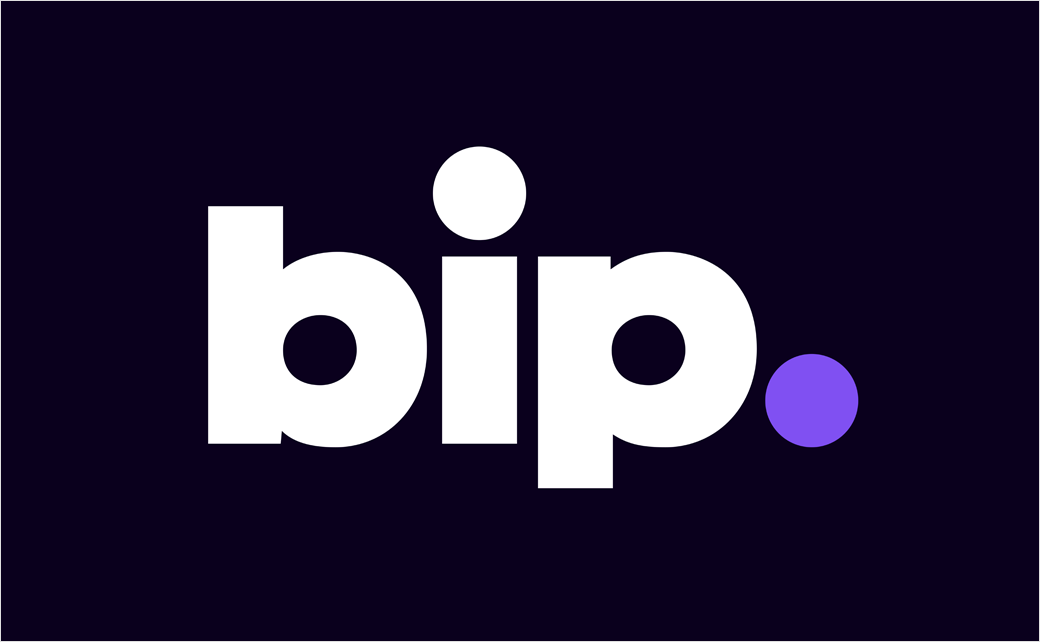 Cardless Credit Brand 'Bip' Launches with Logo and Identity by venturethree
Global brand agency venturethree has created the logo and identity for new cardless credit brand, "Bip".
Owned by UK credit provider NewDay, and able to be used anywhere Mastercard is accepted when making contactless or online payments, Bip is said to be the nation's first digital only credit card, offering users a cardless, app-based alternative to the traditional credit card.
The appearance of the virtual card inside the digital wallet on a customer's mobile phone is also said to be a UK market first; the Mastercard logo appears in the centre of the 'card image' for the first time, and not in the bottom right-hand corner.
As the creative lead, venturethree says it built the brand from the ground up, starting with the name Bip, which "echoes the sound of a notification, alert or instant transaction" – and which is further reinforced through the use of a graphic dot.
Playing on the syllable of Bip's name, venturethree also created a bespoke sonic brand featuring everything from haptics, to a mnemonic, to a full audio track, all in an effort "to convey the simplicity of the product in one swift sound".
"Our central idea was to create a brand identity which was disruptively simple. By building the brand from the experience outwards and maintaining a strong customer focus, we foresee Bip's unique visual and sonic identities ultimately becoming the digital metaphor for credit," says Tim Jackson, design director at venturethree.
"Bip is designed for a growing population of consumers who want a digital only credit experience with effortless control. With a bold and recognisable brand identity that reflects the simplicity of the Bip proposition, our latest product is an opportunity to spearhead the evolution of credit within the UK marketplace in line with evolving consumer needs," adds Elizabeth Skinner, director of marketing at NewDay.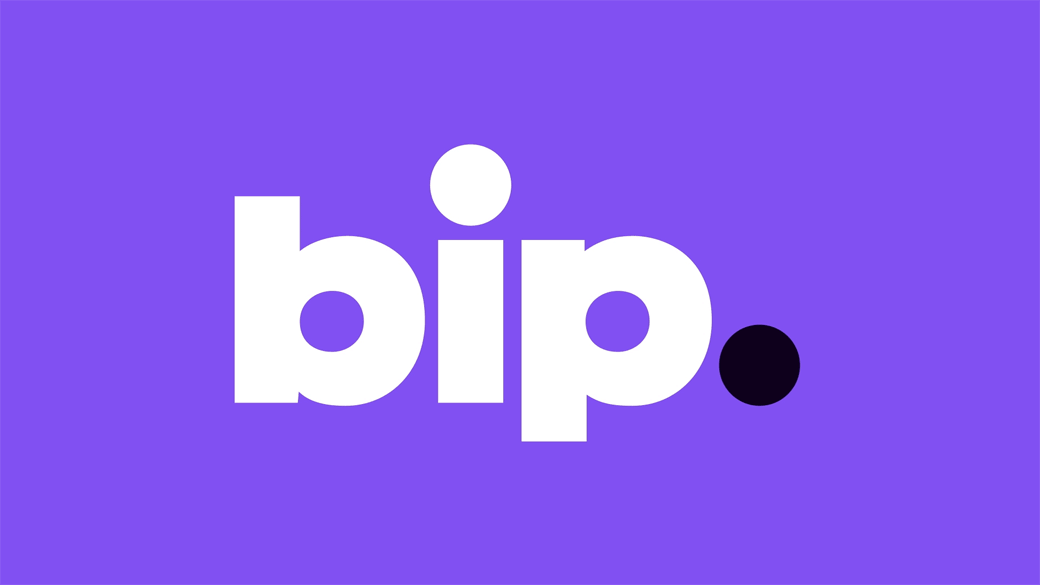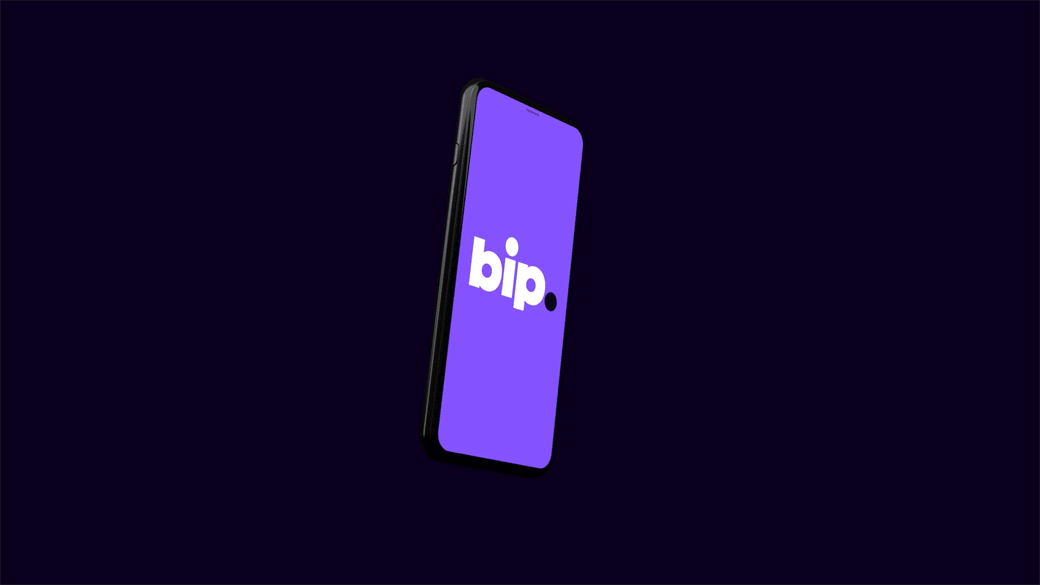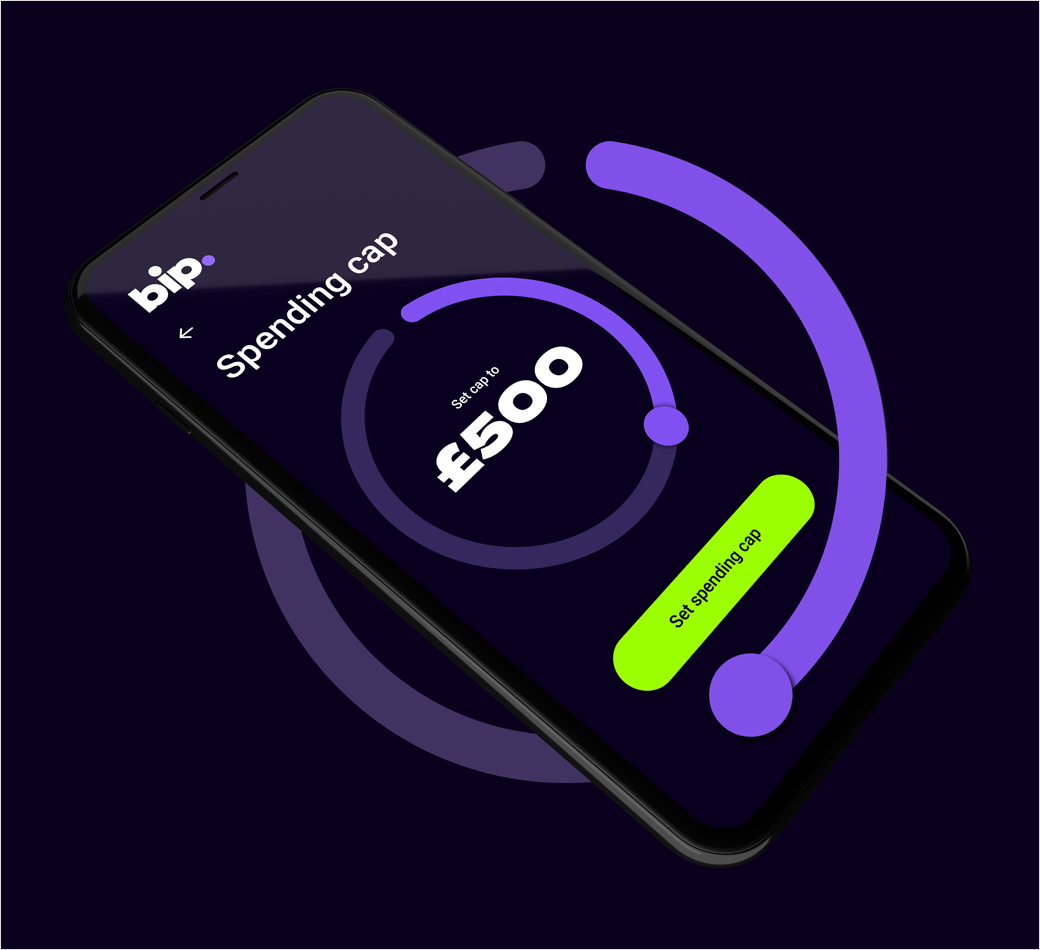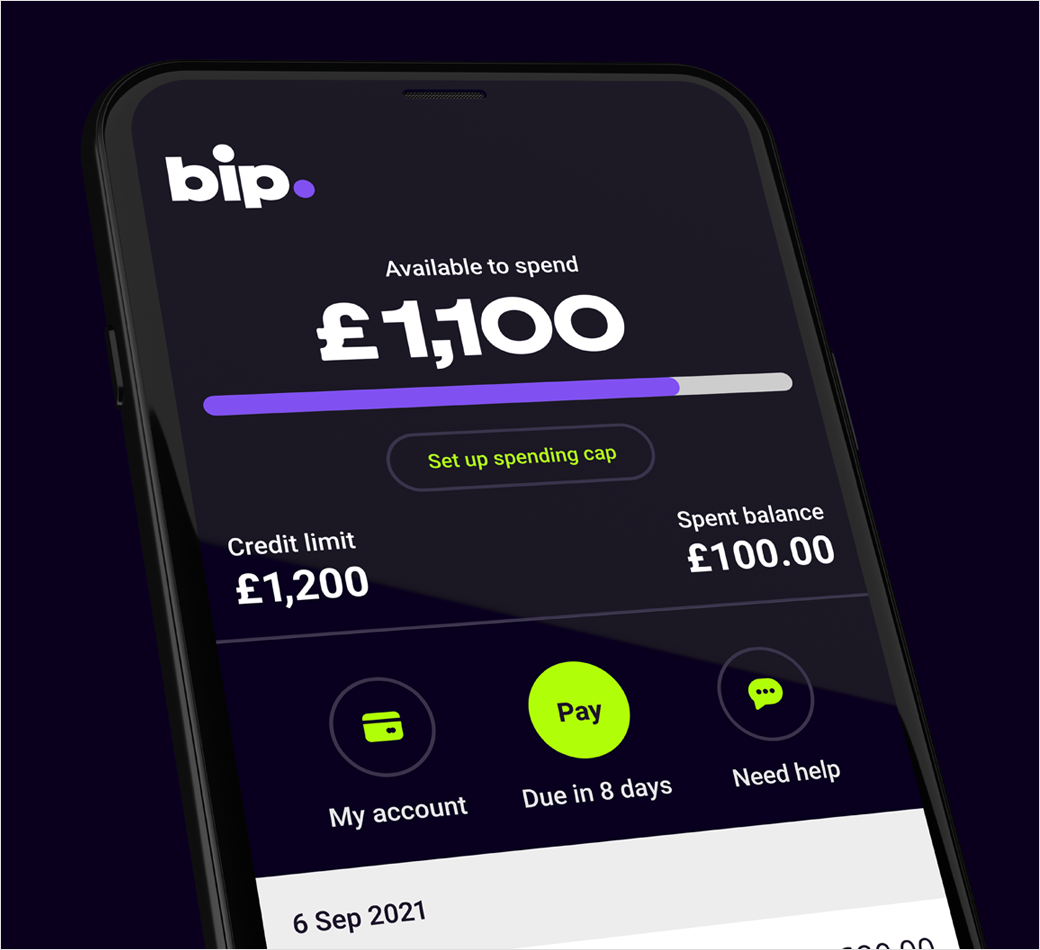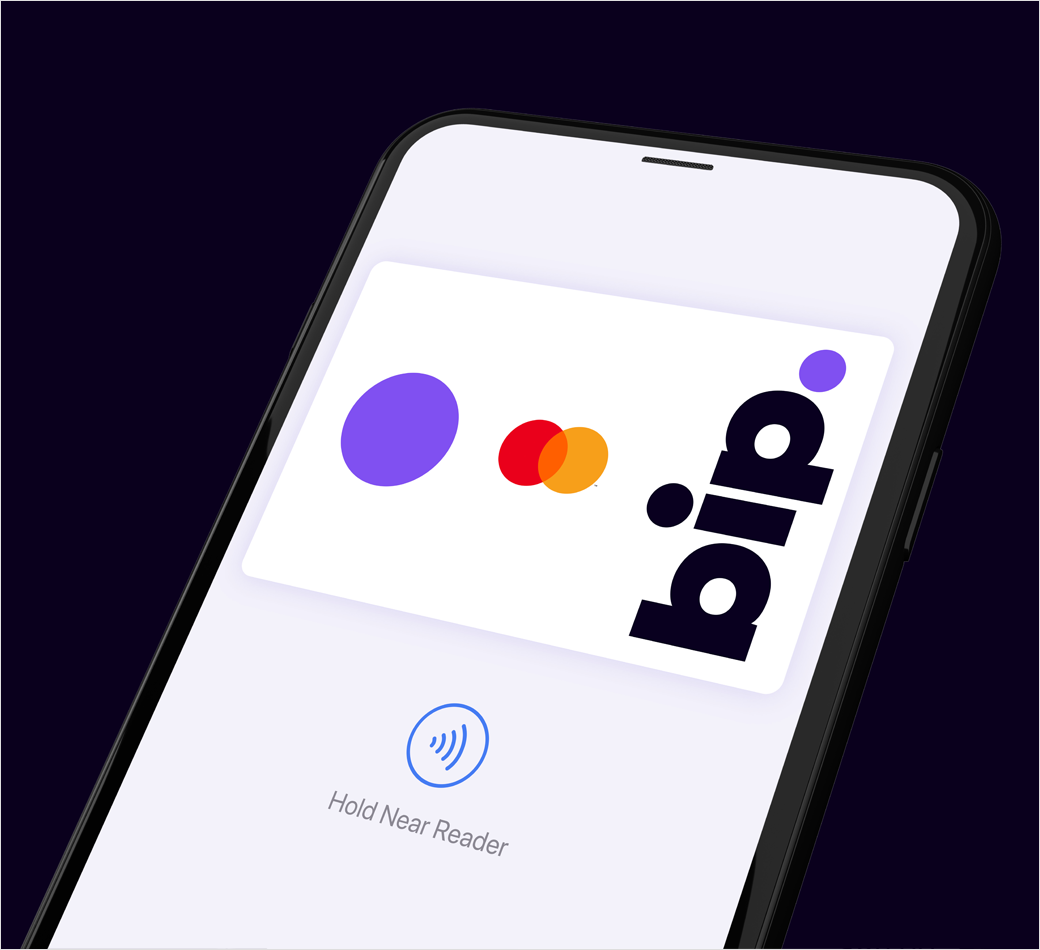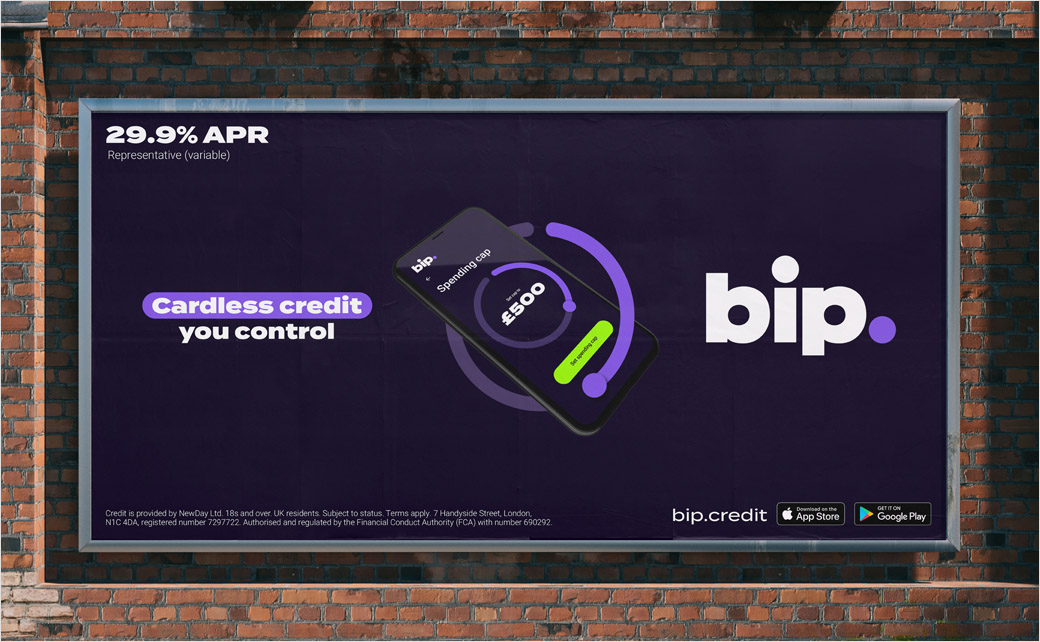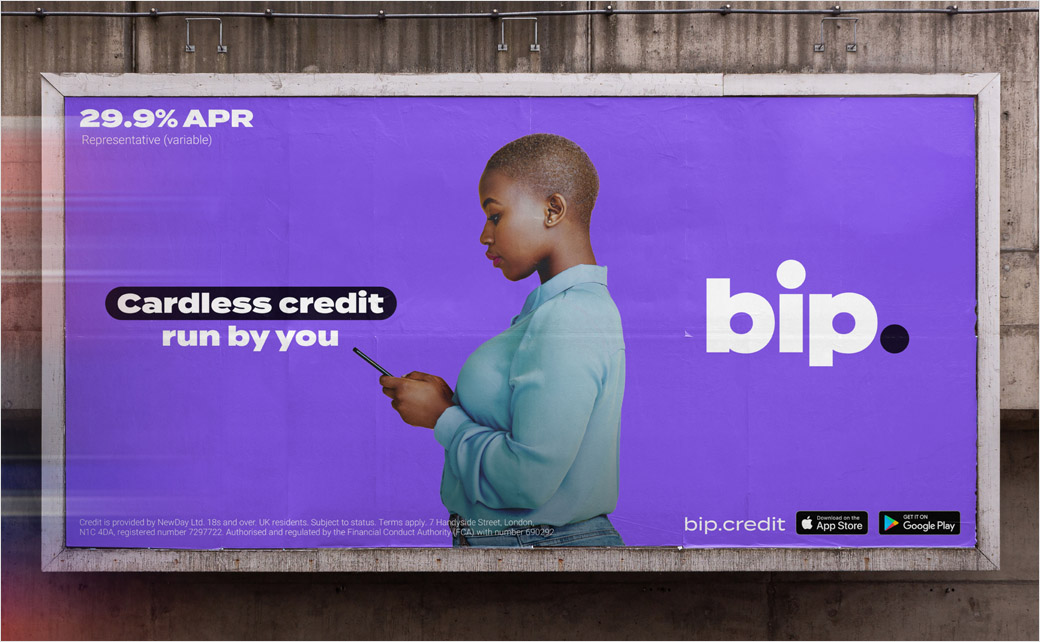 venturethree
www.venturethree.com