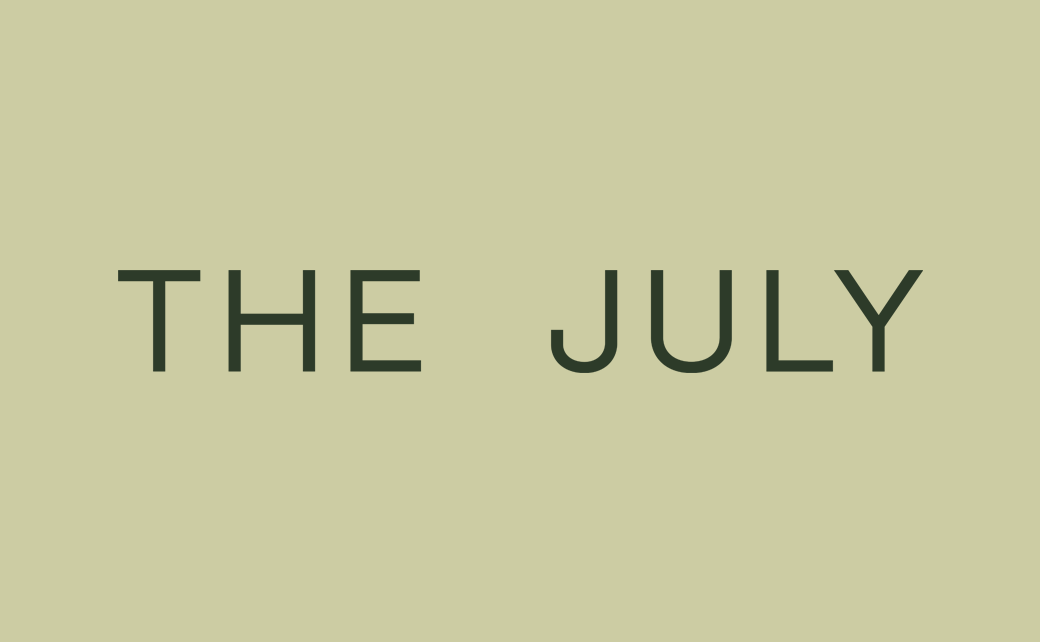 Colourcake Designs Logo and Identity for Dutch Hotel Group – 'The July'
Amsterdam based design agency Colourcake has created the new identity for The July hotels.
As well as designing the logo, print assets, and customer touch-points, the Dutch consultancy also played a role in devising the hotelier's name.
"The month of July is the perfect mix of work and play, where everything seems doable. There's a buzz and energy to it. You've found your flow – able to effortlessly balance rest and adventure, me-time and connecting time. You're writing new chapters of your story and living in the moment. We want every guest to feel that July energy and excitement at every location around the world," says Evi-anne Knijnenburg, creative brand manager at The July.
"In line with their brand values, we wanted to bring a personal element into The July's brand book. Together with The July, we brought in the softness, warmth and authenticity of the human touch by building our design around personal imagery, quotes and stories. We also used a few other graphic elements throughout the visual identity that you usually see in print – applying paper structures, embossing and a grain on top of visuals or coloured background. All to add warmth, personality and more depth," further comments Demi Hoekstra, art director at Colourcake.
While the logo comprises of a custom block typeface, an additional suite includes PP Fragment Glare for titles and PP Mori for body copy, thereby mixing serif with sans serif.
"The title font is born from vintage lettering but has a modern feel with a contemporary update. PP Mori is a sophisticated sans serif font that stands out from the crowd with its subtle shapes," explains the design team.
The branding features across multiple touch points, for example, on personalised welcome cards, laundry bags complete with playful messaging, and tote bags with brand taglines.
The colour palette, meanwhile, has been inspired by the hotels' interiors, which are described as being "warm, soft, humble and welcoming, yet elevated and sophisticated".
The hotels themselves – called 'Twenty Eight' and 'Boat & Co' – are both located in Amsterdam.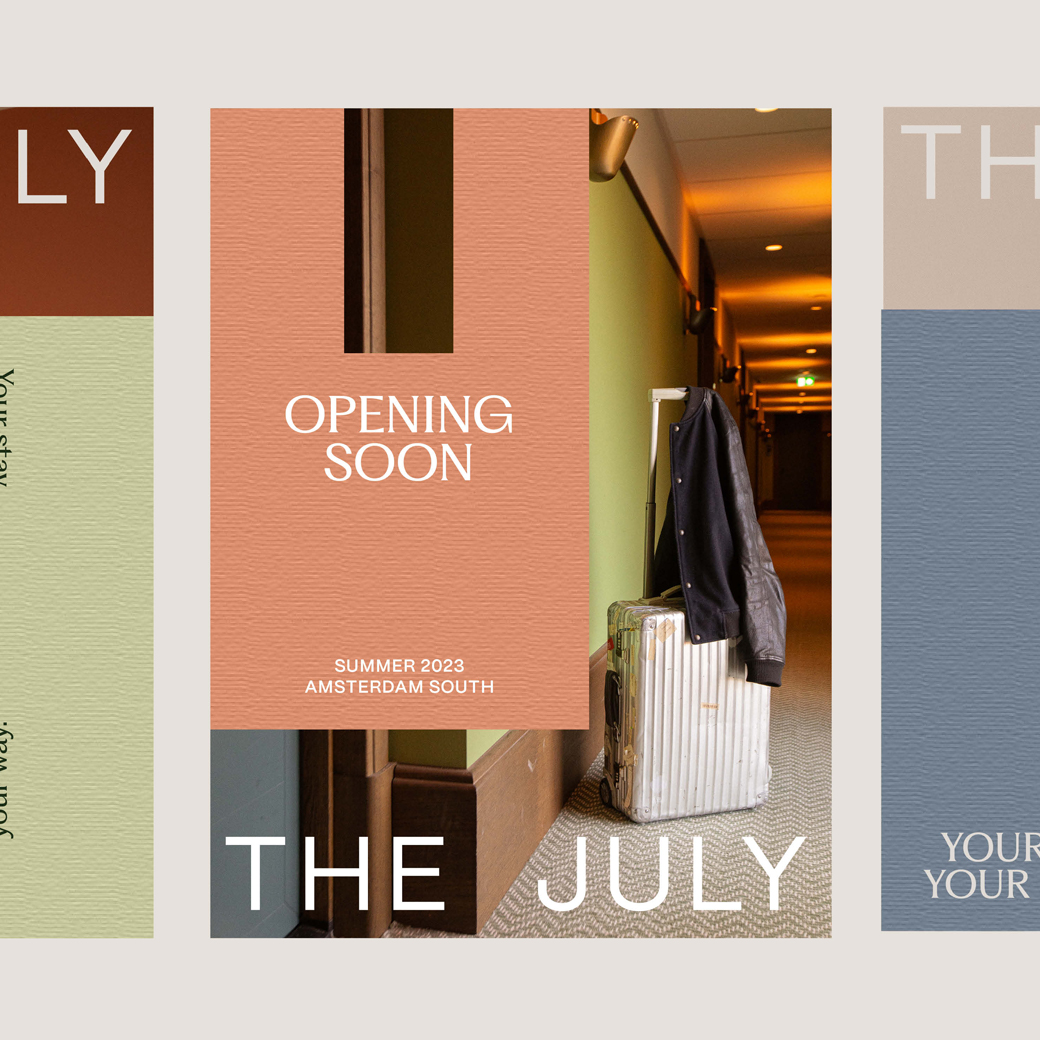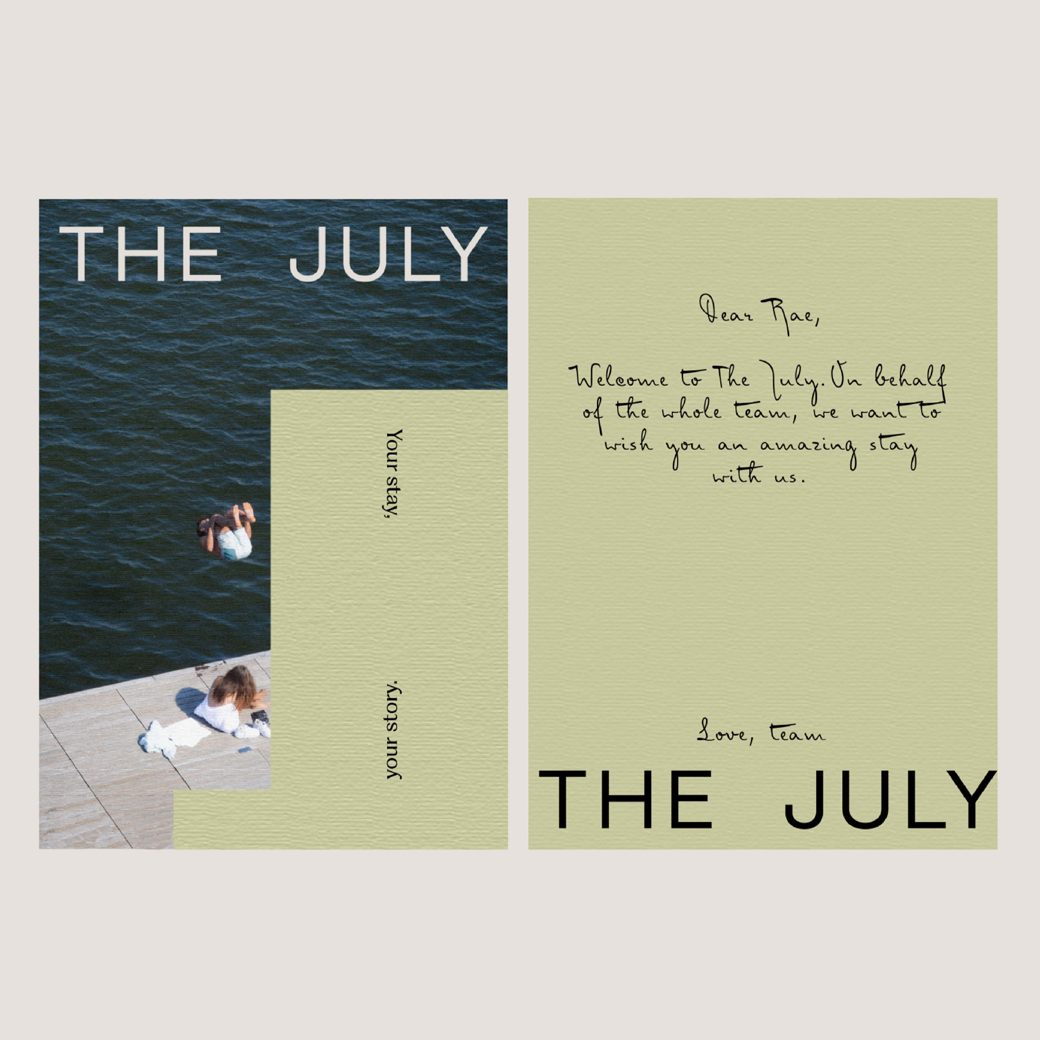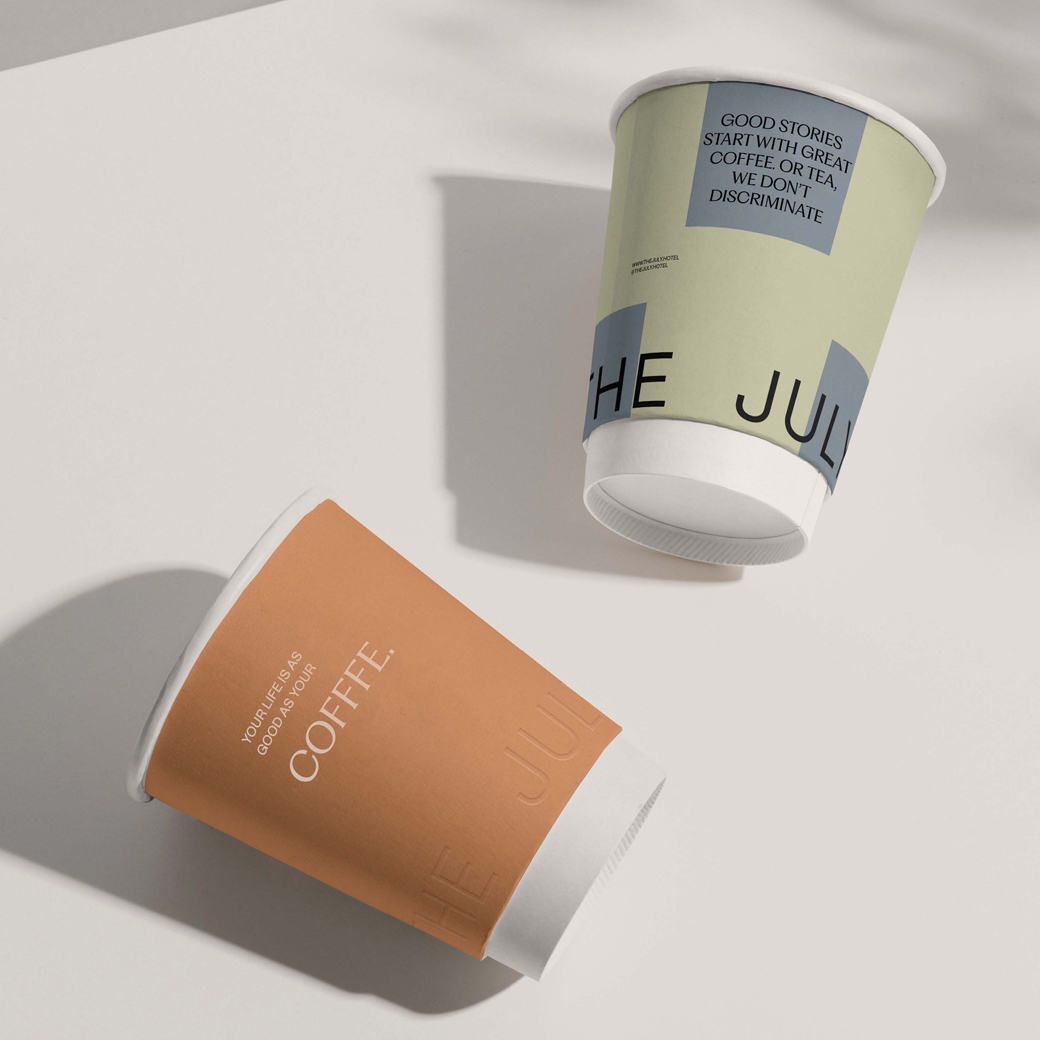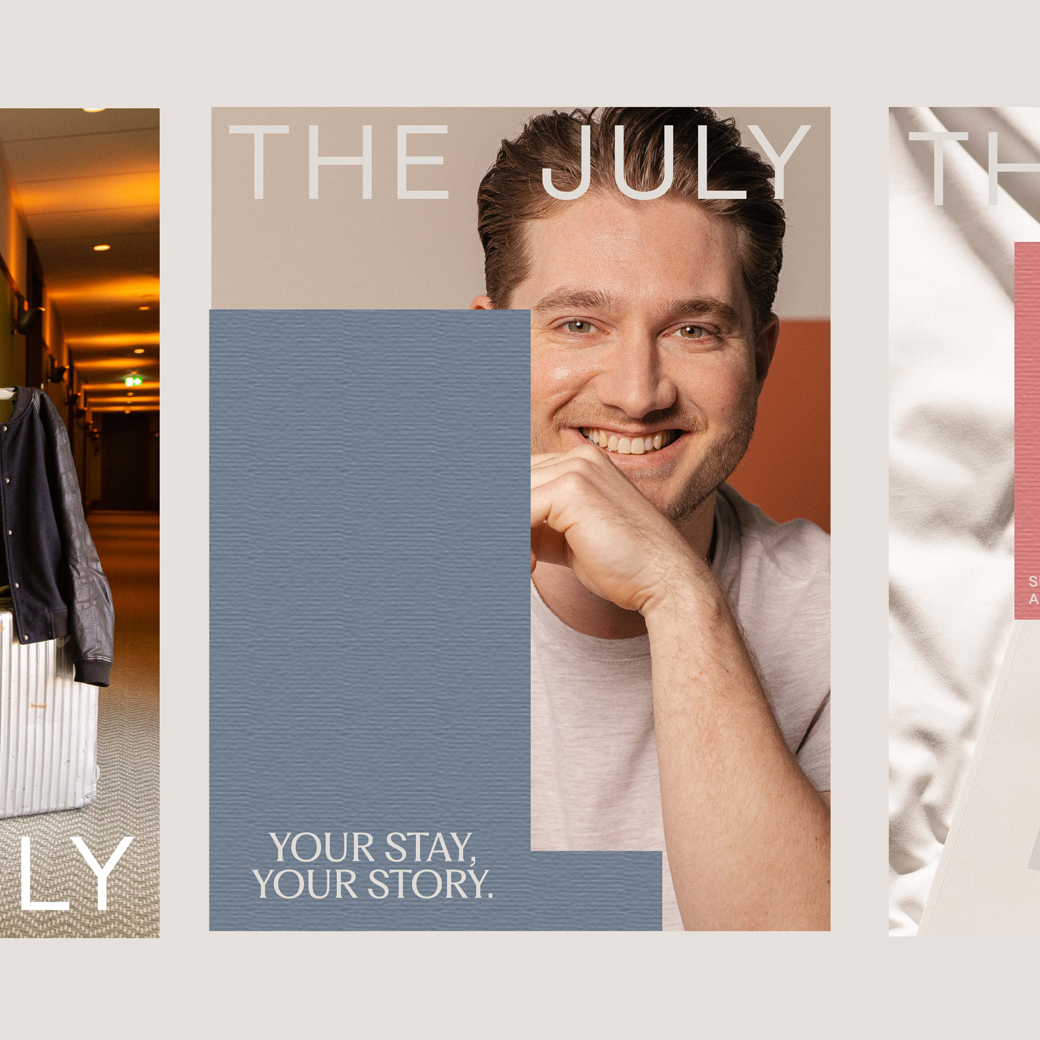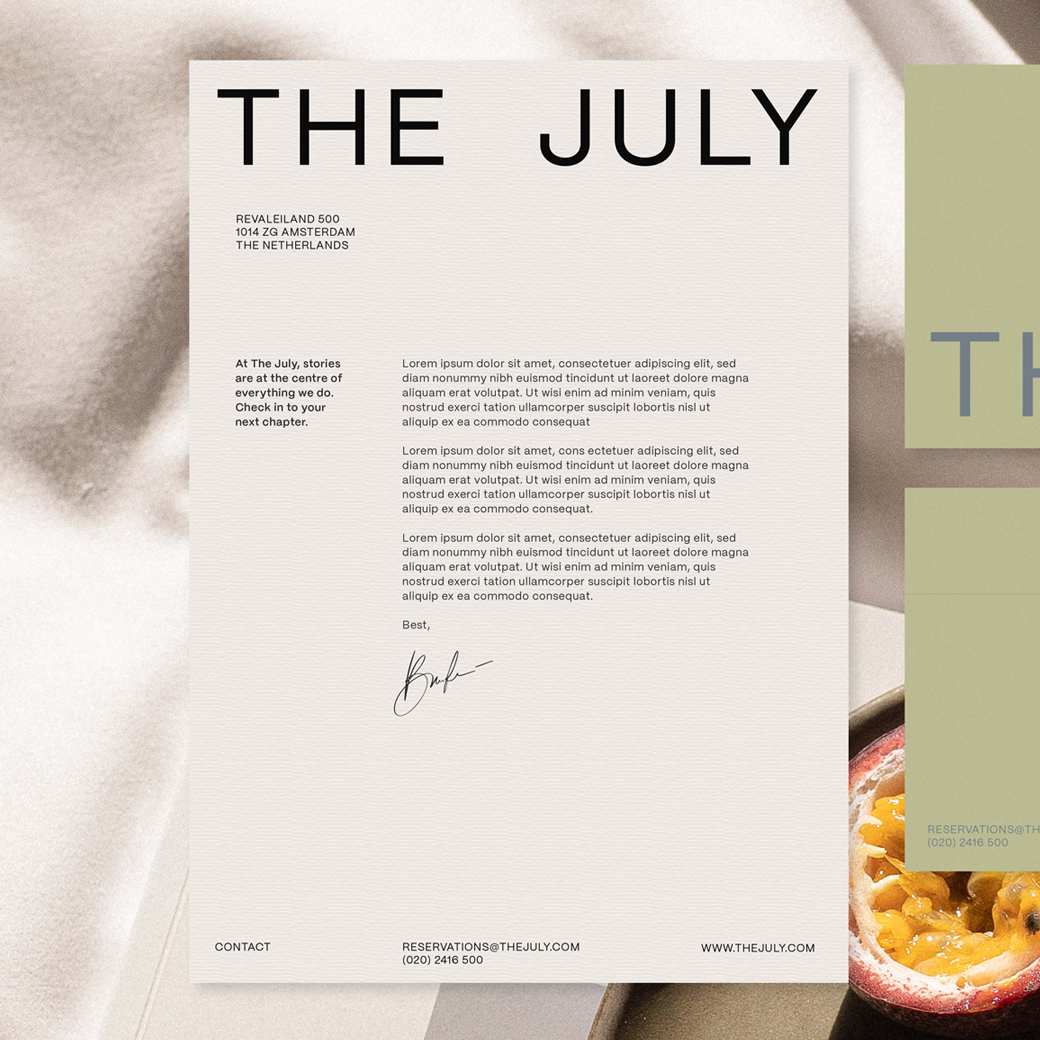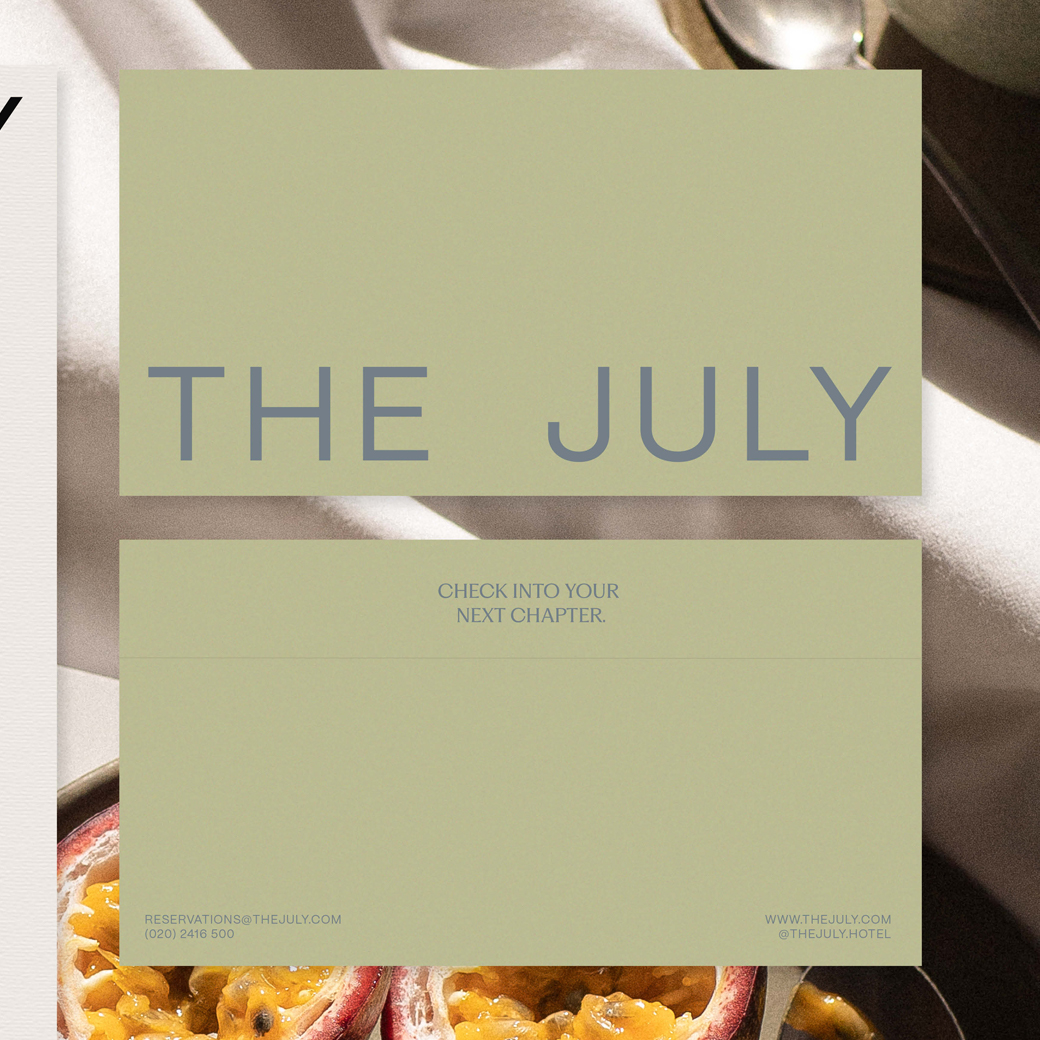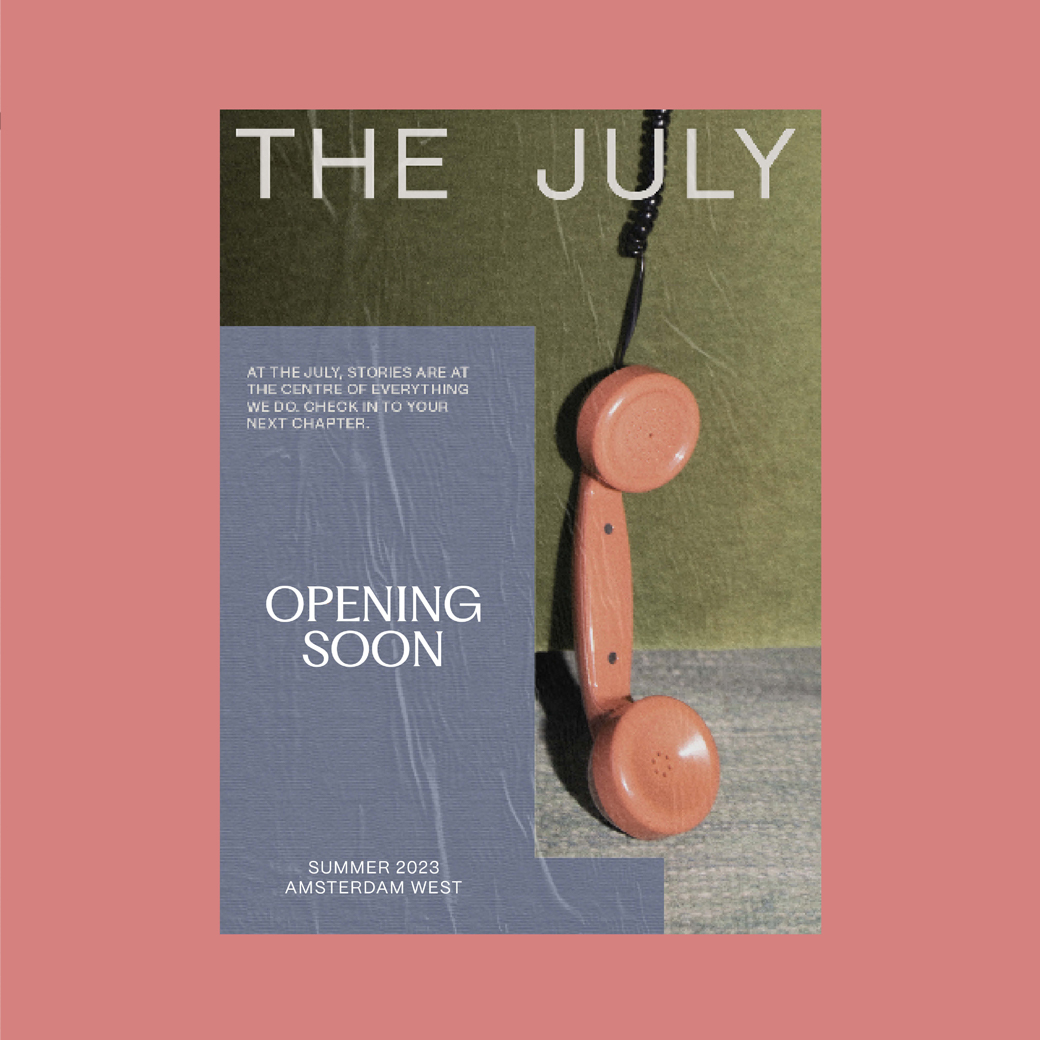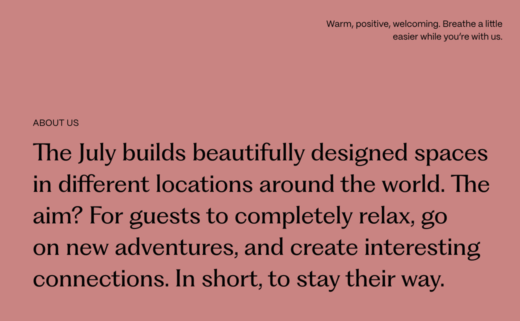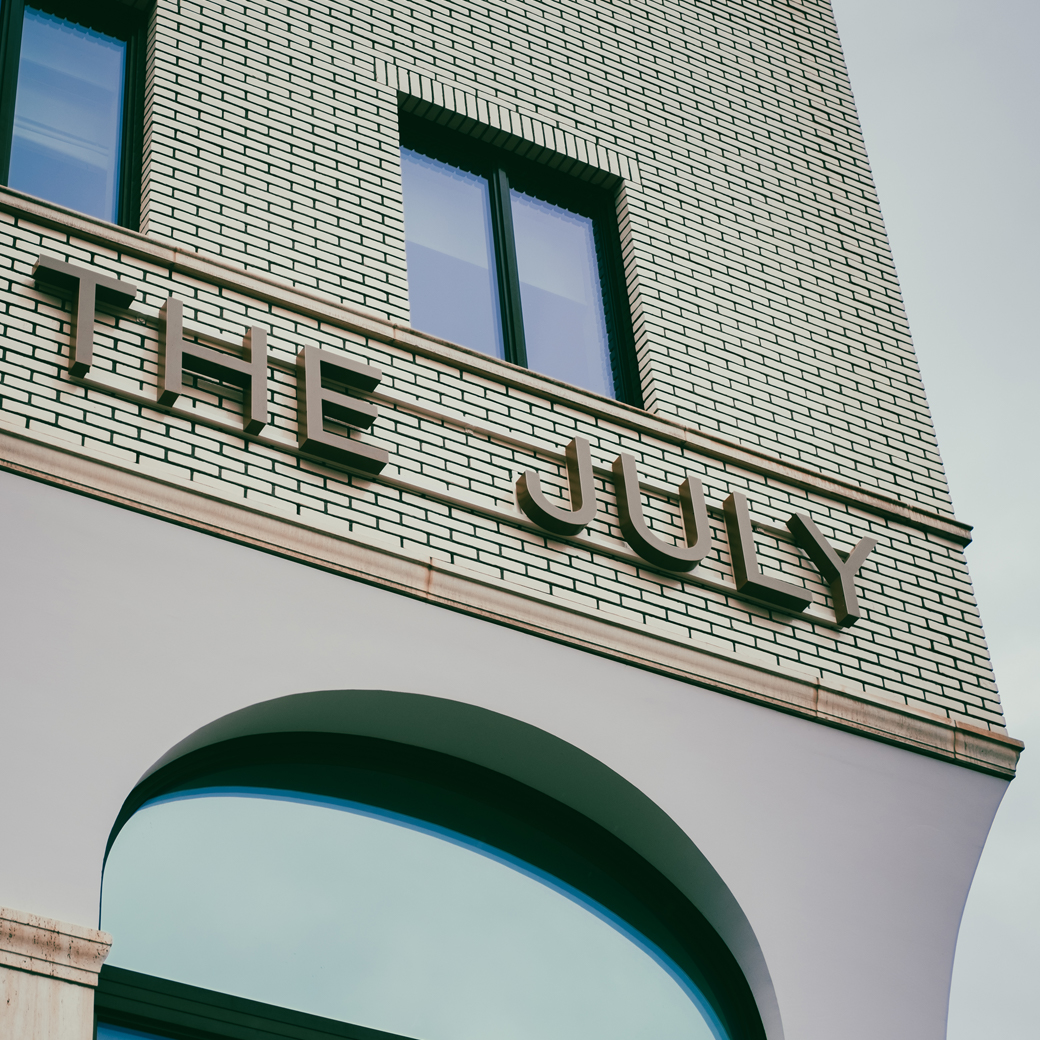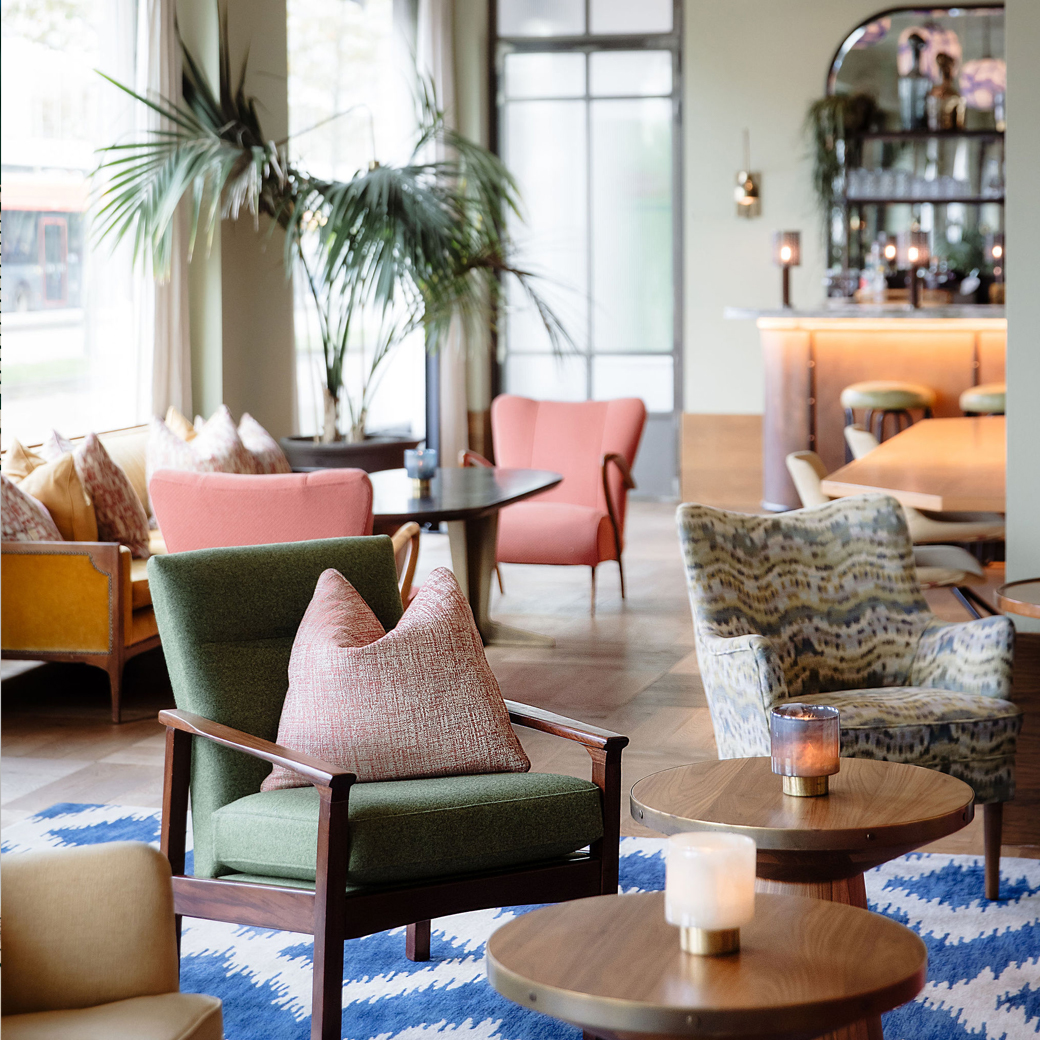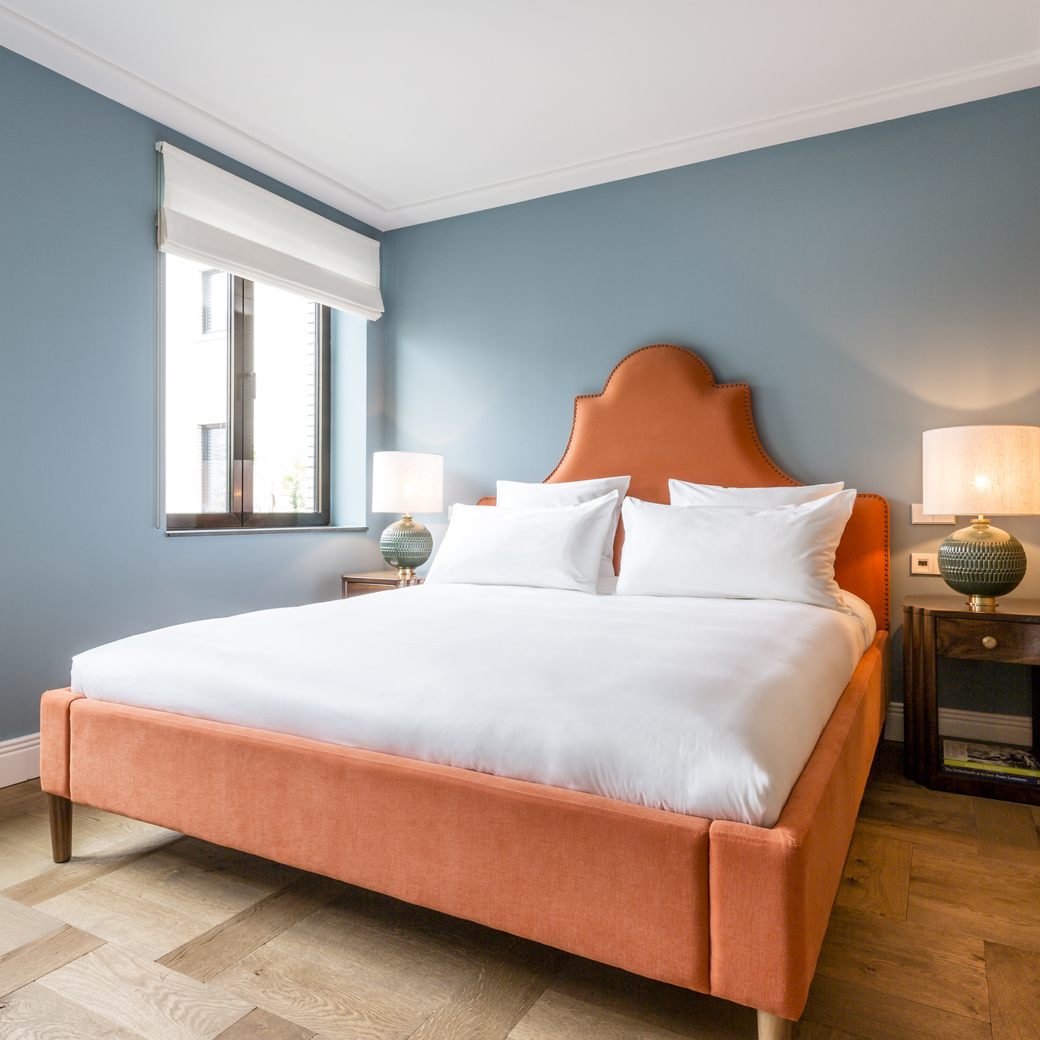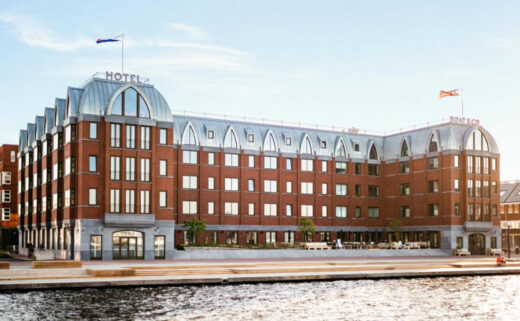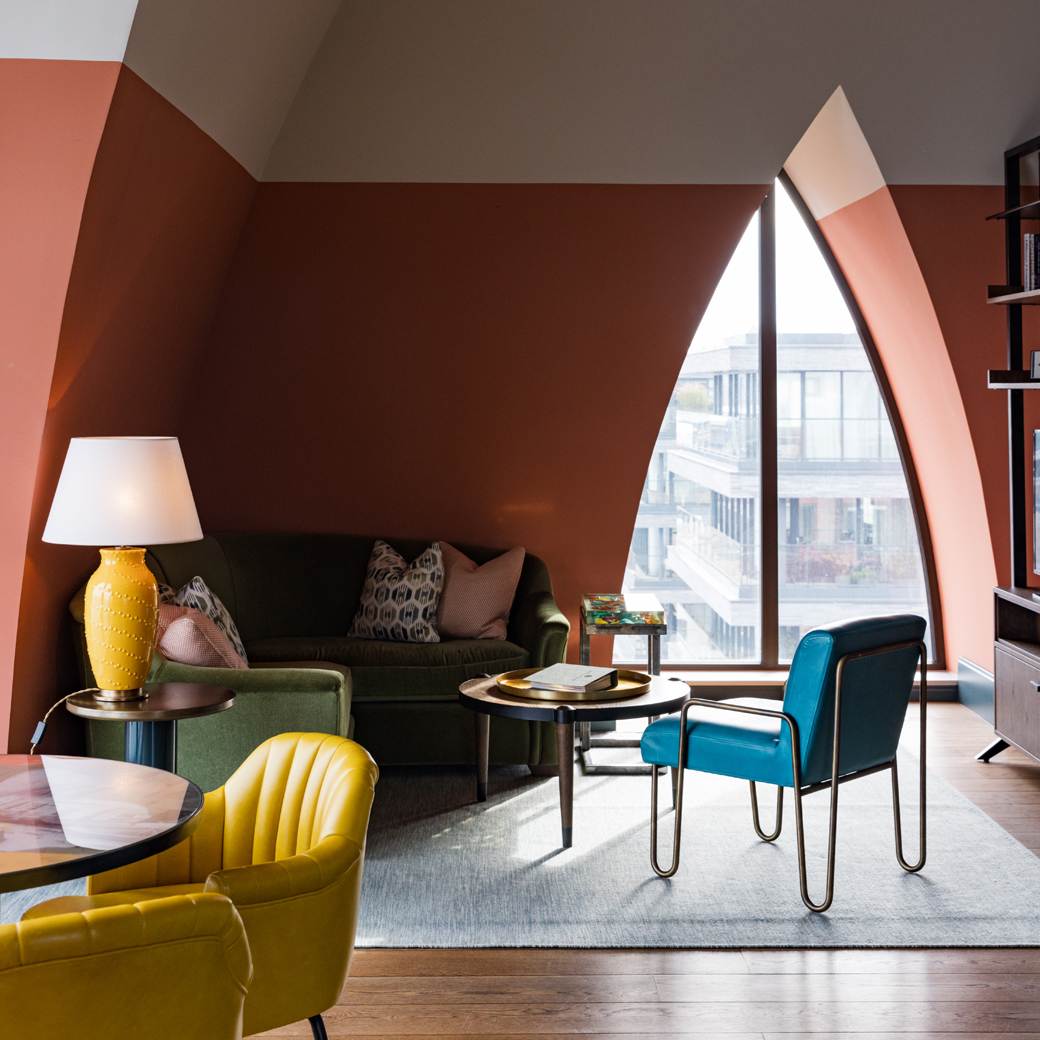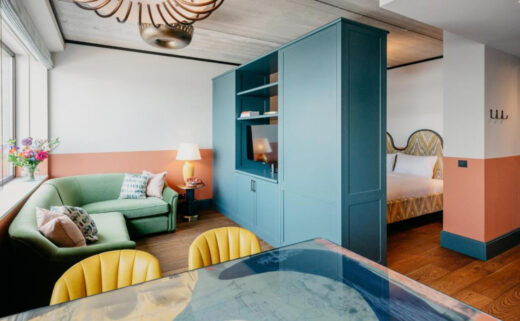 Colourcake
www.colourcake.com