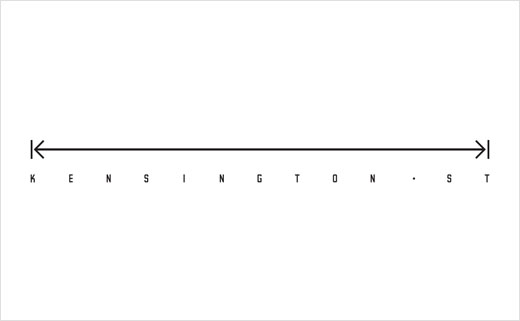 Frost* Design Creates Identity for Sydney's 'Kensington Street'
Frost* Design has created a brand strategy, identity and marketing campaign for what is being described as Sydney's next 'it' destination.
Forming part of the $2 billion redevelopment of the Carlton & United Brewery site at the southern gateway to the city's central business district, historic Kensington Street is a heritage urban laneway, which includes one of Sydney's oldest surviving rows of terraced housing.
Owned and developed independently by Dr. Stanley Quek, chairman of Frasers Property, the precinct will aim to become a new day-and-night 'lifestyle' destination.
Frost* Design, the brand and communications agency within Frost*collective, worked with Dr. Quek and property agents the Greencliff group, to establish the name and brand personality for the precinct.
Beginning with the name of the precinct, Frost* Design says it investigated a range of alternative strategies before recommending the original street name of the location be retained.
"The creative solution underpinning the visual brand is an identity designed to reflect the experience people will have whilst visiting Kensington Street. Using the letter K and the visual cue of a street, Frost* Design focussed on the concept of 'expandable experiences'. The street is designed to be an enjoyable, immersive experience for visitors, leading Frost* Design to create an identity that represents the playful nature of Kensington Street, with colour and typography selection supporting this idea," explain the designers.
As the launch point for Kensington Street's multi-phased property and consumer marketing campaign, Frost* Design also created a sales tool dubbed a 'vision piece', which aims to reflect the brand positioning and character of the precinct.
For a street that is yet to exist, the designers felt they needed to create a promotional tool that would be used to speak to it's potential vision. Working with existing elevations of the heritage areas, they brought to life a full map of the streetscape, supported by visuals and words that summed up the offering.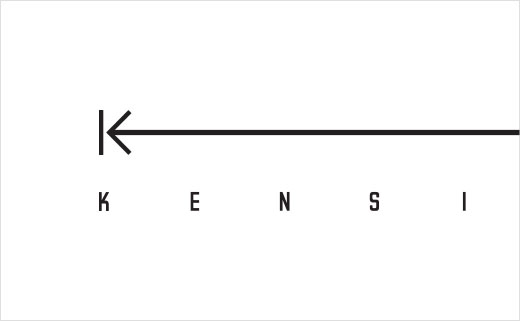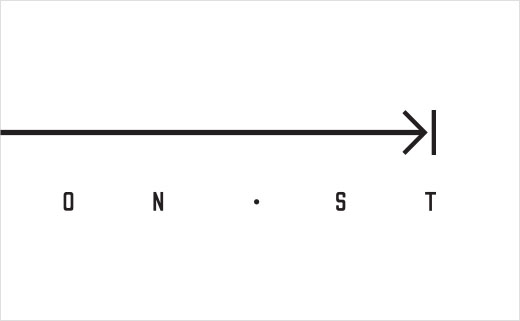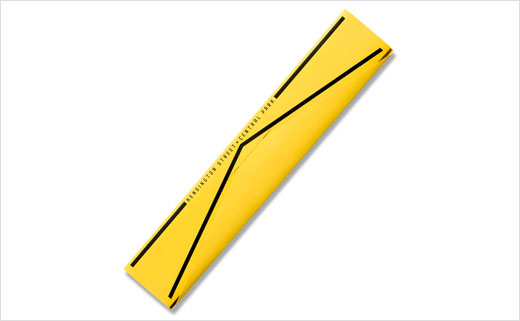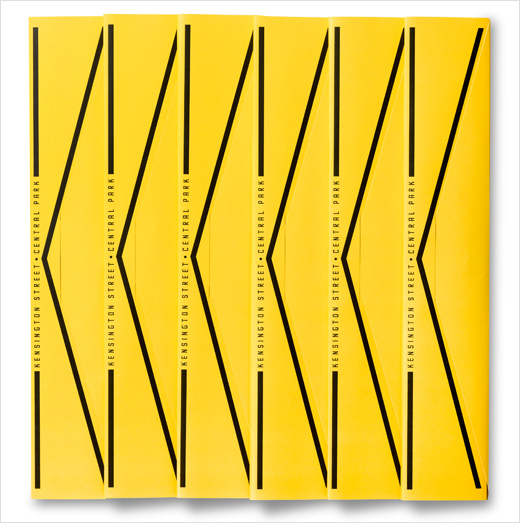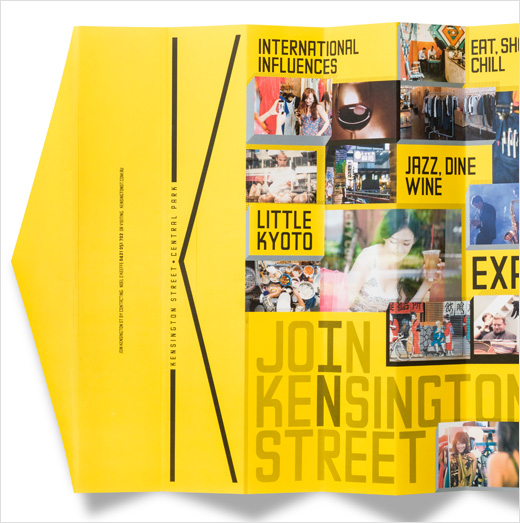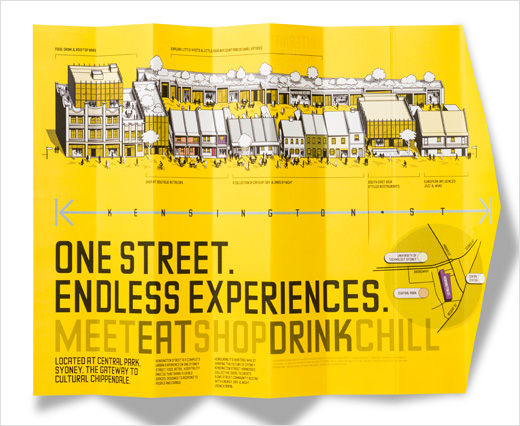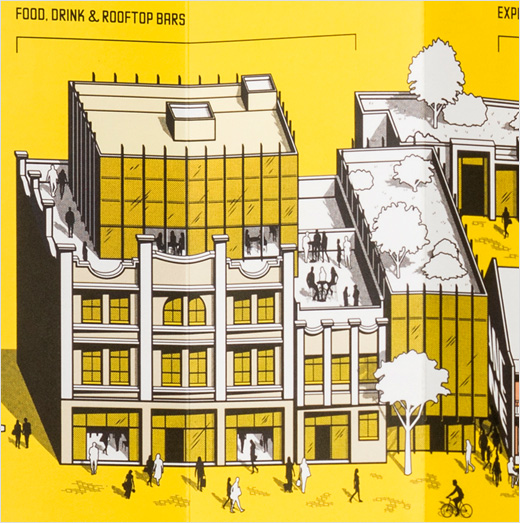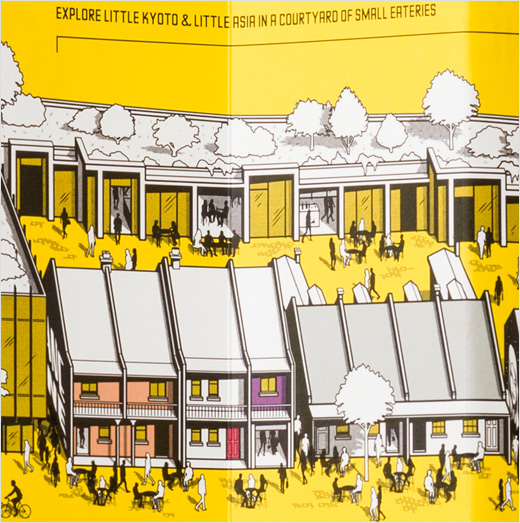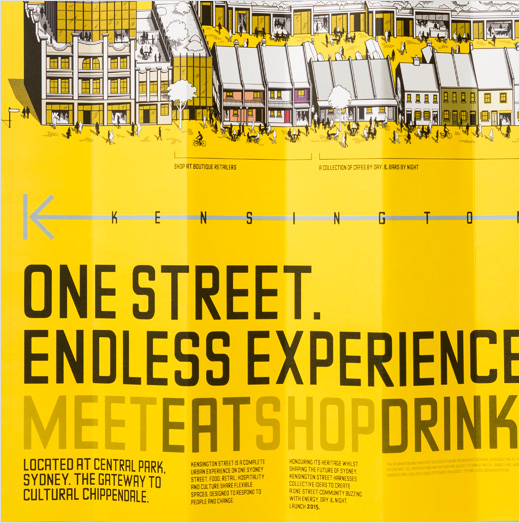 Frost* Design
www.frostcollective.com.au