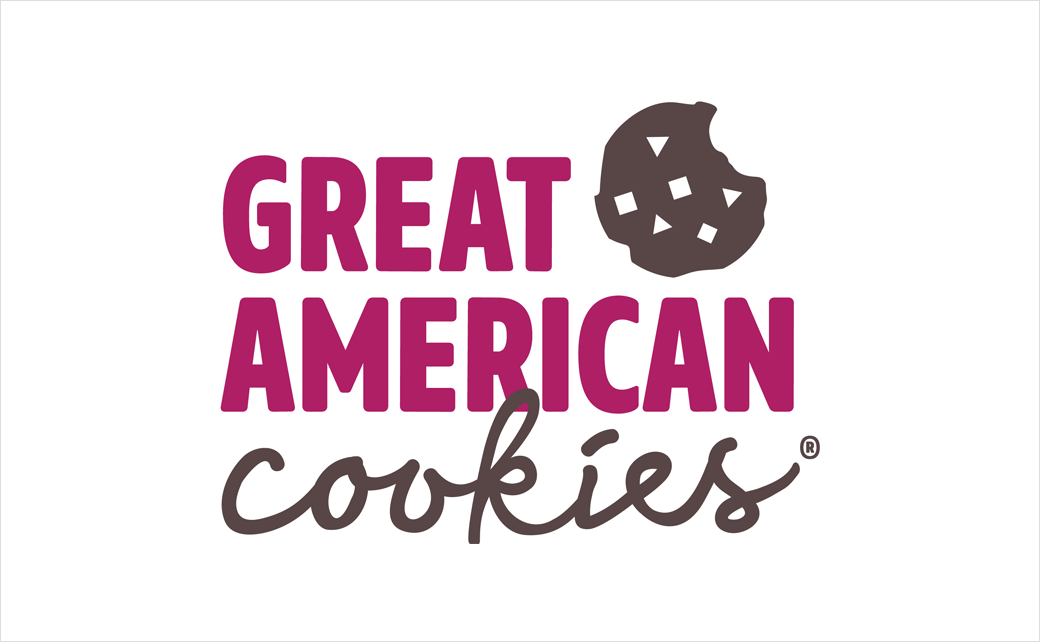 September 9, 2020
Categories:
Food
Great American Cookies and Marble Slab Creamery Introduce New Logos
Great American Cookies and Marble Slab Creamery have both introduced new brand visions, logos, packaging, and store designs.
Owned by Global Franchise Group (GFG), the confectionery brands are said to be two of America's favourite destinations for sweet treats and celebrations.
GFG partnered with Colorado-headquartered brand consultancy and creative agency Sterling-Rice Group (SRG) to develop the new identities.
The inspiration for the rebranding of Great American Cookies centres around "The Sweet Spot", while "Just Imagine" is this driving motto behind the new Marble Slab Creamery experience.
With the former, Cookie Cakes feature heavily in the new store design and the mantra "Home of the Original Cookie Cake" is front and centre reminding customers of the brand's claim to fame. A Cookie Cake design station is also a focal point highlighting the flavour and design customisations available.
For Marble Slab Creamery, on the other hand, key details include signage such as "Imagination Has No Limits" and the prominent display of ice cream cakes. Many locations will also feature a "Cake Walk" that aims to highlight innovation in cake design and options.
Overall, both new store designs incorporate bright colours and playful signage, as well as packaging and uniforms – all to encourage what the company defines as "social media moments".
"Creating the framework for the evolution of Great American Cookies and Marble Slab Creamy has been a tremendous undertaking but also incredibly fun," comments Annica Conrad, chief marketing officer for GFG. "These two great legacy brands have major heart and hold a special place in the lives of our customers. We wanted to pay homage to that and stay true to our roots while also modernising the look and experience to keep Great American Cookies and Marble Slab Creamery relevant for generations to come."
"These brands are nostalgic, popular and category leading. They now have a future defining vision that will set them far apart from the competition, delight our customers and empower our franchise system," adds Paul Damico, CEO of GFG.
There are currently over 100 Great American Cookies and Marble Slab Creamery co-brand locations dotted across the USA, as well as internationally in countries such as Kuwait, Saudi Arabia, the UAE and even Pakistan.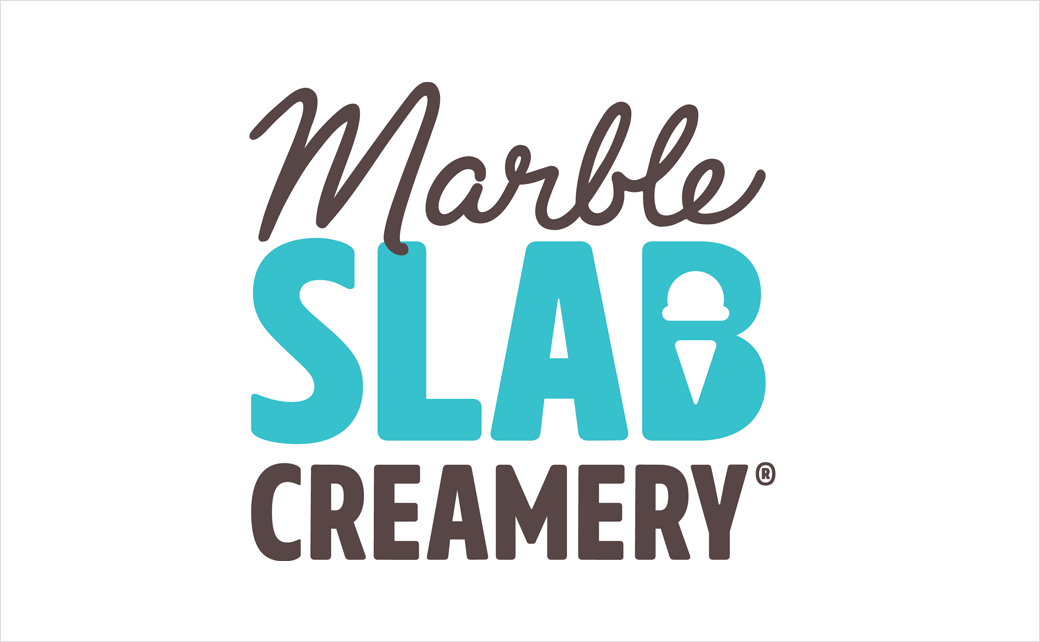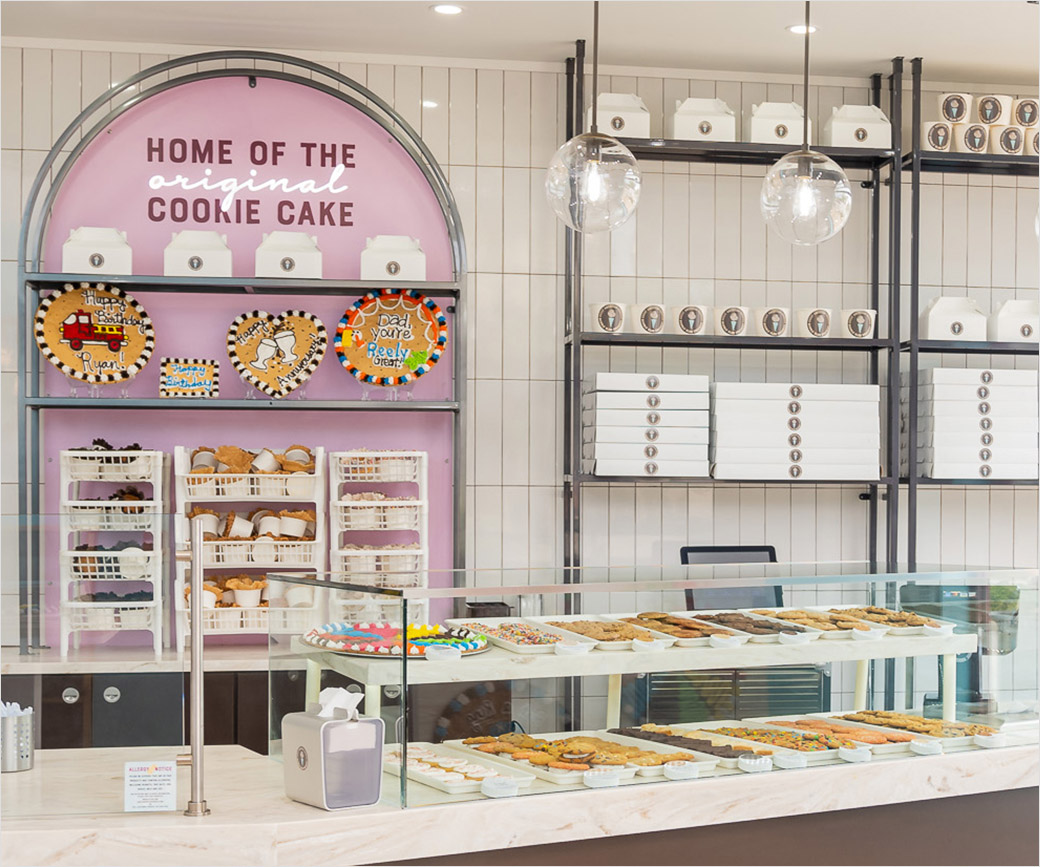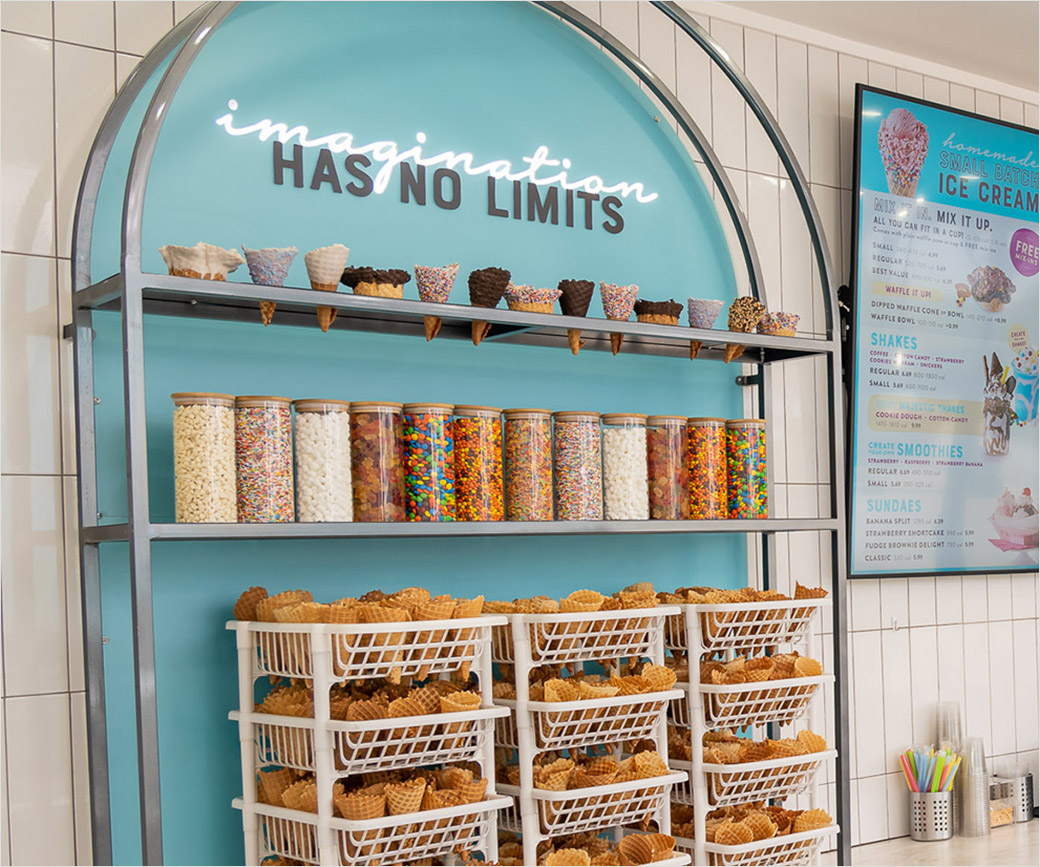 Source: GFG