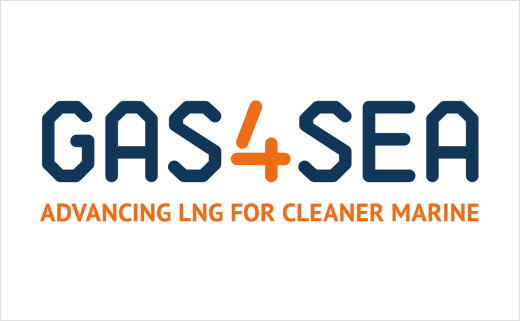 Industry Creates Identity for New Maritime Brand Gas4Sea
Global brand consultancy Industry has developed a brand positioning and identity for Gas4Sea.
ENGIE, Mitsubishi Corporation and NYK Line have launched Gas4Sea as the single voice to the market for their joint global marketing approach of liquefied natural gas (LNG) as a maritime fuel via ship-to-ship transfer.
"In its first foray into the maritime sector, Industry was briefed to create a powerful brand capable of leading a revolution in maritime fuel," says the agency. "It had to be modern, bold and creative, positioning LNG as the fuel of the future. It also needed to appeal to the wider shipping sector, including owners of vessels of all kinds, from oil tankers to cruise ships to tug boats."
The designers chose a contemporary typeface, FS Albert, alongside a colour palette of marine blue and bright orange to create an identity that follows the vernacular of the shipping world, using real maritime lines within the broader design.
The tagline 'Advancing LNG for a cleaner marine' encompasses Gas4Sea's purpose and mission, while a play on the word 'forsee' aims to highlight LNG's status as the bunker fuel of the future.
"This is a global brand for a new era in marine fuel. Developing a clear market position from the outset was crucial, conveying the regulatory impetus for change and the readily available solution," says Industry's CEO, Sholto Lindsay-Smith.
The brand photography on corporate material and the website was also created by Industry.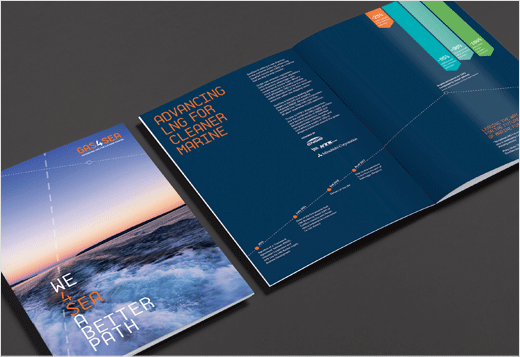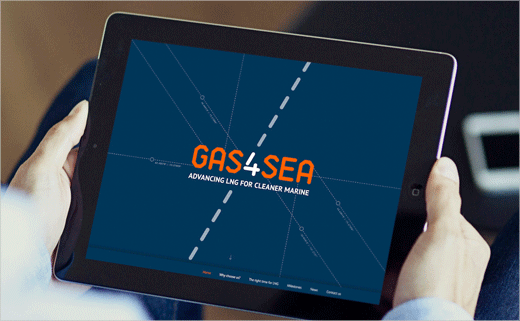 Industry
www.industrybranding.com