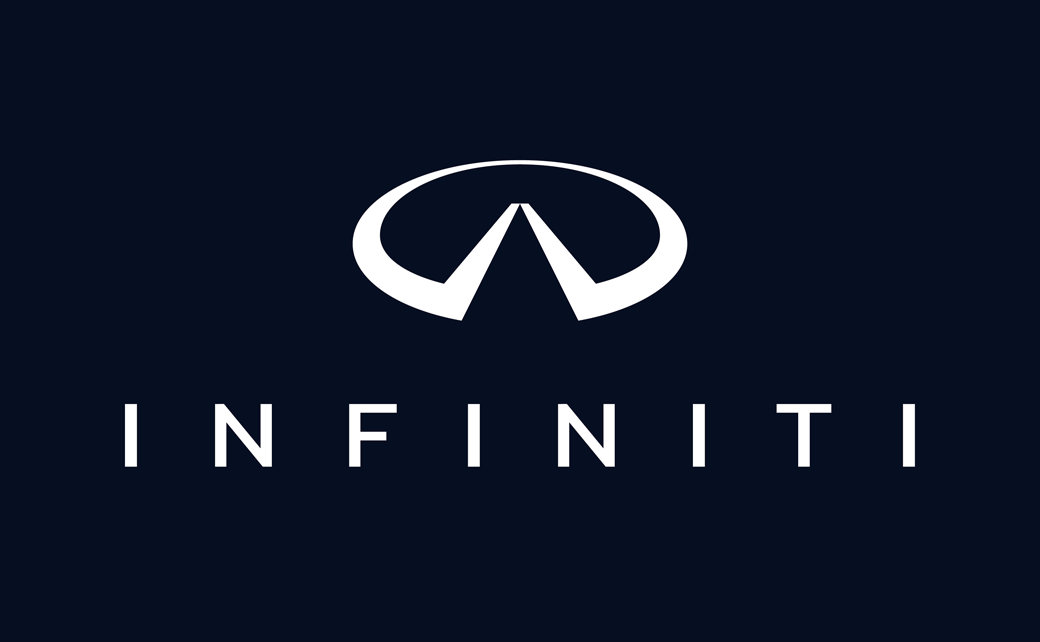 Car Brand Infiniti Announces New Logo and Retail Identity
Infiniti, the luxury sub-brand of car manufacturer Nissan, has revealed an updated logo and identity design.
The latest iteration of the marque's logo – the fourth since its inception in 1989 – is claimed to place more focus on the "infinite road" and horizon line, while the Infiniti wordmark gets revised spacing.
"Adding greater emphasis to the point where the infinite road intersects with the horizon, we are showcasing our steadfast commitment to always look forward to the future and to new horizons," explains Alfonso Albaisa, senior vice president of car design at Infiniti.
A new three-dimensional emblem will also be adorning the brand's future production cars
Drawing inspiration from the company's Japanese heritage, the refreshed identity further includes a new global retail architecture design, as well as a new sound logo.
The new minimalist showrooms aim to embody the Japanese concept of "Ma" (a philosophy that considers the space between things), while the sonic logo features a taiko drum and a soft furin (Japanese wind chime).
"The evolved look and feel uplifts Infiniti's signature total ownership experience and sets the scene for a bright new era for the brand," reckons Asako Hoshino, executive vice president at Nissan.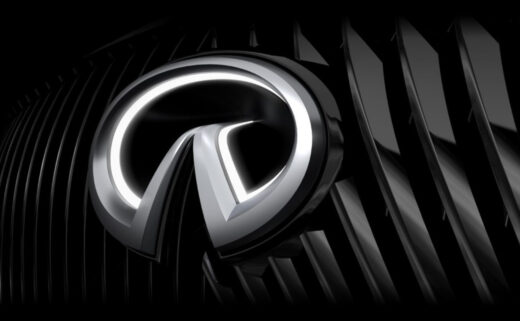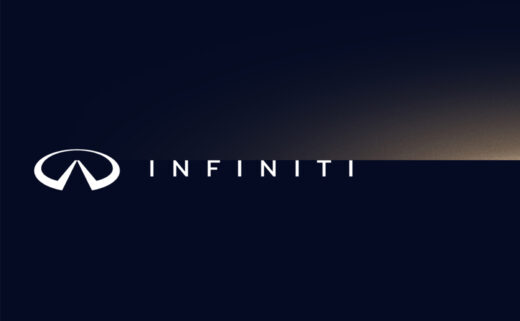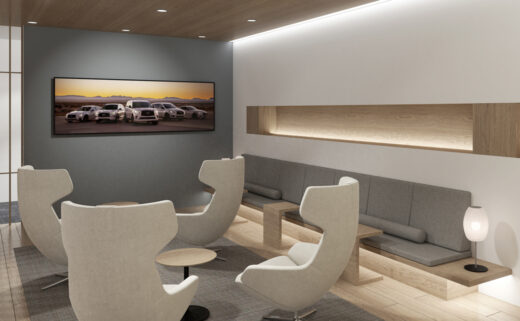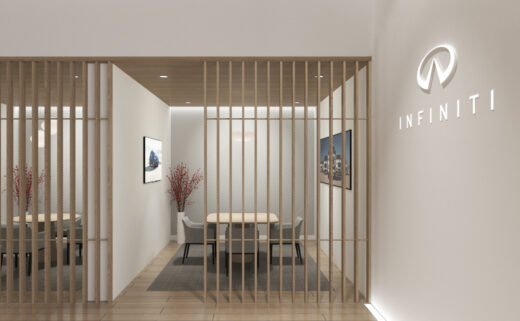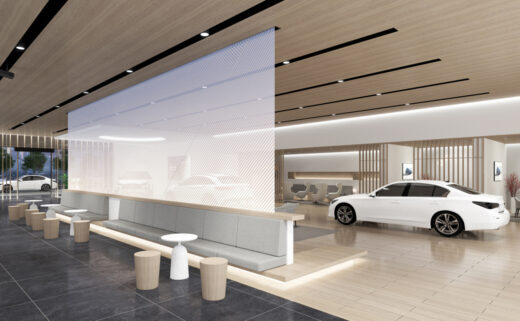 Source: Infiniti