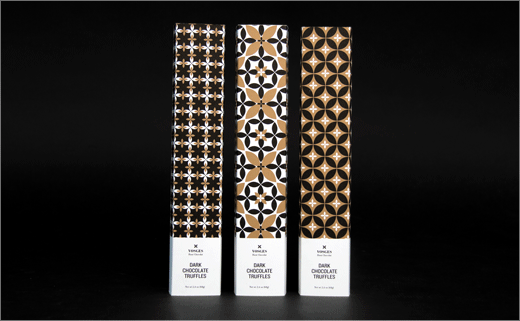 November 12, 2015
Categories:
Food
Branding and Packaging Concept for Chocolatier Brand, Vosges
Swedish graphic designer Kajsa Klaesén has developed this branding and packaging concept for chocolate maker, Vosges Haut-Chocolat.
The Chicago-based luxury chocolate brand is famed for its use of 'exotic' flavour combinations, many of which are inspired by the travels of the chocolatier owner, Katrina Markoff. The company features different gourmet chocolates at their Chicago and New York stores.
Kajsa was briefed to design a new box for chocolate truffles as an assignment for her course at the HDK School of Design and Crafts at Gothenburg University.
"My plan was to make a collection of three boxes with different patterns. The patterns are made with only one single shape, which is also a part of the logotype," explains Kajsa.
The shape is also described by the designer as being a "loose interpretation" of the fleur-de-lis.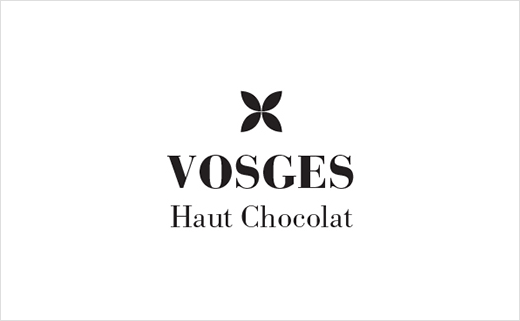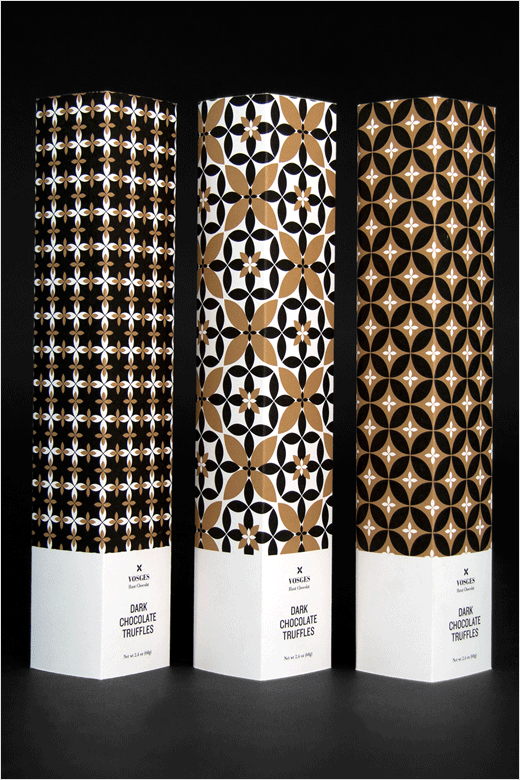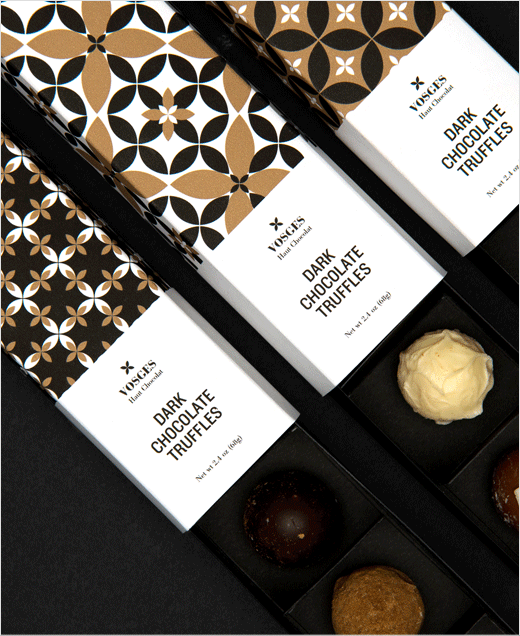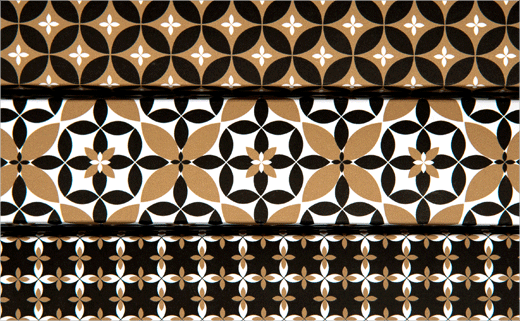 Kajsa Klaesén
www.kajsaklaesen.com