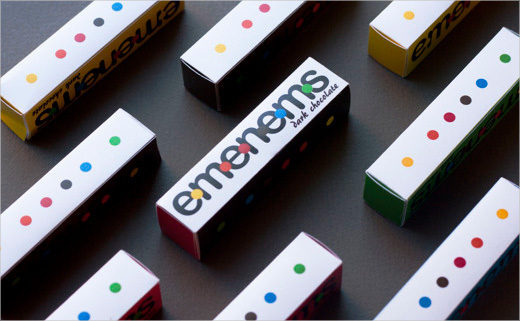 September 2, 2014
Categories:
Food
Rebranding Concept for M&M's
Graphic designer Nicole Garcia has come up with this branding and packaging concept for M&M's, the colourful button-shaped, chocolate-filled sweets made by US confectionery giant Mars.
Raised in Colombia, Nicole currently lives in New York where she is pursuing a bachelor's degree in Communication Design at the Pratt Institute. The avid jewellery maker developed the rebranding concept as part of her university studies.
"The name Emenems evolved from the pronunciation of the original product. Packaging for dark chocolate was designed and a store display, showcasing six different colours of emenems," explains Nicole.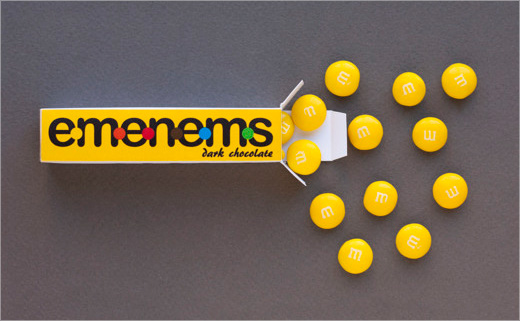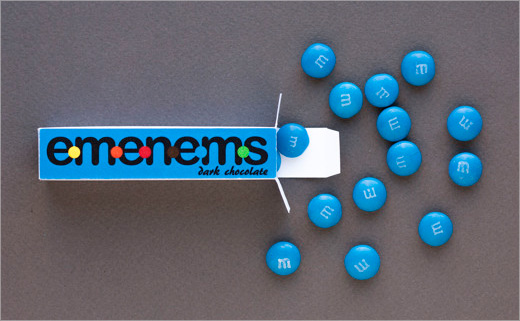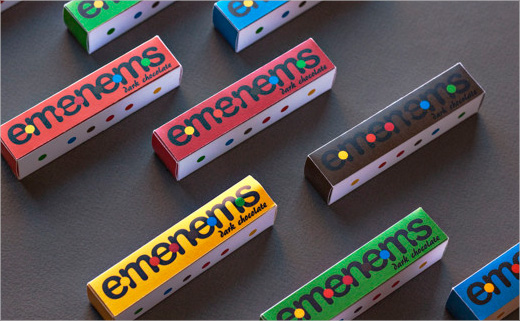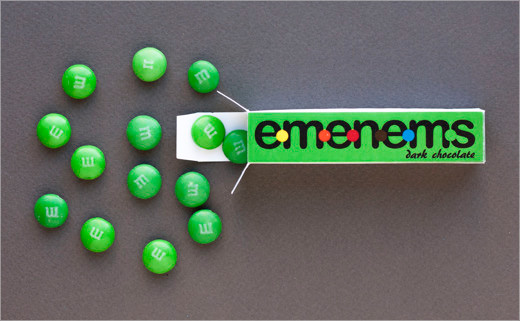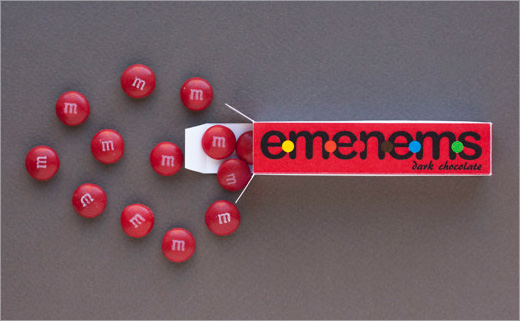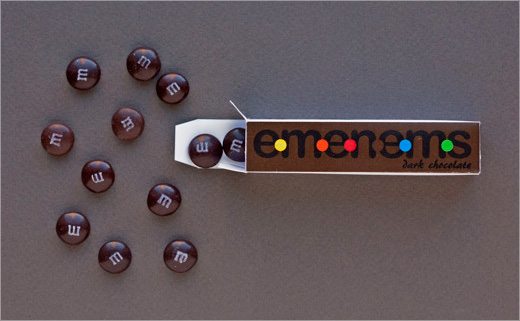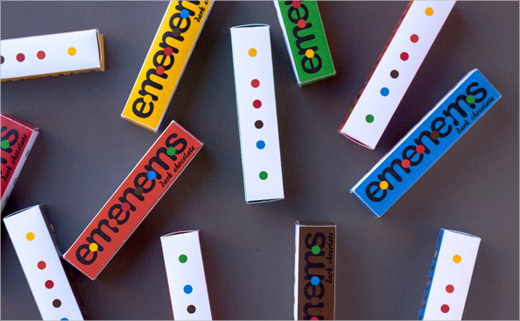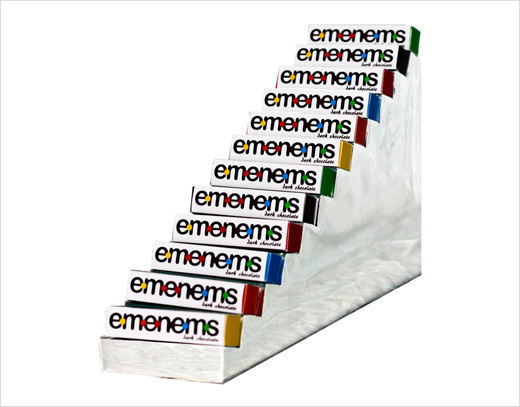 Nicole Garcia
www.behance.net/ngsrc